Many Intranet managers grew up pouring over a gazillion add-ons in order to customize their SharePoint 2010 or 2013. Whatever your use case was – workflows, social networks or record management – there used to be add-on that you could buy. When SharePoint Online first started on Office 365, there wasn't much of an ecosystem around add-ons. But over the years this has changed as the default SharePoint option is now seen to be the one on Microsoft 365.
Whatever your background, migrating to the cloud or wanting to improve your employee experience, in this guide we have collected some of the most interesting add-ons that transform your Microsoft 365 SharePoint intranet into a digital workplace.
Related: Is your SharePoint search also in need of some TLC? Fix it with this 5-step guide.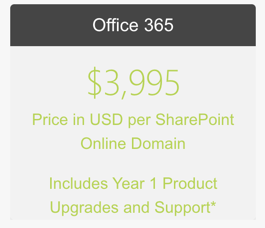 Aggregating multiple calendars into one central view, say to show them on the corporate homepage, is a great idea to make sure users don't miss anything. This app does just that and the price of just under $4K seems reasonable for organizations that can divide the cost over a larger user base.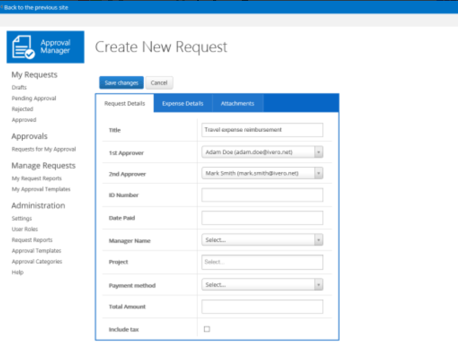 Companies that find SharePoint lists aren't formal enough to consider using them for their approvals, might like this add-on. It offers the ability to make your own forms, approvals flows and send emails at any point throughout the workflow process. There is a free trial, but even at just $499 as a one-time fee this seems very reasonable and worth a try.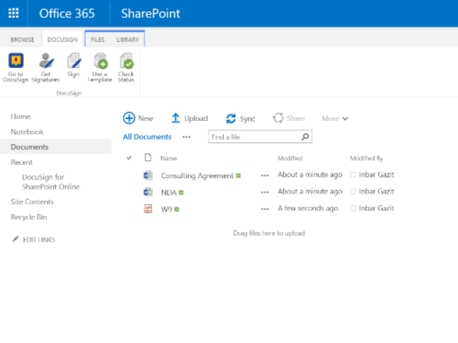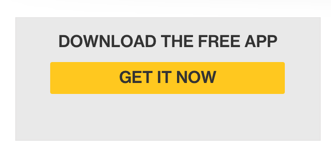 Since the global pandemic, signing any kind of contract online has become normality. If you don't already have a platform of choice for this purpose, consider DocuSign as they offer a neat SharePoint Online add-in that lets you send off contracts straight from the SharePoint UI, saving you those essential minutes having to upload the document manually. If you're otherwise using DocuSign, the app for SharePoint is free.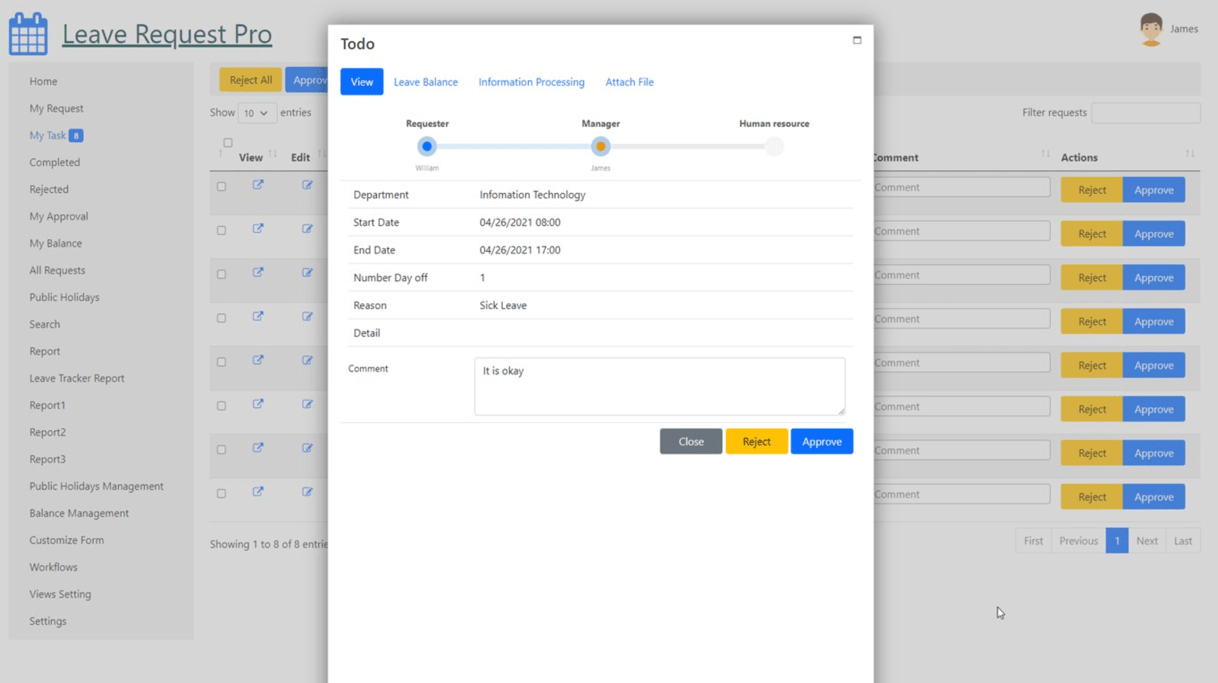 There is a group of organizations that fall in-between approaches to manage leave requests. They may find simple SharePoint lists too simple, but don't have the need for big-guy portals like Workday. If this is you, this add-in might hit just the spot. It has all the bells and whistles you expect, e.g. creating your own forms, approval/rejection email notifications, etc.
Pricing information was unavailable at the time of writing.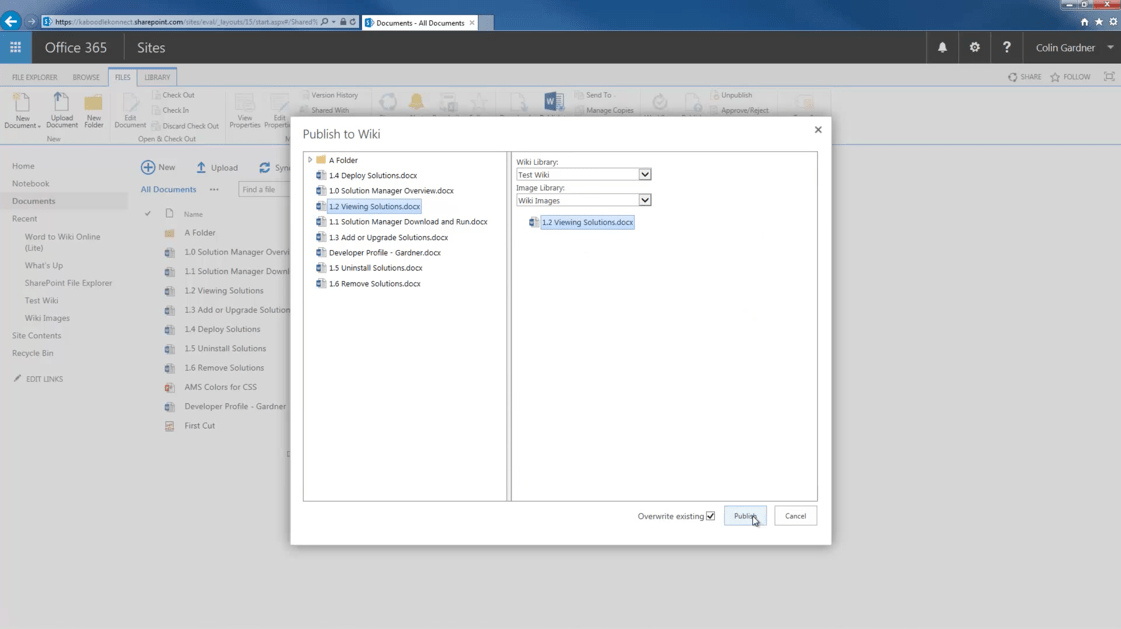 Many organizations still use Word as the go-to product to write up policies, manuals or training material. An easier approach would be to start using SharePoint's wiki feature, which is searchable by users and can be directly linked to. Migrating Word docs to a Wiki would be cumbersome, if it weren't for Kaboodle's tool. There is a free version, or an enhanced version with more features for power users that can cost as little as $20 per author and month.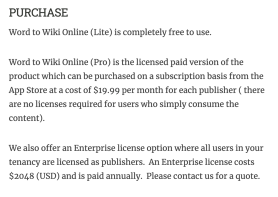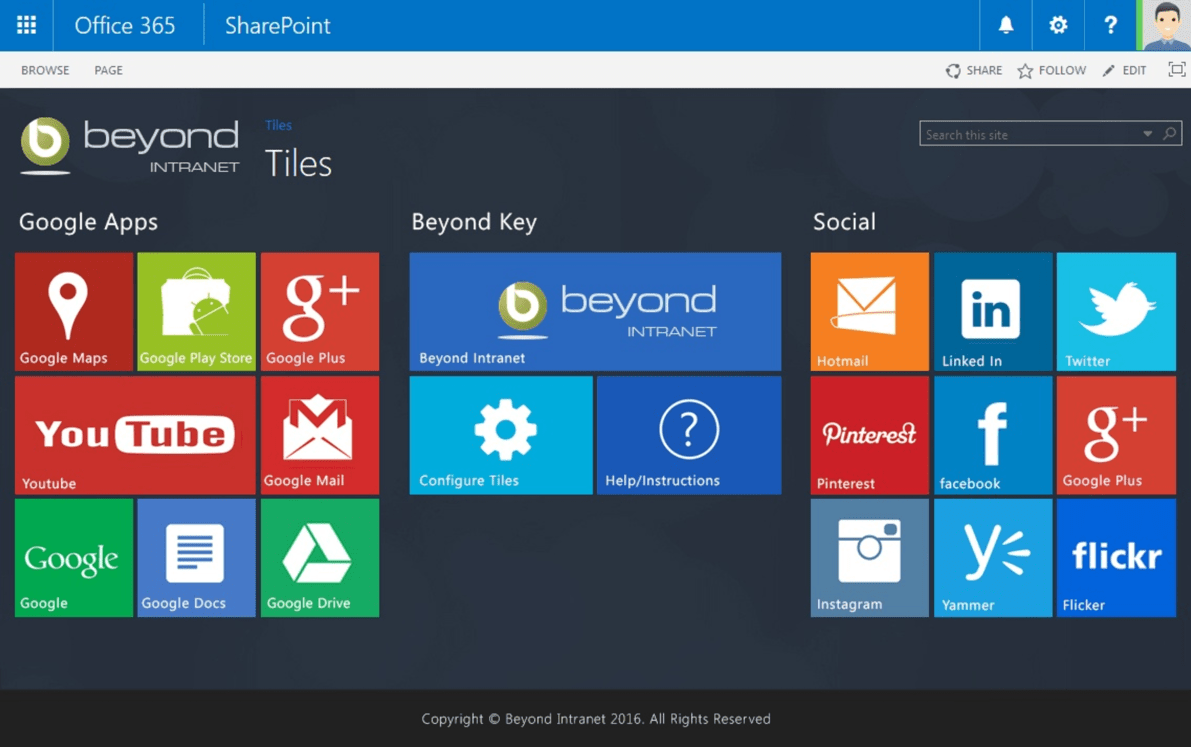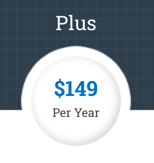 Nothing loses a user's interest in your intranet faster than a bookmark list. They're boring, drab and visually not appealing. Change this with this add-in, which can dress up your bookmarks to look like Windows Start menu tiles with bold colors and icons. At $150, or less than a dozen Starbucks, this seems a no-brainer to add a splash of color to your users' lives.

Timelines are a popular way in web design to show significant milestones, e.g. company history, product updates or developments. With this add-on you can import any calendar from a site collection and display its events as this cool timeline. At just $90 this is an absolute bargain.
~
That's it, our most favorite SharePoint add-ins to transform your intranet into a cool and appealing Digital Workplace. Have you used any of these products? Are you using something else other readers should try out? Let us know in the comments below.