Browse Apps
Box integration
Add to Digital Assistant
Last updated May 13 2020
Box integration
All of Box, simply and seamlessly available in your smart Assistant.
See all recent updates from Box, find anything and directly open Box Notes you were tagged in. Adding this to your Assistant is guaranteed to make the experience of using Box in the organization feel even more seamless and personal.

AI Trending Documents
The AI Trending Documents Card shows suggestions for documents you might find useful from the adenin AI engine in Digital Assistant. Suggestions are based on a variety of factors including your location, timezone, role, responsibilities, assigned tasks, and more.
This Card will suggest popular and frequently accessed documents from your connected data sources, as well as content such as Cisco Spark rooms, Whitepapers, training courses and videos to help you achieve more at work.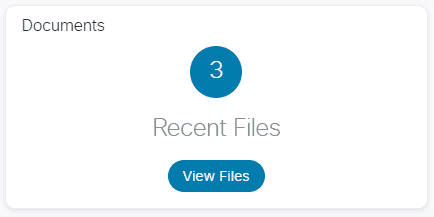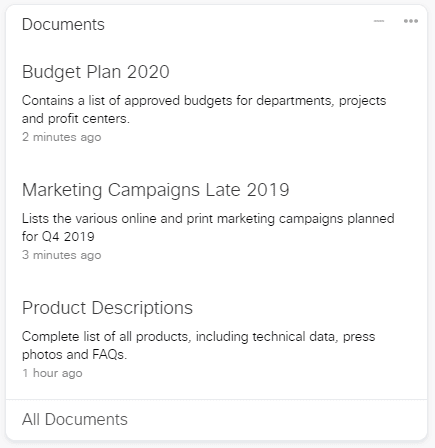 Cloud Files
Quickly search for and access documents and files across all of your favorite cloud storage providers with the Cloud Files Card.
The Cloud Files Card can additionally send you detailed notifications when files that you own or have shared with you are updated, so you can easily keep track of file changes. If you prefer to have that information at-a-glance, you can pin the Cloud Files Card to your dashboard.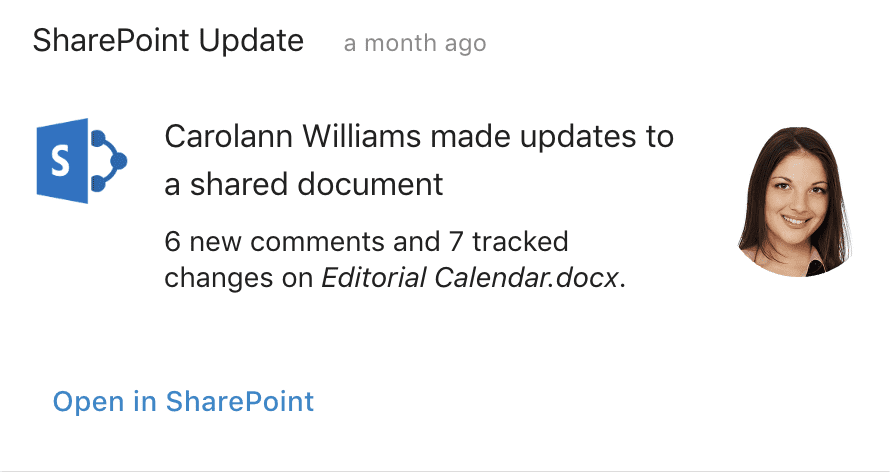 My Documents
The My Documents Card makes it simple to find and access documents across all of your connected applications, whether that's your SharePoint Intranet, personal Dropbox or inside your Salesforce CRM. Simply ask Digital Assistant to find a specific file or a set of files, and it'll return the answer to you in a Card with a direct link to the document or a list of available options that meets your search query.
The My Documents Card can also send notifications when tracked documents have been changed in a connected application, so you can keep an eye on updates to important files.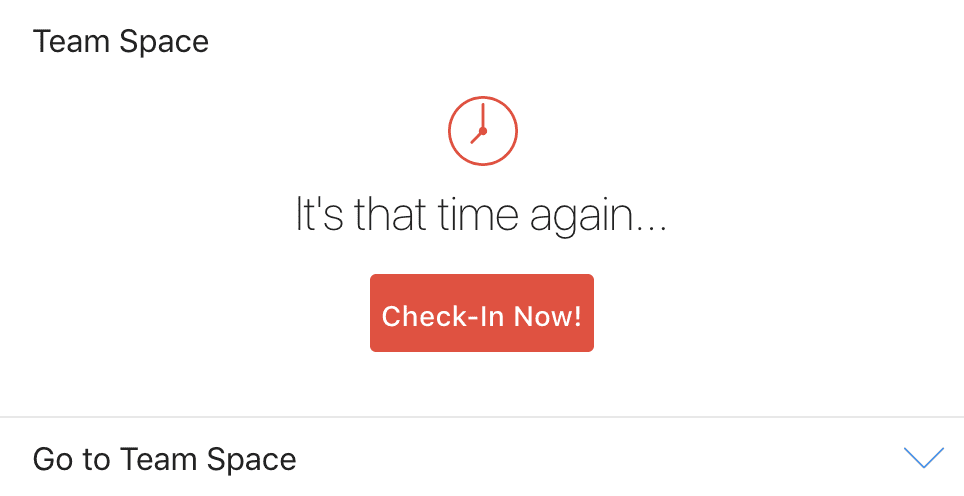 Project Tracker
The Project Tracker card helps you keep on top of your day. With task deadline notifications, check-in reminders and project update alerts, Digital Assistant helps you stay organized and focus on your work.
Check in to your team meetings directly from Digital Assistant with this Card, access task pages in connected applications for more detailed information and pin project status boards to your Workplace for at-a-glance updates.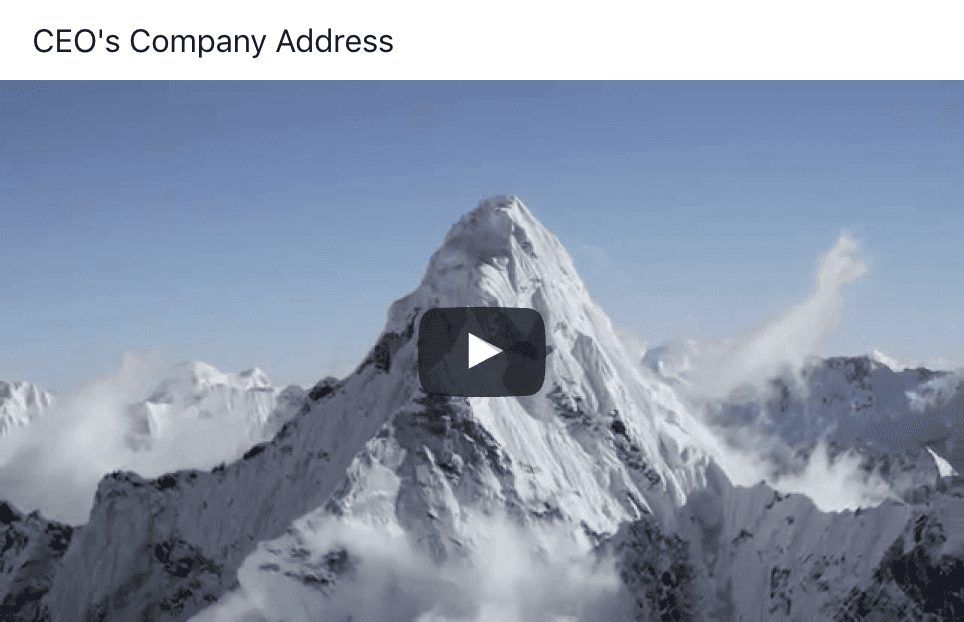 Video
The Video Card lets you watch a variety of content from a multitude of sources from within your Digital Assistant. Catch up on saved videos from your Pocket, watch a video your colleague has shared with you via Dropbox or view a company publication on YouTube.
You can even watch Video Card content on smart devices with screens such as the Amazon Echo Show or Lenovo Smart Display, as well as on your mobile devices or computer.