Browse Apps
Chatter integration
Add to Digital Assistant
Last updated May 13 2020
Chatter integration
Connect to Chatter by Salesforce, the enterprise social network tool
Access Chatter teams, projects, groups, documents, notes and more directly from your Digital Assistant with Chatter integration.
Join the conversation and respond to messages on-the-go from within Digital Assistant, search for topics, messages and files and access Chatter Q&As - just ask your Assistant.

AI Trending Documents
The AI Trending Documents Card shows suggestions for documents you might find useful from the adenin AI engine in Digital Assistant. Suggestions are based on a variety of factors including your location, timezone, role, responsibilities, assigned tasks, and more.
This Card will suggest popular and frequently accessed documents from your connected data sources, as well as content such as Cisco Spark rooms, Whitepapers, training courses and videos to help you achieve more at work.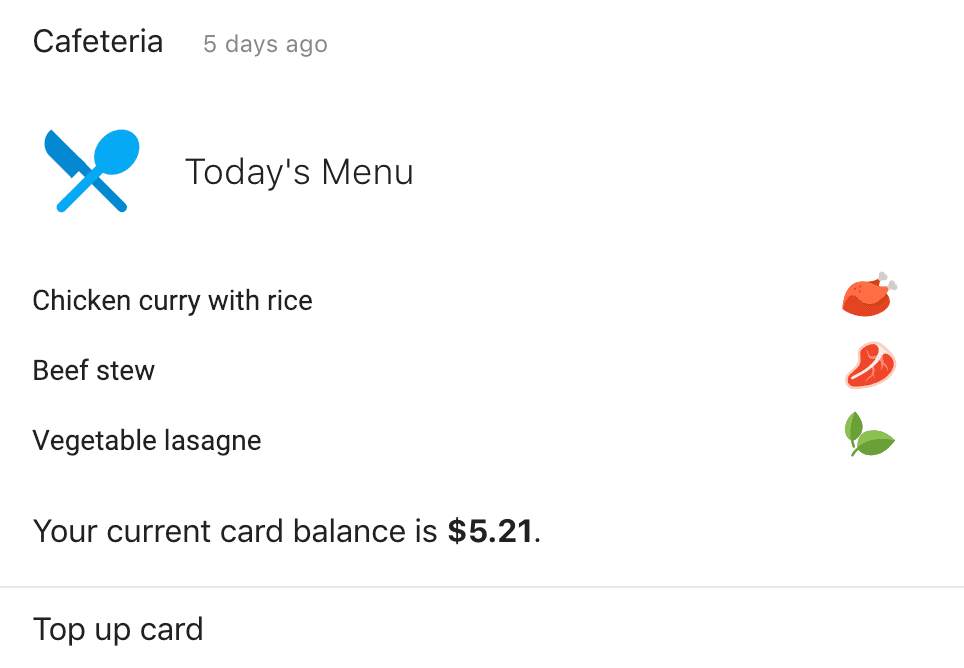 Cafeteria
The Cafeteria Card shows you what meals are available in your office cafeteria today, including vegetarian and vegan options.
If your organization uses swipe cards for cafeteria credit, this Card will also display your current card balance and allows you to add credit to your card.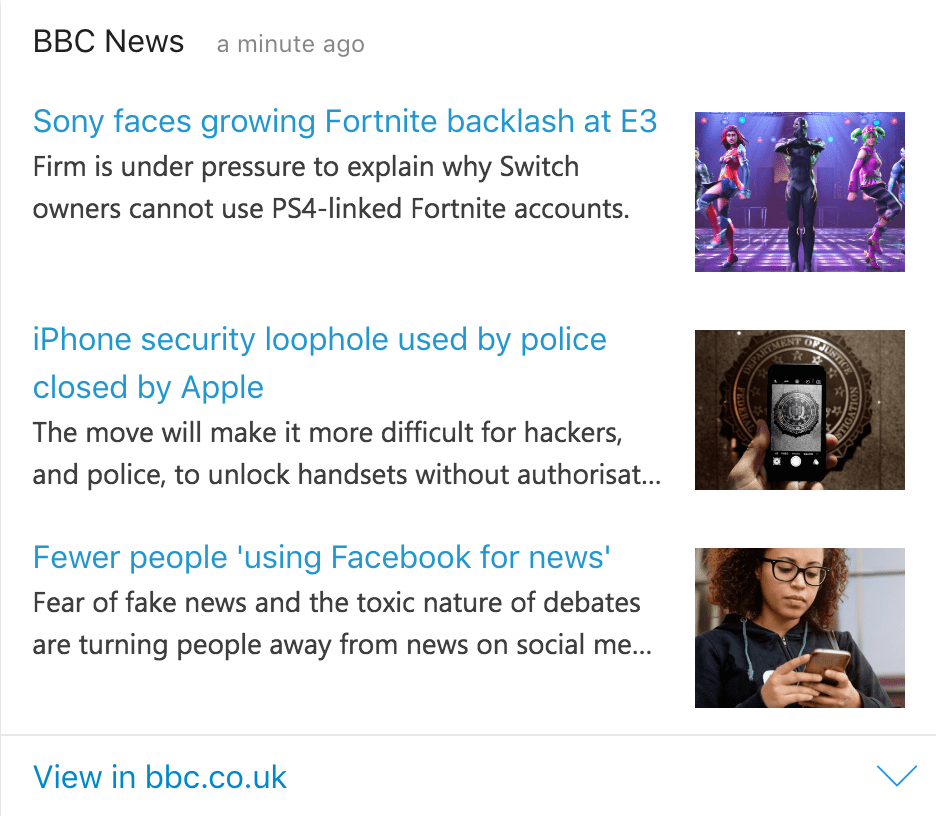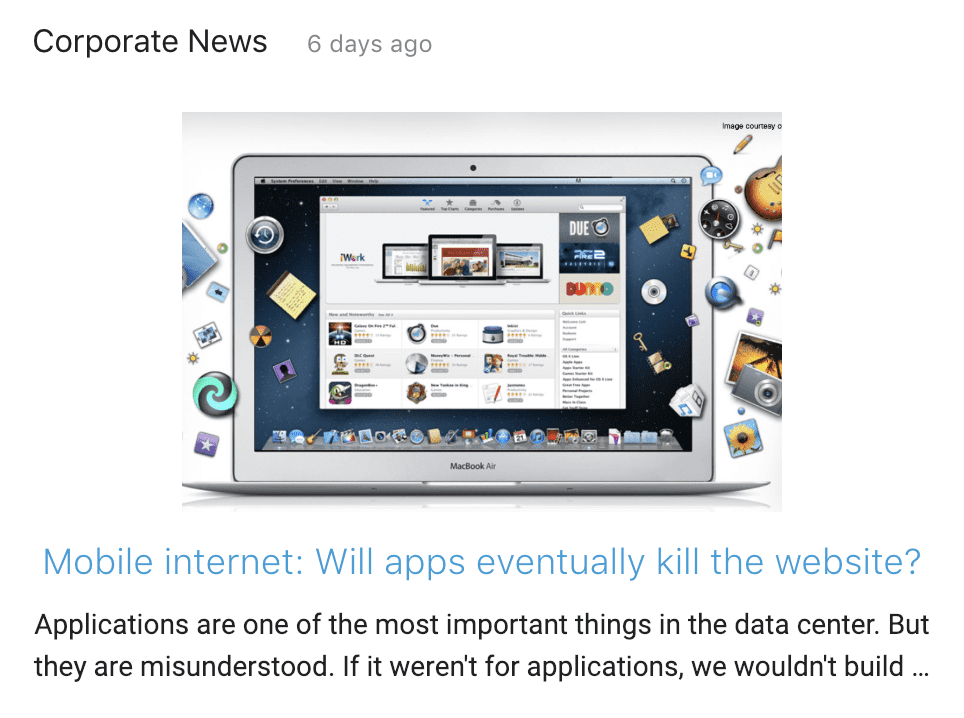 News
The News Card shows the user a list of the most recent news items the Connector received. The list shows 3 items by default and the user can click the expand icon to make the list larger.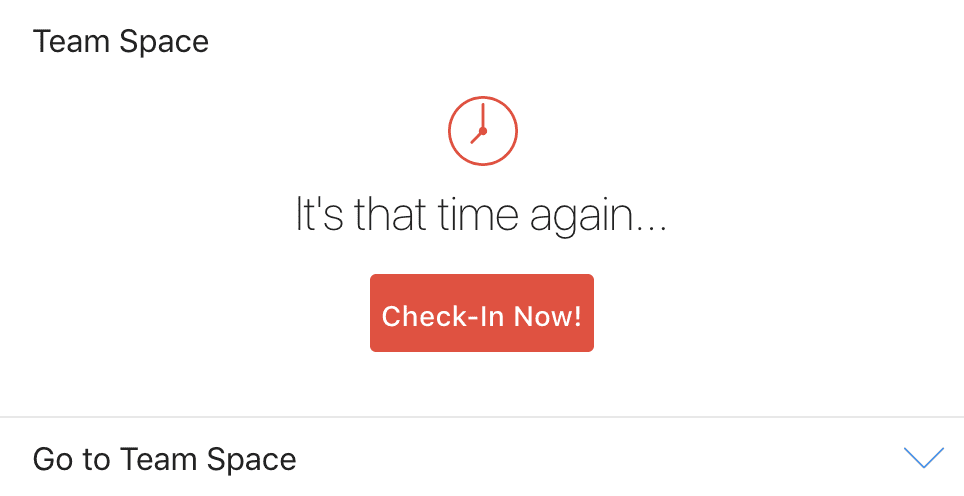 Project Tracker
The Project Tracker card helps you keep on top of your day. With task deadline notifications, check-in reminders and project update alerts, Digital Assistant helps you stay organized and focus on your work.
Check in to your team meetings directly from Digital Assistant with this Card, access task pages in connected applications for more detailed information and pin project status boards to your Workplace for at-a-glance updates.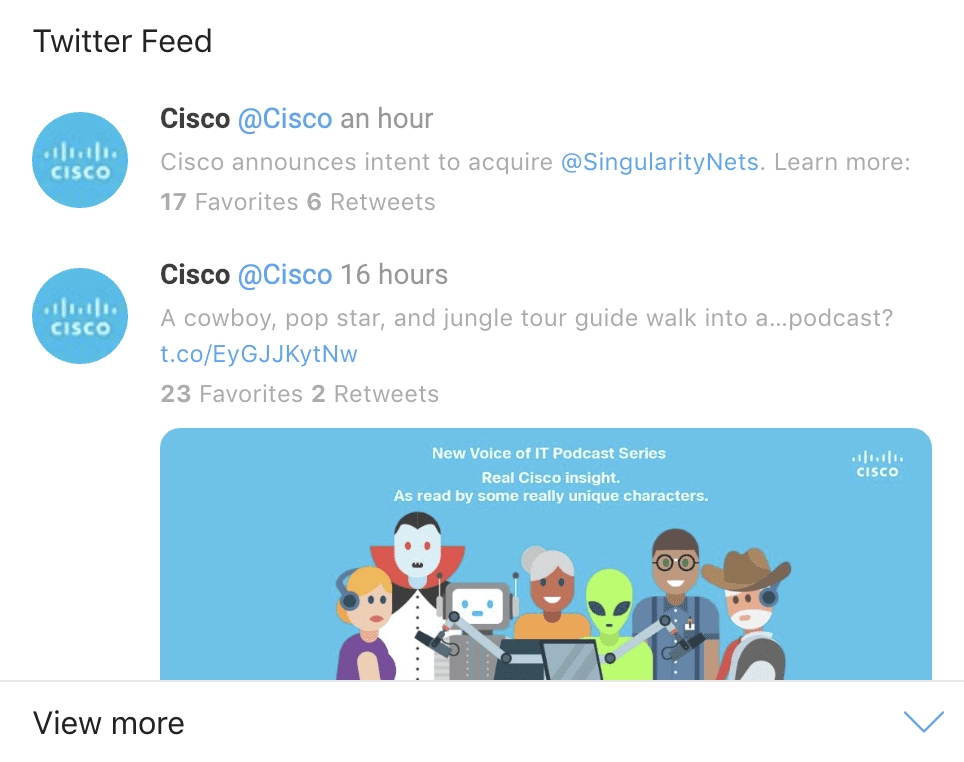 Twitter
The Twitter Card shows you a personalized feed of Twitter accounts and hashtags that you follow. You can expand the card to show more posts, and more posts will load automatically as you scroll.