Browse Apps
IEX Cloud integration
Add to Digital Assistant
Last updated Mar 26 2021
IEX Cloud integration
The IEX Cloud integration for Digital Assistant makes it a breeze to show financial data and news in Card form.
You can design your own Adaptive Card using real-time data from your IEX Cloud account. Either pick our sample for a stock quote Card, or customize the sample further to show all your live or historical stock data, as well as news from the stock market, IPOs, Forex, treasuries and more.
Despite the Connector giving you access to all IEX Cloud's API endpoints, some data may not be available on certain IEX Cloud plans.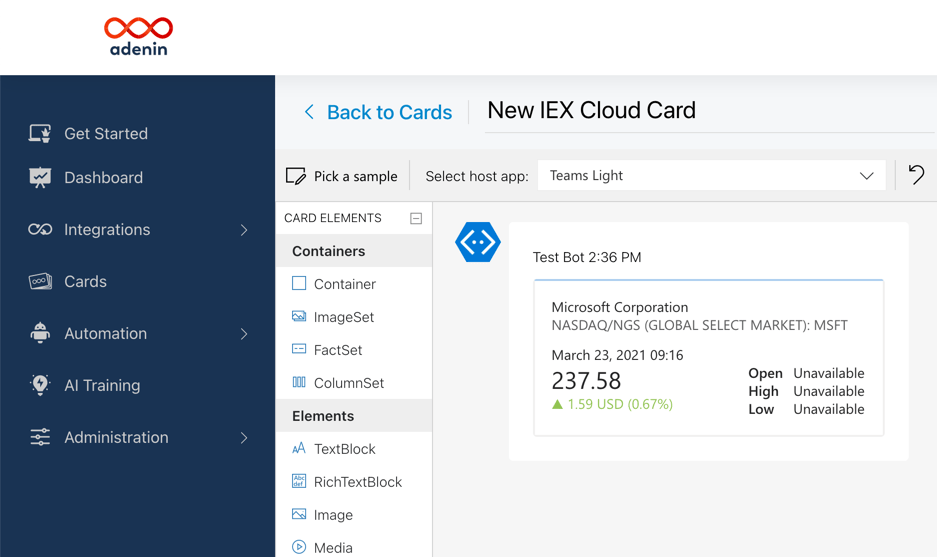 IEX Cloud Card being designed in the Adaptive Cards designer