Browse Apps
IEX Cloud integration
Add to Digital Assistant
Last updated May 13 2020
IEX Cloud integration
See financial data and news from a wide range of sources inside Digital Assistant
The IEX Cloud integration for Digital Assistant makes it a breeze to show financial data and news in Card form.
Add a Card from the Card Hub or design your own Card to get real-time financial updates from your Assistant, or pin a Card to your board for an at-a-glance overview of today's stock market, IPO news, Forex, treasuries and more.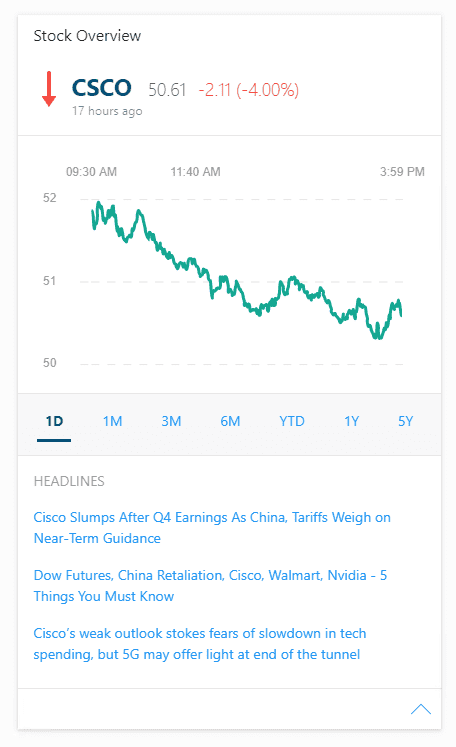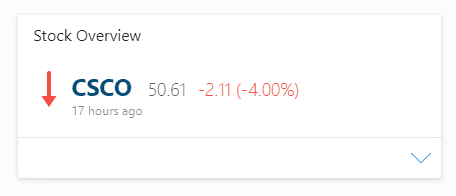 Company Stock
See at-a-glance updates of company stock values, updated daily, with the Company Stock Card. Choose to view your own organizations stock information, or any other stock symbol.
The Company Stock Card shows you current stock value and daily change between opening and closing, or choose to expand the Card to see more information across a range of time periods. You can also see recent news headlines relating to the security you're tracking, with quick-access links to the full article.