ODBC Databases integration
 Browse Apps
ODBC Databases integration
Add to Digital Assistant
Last updated May 13 2020
ODBC Databases integration
Integrate ODBC-driver databases like MongoDB with your other business apps.
Integrate your ODBC databases with Digital Assistant and have all of your data at the tip of your fingers. Digital Assistant is completely customizable, so you can configure Cards to display unique and relevant information based on your database connections.
Create stunning graph and chart Cards to visualize your company data in minutes, or connect your ODBC databases with one of our ready-made Cards to get personalized updates in your Assistant.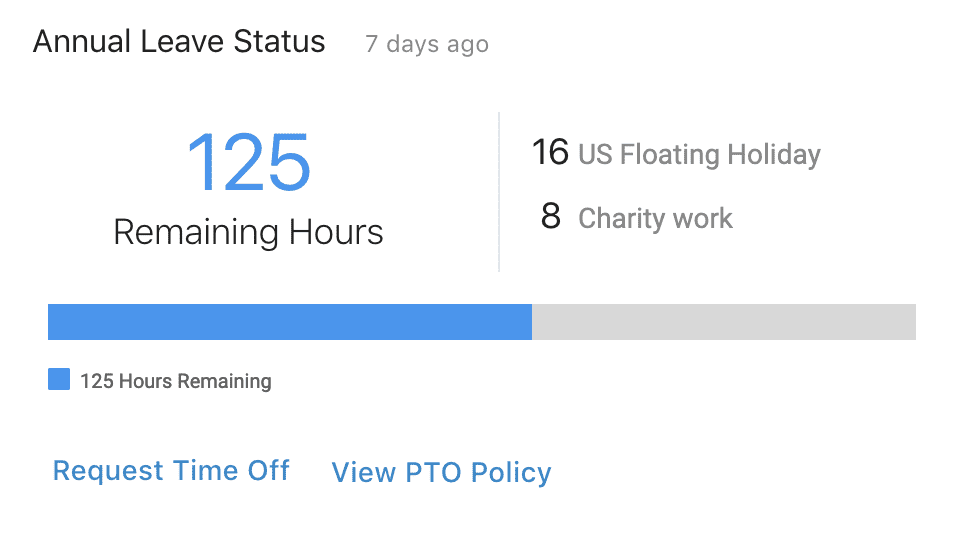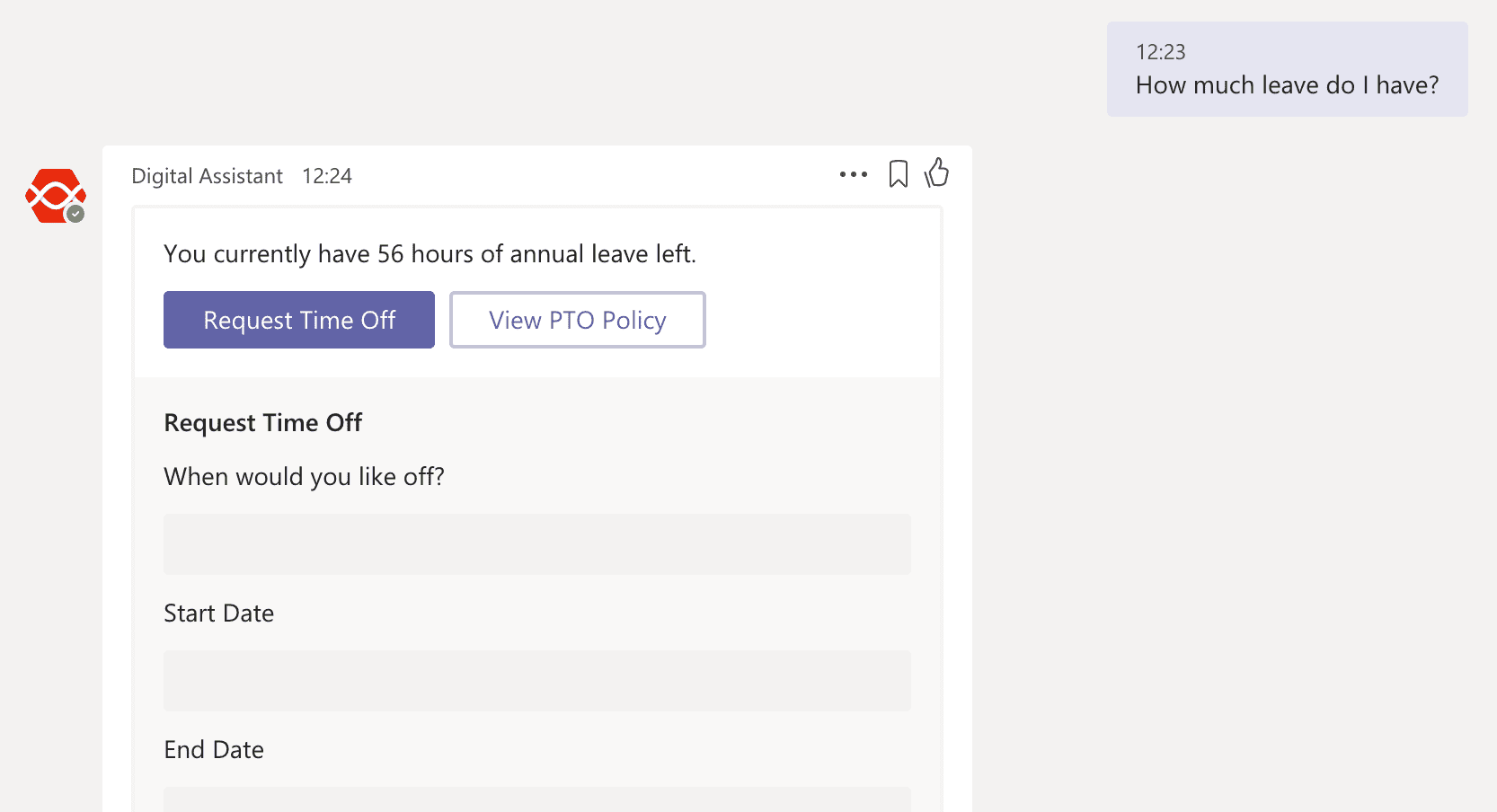 Annual Leave Status
The Annual Leave Status Card shows you how much of your annual time off allowance you have remaining, including charitable leave.
Want to book some time off? You can create a leave request directly from the Annual Leave Status Card, or just ask your Assistant to start a new leave request.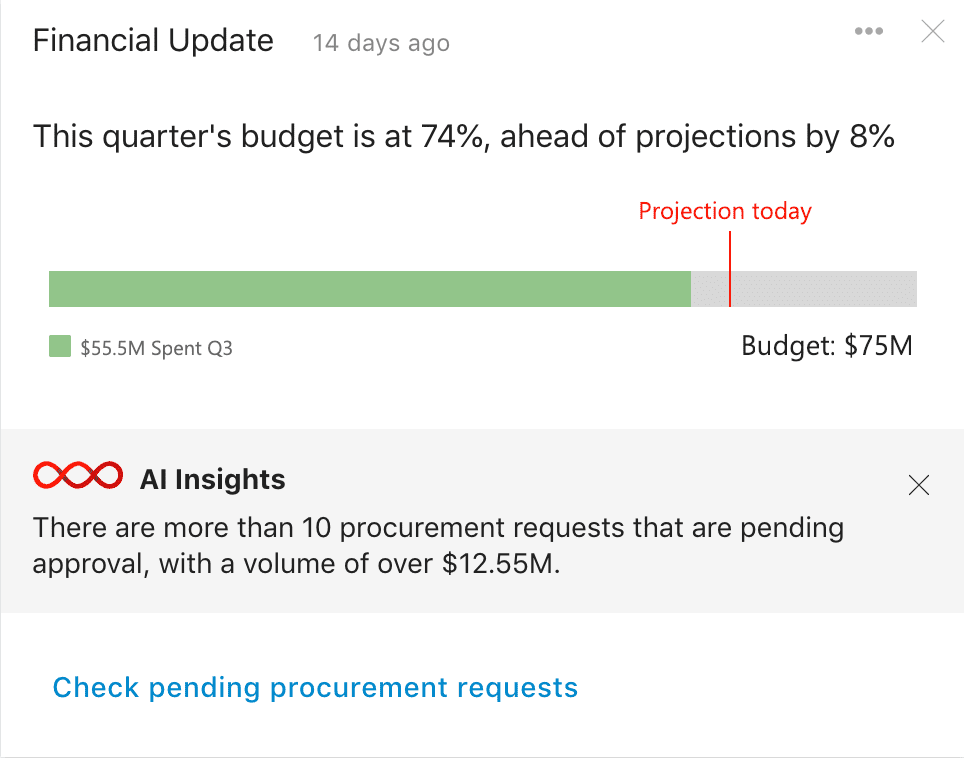 Budget Update
The Budget Update Card shows you the remaining budget for the quarter, including the projected and actual spend. Below you can see AI insights, for instance if there are pending procurement approvals in case the actual spend leaves some room for more expenses.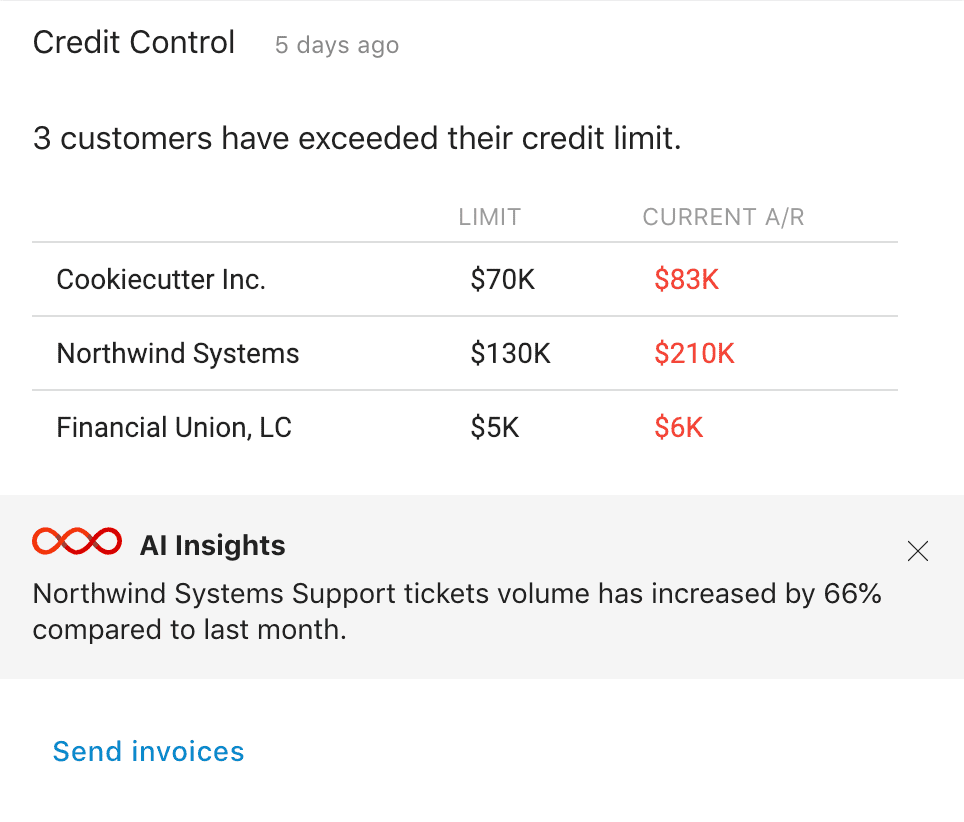 Credit Control
Maintaining customer relationships can be difficult, especially when you look after a lot of different customers - and already have enough on your plate! The Credit Control card alerts you if any of your customers are close to or have exceeded their arranged credit limit, making it easy for you to know when to reach out.
The Credit Control card allows you to take action on the go, by automatically triggering an invoice issuance to your customers. This Card also provides AI insights, giving you contextual business information to help support your decisions and actions moving forward.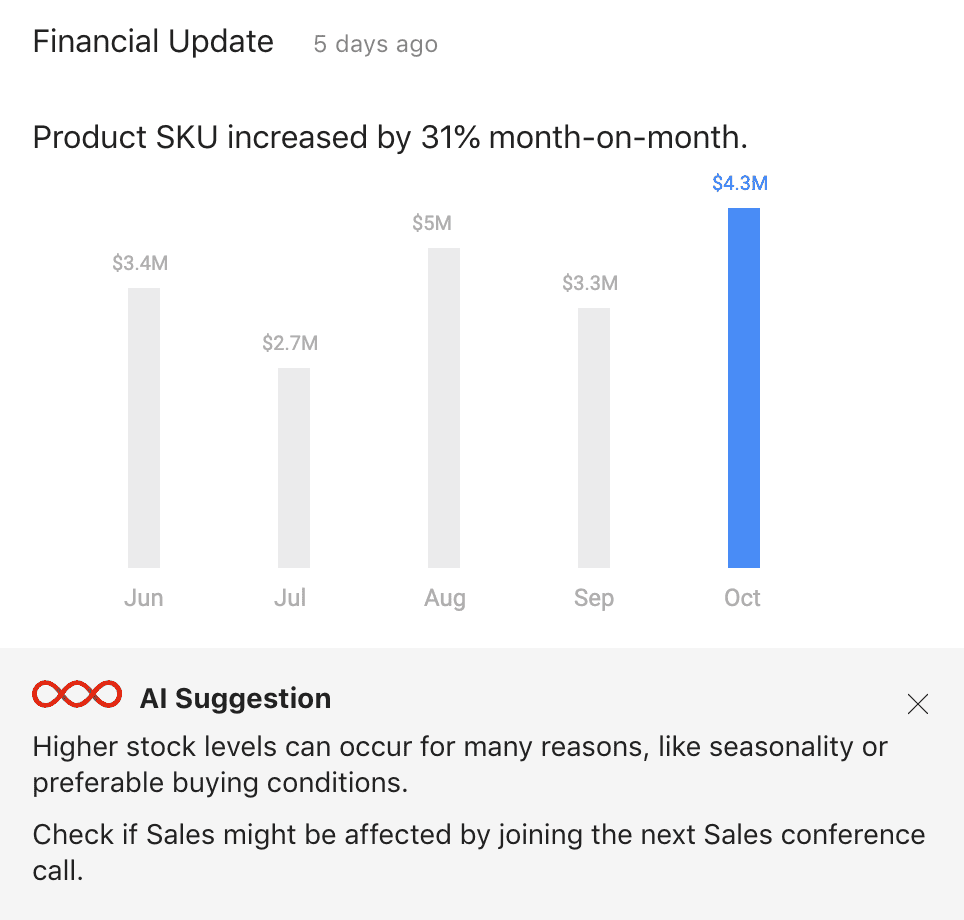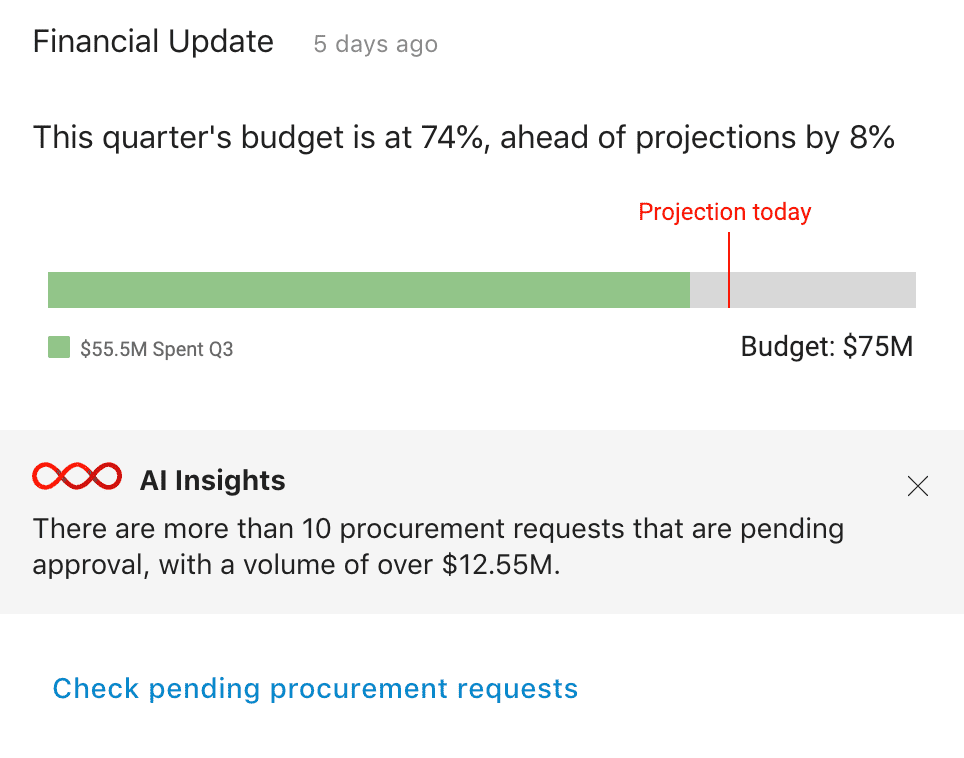 Finance
Get tailored financial updates relevant to your role with the Finance Card. Digital Assistant will show you exactly what you need to know to perform your role and make better business decisions - make sure your team is on target with your allotted spend, see how your stock sales are performing and more, and get AI-powered insights to help you meet your goals.