Browse Apps
Outlook integration
Add to Digital Assistant
Will add  
 Office 365 to your Assistant
Last updated May 13 2020
Outlook integration
See emails, manage meetings and view contact information from within Digital Assistant
Get an at-a-glance overview of your latest emails and find any email right inside your Assistant. Digital Assistant can also pull information from your Outlook calendar and contacts, so you can get updates and reminders for events directly on your Board.
Ask your Assistant to schedule meetings for you, send emails or get information about a contact and get an instant AI-powered answer. Managing your workday has never been easier.
The Outlook integration is installed as part of the Office 365 bundle of apps, which includes even more Cards. Make sure to check them out!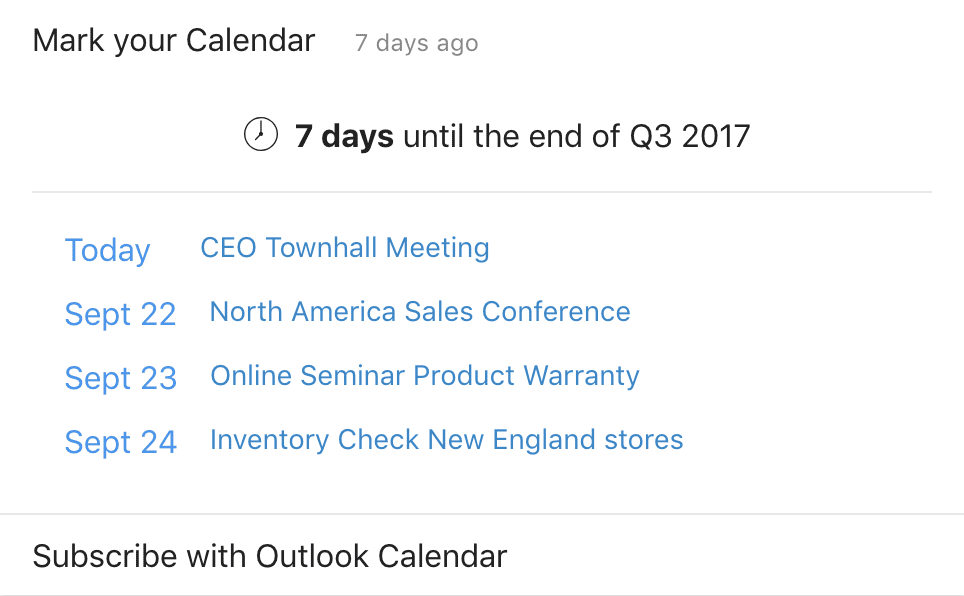 Mark Your Calendar
The Mark Your Calendar Card scans connected calendar applications, as well as company information, to show you a summary of important upcoming events. You can click on the events to get more information about them, and subscribe to the events in your own calendar applications with the click of a button.
This Card makes it simple to publicise information about company-wide events such as town halls, roundtables and conferences, so you can stay up to date with events within your organization.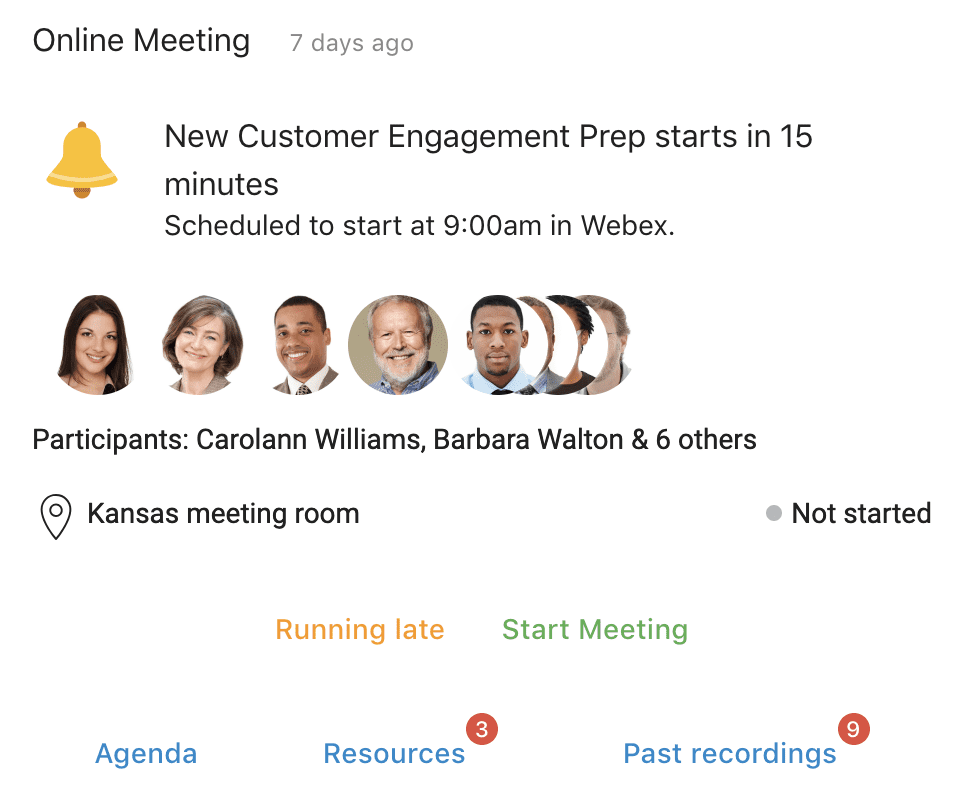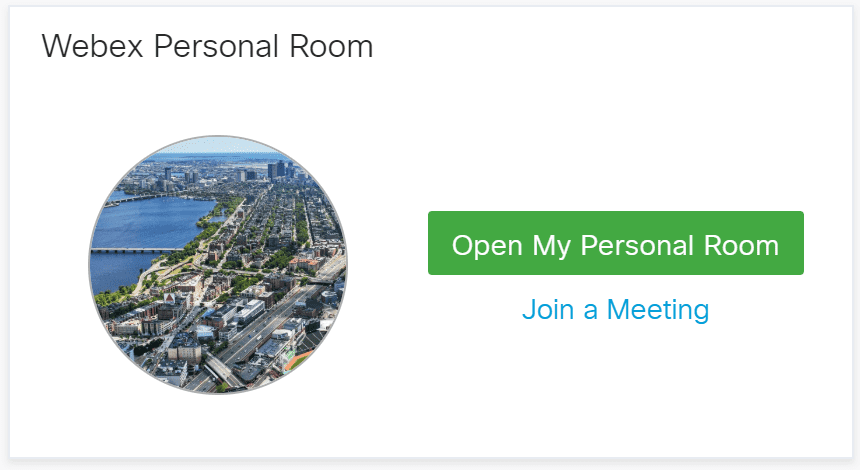 Online Meeting
The Online Meeting Card sends you reminders for upcoming online meetings, along with information about attendees and location. If the meeting is hosted via an online meeting service like Webex Spark, the Card will show you this information as well as a link to the online meeting room.
The Card lets you start or join the meeting, or indicate to other attendees that you'll be late, as well as see links to other pertinent information such as the meeting agenda. If you're hosting a meeting, the Card will give suggestions to open your personal Webex Spark meeting room before your meeting is due to start.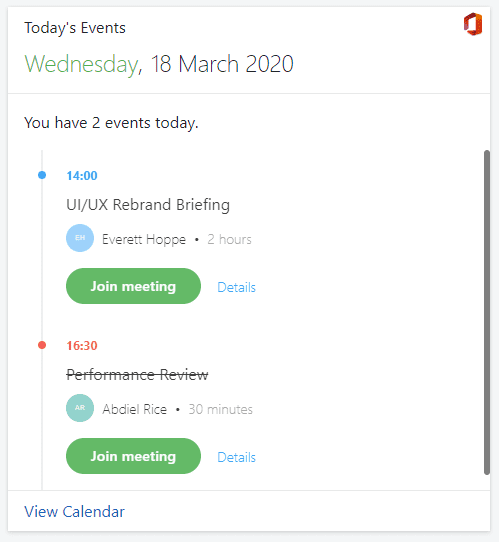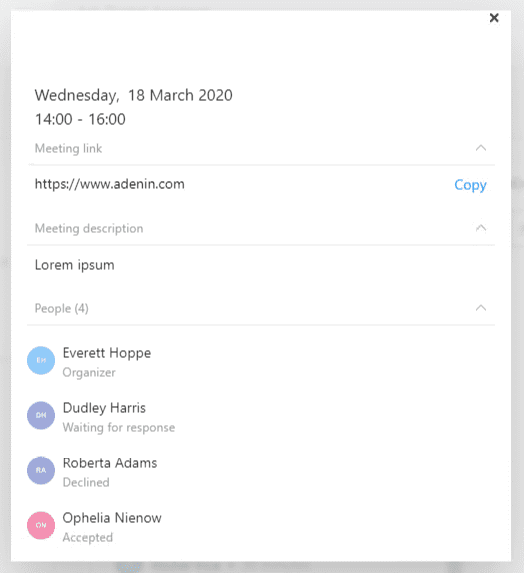 Upcoming Meetings
The Upcoming Meetings Card makes it simple to see an at-a-glance overview of your day. Any online or face-to-face meetings which are scheduled in your calendar will be shown along their details like the time, location, attendees and more.
Having an online meeting? adenin AI automatically extracts join links for all major online meeting providers, e.g. GoToMeeting, Zoom, Webex, Microsoft Teams, and more.
Without having to hunt for links and access codes, you can just click the "Join Meeting" button on the Card and you're in.
You can pin the Events Card to your Board to put a quick overview of your daily schedule at your fingertips. Additionally, you can subscribe to notifications from the Events Card to get real-time notifications when changes to your calendar happen, such as new meeting invites or a change in the start time of an existing meeting.
Updated 10/31/2019
This update brings in a number of improvements:
- Avatars now have a coloured background when there is no photo
- We're now hiding the events that have already occurred
- Improved tracking for the "Join meeting" button
- Cancelled events are shown in red and attendees that cancelled are also shown in red