Ping Identity integration
 Browse Apps
Ping Identity integration
Add to Digital Assistant
Last updated May 13 2020
Ping Identity integration
The secure and simple PingID user authentication with Digital Assistant
Use PingID as the authentication and identity provider for secure access to Digital Assistant and Single Sign On with other integrations.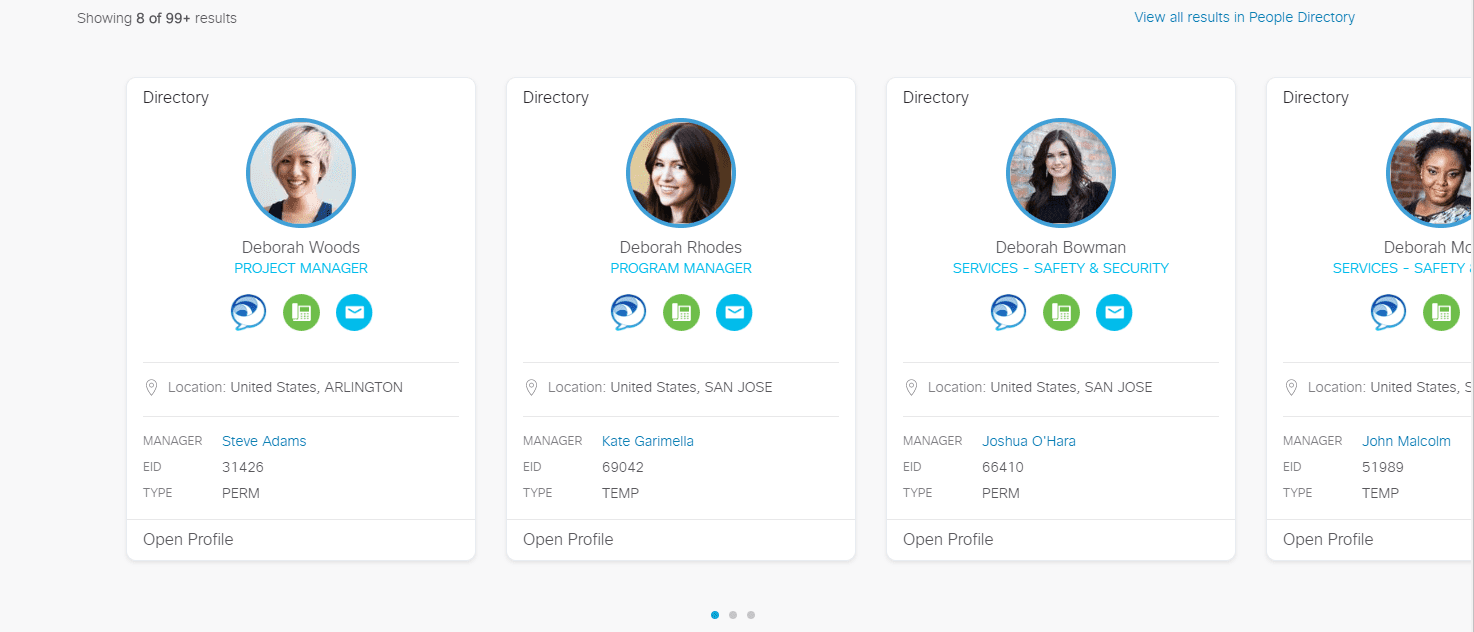 Directory
Find information about employees at your organization quickly and easily with Digital Assistant's Directory Card. By connecting any identity source to Digital Assistant, you can ask your Assistant questions about any user in the directory and receive an instant answer.
Ask about specific employees to get their directory information as a Card, or ask for specific information such as a phone number, email address or out-of-office status to get a simple response. Or, ask more general questions such as 'who is in the I.T department' to get a browsable list of results.