Pipedrive integration
listed in CRM
Updated Oct 26 2021
Install now
Will install as part of   
 Zapier
Jump to screenshots 
With the Pipedrive app for Digital Assistant you can get an easy-to-scan list of recent, new and unassigned leads straight on your personal Board. By subscribing to updates sales managers can get instant notifications whenever a new lead is in Pipedrive.
Get the most out of your Sales process by receiving updates or asking your chatbot questions about your new or unassigned Pipedrive leads. Instant notifications ensure you never miss an update and are quicker than manually having to sift through your mailbox.
The Pipedrive integration is installed as part of the Zapier bundle of apps, which includes even more Cards. Make sure to check them out!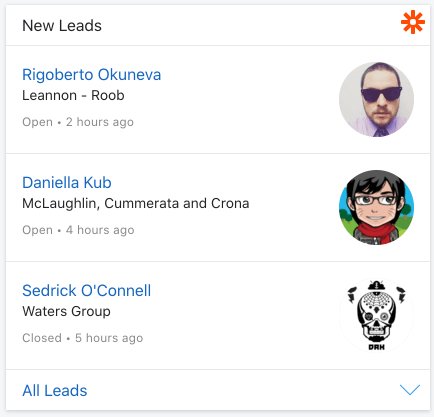 New Leads
Connect any CRM to your Digital Assistant via Zapier and easily monitor new leads and sales contacts in realtime as they arrive on this Card on your Board or inside a chatbot conversation.
Show me new Zapier leads What Zapier leads are new?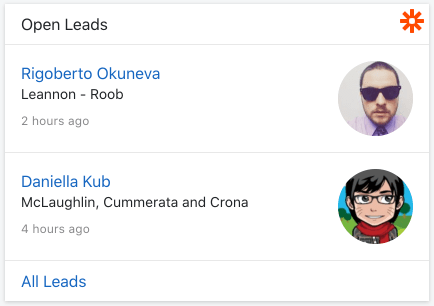 Open Leads
Conveniently receive open leads and sales contacts from any 3rd part CRM on your Digital Assistant Board with this Zapier-powered Card
Show me open Zapier leads What Zapier leads are open?
All product names, logos, and brands are property of their respective owners. All company, product and service names used on this website are for identification purposes only. Use of these names, logos, and brands does not imply endorsement.