Browse Apps
RSS Feed integration
Add to Digital Assistant
Last updated May 13 2020
RSS Feed integration
Get up to date news from any feed.
RSS Feeds are a popular standard to share lists and feeds from blogs or other services over the Internet. As a precursor to JSON the Assistant transforms RSS Feeds and adds in a Delta recognition to keep track of items which allows to identify only new items by comparing the entire feed to the last input that was received.
You can use the RSS Feed for anything from News, over List Cards to creating specific use cases like showing local transportation updates.

AI Trending Documents
The AI Trending Documents Card shows suggestions for documents you might find useful from the adenin AI engine in Digital Assistant. Suggestions are based on a variety of factors including your location, timezone, role, responsibilities, assigned tasks, and more.
This Card will suggest popular and frequently accessed documents from your connected data sources, as well as content such as Cisco Spark rooms, Whitepapers, training courses and videos to help you achieve more at work.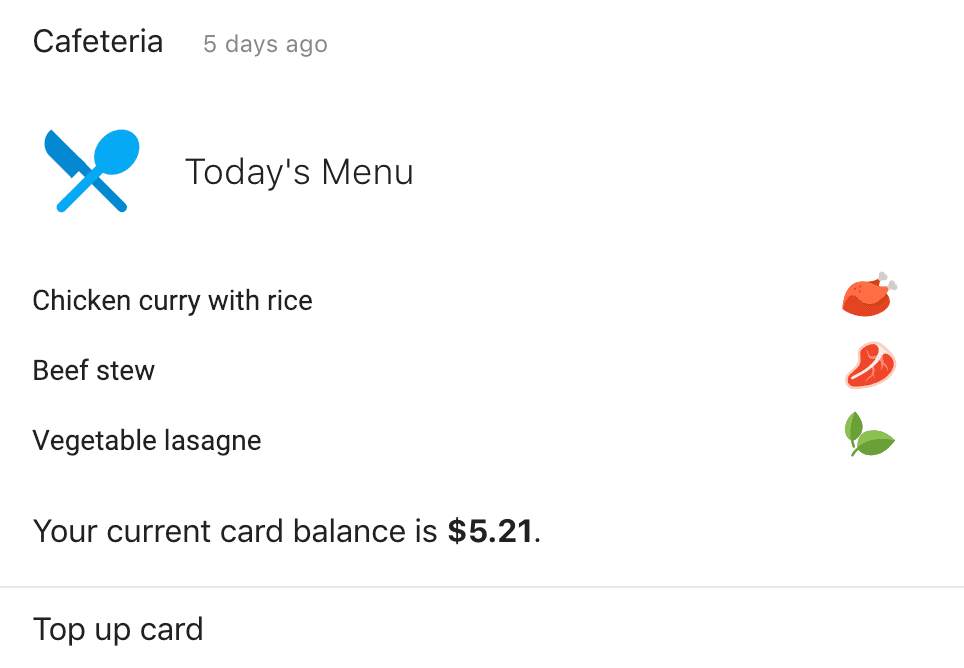 Cafeteria
The Cafeteria Card shows you what meals are available in your office cafeteria today, including vegetarian and vegan options.
If your organization uses swipe cards for cafeteria credit, this Card will also display your current card balance and allows you to add credit to your card.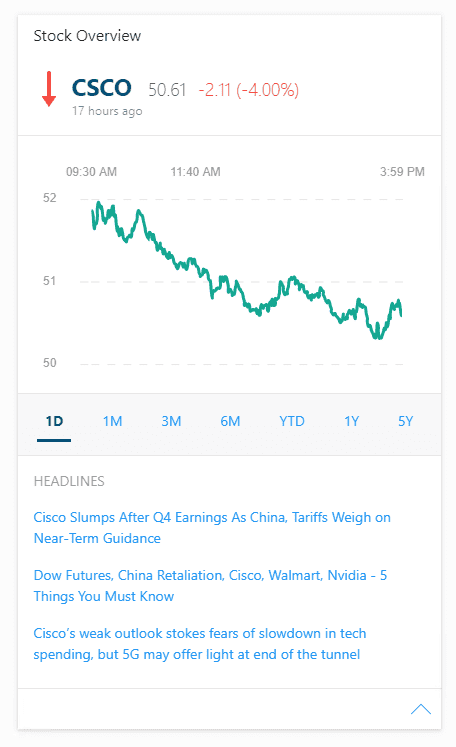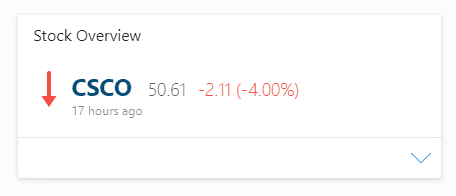 Company Stock
See at-a-glance updates of company stock values, updated daily, with the Company Stock Card. Choose to view your own organizations stock information, or any other stock symbol.
The Company Stock Card shows you current stock value and daily change between opening and closing, or choose to expand the Card to see more information across a range of time periods. You can also see recent news headlines relating to the security you're tracking, with quick-access links to the full article.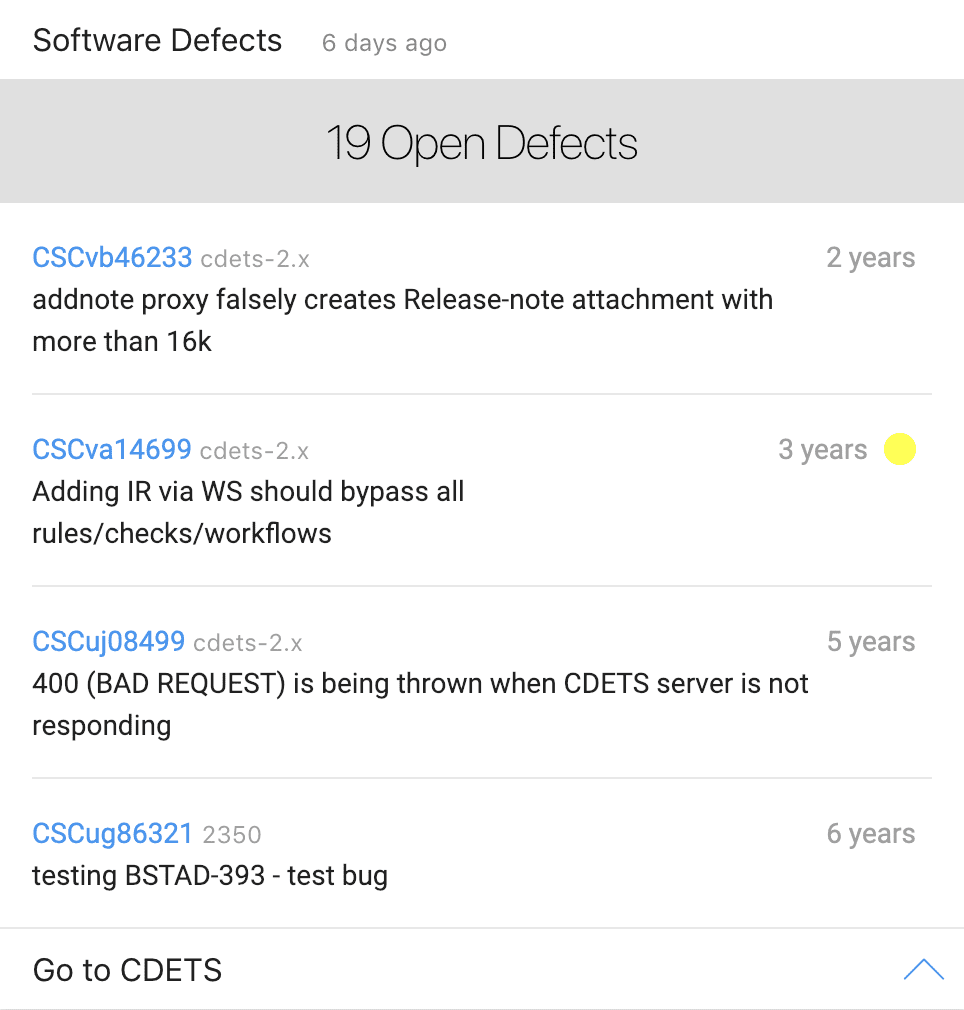 Issues and Defects Tracker
See open and assigned issues and defects with the Issues and Defects Tracker Card. This Card shows you any assigned tickets that you own, their priority and status and any other relevant information. You can quickly access tickets by clicking on them in the Card to open them in your issue tracking tool.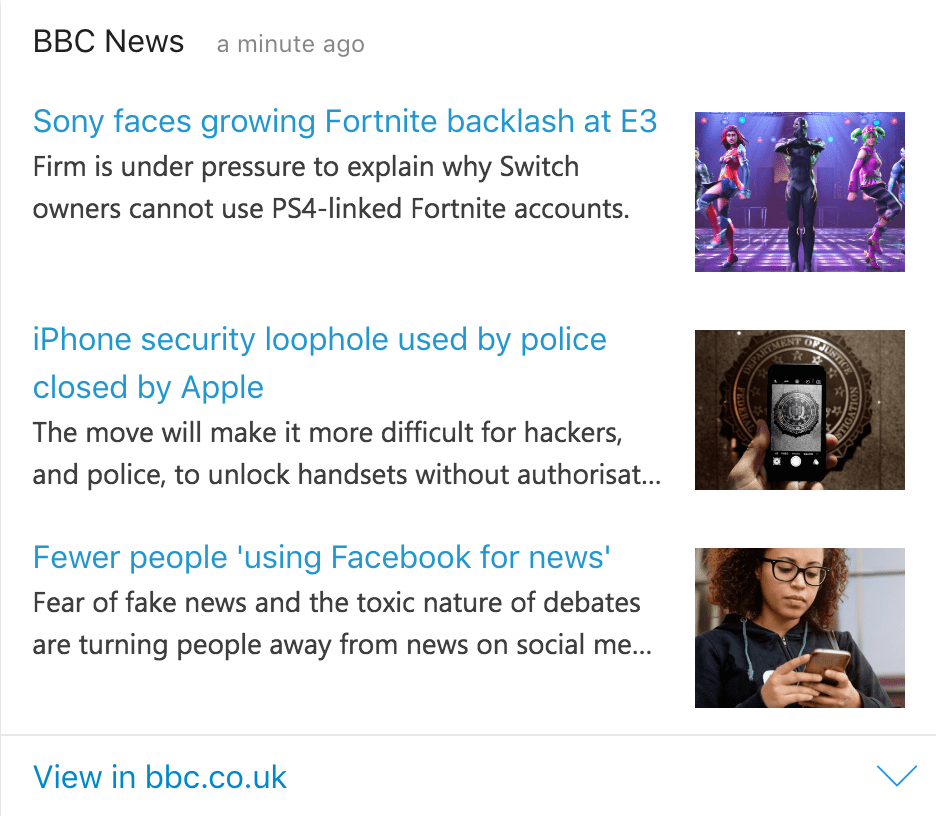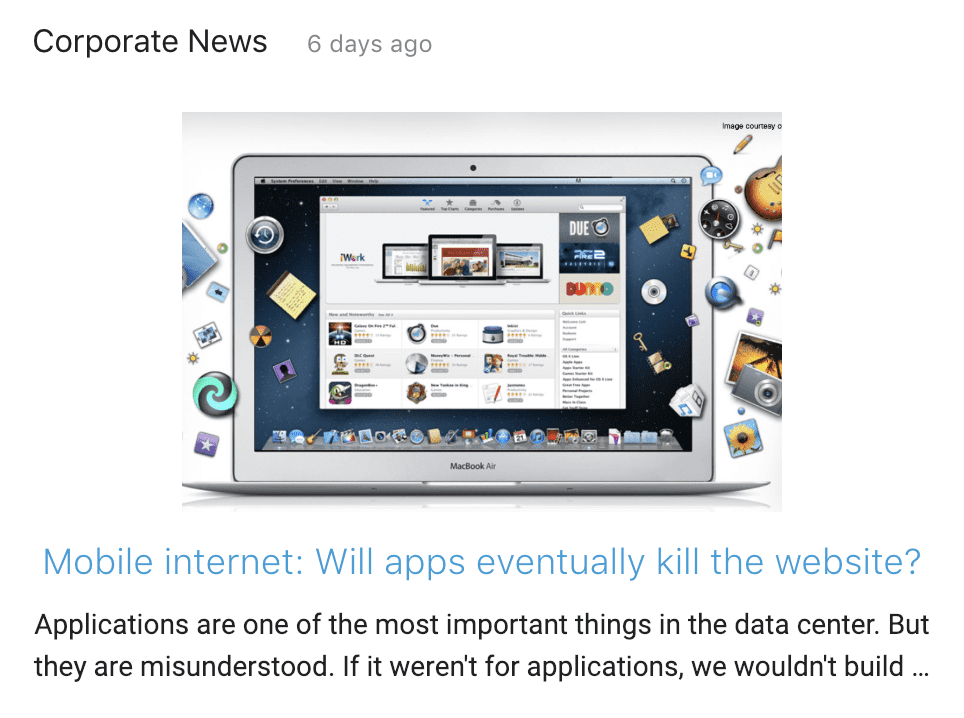 News
The News Card shows the user a list of the most recent news items the Connector received. The list shows 3 items by default and the user can click the expand icon to make the list larger.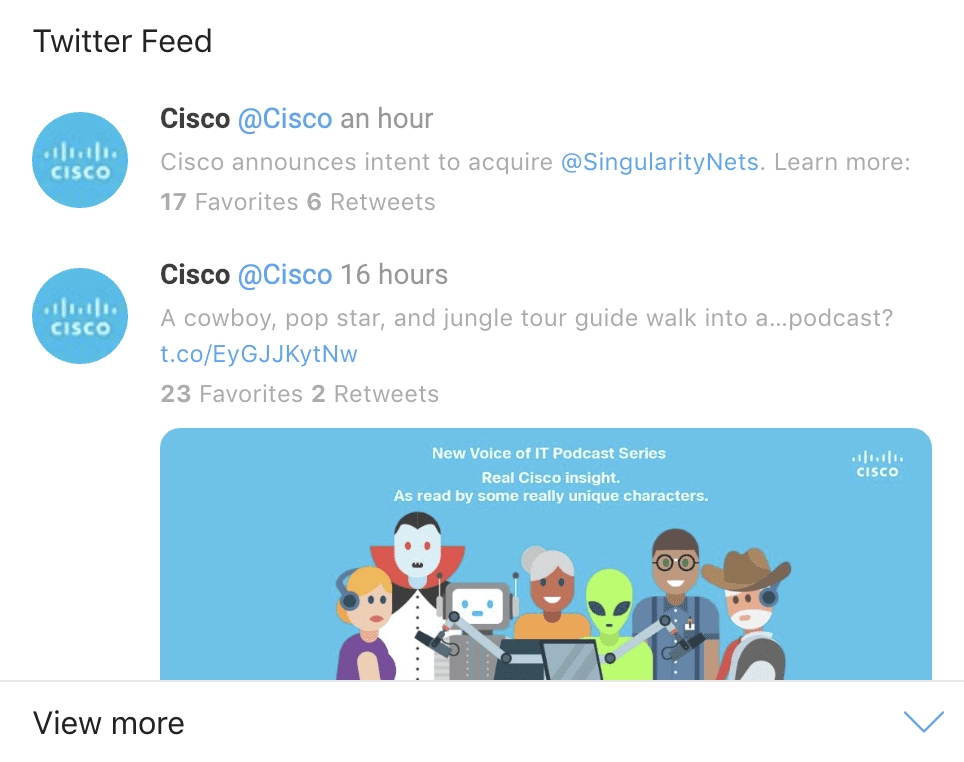 Twitter
The Twitter Card shows you a personalized feed of Twitter accounts and hashtags that you follow. You can expand the card to show more posts, and more posts will load automatically as you scroll.