Browse Channels
Webchat integration
Enable in Digital Assistant
Webchat integration
This is a channel which lets you embed Digital Assistant features into this app, making it easier to use.
Digital Assistant can be embedded as a self contained web chat on any website you control, i.e. your Intranet or app. This makes it easy to access all of your business apps and data any time, any where.
The Assistant provides predictive suggestions as you type, saving you valuable time and making it easier than ever to find answers. Using the native web chat can enhance your employee experience and the predictive suggestions provide users clever clues about what types of questions the Digital Assistant can answer for them.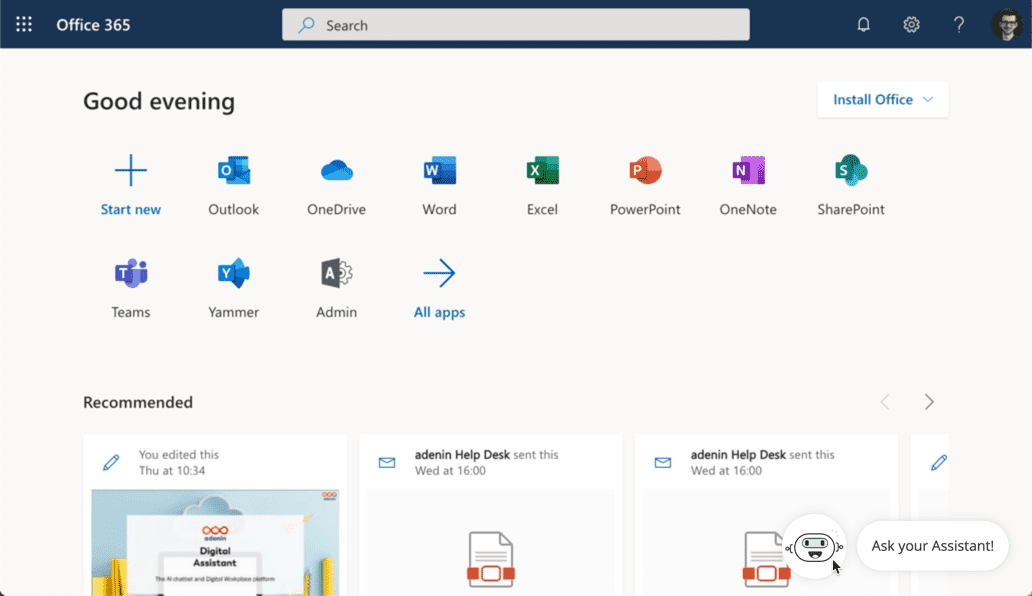 AI Webchat embedded into a SharePoint page as an example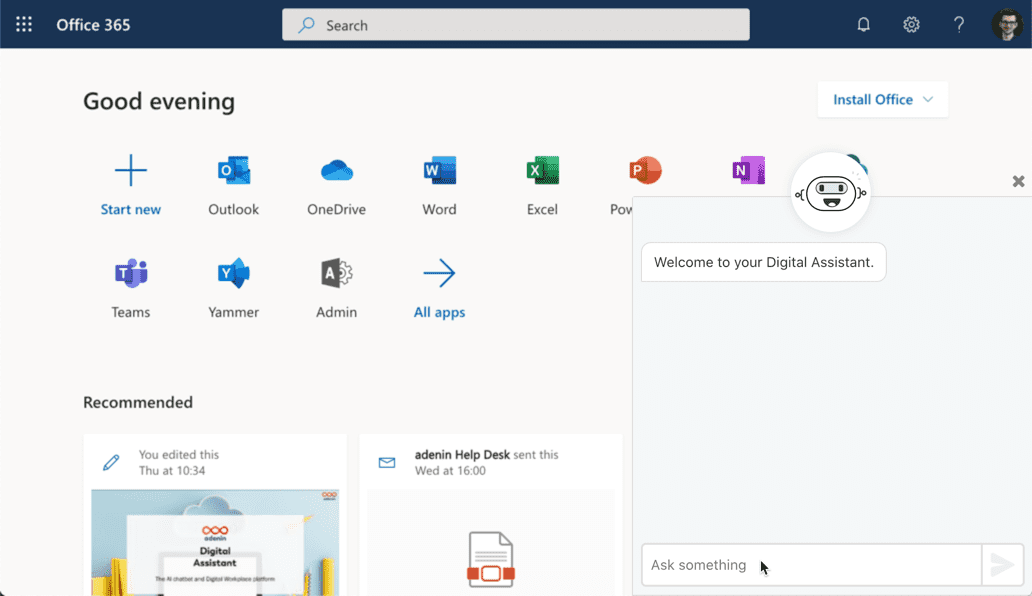 Click the button to open the chatbot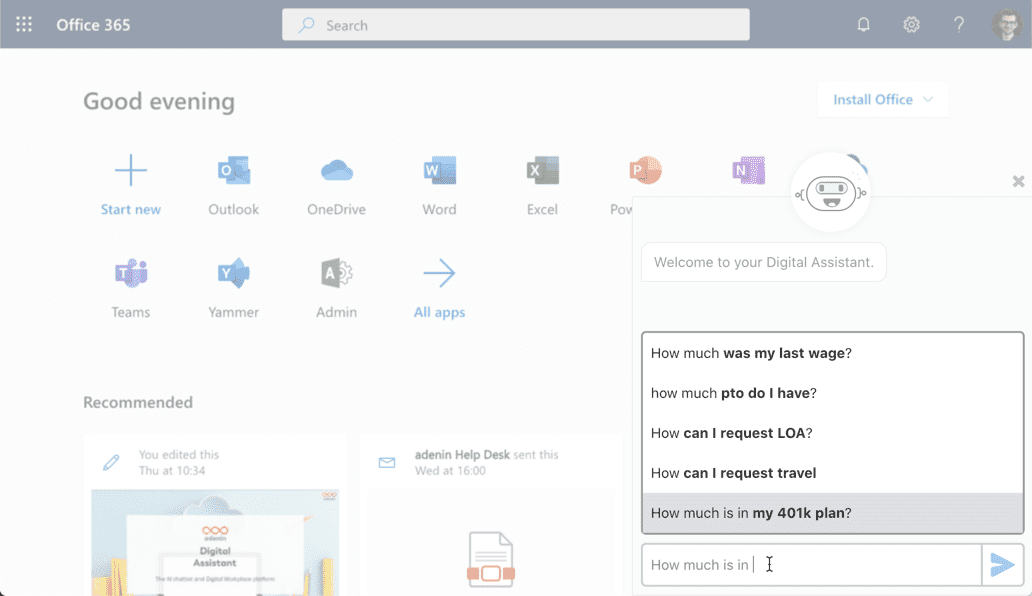 Predictive suggestions as users type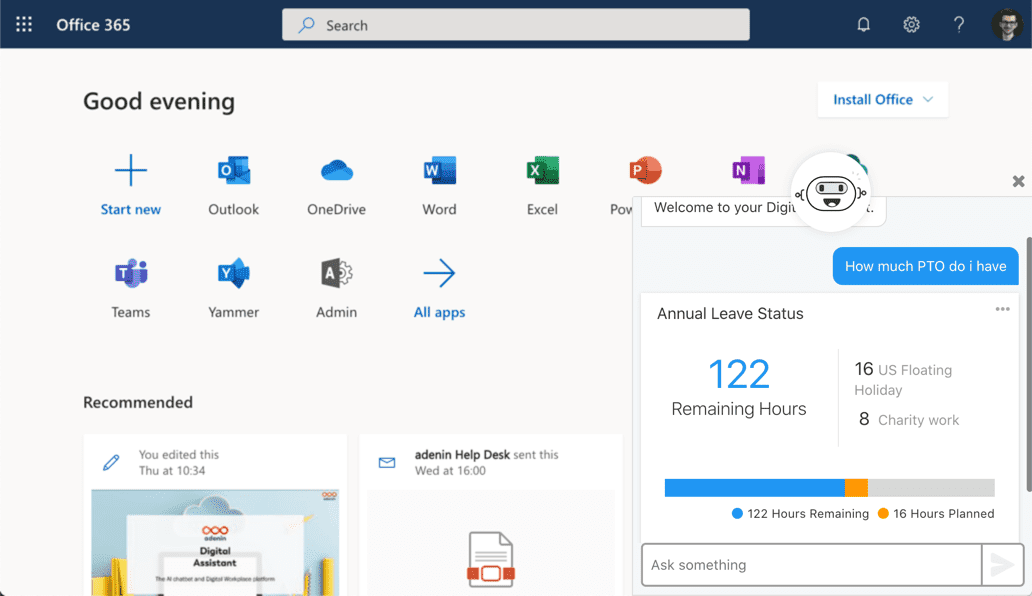 Showing Cards directly inside the chat