Browse Channels
Webex Teams integration
Add to Digital Assistant
Webex Teams integration
Access your enterprise data in chats and Webex Teams meetings with the Digital Assistant chatbot
Cut down on distractions and empower your employees to focus on what's important with the Cisco Webex Teams integration from Digital Assistant. Your smart assistant works seamlessly with Webex Teams as a chatbot app. It's always available to answer questions, perform tasks and send real-time notifications.
The Digital Assistant Webex Teams integration is designed for enterprise use. Easily connect all of your cloud and on-premise corporate data sources, and create a single point of access to all your documents, information and apps. Then simply send a query or command to the Digital Assistant bot and watch it happen in real-time!
Ask Digital Assistant about your Webex Teams contacts, Webex meetings, files or your schedule and receive AI-powered answers as well as actionable alerts
Quickly access and share documents from across all your cloud storage apps - just request it through Digital Assistant
Get support in your meetings by answering queries and requests from any user
Ready to transform Webex Teams into a fully-featured collaboration tool, and give your organization a productivity boost? It's quick and easy to add the Digital Assistant Webex Teams app to your workplace. Get started today and see the difference Digital Assistant can make.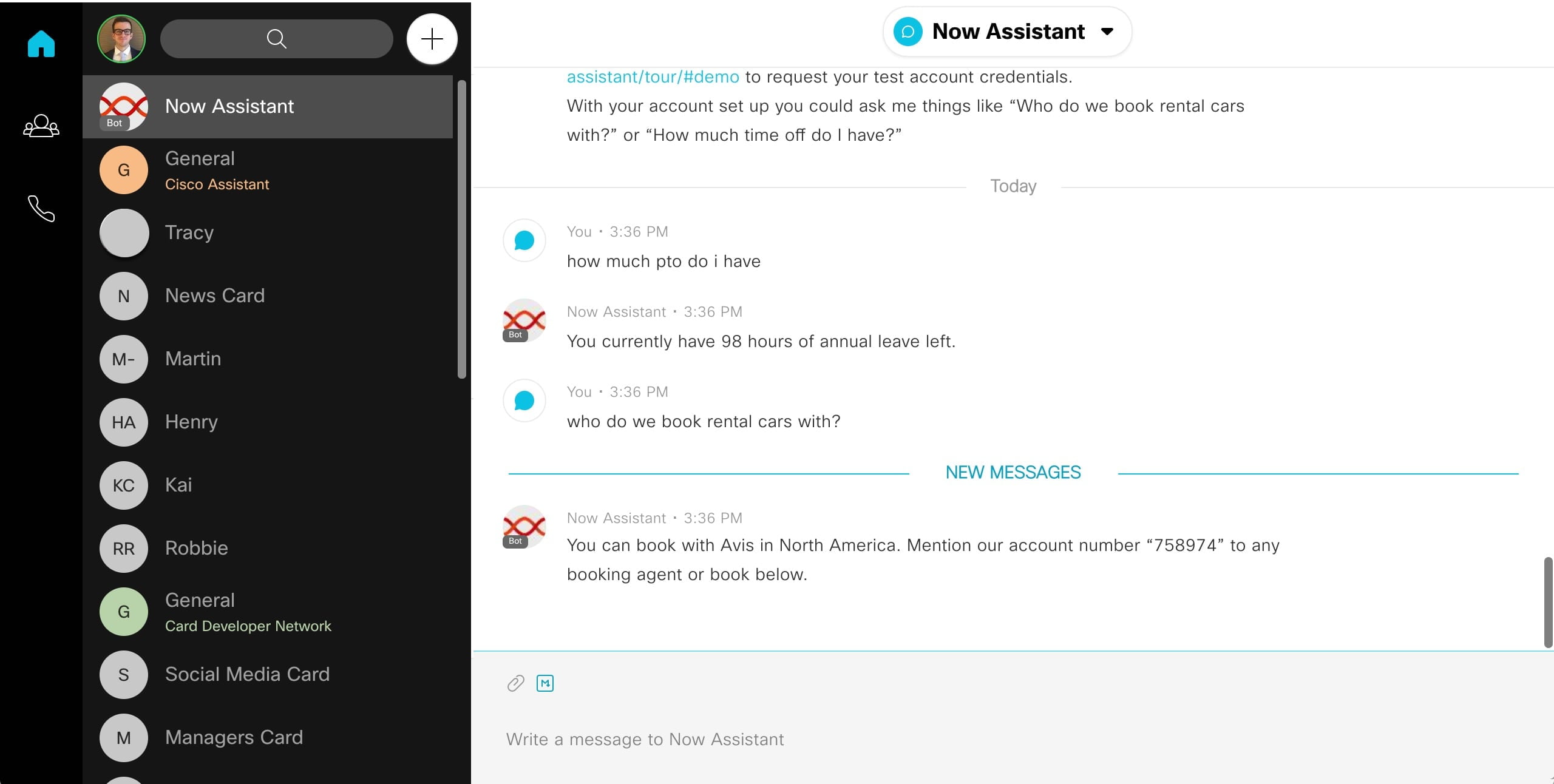 Webex Teams Conversation with Assistant bot
Ask your Digital Assistant questions about your tasks, company policies or personal details and get instant answers inside Webex Teams with the Digital Assistant chatbot.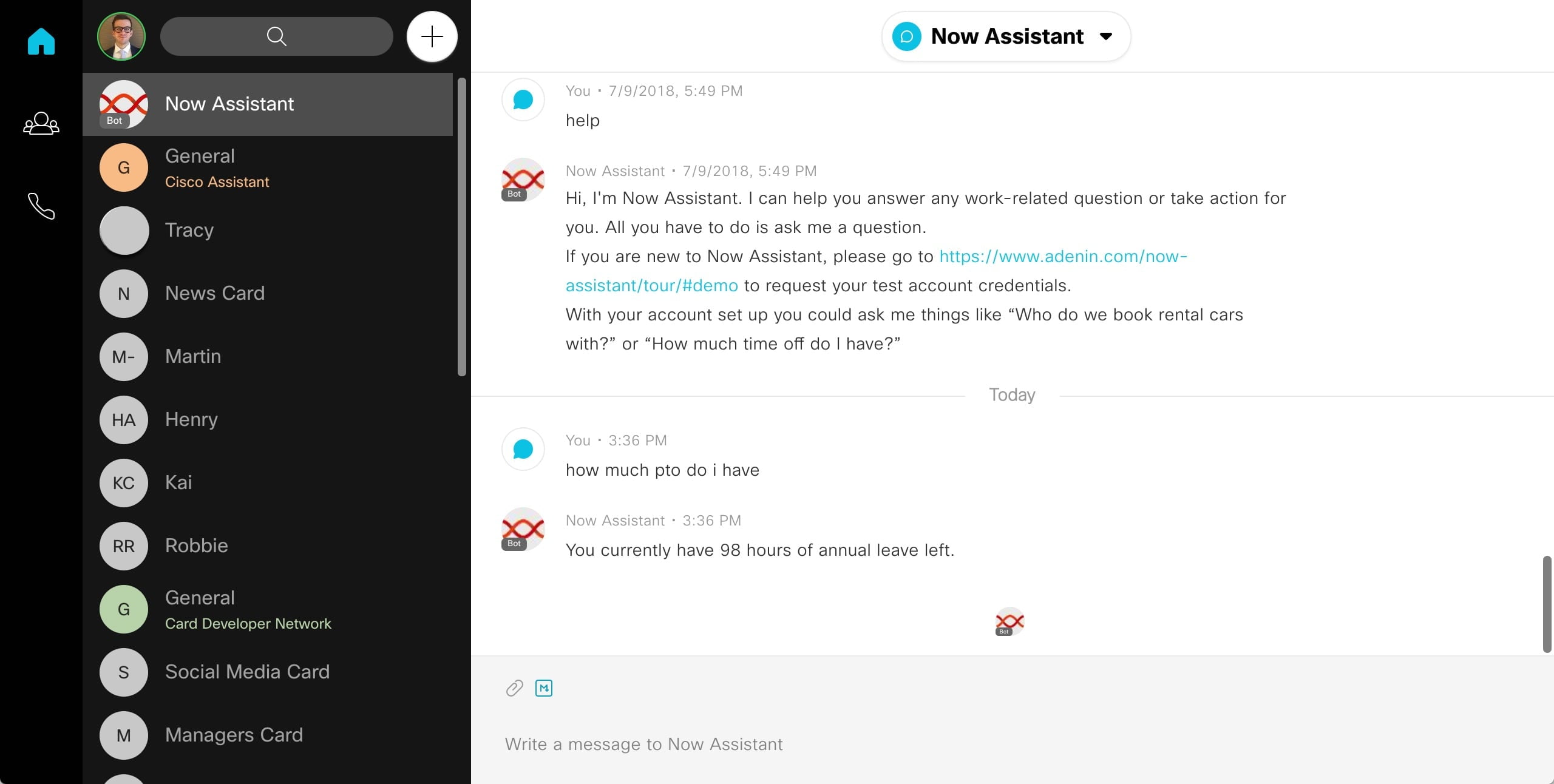 Webex Desktop
Ask your AI chatbot questions and get instant answers from within chats and meetings with the Digital Assistant Webex Teams integration.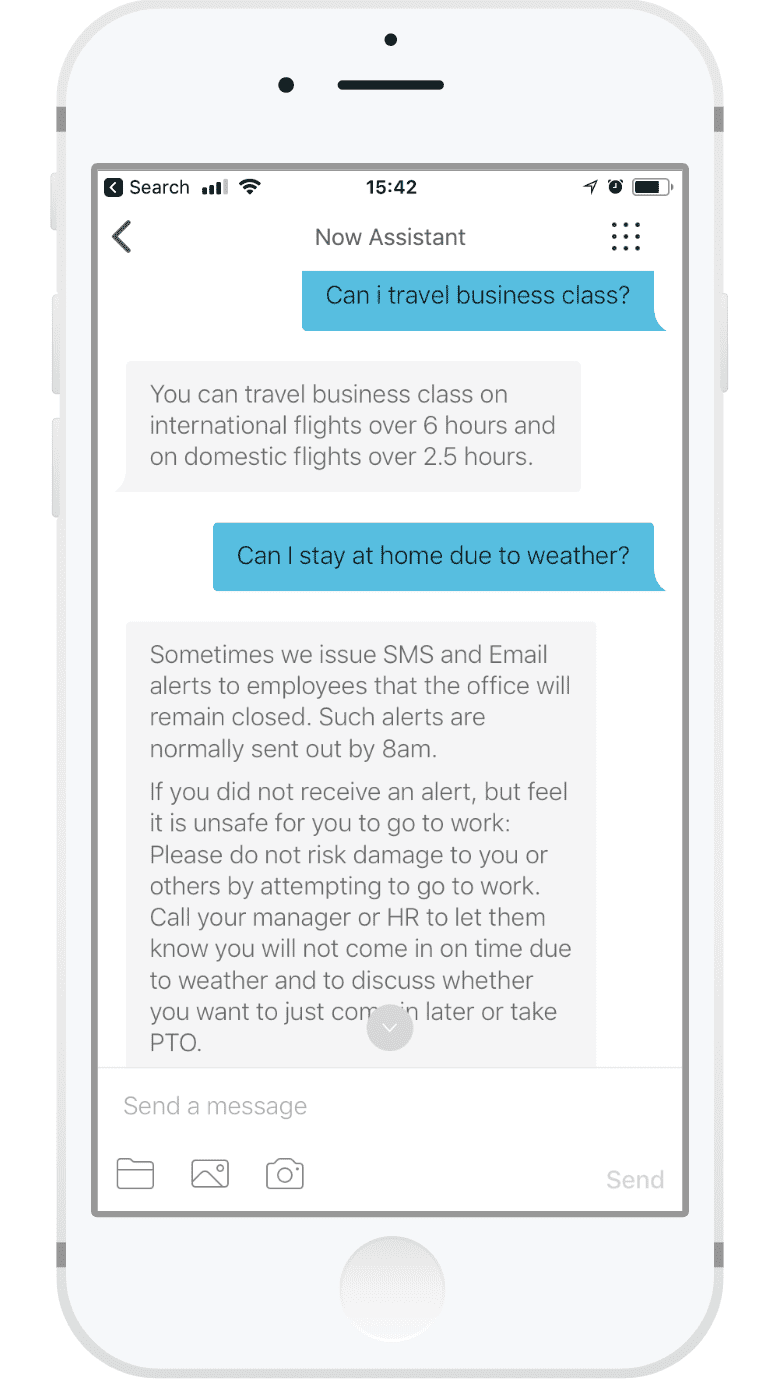 Digital Assistant bot on the smartphone
Wherever you can use Webex Teams you also have convenient access to your Digital Assistant with the Webex Teams chatbot. The Digital Assistant app for Webex Teams works on any device, including the desktop app, web interface and mobile devices.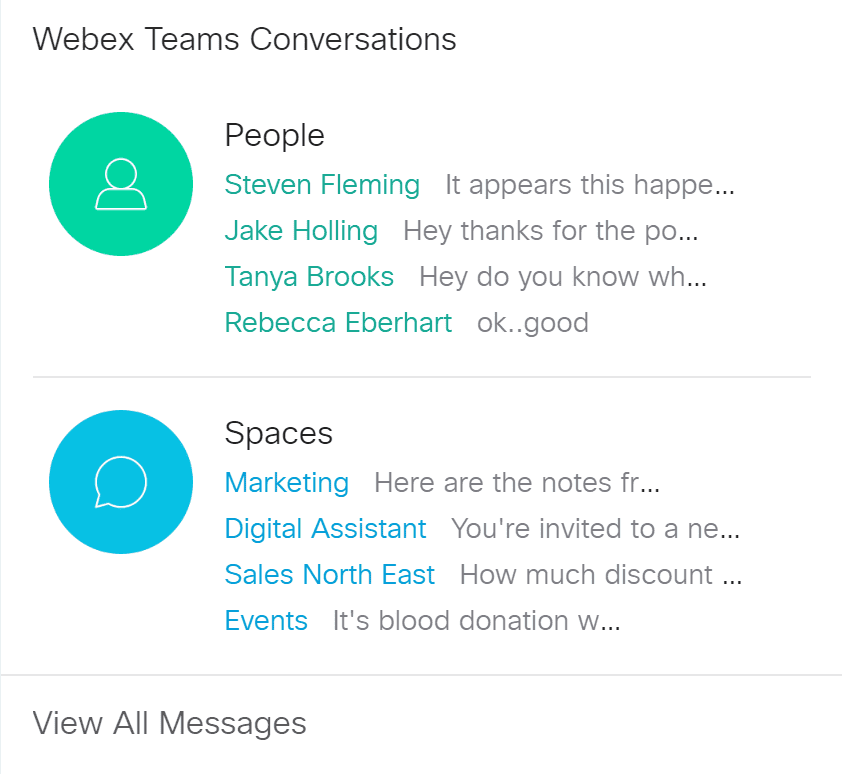 Webex Teams Conversations
Get recent conversations from Webex Teams right on your Board, so you never miss a message. You can also access important areas of Webex Teams including your Spaces with the easy-access links.