Add-In for SharePoint Framework
Digital Assistant's SPFx integration can embed Cards right alongside regular SharePoint Web Parts for a native way to extend the types of information users can consume — without having to leave SharePoint.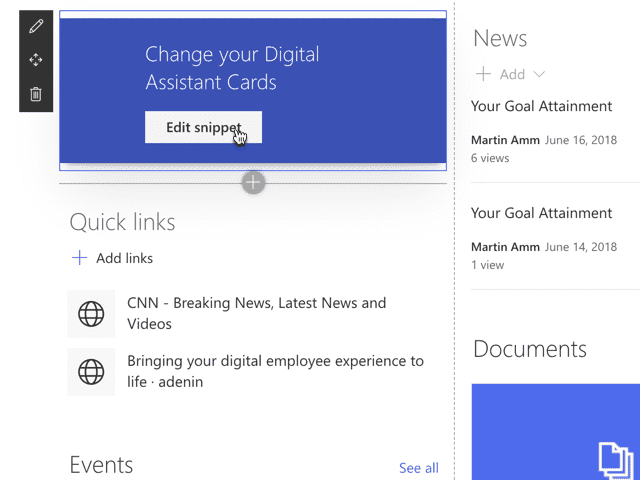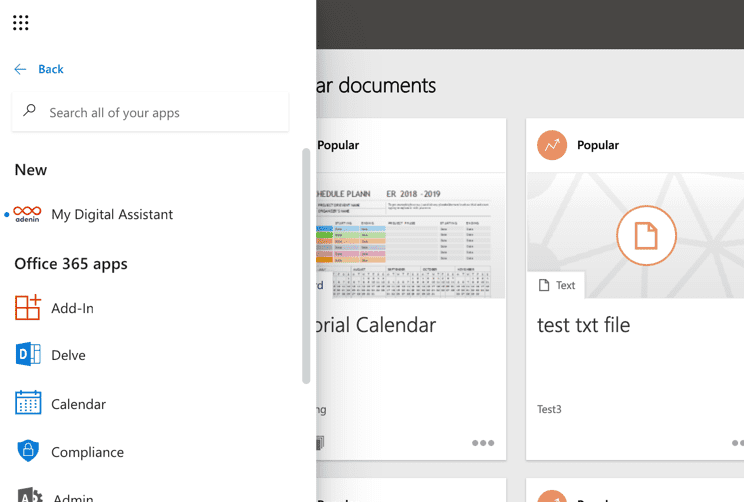 Like Microsoft Delve but with third party applications
The Graph API-based tool that shows trending and relevant content is popular with users but is limited to SharePoint and OneDrive. With Digital Assistant any application you integrate can surface relevant updates to you, just when you need them.
SharePoint Digital Assistant with conversational interface
The smart assistant chatbot can understand any question using NLP. It responds to the user using Adaptive Cards, so they can take instant action or fill out and submit forms without having to leave Microsoft Teams.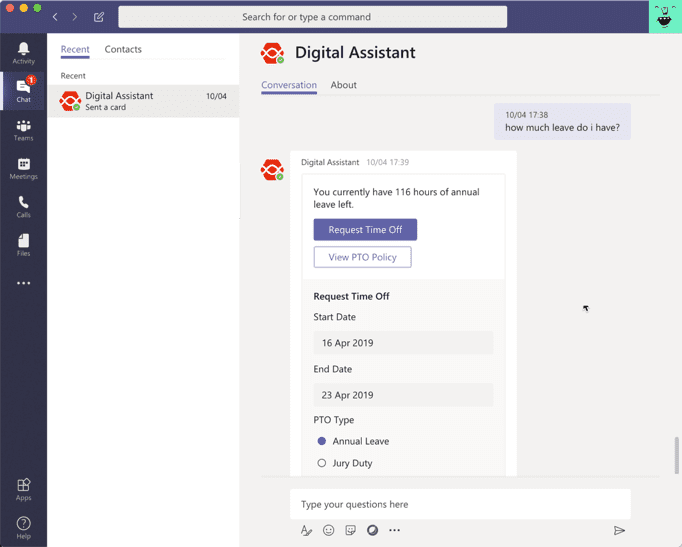 Digital Assistant Add-In for SharePoint Framework
Smart, actionable updates from any third party source
adenin AI constantly scans your data for notable events and notifies SharePoint users in real-time, making the Digital Assistant for SharePoint an integration hub — so users never have to leave SharePoint to get the latest updates.
SharePoint Digital Workplace integrations
Select from over 50 ready-to-go Connectors that you can directly pull information from into your SharePoint framework.
Adaptive Cards conversational interface
Using Natural Language Processing, Digital Assistant understands the user and gets up-to-date answers to them in the form of Adaptive Cards. These allow the user to take action or submit forms right from the Card response.
Who do we book rental cars with?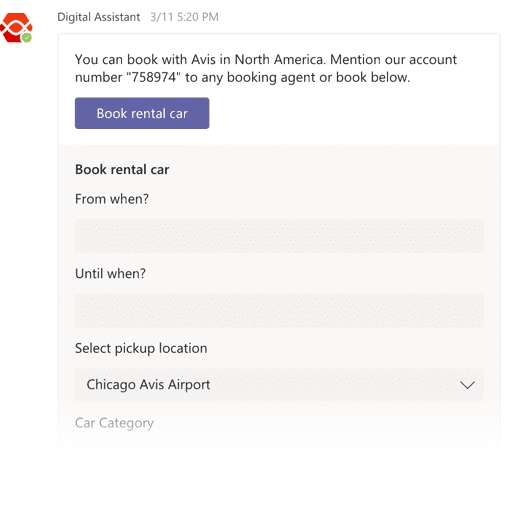 How much leave do I have left?

Multi-channel chatbots for any platform
For a modern SharePoint digital workplace experience all Cards can be deployed to smart assistants like Alexa or other chatbots like Slack.
Your workplace
Speak, type, open the browser extension or even embed it into your existing Intranet. Digital Assistant goes everywhere where users already are and is not "another" app they have to go to – giving users ultimate flexibility to work however they want.
See all supported apps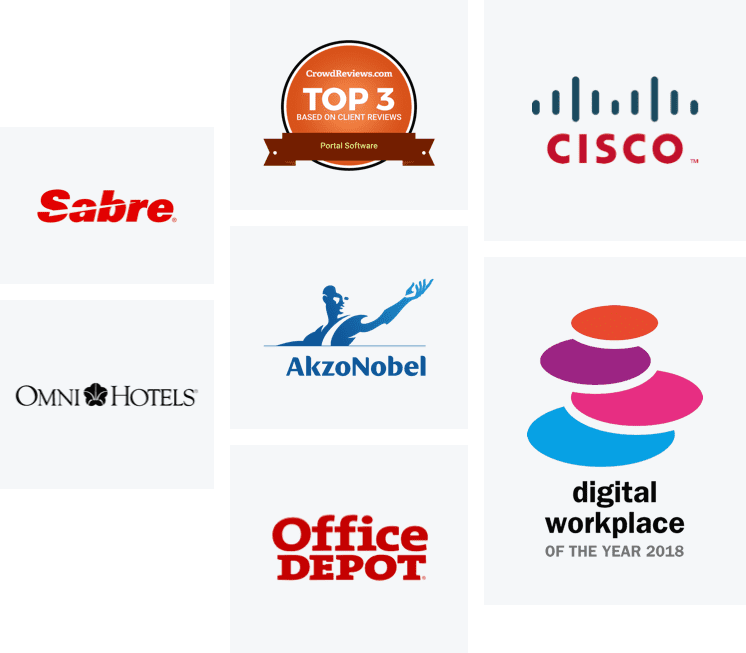 Recognized by industry and enterprises alike
Both our customers and industry experts agree that the future of work starts with Digital Assistant, creating new opportunities for organizations to get more out of the data they already have.
SharePoint users benefit from Digital Assistant
Digital Assistant has redefined how companies can create Digital Employee Experiences. With it's innovative API-first approach, customers have seen phenomenal improvements to workplace satisfaction, attrition rates and employee happiness.
Try the free Impact Calculator 
15%
increase
in work/life balance
17%
increase
in workplace satisfaction
Get started with the Digtal Assistant SharePoint Framework Extension
Create your own Digital Assistant tenant right now or request one of our product experts to answer your questions.
Ask a Question