Add-In for SharePoint Framework
Digital Assistant's SPFx integration can embed Cards right alongside regular SharePoint Web Parts for a native way to extend the types of information users can consume — without having to leave SharePoint.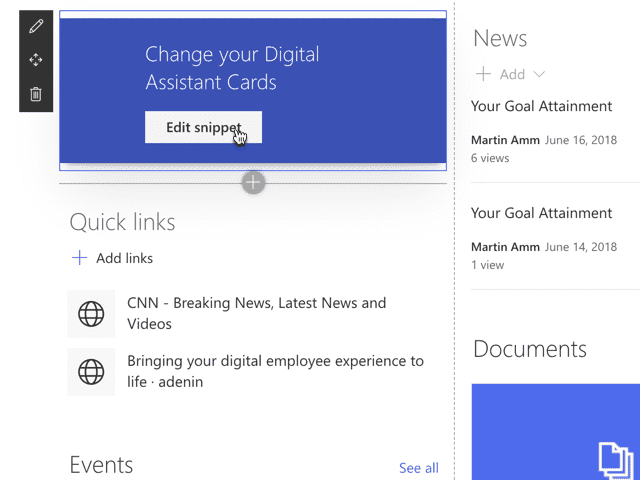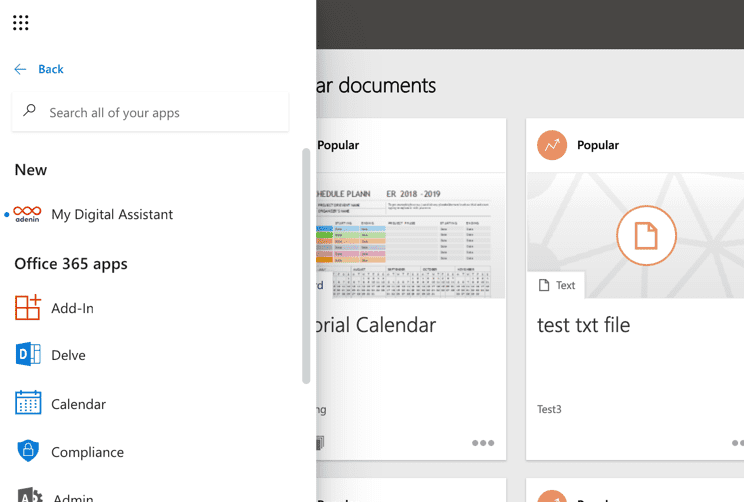 Like Microsoft Delve but with third party applications
The Graph API-based tool that shows trending and relevant content is popular with users but is limited to SharePoint and OneDrive. With Digital Assistant any application you integrate can surface relevant updates to you, just when you need them.
SharePoint Digital Assistant with conversational interface
The smart assistant chatbot can understand any question using NLP. It responds to the user using Adaptive Cards, so they can take instant action or fill out and submit forms without having to leave Microsoft Teams.