Card Designer - Overview
Open the Designer
The Card Designer can be opened with .card files that are part of any Card component under Spaces → Global → Components.
Find the .card file, and click the "Designer" link to the right.

This will load the file in the Card Designer, as shown below.
The Card Designer
Along the top you'll notice the Save button and then the Designer's tabs. These are as follows: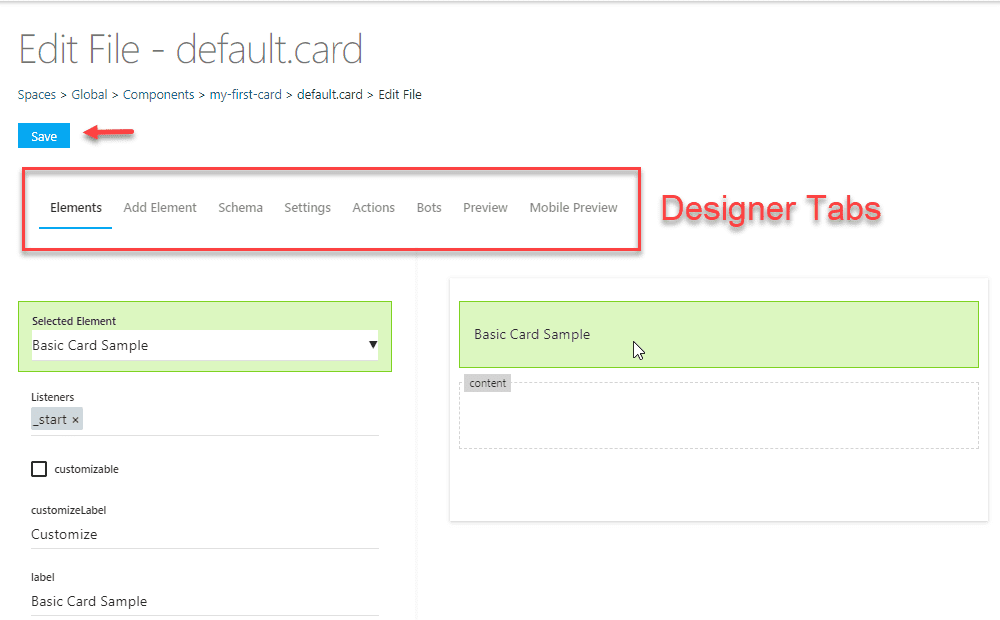 Click on 'Next' below to go through all the Elements tab.