About the new Feedback system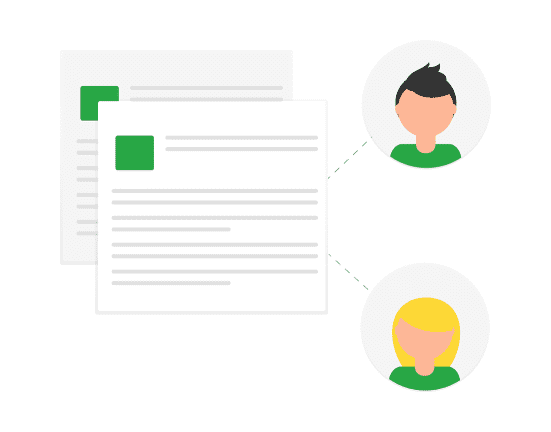 Our previous commenting system simply allowed you to inform us of negative comments, but beyond that it didn't allow you (or us) to track, assign and resolve issues raised by customers.
However since our documentation is already being open sourced on GitHub, we thought it would be great to also leverage GitHub's fantastic issue tracking platform through their API.
Our new feedback system now allows you to create GitHub issues directly from the bottom of an article. You can report an issue, bad code samples, confusing explanations, missing examples, or even where your Digital Assistant installation shows bugs or differs from the documentation.

Whatever it is: Just scroll to the bottom and enter your feedback.
You can also see whether there are already open or resolved issues and comment on them to indicate whether you also have a similar problem and explore how others have solved their issues.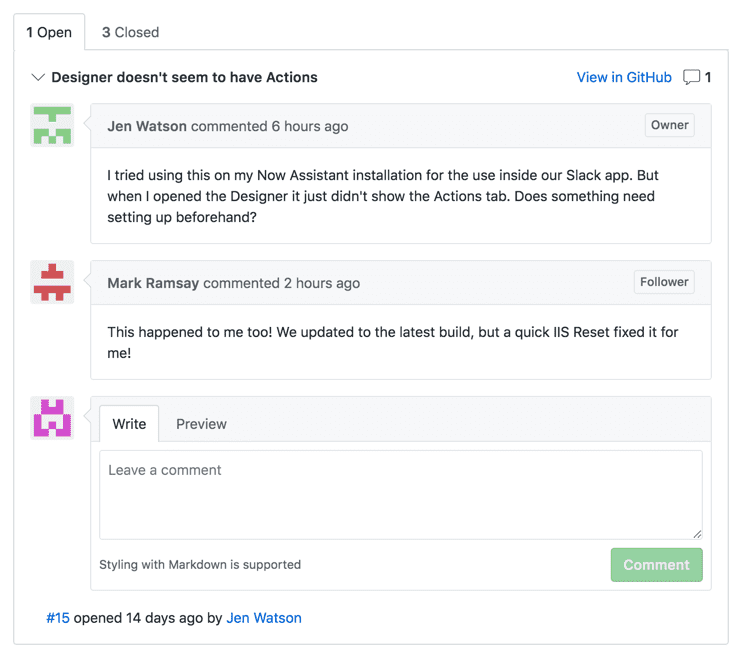 And for our Helpdesk live got a lot easier, too! All GitHub issues are Helpdesk tickets and will be responded to like any other ticket would, except it's free for you.
Why do you need my GitHub login?
GitHub is most developers' favourite code repository platform. Our commenting system is a GitHub app. It is storing comments users submit on GitHub, thus requiring users to be authenticated. This happens in strict compliance with our and GitHub's privacy policy. (In short, we don't collect any personal information for any purposes other than to show your comment.)
Upon submitting your first comment you are asked to login into GitHub to authorize our commenting system app. You can revoke this authorization at anytime.
Any questions?
Just go ahead and submit an issue below. Even if it's just for fun – don't be an Internet stranger. :-)