How to: Add Now Assistant on your smartphone
You can access Now Assistant on your smartphone by adding it to your Home screen. To begin, open the browser application on your mobile device and navigate to the website which hosts Now Assistant for your company. For this example we're going to navigate to 'mps.adenin.com'.
On Android
You can add Now Assistant on your Android device's Home screen by following these steps:
1. Click on the browser controls button
In the top right corner you should see a button which looks like this:

2. Select 'Add to Home screen'
In the list of options you should be able to see an option to add Now Assistant to the Home screen: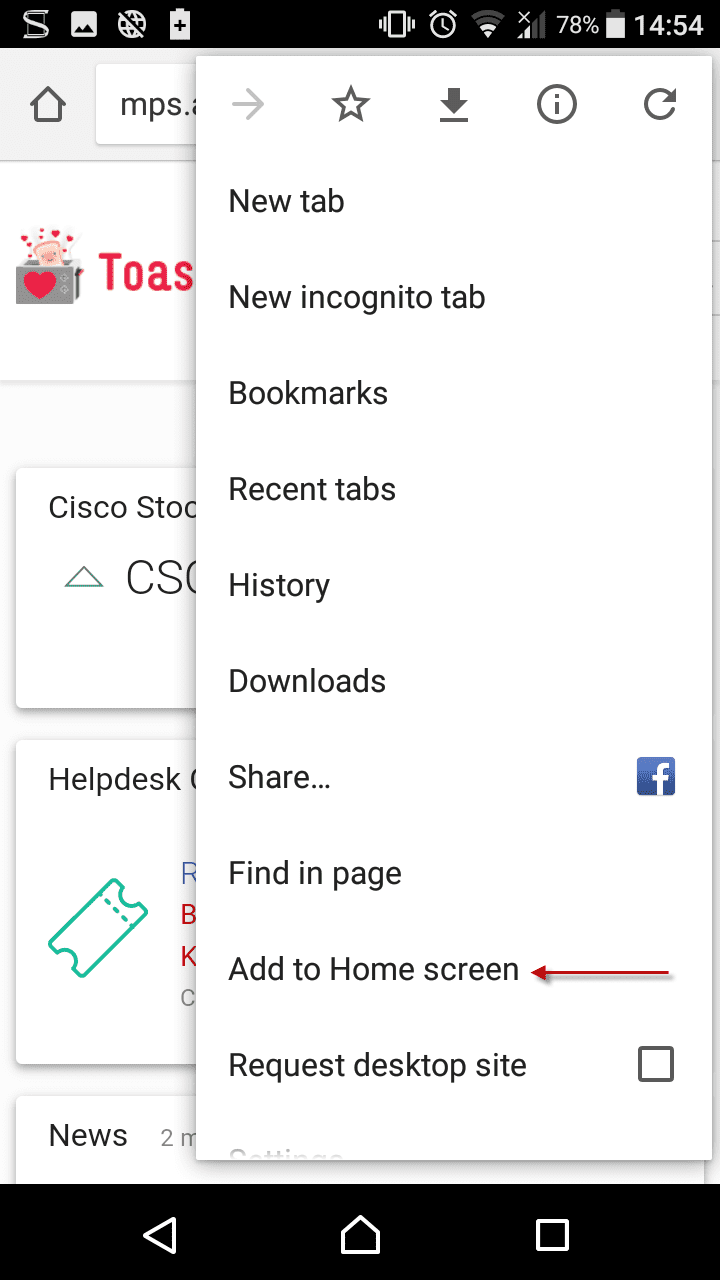 3. Enter the name for the shortcut
In the next window you can enter a custom name for the application, or you can simply leave the default name: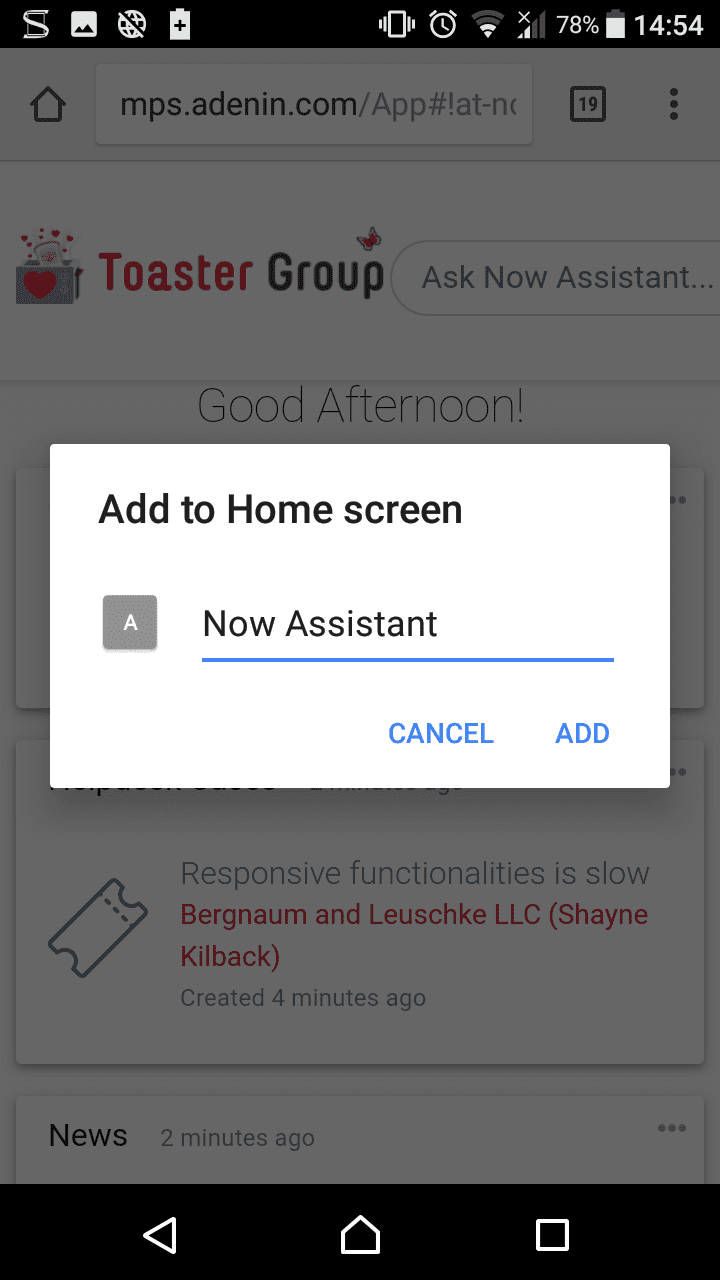 Shortcut to Now Assistant should now be visible on your Android's Home screen: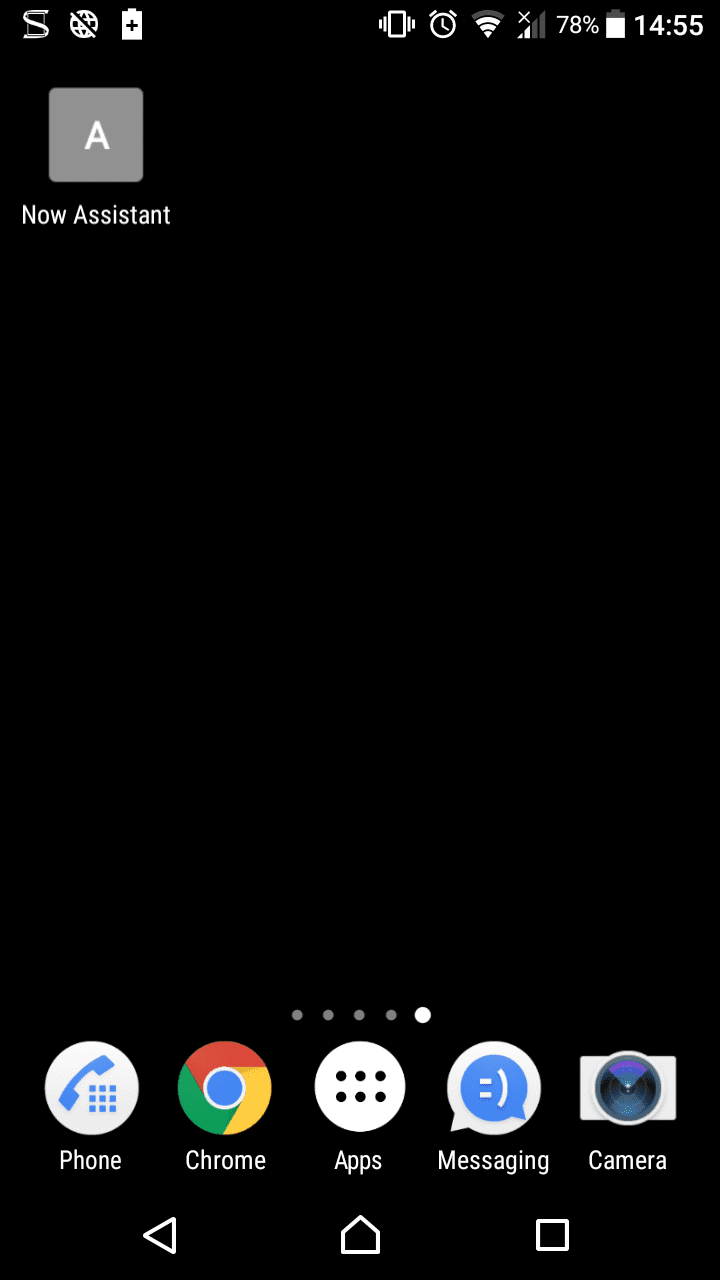 On iOS
You can also add Now Assistant on your iPhone's Home screen.
1. Click on the options button
On the bottom of the screen you should see a button that looks like a box with an arrow:

2. Click on 'Add to Home screen'
In the popup window select 'Add to Home screen' (you might need to scroll right to see this option):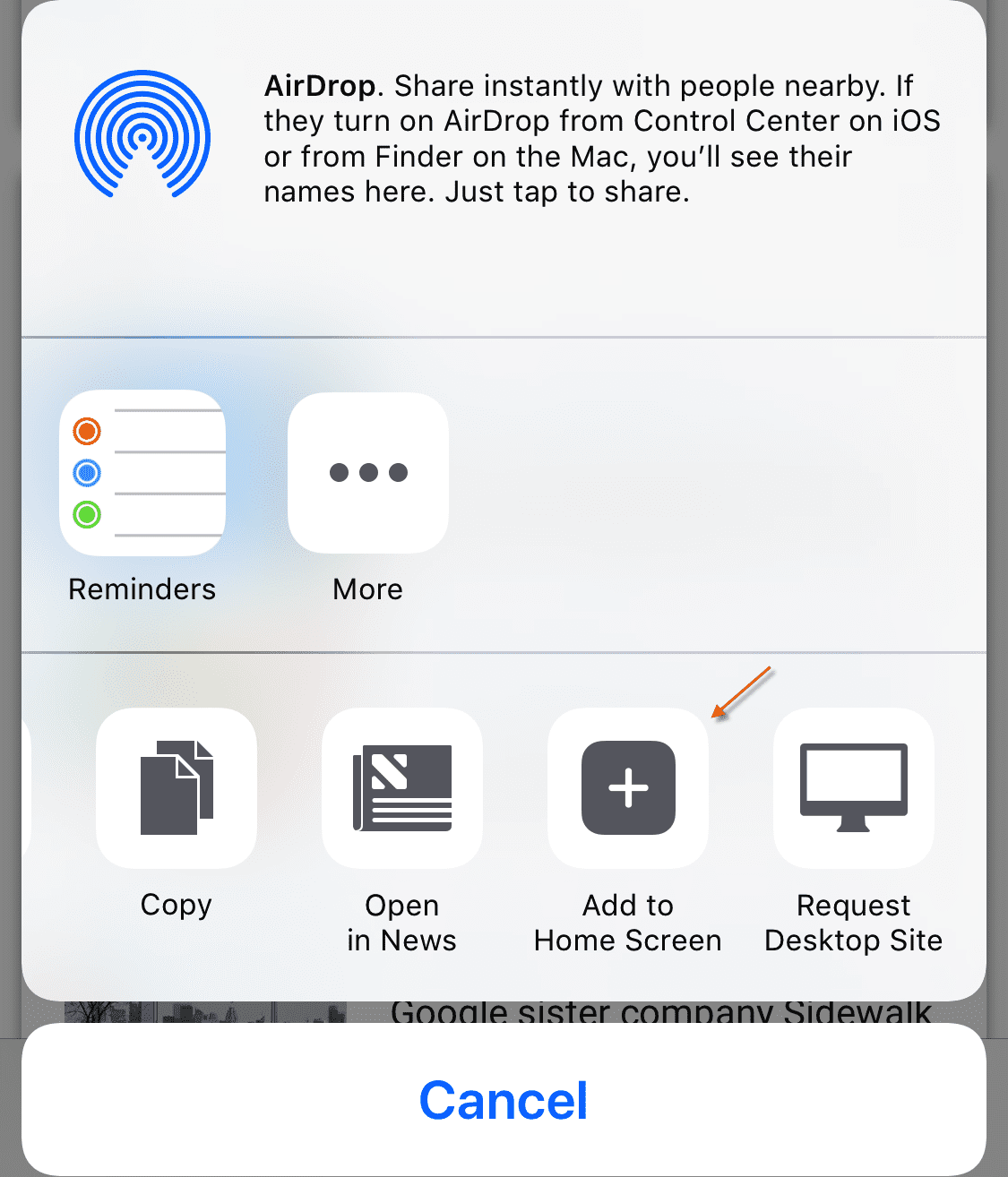 3. Enter the name for the shortcut
Here you can enter a custom name for the shortcut, or use the default name: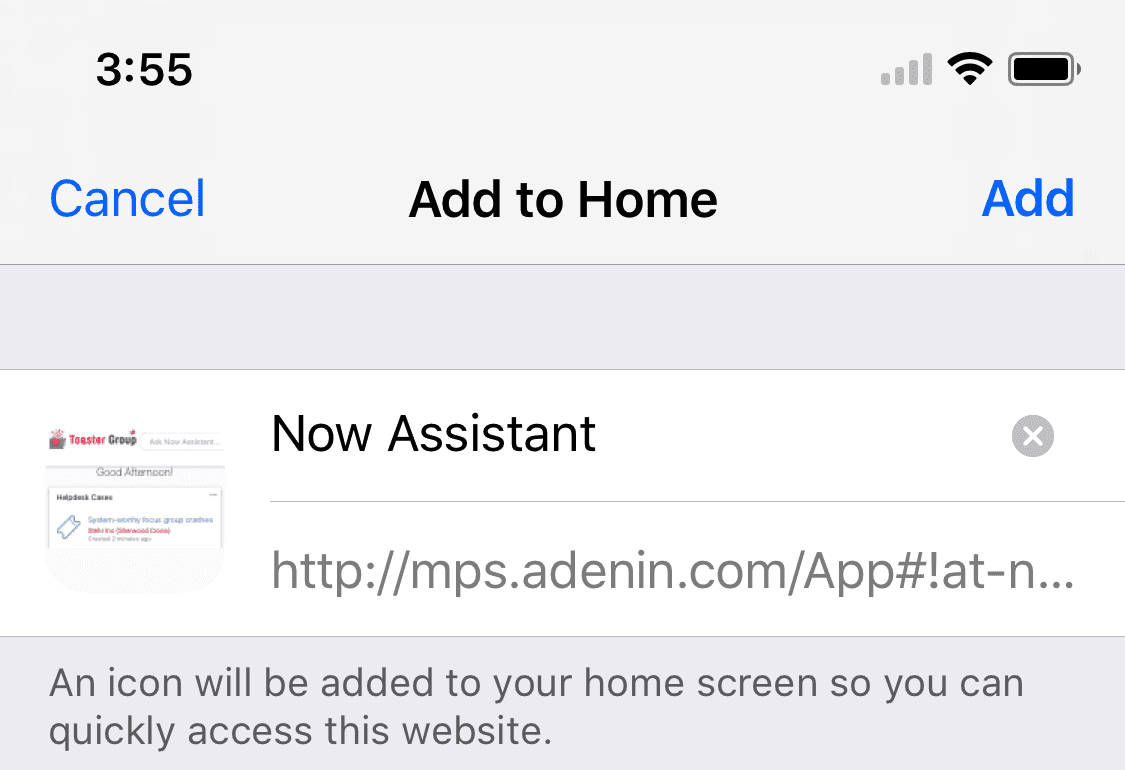 Shortcut to Now Assistant should now be visible on your iPhone's Home screen: