Intranet Search and Content Discovery
Create an enterprise-grade taxonomy across your entire data structure and search structured and unstructured data from inside or outside the Intranet with our context-sensitive Search.
---
Enterprise Search
An enterprise-wide search is the hearbeat of your organization. It should be a fast, deep and ubiquitous resource that employees use as a first and last port of call.
The strength of IntelliEnterprise's search engine lies in its inclusion of both structured and unstructured data. You can search through databases and documents, which are usually relatively easy to access. Meanwhile with IntelliEnterprise you are also able to search through unstructured information, which can account for as much as 80% of your usable business information. That means every comment, post, discussion, attachment and metadata is made visible to the search engine.
People love Google, because Google is not just accurate but its near instantenous. And so is the intranet search in IntelliEnterprise!
The system constantly maintains an index catalogue that is automatically mainteined as information enters or leaves the intranet. It also checks each result against user permissions to make sure that in the hurry nothing that a user isn't supposed to find, can be found.
Features in spotlight
Intranet Search
Search in the full text of Word documents, Excel sheets, PowerPoint presentations, Acrobat PDF files, text files and HTML documents, employee information and data from any Application.
View live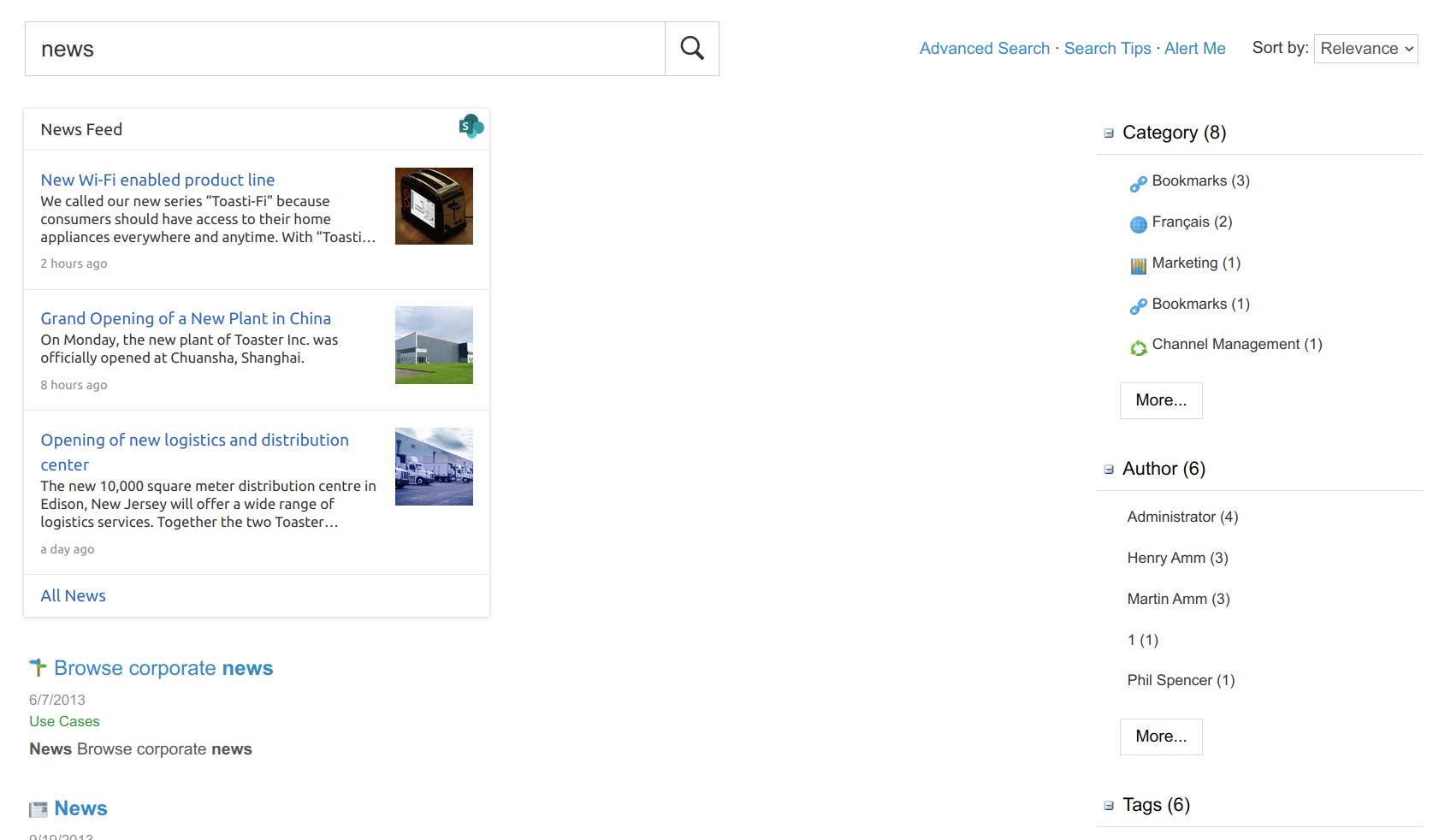 Filtering
Right beside the search results IntelliEnterprise shows related tags, people and communities, allowing users to refine the search and more easily understand the context of the results.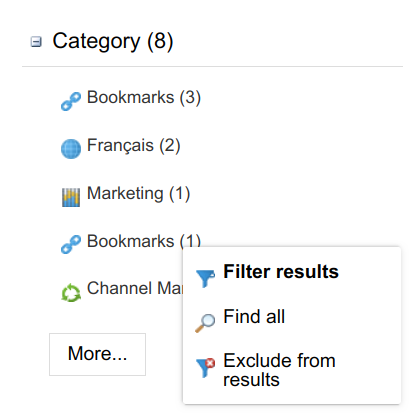 Search Alerts
Users can create email alerts for specific search terms. Anytime a user's specific term appears in the search results or changes, the user receives an automated email with the new search results.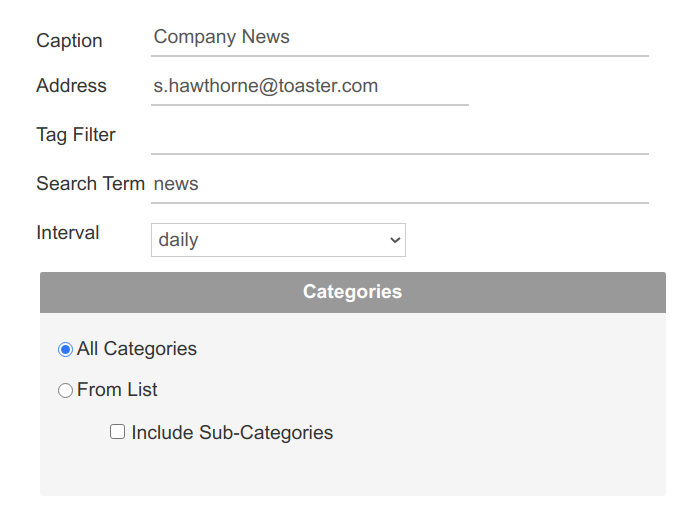 Advanced Search
Power users can take advantage of advanced features like boolean search terms and fuzzy search.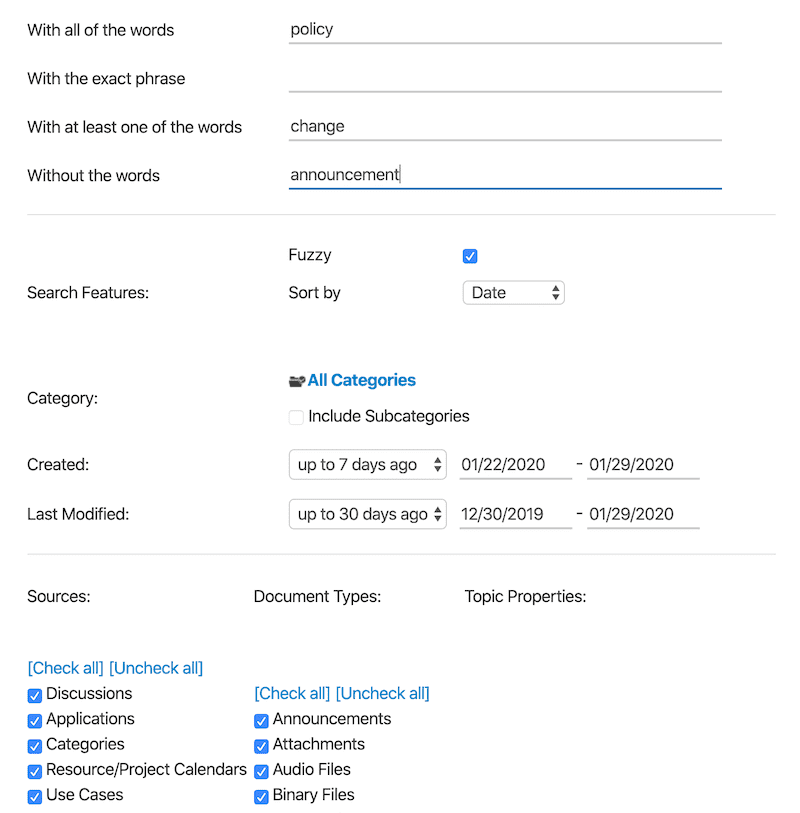 Secure Enterprise Search
Search results are filtered based on the employee's permission level.
External sources (Federated Search)
Almost any relational database can be integrated into IntelliEnterprise's search as an external information asset. Details of any data set will be shown in the search results.
Built-in Search Analytics
Great results come from great content. To help with identifying potentially missing areas, search analytics prepares reports on unsucessfull, failed and total searches.
---
Context
Make information informative—with tools that increase the visibility of related information, thus adding relevance through creating a knowledge web throughout the intranet.
Intranets are only as successful as their ability to locate the information they contain. Getting users to the right information in a simple way is the crucial challenge for any state of the art intranet. Our response is context.
Context shows you who and why someone created a file, if there are any other relevant files you might want to look at, if and why a file was updated and who is responsible for it, etc. Finding the right information and content will get much harder if information is not presented in context. Because users don't always know how to ask for the information they are really looking for. Information that is available in context to other information helps employees to find the information they are looking for, and have it in context to increase the relevancy.
IntelliEnterprise lets you add context to everything; customer records, word documents, notes, categories, pages, databases, dashboards, blog posts, ideas – well, just everything. You can create a whole new dimension of meaningful connections within your intranet.
Less shuffling, less searching
Our comprehensive context approach allows users to work faster and smarter across your organization. Routine processes are automated while redundant steps can be removed; in turn processing time will be increased notably. All this while our 100% document security and compliance support remains untouched.
Features in spotlight
I Want To
I Want To uses task-based navigation to help users get specific tasks done quickly. They simply type in what they want to do and all the task-related information, along with instructions, policies, links, contacts and applications are brought up.
Task-based navigation allows users to find information not based on hierarchy, which may be long-winded, but instead relevant information finds the user by communicating the task with the intranet.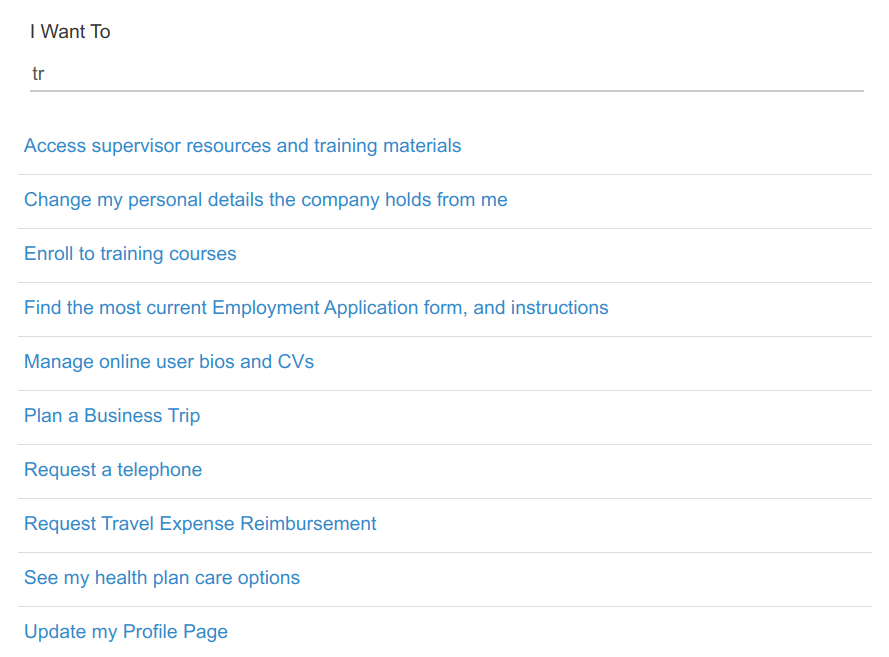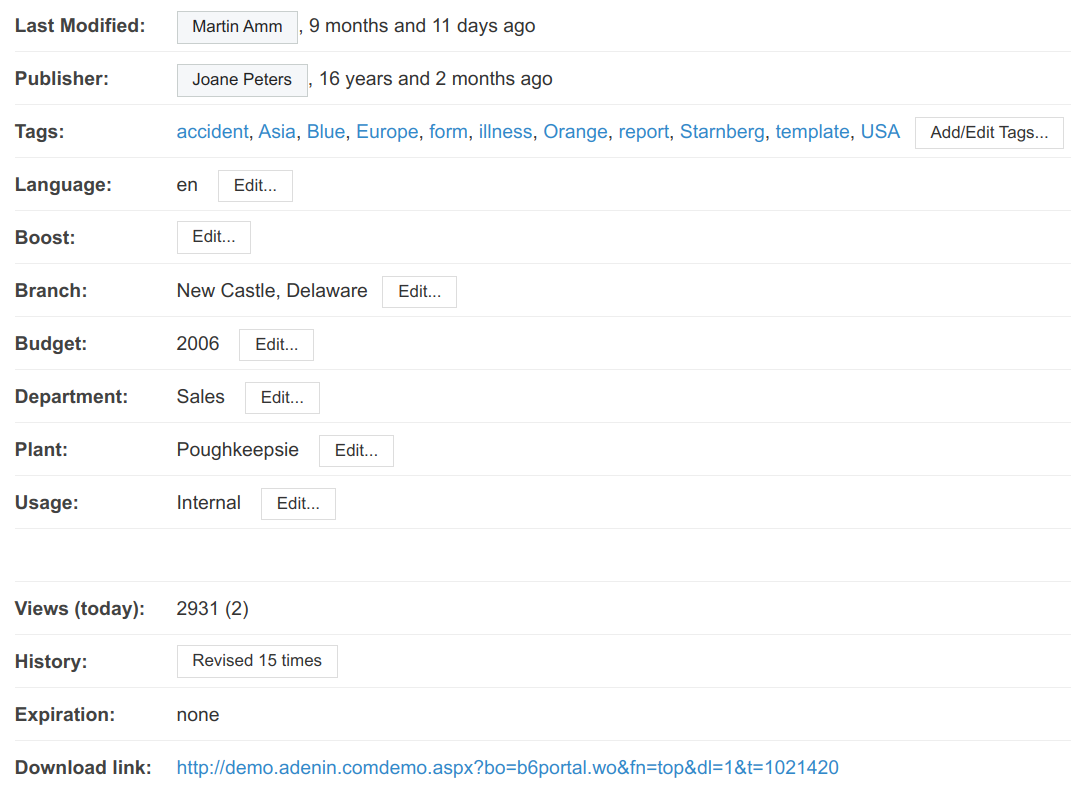 Metadata
In IntelliEnterprise you can build your taxonomy based on tags, tasks, time and location. It is incredibly versatile and allows you to create custom metadata categories for things like customer numbers, years, profit centers, or anything that makes finding information easier in your business.
Context Link
In the past only HTML files allowed linking to other information. But most information is published as files or resides in applications and databases. For these information types, linking to related information was not possible. In IntelliEnterprise however content can be joined together via new bidirectional links; that means if you link from one topic to another, a return link will automatically be created.
This helps create meaningful relationships between every kind of information and puts content into context to other information.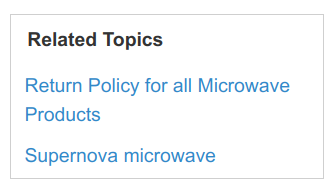 Category Contact
It is possible to assign a user contact to each category. This user is the "content owner" and the primary contact for all inquiries and feedback related to the content. A portlet shows the content owner on each page or selected pages, helping users to quickly identify and contact the right person.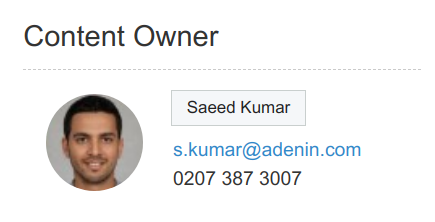 Tag Cloud
Tags represent topics related to the current content. Tags usually appear as single words listed alphabetically. Tags that are used more frequently appear larger than the less frequently used ones.