Intranet Platform for Enterprises
Extensive infrastructure to ensure a successful and secure enterprise-wide operation
As an out-of the-box intranet system, IntelliEnterprise includes authentication, security settings, permissions management, scalability, integrations to backend systems and proven portal technologies, like personalization and multilingual interfaces that any sophisticated intranet needs in place.
---
Personalization
Contextual tailoring of information creates a dynamically personalized Intranet system experience
Features in spotlight
My Home
My Home is the user's personal home page where they can access all of the personalized information, applications and services. For example this could show due workflow tasks, personal bookmarks, upcoming appointments and emails from Outlook.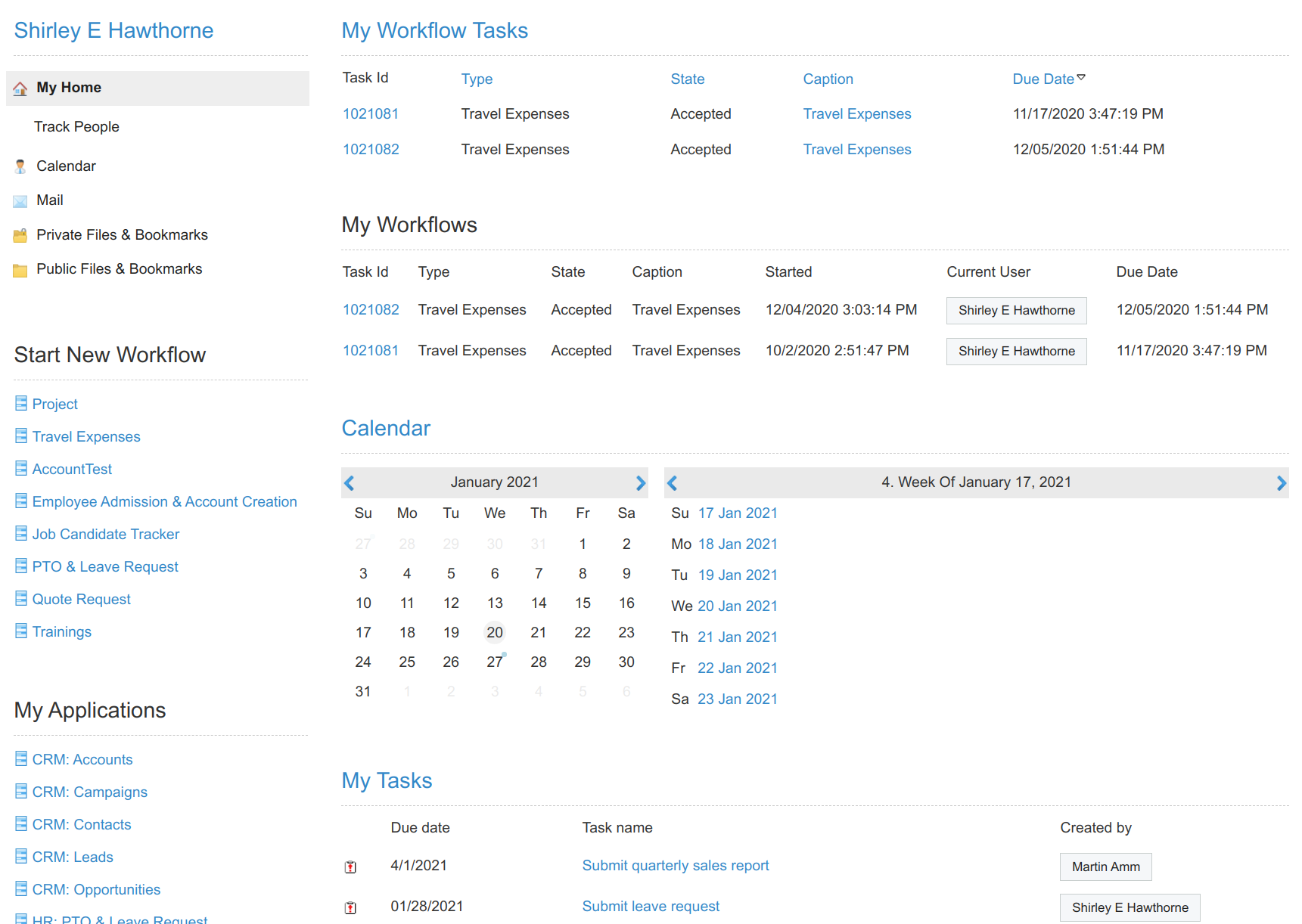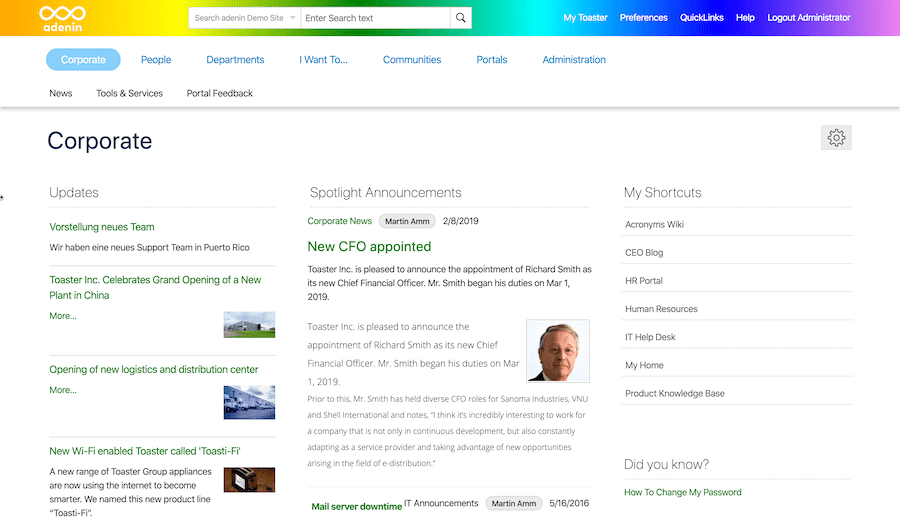 Custom themes
Choose from a range of pre-built themes that change the look and feel of the intranet.
With the Style Manager or knowledge of CSS customers can fully customize the look and feel of their intranet. Many portlet layouts can be customized with XSL templates.
Implicit personalization
Users receive a role and permissions when they join the Intranet. They have access to specific parts of the enterprise portal based on their roles and permissions.
My Workbench
Includes a user's personal calendar, favorites, tasks, mail, activities, workflow tasks, pending read receipts, etc.
Bookmarklet
A button on the browser toolbar to collect and archive information found while browsing.
Intranet Platform
Integrations make the difference between a static website and rich, contextual Intranet platform.
Features in spotlight
Active Directory & LDAP Integration
Options include support of Single Sign On (SSO) based on Windows Authentication and automatic synchronization of User and Group Information with Active Directory Servers or LDAP Servers.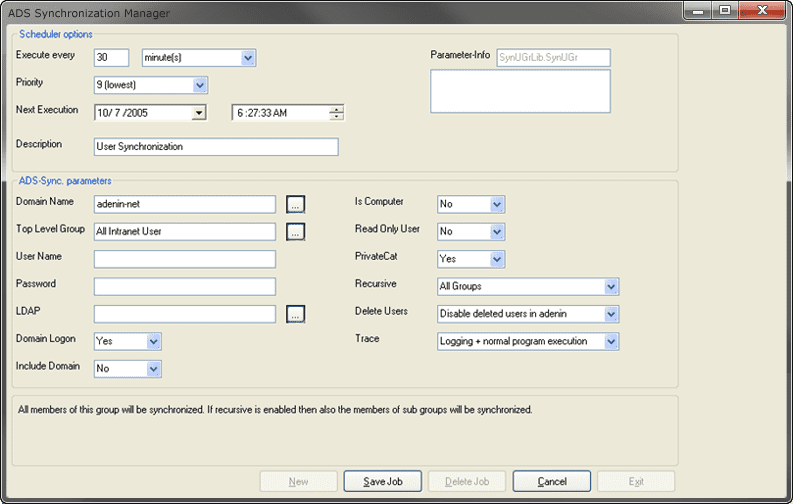 Federated Authentication
IntelliEnterprise offers federated authentication, either through consuming external STS (Secure Token Service) like ADFS, or by acting as it's own STS.
Thus IntelliEnterprise can be used as the authentication server for any other service that supports SAML Single-Sign On (SSO).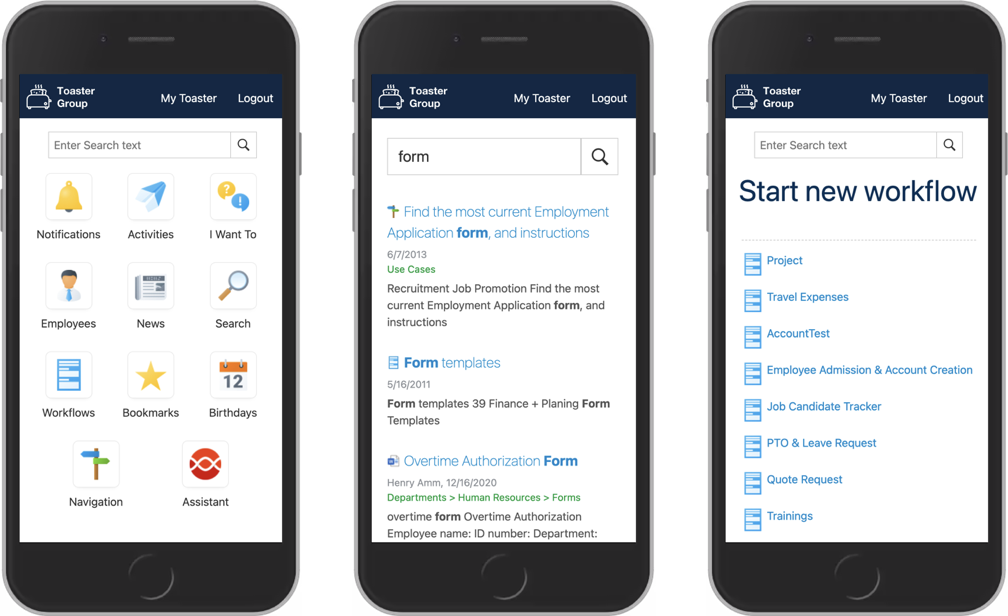 Mobile Layouts
When a user opens the Intranet from his smartphone, IntelliEnterprise will automatically rearrange Portlets into a single or multi-column layout. You can select a different layout per user agent, which allows you to show a single column layout for all smartphones and a double-column one on tablet devices.
Mobile intranet users can be directed to a specific landing page where they have easy access to portlets and links that are typically accessed while on the go.
IFrames
Display external web site, document or multimedia within the company's web page.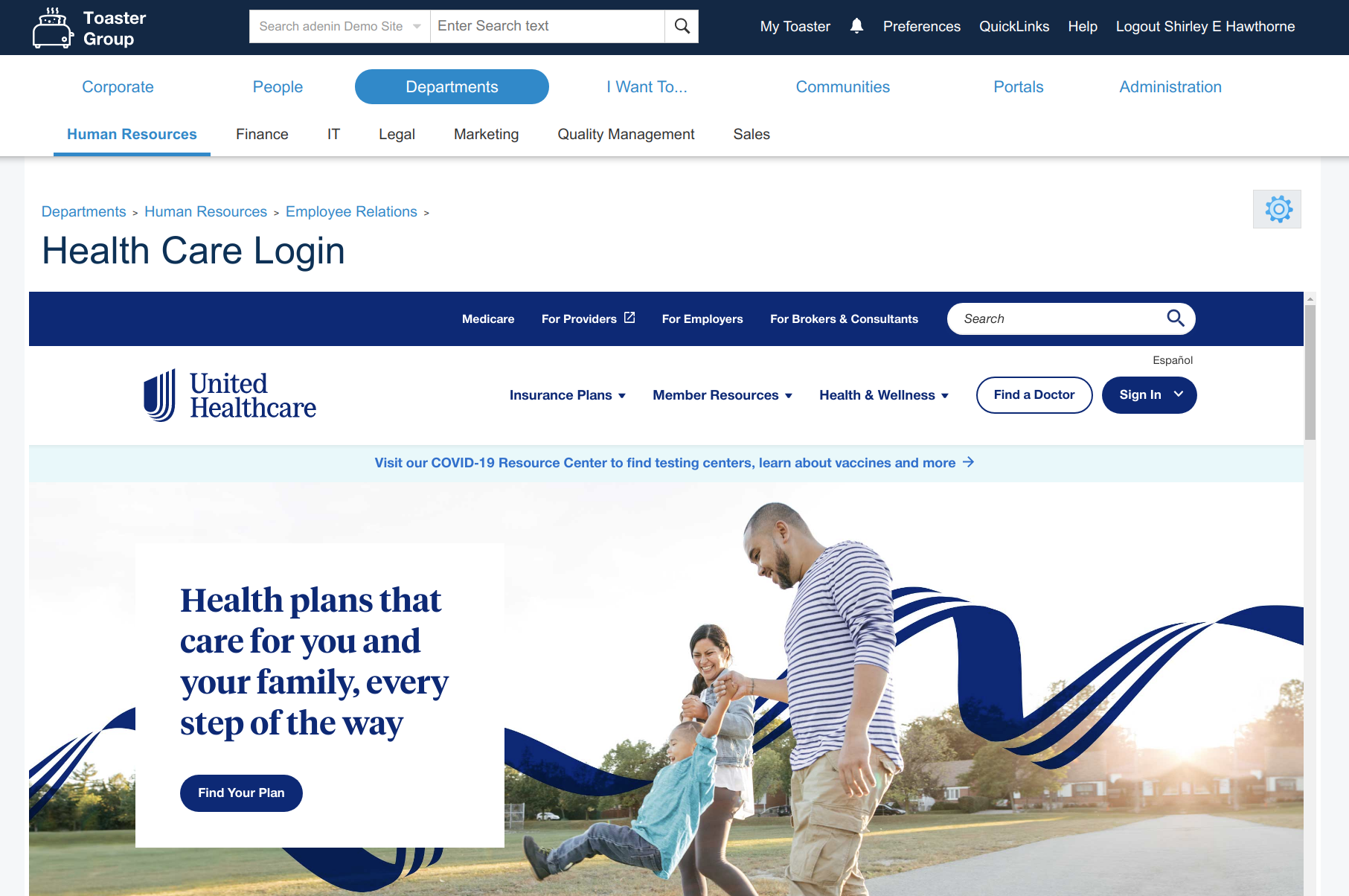 Link Checker
Checks manually published Links/Bookmarks (e.g. references to Knowledge Base articles) for updates.
Web Spider
Automatically checks competitor, supplier and other web sites for updates.
Weblog API
A weblog API allows users to directly publish content from Microsoft Word or any other desktop blog publishing software. Not only that writing a blog post in Word is way faster and more intuitive than within a webbrowser. With the Weblog API image handling is improved as all content will be uploaded automatically.
RSS Feeds
Imports selected, relevant and updated external news feeds into any portal page. It uses AJAX to load the RSS data in real time.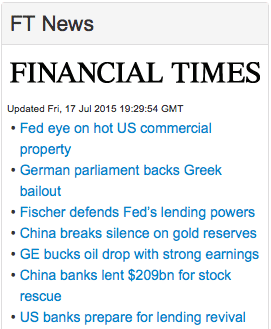 Embed Javascript
Embed Javascript code that you would like to be embedded into the site. Many services like YouTube, SlideShare or Twitter offer Embed code snippets.
Intranet System
Everything to keep the Intranet system secure and scalable
Features in spotlight
Role-based security
Fine-grained role-based security controls the access permissions for all objects including categories, documents, portlets, applications, etc. Extensible security model allows for delegating partial administration rights to site administrators.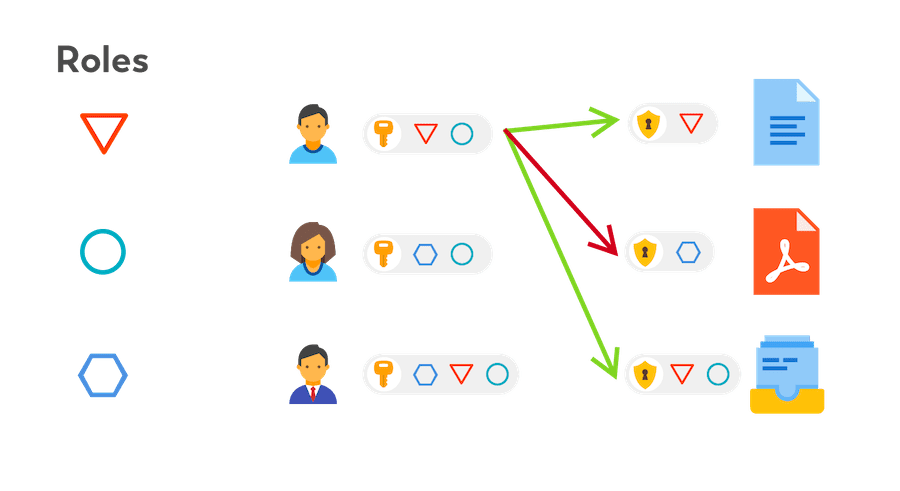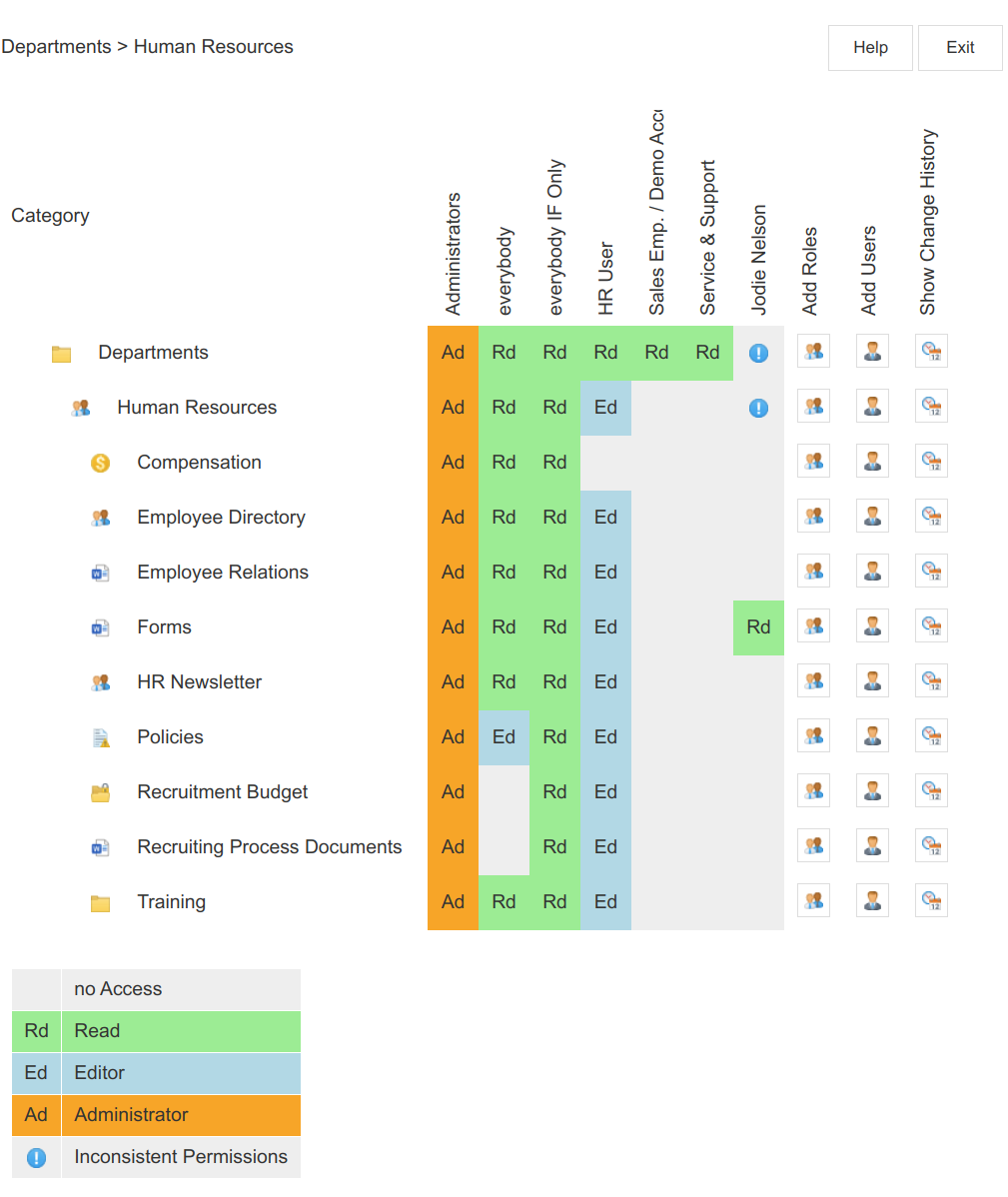 Graphical Permissions Manager
The Permissions Manager allows administrators to quickly see and edit a categories' permission structure. It shows the site map as well as the roles and users that have access to the category in a grid view and color codes their respective level of access. Permissions can be changed and applied to an entire user role with one click. The Permissions Manager would also display a warning symbol where permissions are in conflict, making it easy to resolve any issues.
Multilingual User Interface
IntelliEnterprise is available in the following languages: Chinese, Dutch, English, French, German, Polish, Portuguese, Russian and Spanish. Additional languages can be implemented upon request.
Portals
Portals are sets of predefined pages of content and applications that provide shared information and collaboration tools for a project team, a department, a branch office, or the whole company. Administrators or Business Experts build these Portals simply by selecting the appropriate Portlets from the extensive Portlet Library.
Portlets
Portlets are the containers in which any IntelliEnterprise function is displayed. They can be freely arranged between columns with drag-and-drop. Columns can be created and changed as needed.
Job Scheduler
This is a Windows System Service that runs in the background and automates recurring and resource-intensive processes. You can scale out the job server(s) to dedicated servers.
Usage Statistics
Automate some of the processes involved in keeping your intranet up-to-date, and ensuring that content stays fresh. View statistics for visited topics and categories, as well as sessions and page views for a specified timeframe. With Lifecycle Management, you can have old content removed and archived automatically. Or create a task to review content once it reaches a certain date.
Scalability
The IntelliEnterprise Advanced Edition supports Web Farms, Clustering and Network Load Balancing (NLB). As traffic grows, you can add more servers to the cluster. NLB provides high availability time by automatically detecting the failure of a server and repartitioning client traffic to the remaining servers within ten seconds while providing continuous service.