Intranet Platform for Enterprises
Extensive infrastructure to ensure a successful and secure enterprise-wide operation
As an out-of the-box intranet system, IntelliEnterprise includes authentication, security settings, permissions management, scalability, integrations to backend systems and proven portal technologies, like personalization and multilingual interfaces that any sophisticated intranet needs in place.
---
Personalization
Contextual tailoring of information creates a dynamically personalized Intranet system experience
Features in spotlight
My Home
My Home is the user's personal home page where they can access all of the personalized information, applications and services. For example this could show due workflow tasks, personal bookmarks, upcoming appointments and emails from Outlook.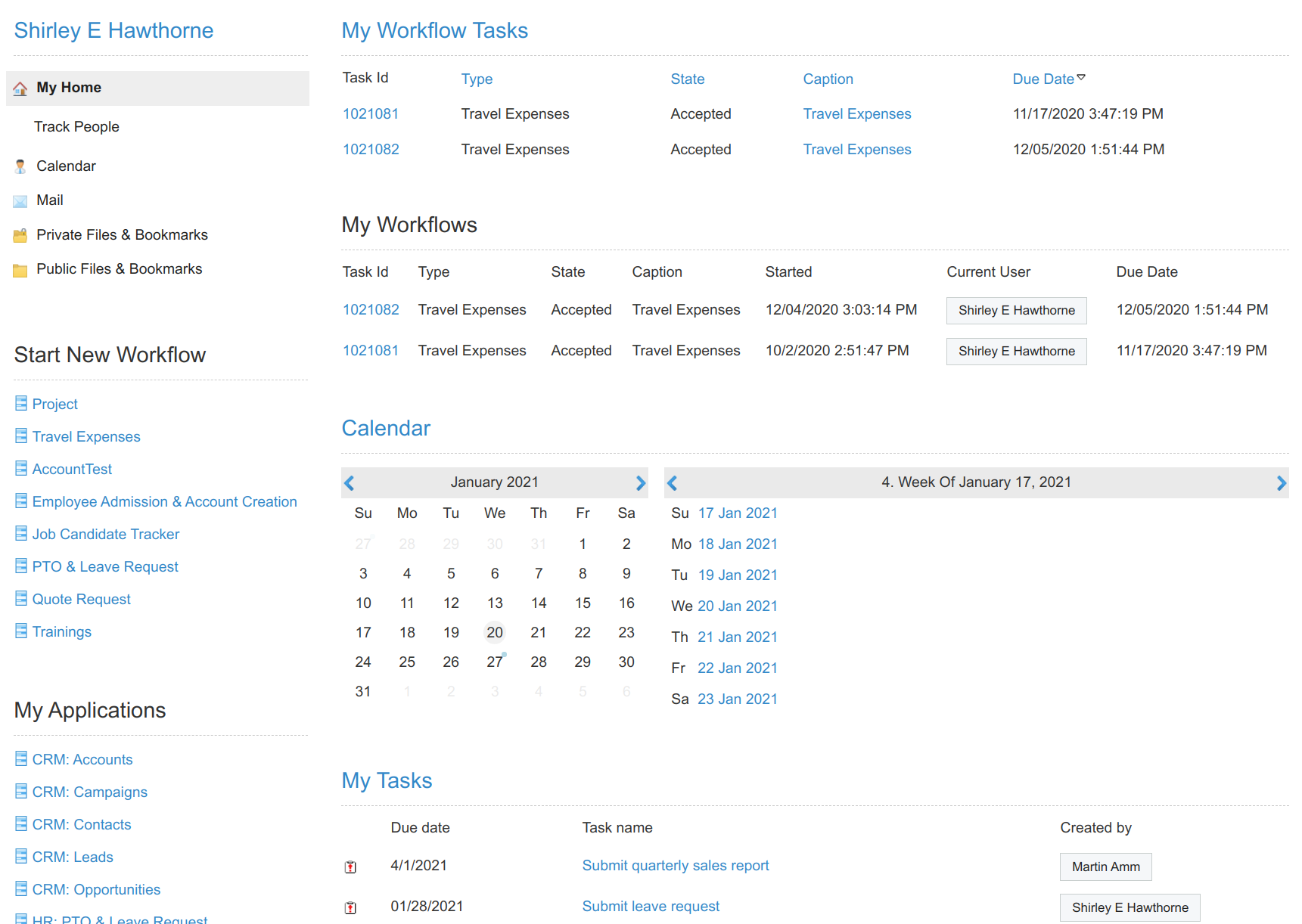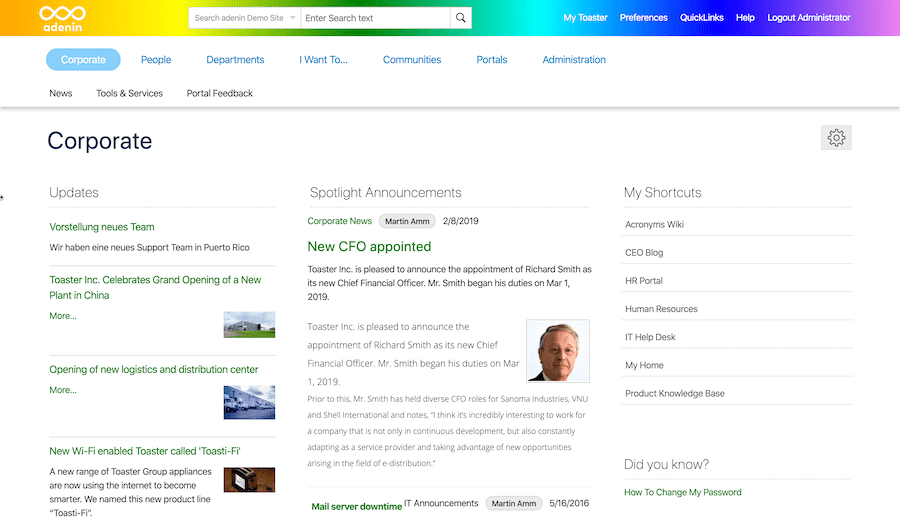 Custom themes
Choose from a range of pre-built themes that change the look and feel of the intranet.
With the Style Manager or knowledge of CSS customers can fully customize the look and feel of their intranet. Many portlet layouts can be customized with XSL templates.
Implicit personalization
Users receive a role and permissions when they join the Intranet. They have access to specific parts of the enterprise portal based on their roles and permissions.
My Workbench
Includes a user's personal calendar, favorites, tasks, mail, activities, workflow tasks, pending read receipts, etc.
Bookmarklet
A button on the browser toolbar to collect and archive information found while browsing.