Questions? Call us on 1 (800) 975-6096
The State of Mobility
Find out how industry leaders capitalize on mobility to stay ahead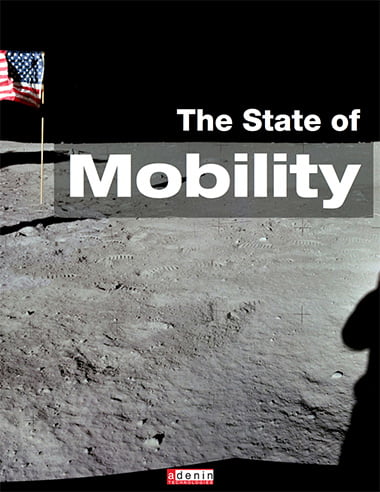 In todays's mobile age, work happens out of the office as much as in the office. It's now critical that your enterprise data and apps are accessible from any device - mobiles, tablets, smart devices and desktops.
Download this whitepaper to see how data mobility is transforming the digital enterprise landscape, and learn:
How data mobility is changing the way industry leaders operate - and how you can keep up
The best way to capitalize on your existing data to bring mobility to your enterprise
Best-practice advice from experts on how to design your mobile strategy
If you don't keep up with digital transformation, you'll quickly fall behind. If you want to stay at the front of the pack, download the State of Mobility whitepaper and start your journey towards a digital workplace today.
Download your free whitepaper today
Ready to take the next step towards a digital workplace?