Questions? Call us on 1 (800) 975-6096
The State of Unity
Discover how progressive organizations leverage data unity to release their data's full potential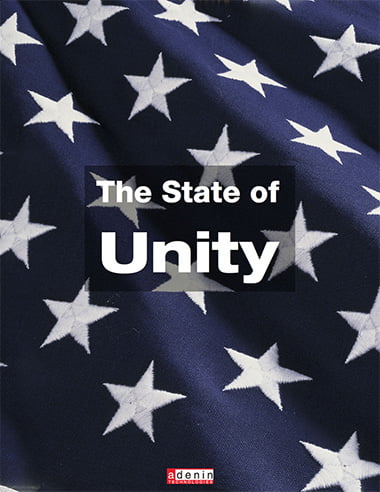 Modern organizations have a laundry list of cloud and on-premise applications, with no end in sight. With every new application, it becomes harder to see the big picture of your data; it's both difficult for employees to access, as well as nigh-on impossible to get applications to work together.
In the State of Unity whitepaper, you can learn how data unity can transform the way your business operates - with a huge impact on your ROI. Download the whitepaper to discover:
What data unity means for you, your business and your employees
How to implement knowledge management best-practices, and the benefits you'll see
A no-frills guide on how to start your digital transformation journey to data unity
Download the State of Unity whitepaper and learn how you can achieve an unparallelled employee and customer experience within your business. Say goodbye to data isolation and hello to data unity today.
Download your free whitepaper today
Ready to take the next step towards a digital workplace?