Smart Work Integrations
Now Assistant connects to over 50+ business applications, smart devices and chat bots instantly to help you boost workplace productivity.
Popular Integrations
SharePoint 2013
Intranet Software
Integrate Now Assistant seamlessly into any SharePoint intranet installation.

Zapier
Integration Platform
Let hundreds of enterprise applications trigger notifications in Now Assistant.
Supports Sales Cloud, Exacttarget Marketing Cloud and Salesforce1 Platform.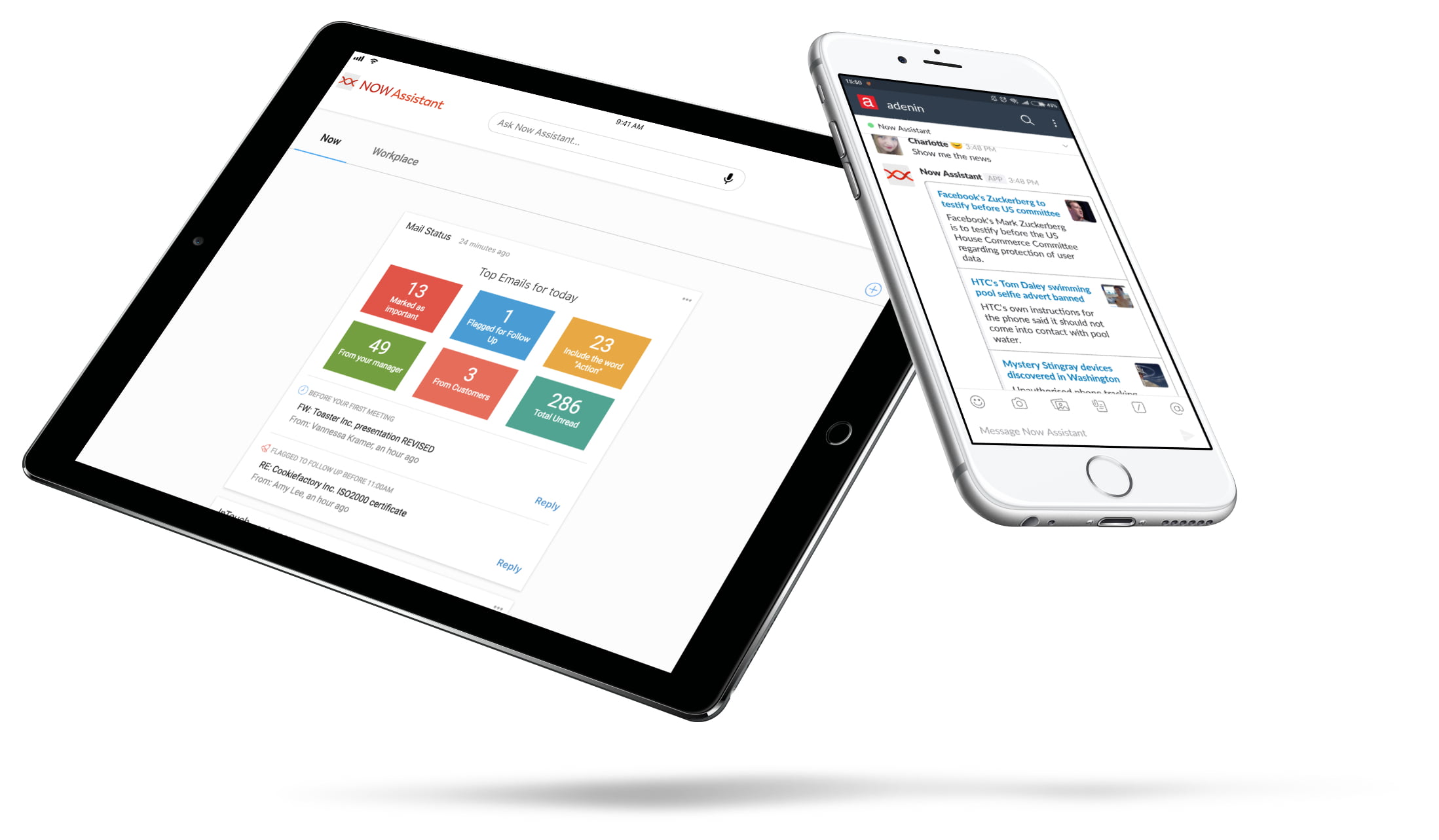 Discover the difference an AI digital assistant can make
Schedule a live demo with a member of our team today and see how Now Assistant can change the way your employees work.
Integrate your enterprise applications and data today and experience the benefits of a smart assistant.
Start Demo