Content Manager
On this page you will find all content items, including Assistant Cards, Database connectors and Now apps.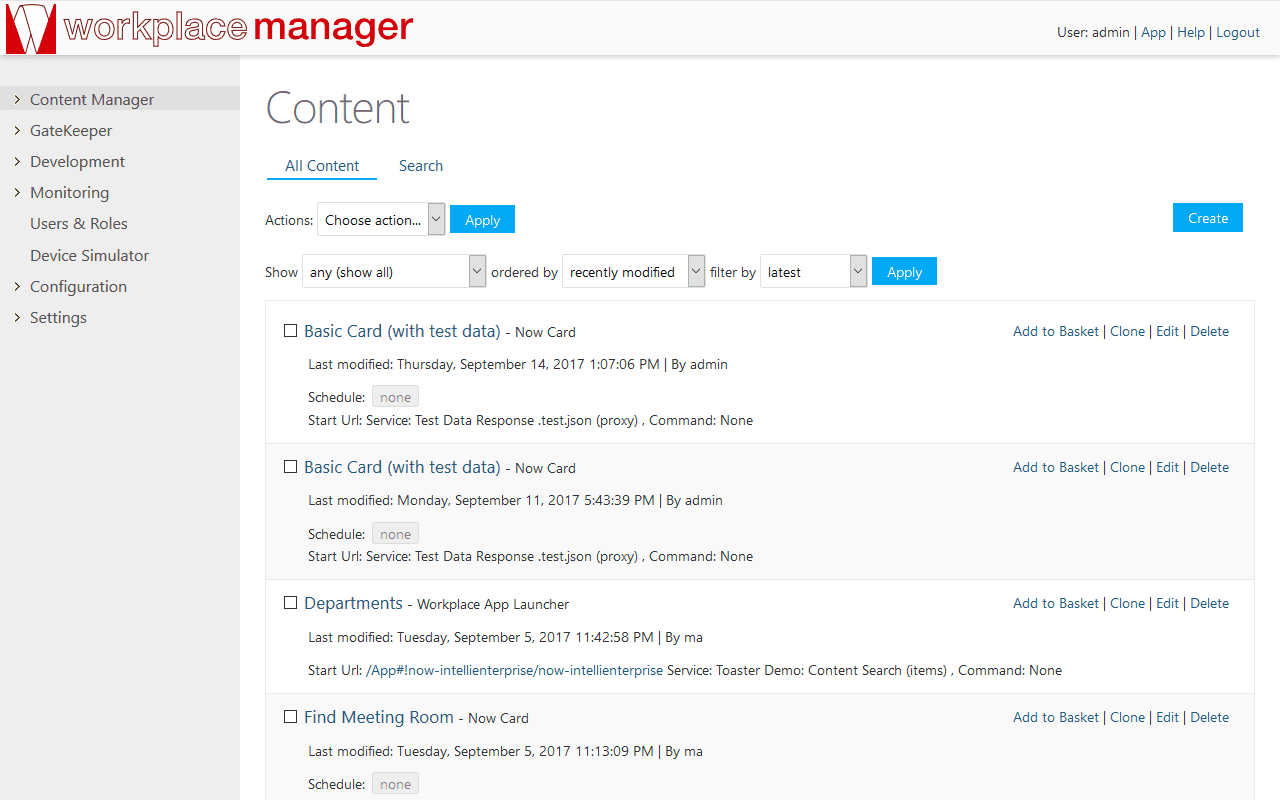 From this page you can manage and edit all content items via the links to the right of each item. This allows you to edit, delete or clone the item.
Filters
At the top of the page, there are several drop-downs that allow you to apply actions to multiple content items. This includes publish and unpublishing them, as well as filtering the view according to criteria.
Search
At the top of the page there is a Search tab. Clicking on this brings you a search page, where you can search for the title of any content item.
Was this article helpful?

Last updated: 06/18/2019