Settings
General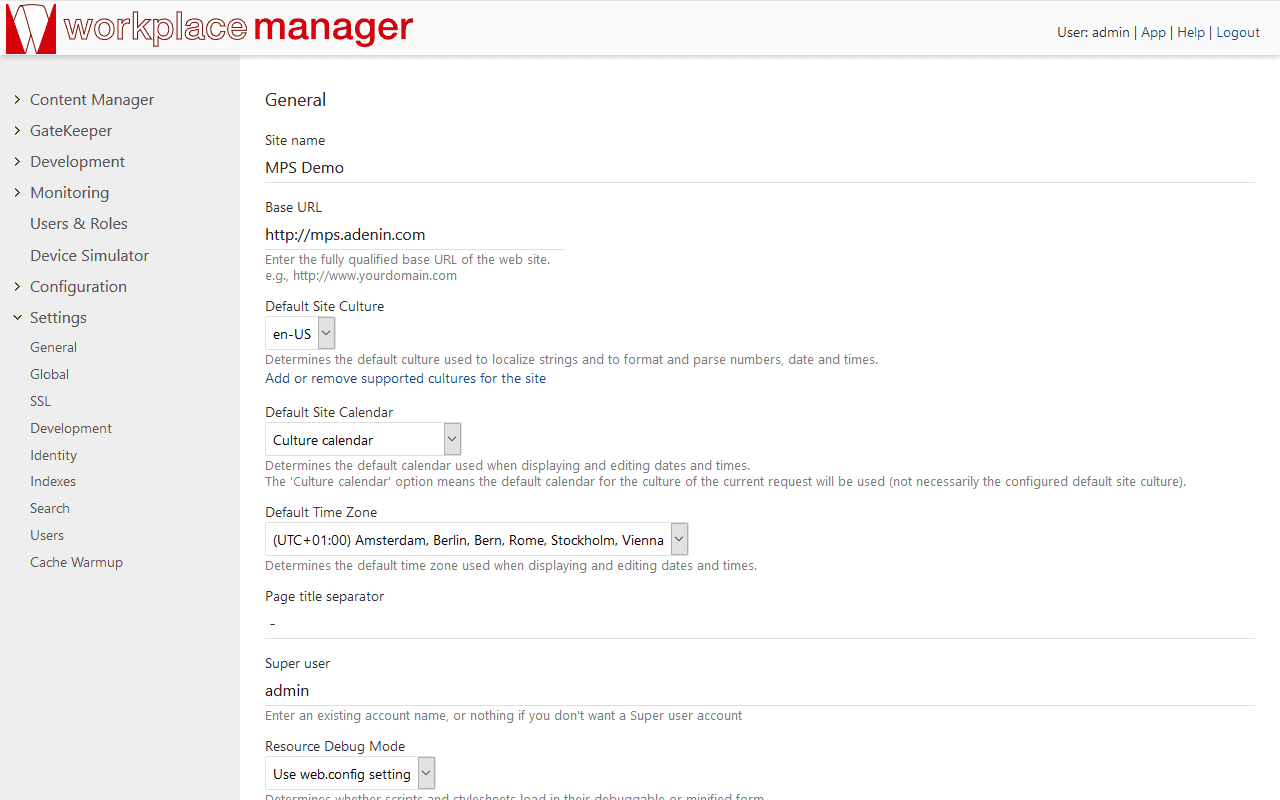 Global
SSL
Here you can enable or disable SSL redirection.
Development
Here you can set the filetypes that allowed to be uploaded and edited in Workplace Manager.
Identity
Here you can setup federated identity service integration, such as LDAP, or ActiveDirectory.
Indexes
Here you can update, rebuild or delete the indexes used by Workplace Manager for its search. Additionally, you can create a new index.
Search
This adjusts the search for Workplace Manager. You can adjust settings for the search fields, and which index to use.
Users
Here you can set sign-up settings for users.
Cache Warmup
This allows you to "warmup" the serverside cache for OrchardCMS.
Was this article helpful?

Last updated: 06/18/2019