Build a new connector with Postman
2. Create a new collection
A number of premade templates are available to help you create your own custom Postman connectors.
Use this tool to generate a new Postman collection, then follow the steps below to import it into Postman.
Collection creation tool
Importing collections into Postman
The following steps require the native version of the Postman application. The deprecated Chrome app is not supported.
To import your collection template into Postman, select Import from the top navigation bar.

In the dialog that opens, select Choose Files and open the file you just downloaded.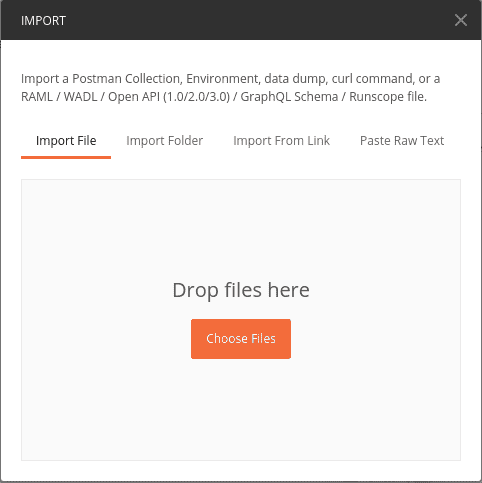 The collection is now ready for use, and can be accessed from the left sidebar in Postman.