Build a new connector with Postman
7. Import a Postman collection
You can customize Postman connectors created with the above tool further. Read the article to learn more.
To import your collection template into Digital Assistant, navigate to the Postman Collections page in the Digital Assistant administration view.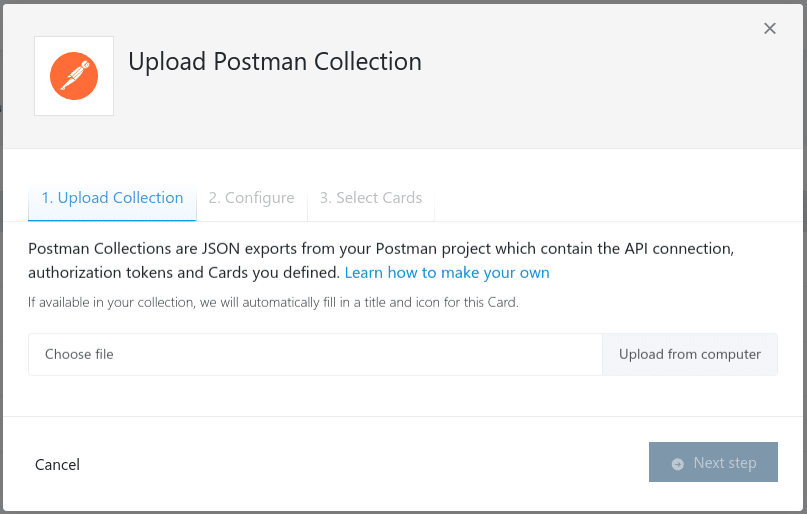 Select the .postman_collection.json file you want to upload. This should be a Postman Collection file generated by one of the Card creation tools in this guide.
Select Next step to continue.
You will then be prompted to select which Cards to add to your Assistant. Select which Cards to import, then click Create Cards to complete the import.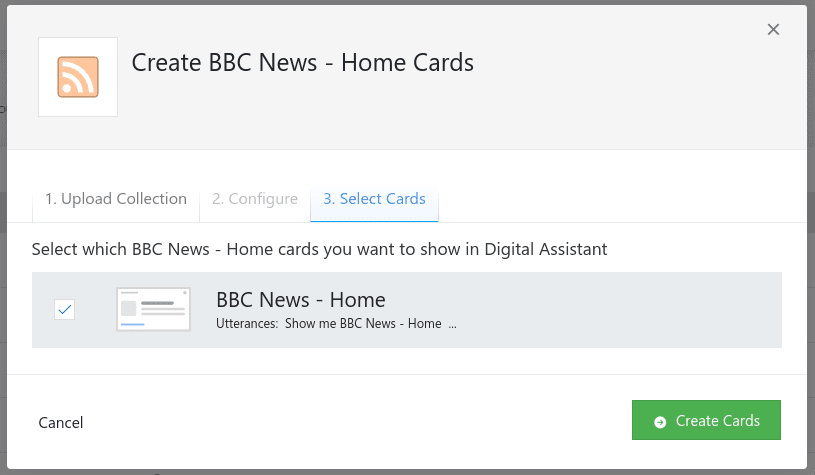 Your new Card will now be visible in the Connectors list and is ready for use.