Card Samples
Requires the server version of Digital Assistant
Here we have collected a number of useful half-built Card elements that you can just copy and paste into your Card Designer project. These should look good in any setting, and hopefully will make your Card building process even faster.
Please leave feedback by clicking 'No' below if you would like us to add anything else.
Where can I put snippets?
The snippets on the following pages can all be directly pasted into the 'Liquid View' Element in a Card Designer project.
If you don't know how to create a Card Designer project, follow the Card Building Guide.
Go to the 'Add Element' tab and drag-and-drop a 'Liquid View' Element into the Card preview on the right side of the screen.

Then either click on said new element, or go to the 'Elements' tab and select your new Element from the dropdown menu within the green 'Selected Element' box.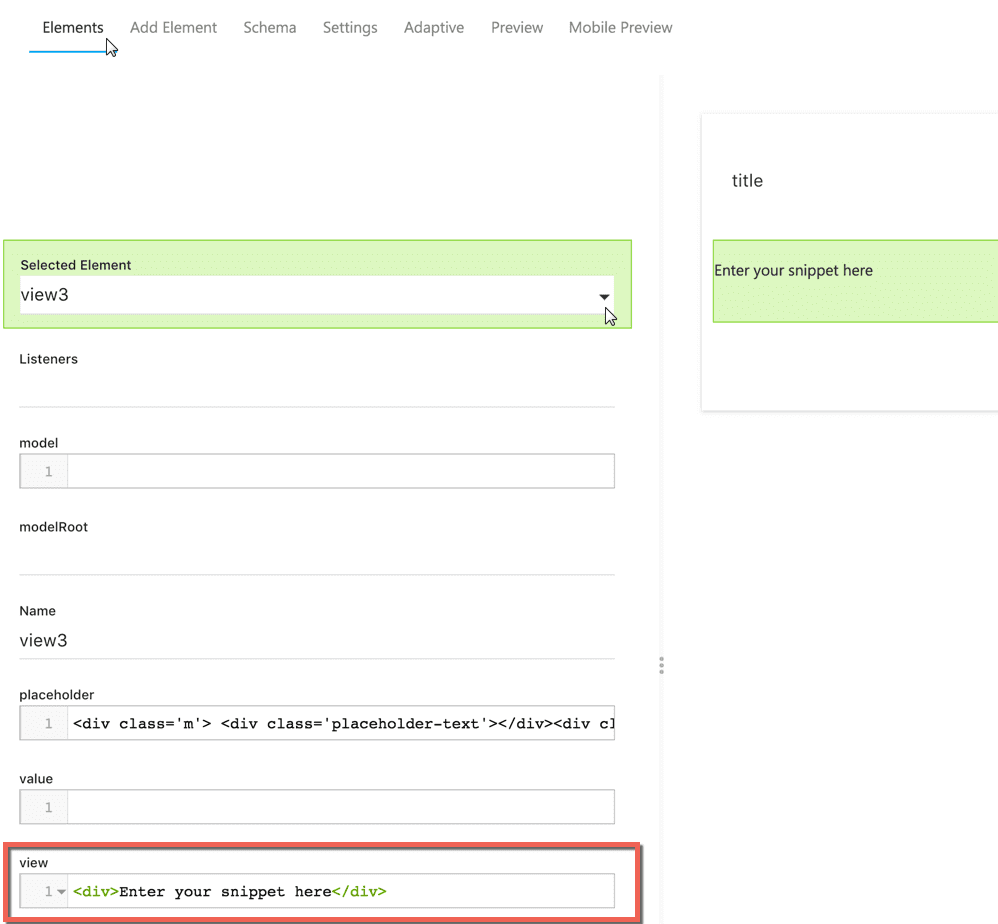 Then scroll further until you see the 'view' attribute. Click within it to paste your code.
You can also click Esc to make the code window become full-screen.