Creating Chart Cards
3. Create a chart Card
In this tutorial we will utilize the previously created chart connector in Digital Assistant's built-in at-card-chart Card.
Create the Card
Content Manager → Now Cards and select Create New Now Card.
Provide a Name e.g. chart-card, a Title e.g. Chart Card, then scroll down to the Card Component field. Select Change then enter at-card-chart/at-card-chart-card into the field.
Next under Service Type select Service Connectors, under Connector select Chart Connector, and finally under Service select Chart Connector: charts (). Then Save.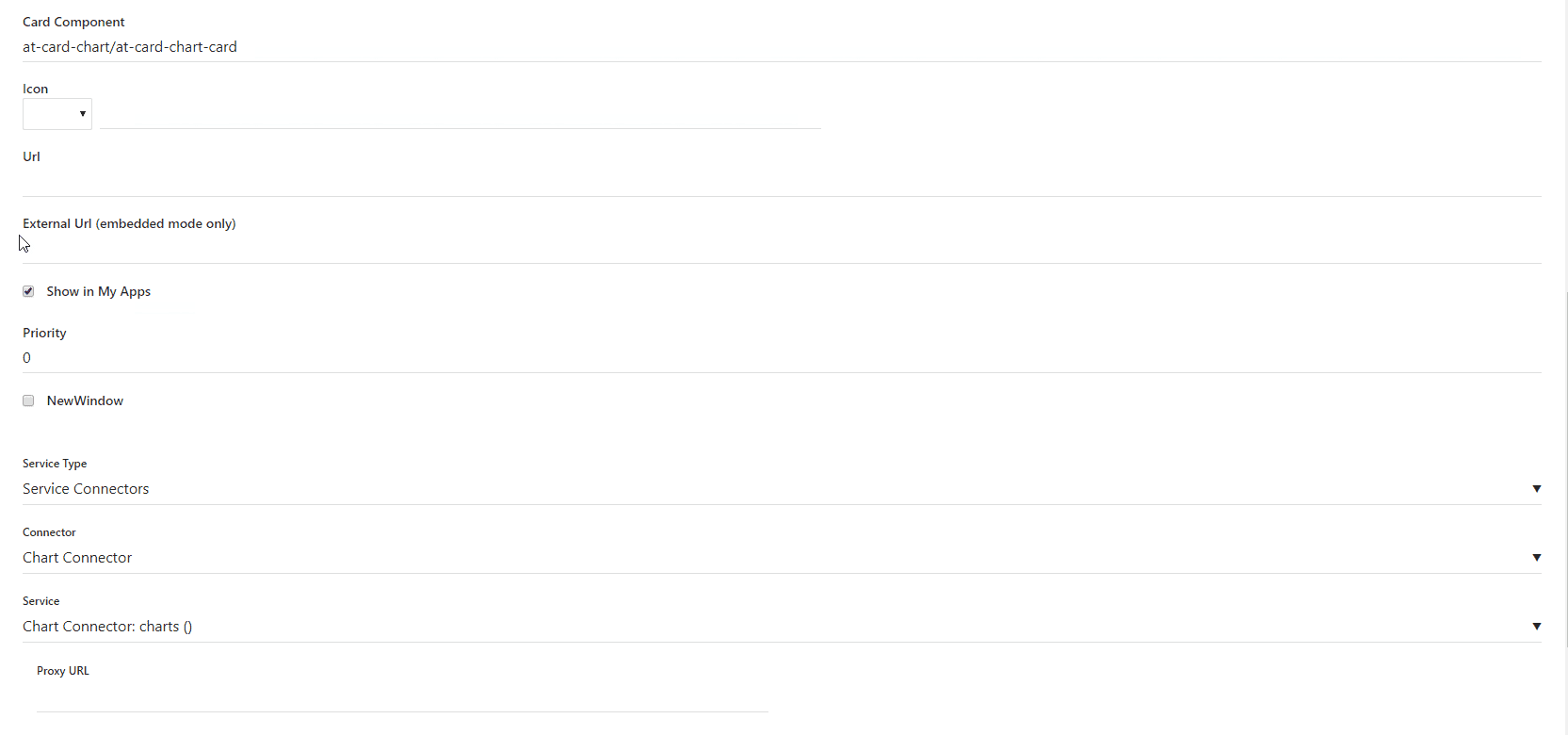 View the Card
Go to the Digital Assistant Workplace, then Add or remove cards. Find the Chart Card entry and select Pin card to Workplace.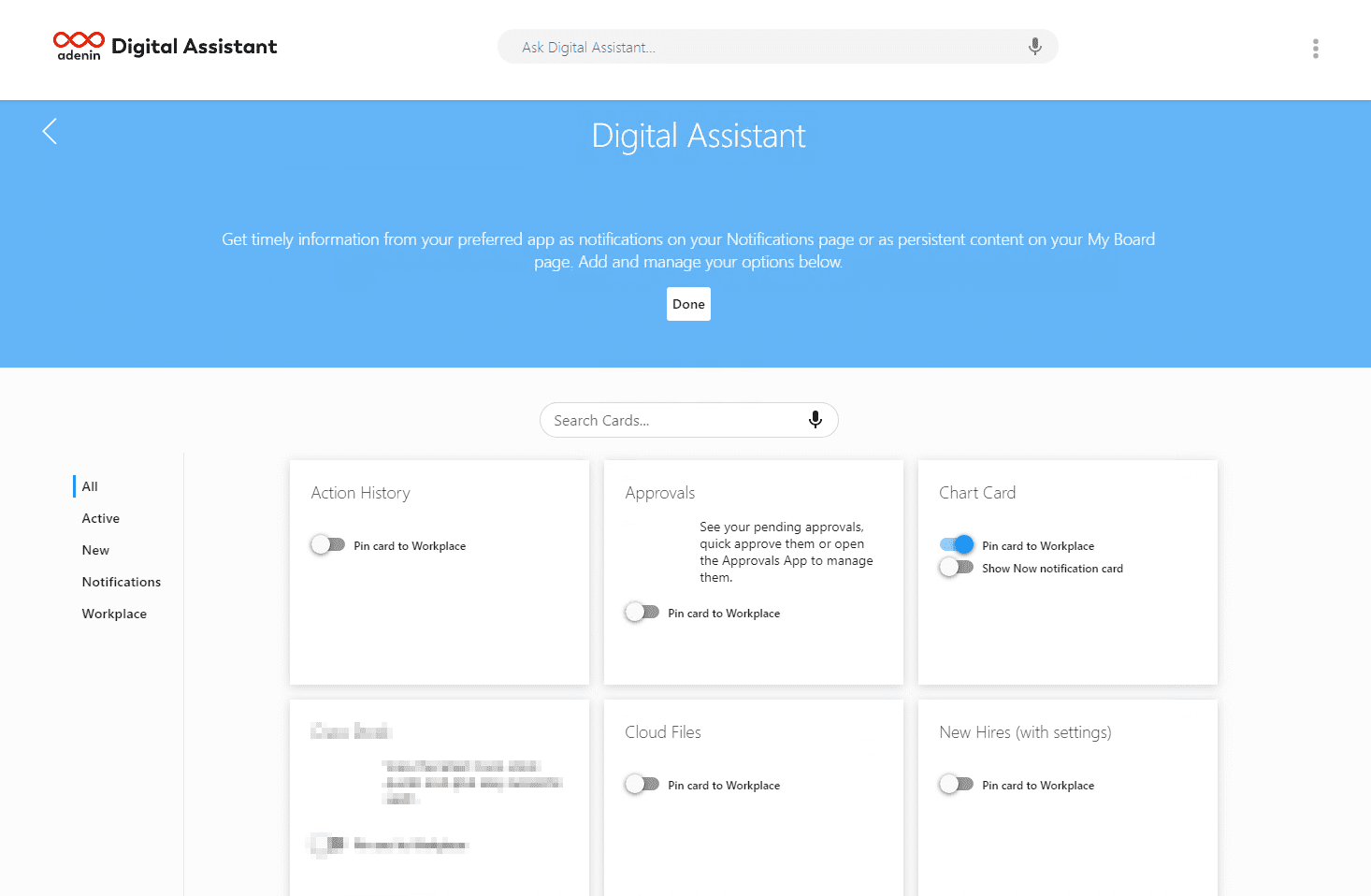 Once this is done, navigate back to Workplace, and you should see the following Card displayed: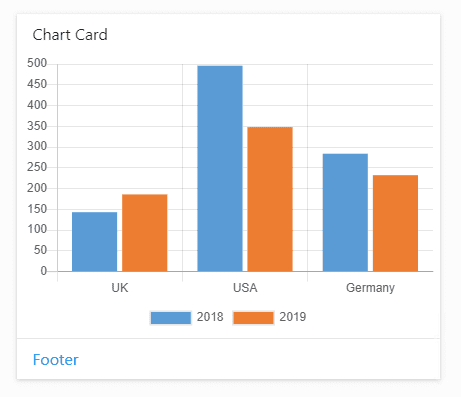 Click Next below for a tutorial on adding a chart to a custom Card.