Chatbot
The primary tab of the Digital Assistant is the Chat tab, which allows you to directly speak to your Assistant.
Digital Assistant uses NLP and a list of pre-trained sentences in order to naturally understand user requests. For example, if you say Show me my news then the system will automatically request the latest data from the app that's responsible for news in your organization.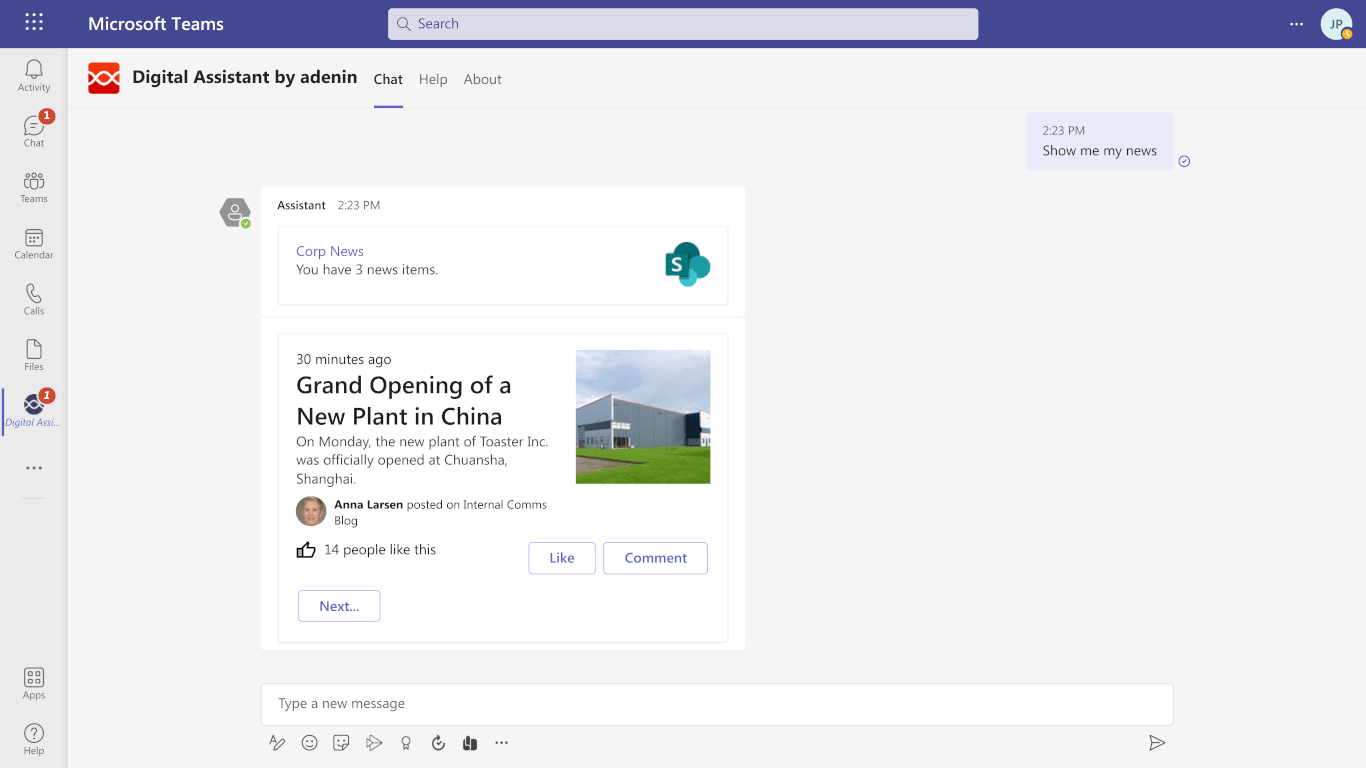 Go ahead and try to ask the Assistant something else, e.g. "Do I have any pending approvals?" or "Show me open issues"
Test the chatbot without adding apps
If you're not an admin within your organization's IT, but still want to get a "feel" for the Assistant, you can enable a special Demo Mode.
To enable Demo Mode, when logged into your Assistant, navigate to the Administration area. In the left hand navigation, select Administration > Demo Mode. From this page, you can enable the demo data mode. You will have to be an admin within your Digital Assistant instance in order to see this page.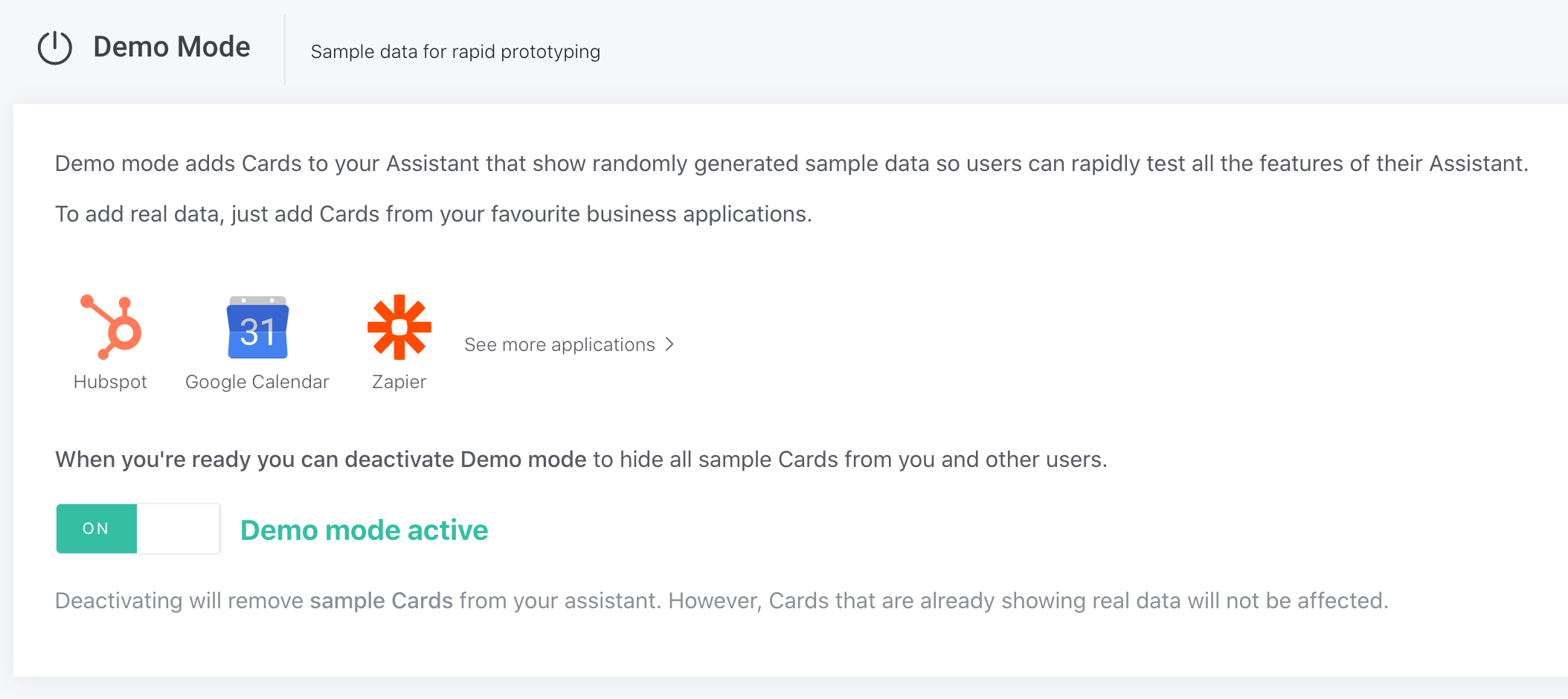 When Demo Mode is active you will see a little flag at the bottom of the webapp: