Installation Guide
2. Install Workplace Manager
After you have downloaded the Workplace Manager Installer, open it to begin the installation.
This requires the Windows GUI to run.
![Workplace Manager Installer](/assets/images/uploads/Installer 1.png)
Follow the on screen installation steps. To begin, choose a location to install Workplace Manager and click Next.
![Workplace Manager Installing Screen](/assets/images/uploads/Installer 2.png)
Once the installation is complete, leave the option 'Start Server Configurator to setup websites' checked if this is your first installation or if you are installing an update and click Finish.
Check for missing components
In the next step the installer will automatically check if all the necessary Windows components are installed and set up correctly. If anything is missing, it will automatically download the missing components and install them.
This requires an internet connection.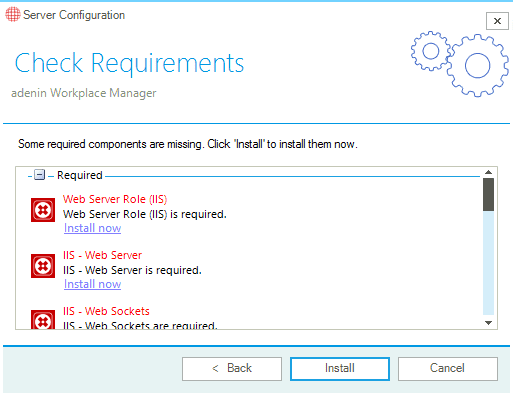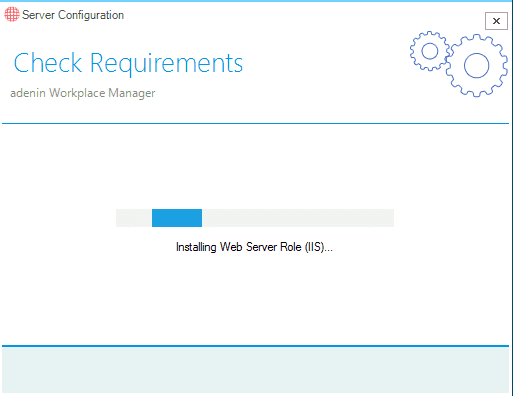 Once this has finished you will see a report screen.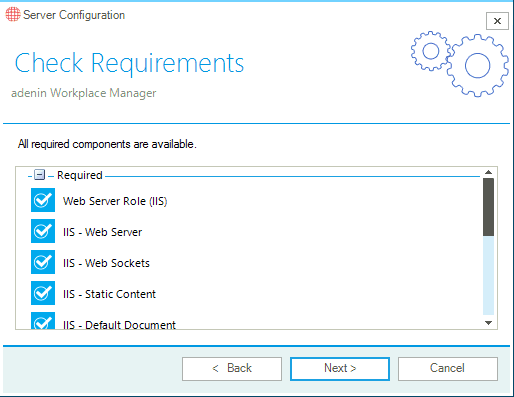 Next you will be asked to select the Web Site you like to install. Note that, if this is your first time installing Mobility Portal you will only see the option "Default Web Site".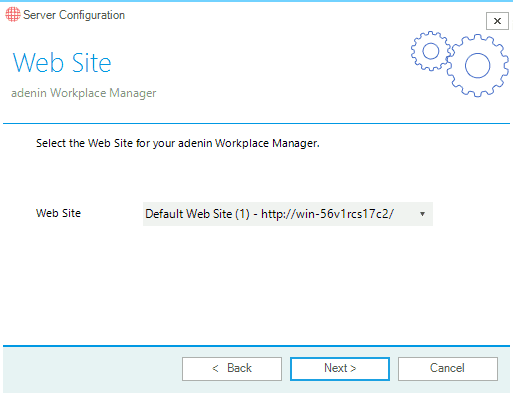 Click Next.
On the next screen you will see the address of your now completely installed Workplace Manager web site. Click Finish to open it in the browser.