How to: Enable ActiveDirectory integration
Requires the server version of Digital Assistant
Workplace Manager can use an existing Active Directory (AD) for user and role management as well as authentication.
A. Prerequisites
The Mobility Portal server must be a member of the ActiveDirectory domain.
B. Select User Groups
It is possible to define which AD user groups are allowed to access the MPS. Go to [Administration > Users & Roles > Roles][1] and click on *"Add a role"* to create a new role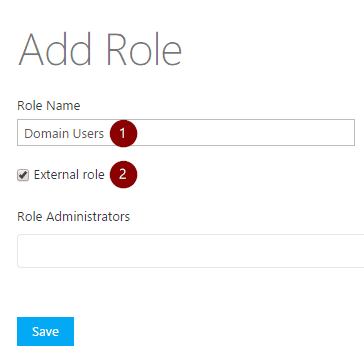 Role Name The Role Name must match exactly the name of an AD user group. Enter Domain Users if all domain users should be allowed to access the MPS. You can also allow just specific roles like SalesReps or Managers to access the MPS. Multiple roles can be create to allow users of different groups to access the MPS.

External role By checking this option you define that members of this role are not managed by AD. So members can only be added or removed in AD, but not in the MPS Administration.
C. Enable ActiveDirectory integration
To enable the AD Integration go to Administration > Settings > Identity and select ActiveDirectory , verify your domain name and click on Save.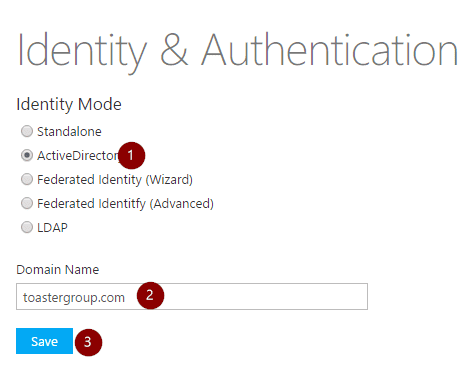 D. Login with a domain account
Now you can login with the user name and password of a domain account. It is not required to define the domain accounts before the login. As long as the user is a member of at least one of the external groups (defined in step 2.) the user is can log in.
E. Verify user record
Finally you want double check the user table to ensure that all the expected records are being synced correctly.