Set up the Microsoft Teams integration for Digital Assistant
Requires the server version of Digital Assistant
Digital Assistant can be used as a chat bot user inside Microsoft Teams through a Microsoft Web Chat channel. This article well explain how to set up such a Web Chat channel and how to connect it to Digital Assistant.
1. Set up a Bot Channel

Go to your Microsoft Azure portal and click on Create a resource

Search for and select Bot Channels Registration

On the details view of the Bot Channel Registration, click Create.
You will now configure this new bot channel as follows: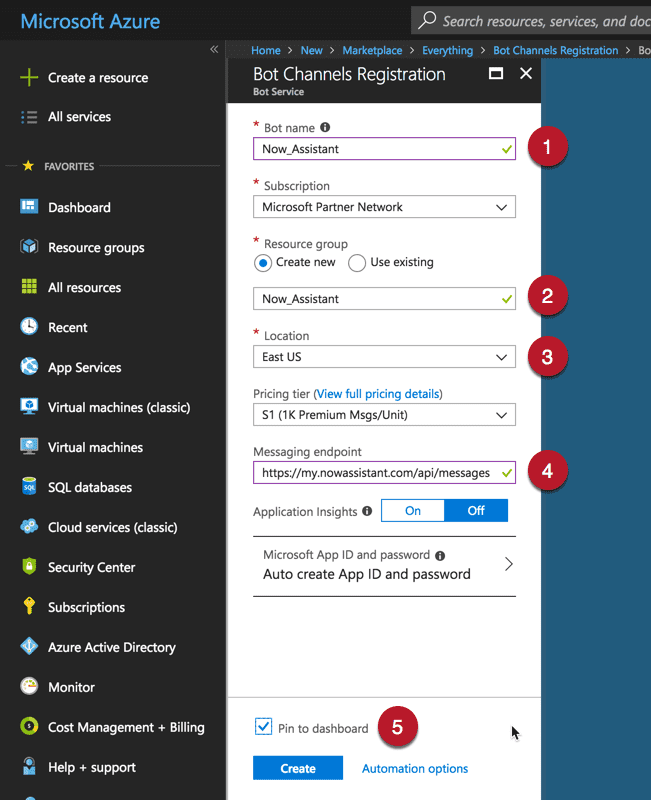 Give your Bot a name
Create or use an existing resource group
Pick a location closest to your physical location
Under Messaging endpoint we want to point to our Digital Assistant installation as https://<PublicServerURL>/api/messages
Check Pin to dashboard, and then click Create.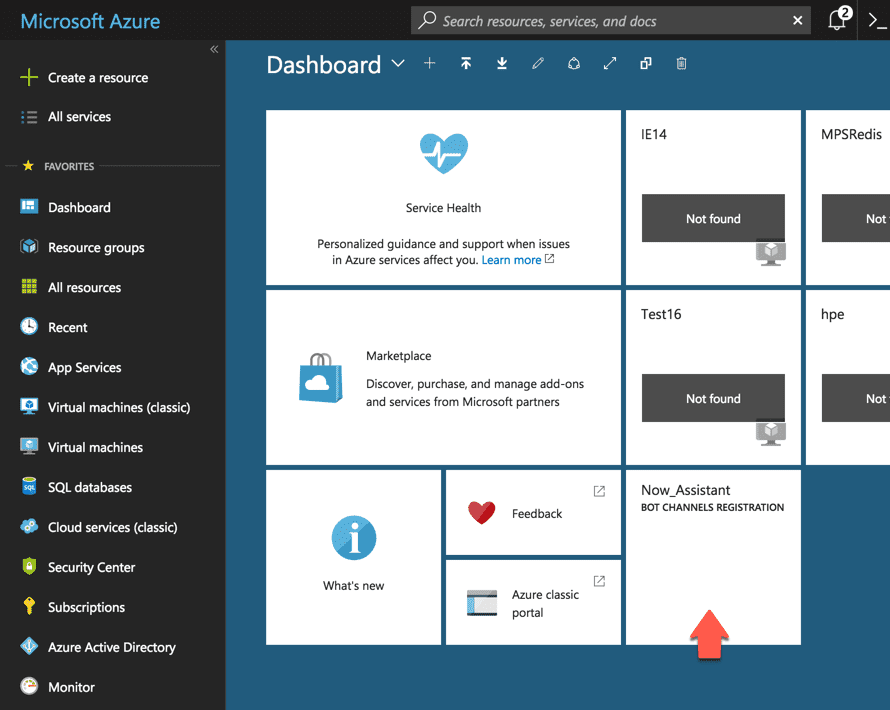 You should now have a new tile on your dashboard. Click on it to continue.
2. Configure settings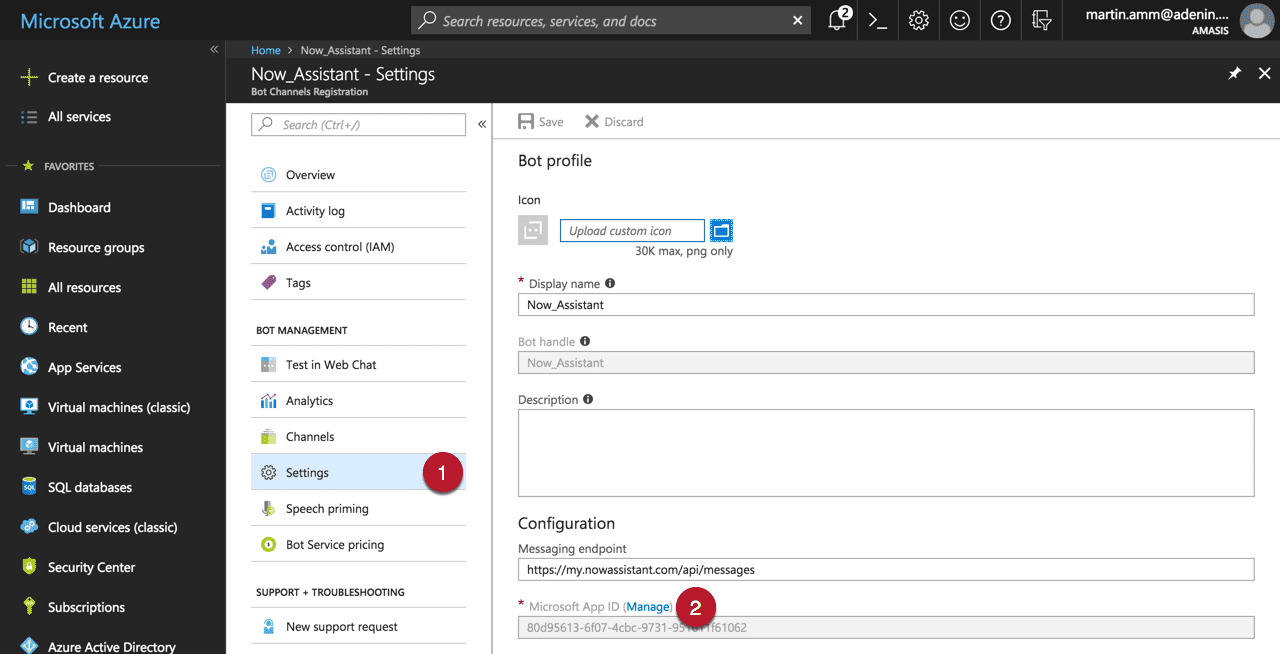 Click on Settings

On the Settings page under Microsoft App ID, click Manage.

Also take note of the ID itself as this will be necessary in the next step.

Click on Generate new Password

Note this password somewhere safe, as you cannot retrieve it later.

Scroll to the bottom of the window and click on Save
3. Configure the Channel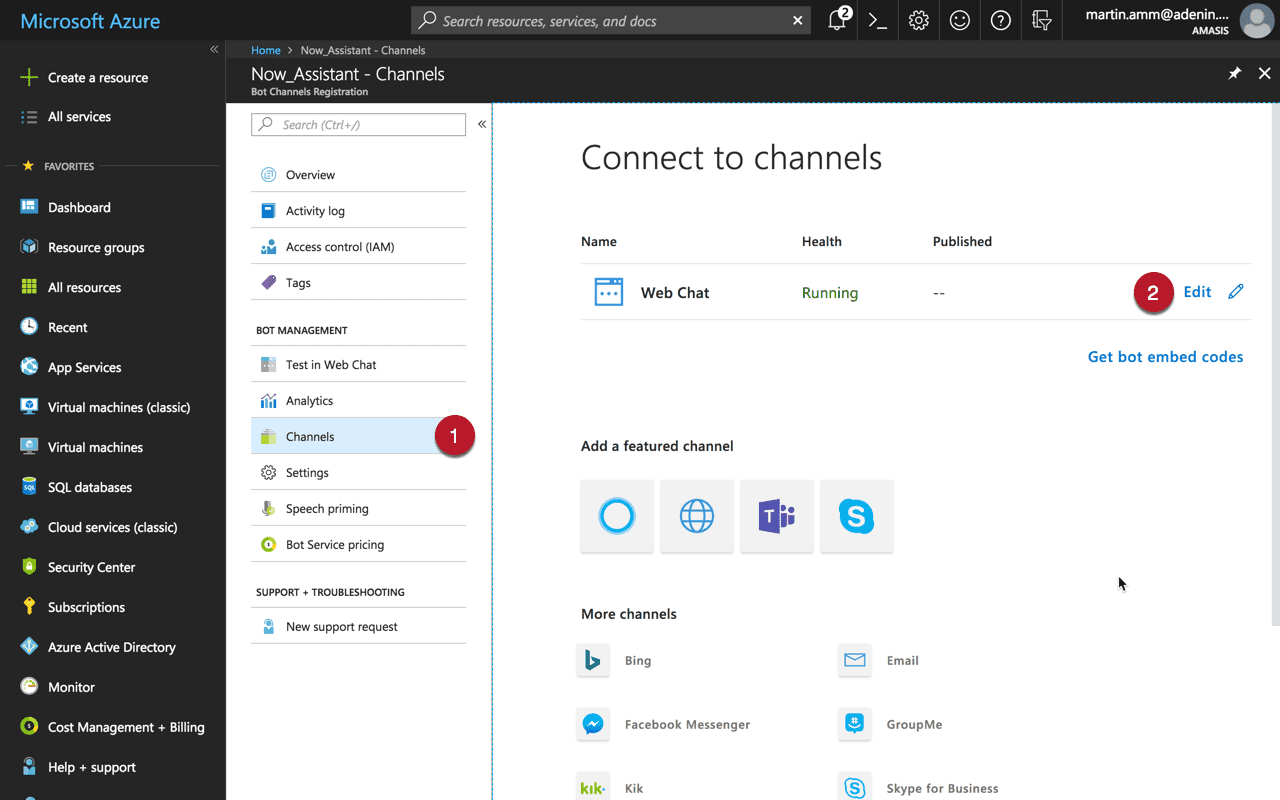 Next up, click on Channels
The Web Chat channel should be listed by default. Click on Edit.
Underneath one of the Secret keys click on Show
Take a note of the key as we will need it in the next step
4. Configuring Digital Assistant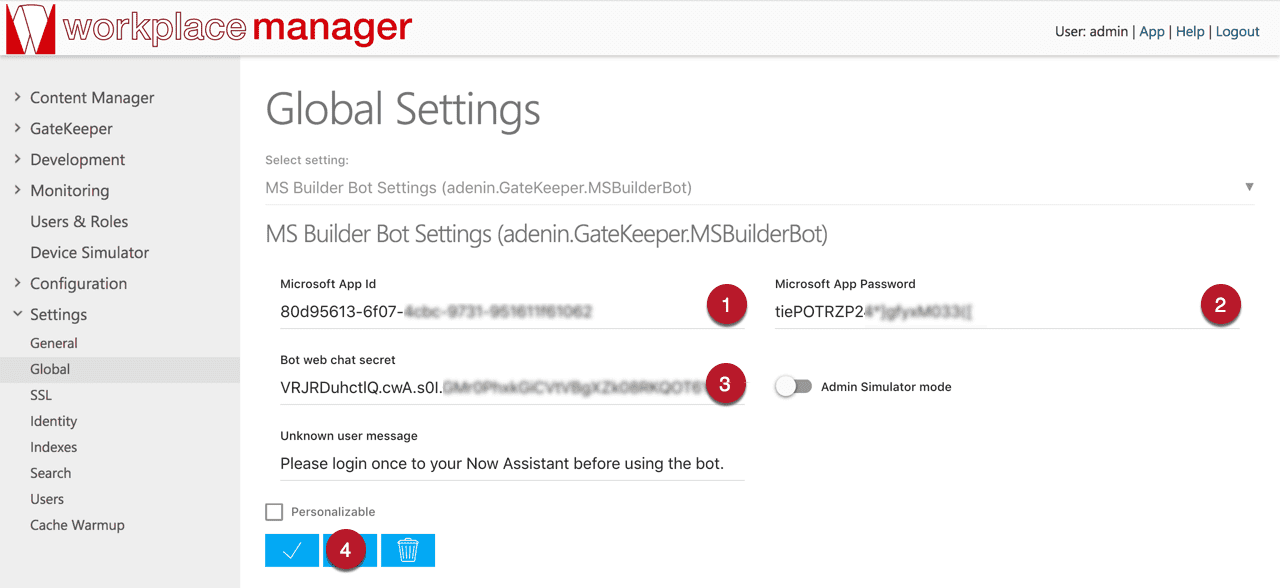 In Digital Assistant go to https://<PublicServerURL>/Admin/adenin.GateKeeper/GlobalSettings/adenin.GateKeeper.MSBuilderBot and then follow these steps:
Enter the Microsoft App Id as noted under step 2
Enter the Microsoft App Password as noted under step 2 also
Enter the Bot web chat secret as noted under step 3
Click the checkmark icon to save
5. Setting up the Microsoft Teams Channel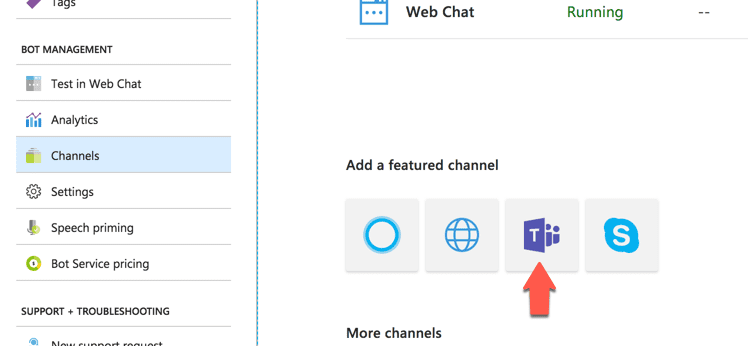 Returning to the Azure portal just one more time, click on Channels and then select the Microsoft Teams icon from the 'Add a featured channel' section.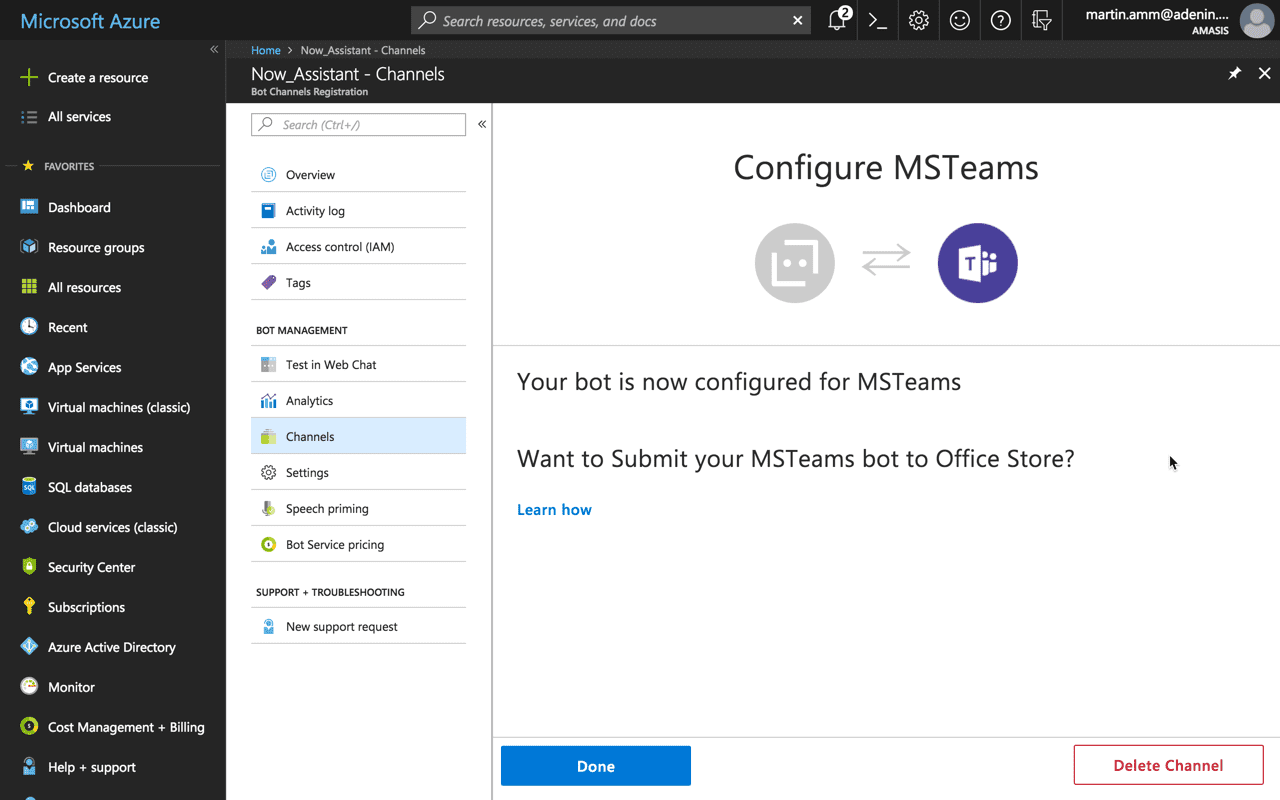 There aren't any further settings that need configuring, just click Done to finish.
You can now deploy your Digital Assistant bot to your corporate Teams' Store or learn how to publish your bot through Microsoft AppSource.