Set up the Workplace by Facebook integration for Digital Assistant
Requires the server version of Digital Assistant
You can use Digital Assistant from inside Workplace by Facebook as a chatbot. Follow the instructions below to connect your Digital Assistant installation with your Workplace account.
If you're running Digital Assistant in a local environment, you need to first make your web server publicly accessible.
1. Setup Facebook bot
Go to your Workplace by Facebook by navigating to https://workplace.facebook.com/ and then create a new integration.

Open Integrations. You will need System Administrator privileges to access this page.
Under 'Custom integrations' click on Create Custom Integration
On the next screen you can name your new integration. Click Create to continue.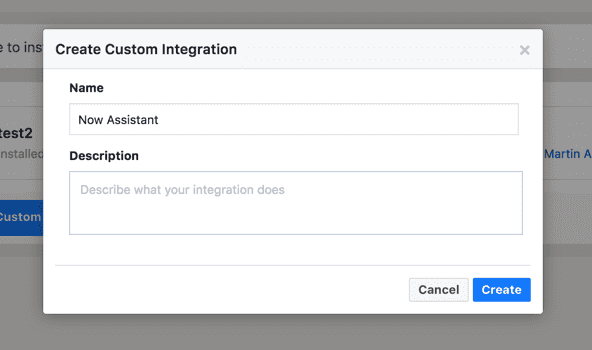 Now we need to edit the new integration.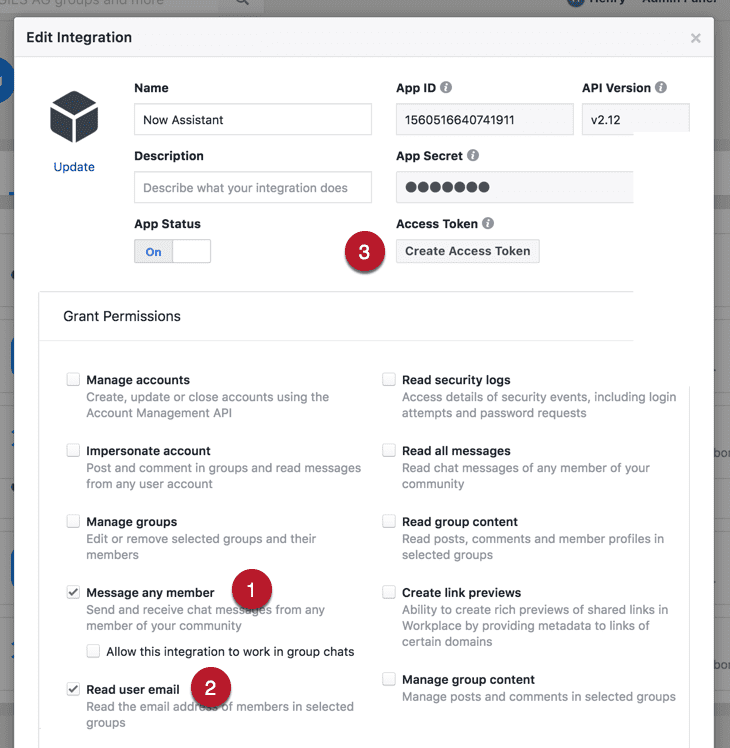 Select Message any member
Select Read user email
Click on Create Access Token
Take a note of your Access Token, it will be needed in the next step
Confirm the message
Click Done
2. Setup Digital Assistant
Before we can continue the setup of our new integration, we need to configure the Facebook Bot Settings inside Digital Assistant.

Open https://<ServerPublicUrl>/Admin/adenin.GateKeeper/GlobalSettings/adenin.GateKeeper.FacebookBot
Paste the previously saved Access Token into the Bot Access Token field.
Under Verification Token you need to create your own, secure string which will be required in the next step.
Click the checkmark button to save your settings.
3. Configure Webhook settings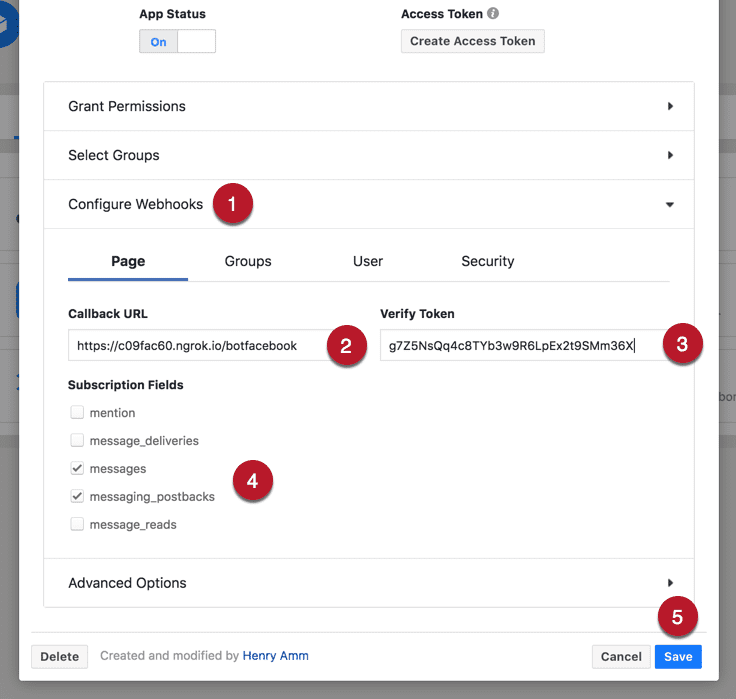 Now let's return to our Integrations setup on Workplace. To finish the setup follow the below steps:
Open the Configure Webhooks section
As the Callback URL enter https://<ServerPublicUrl>/botfacebook
Paste the Verify Token that you defined yourself during the above step
Check messages and messaging_postbacks
Click Save
If you receive an error message during saving, please double check with your Administrator that the Callback URL is correct, the server is reachable and the Access Token and Verify Token are correct.

4. Test Chatbot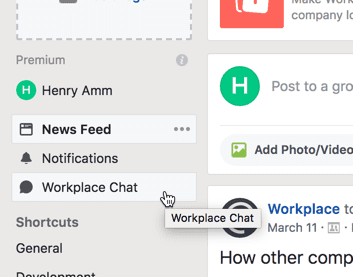 To test our new Chatbot, just go to Workplace Chat.
If the bot replies with "Please login once to your Digital Assistant before using the bot." then the current user either wasn't matched with a user in Digital Assistant, or hasn't logged in.