Set up analytics
2. Installing ELK on Windows
ELK is a short name for the analytics tool kit consisting of Elasticsearch, Logstash, and Kibana. In combination with Digital Assistant's event logging capabilities ELK can provide powerful insights about user interaction to help you improve the user experience as well as monitor for any potential issues.
In this guide we're going to set up ELK on Windows Server 2016. Let's get started!
Installing ELK
To simplify ELK setup, we're going to use Bitnami ELK Installer, which will setup the Elasticsearch engine, Logstash and Kibana all in one installer. First of all, let's go through the installation process: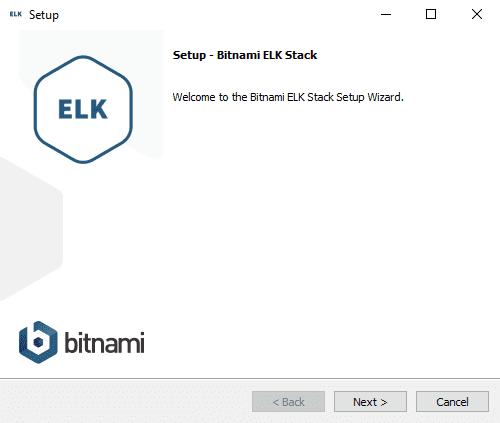 Here we'll set the installation directory. You can keep the default entry or select a different directory if you wish: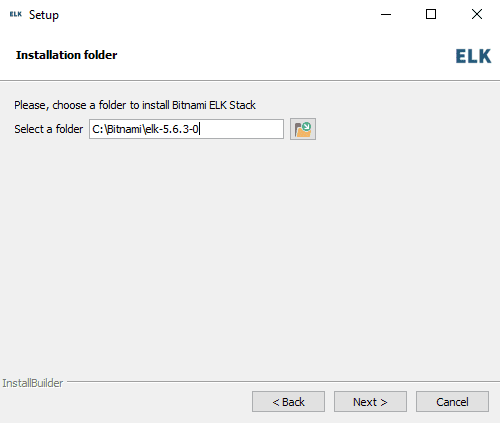 Then, we'll enter the user name and password credentials which we'll use to login to Kibana: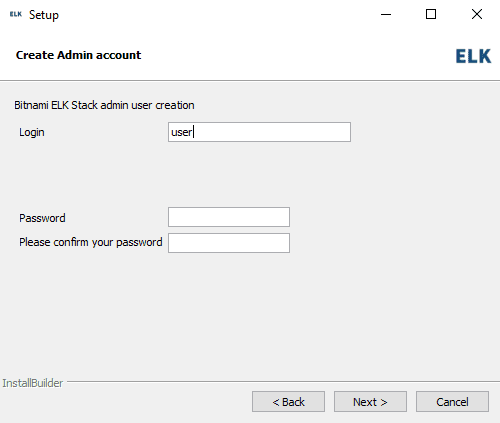 In the next screen we'll set the Elasticsearch node host address. You can keep the default value here.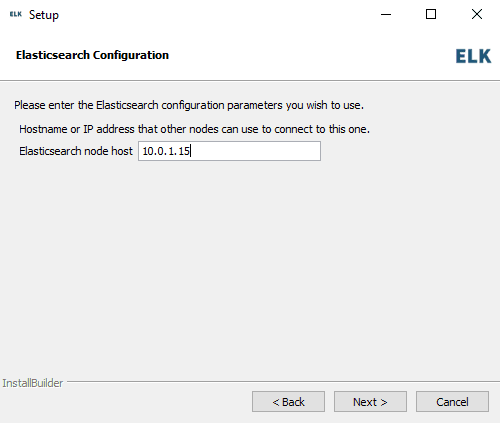 Since we're setting a self-hosted instance we're not going to use Bitnami's cloud service, so we can untick that checkbox.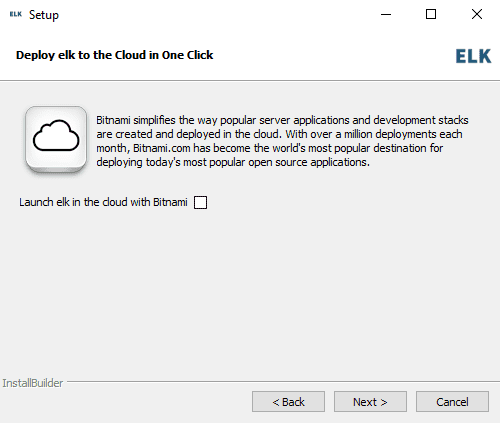 Finally, we'll begin the installation, which will normally last about 10 minutes.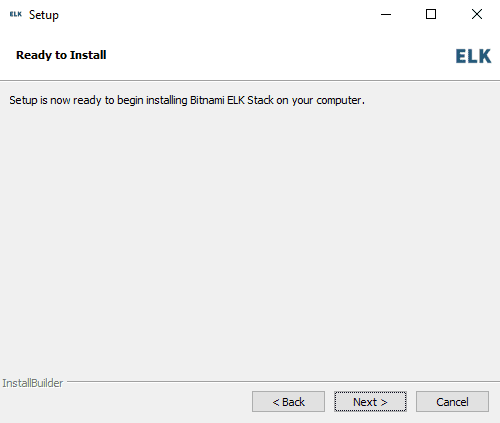 Configure Apache server
After the installation is finished, you should configure ELK's Apache server to use a different port by following the next steps.
To do that, please open Bitnami's ELK Stack Manager Tool, select Apache and click 'Configure'.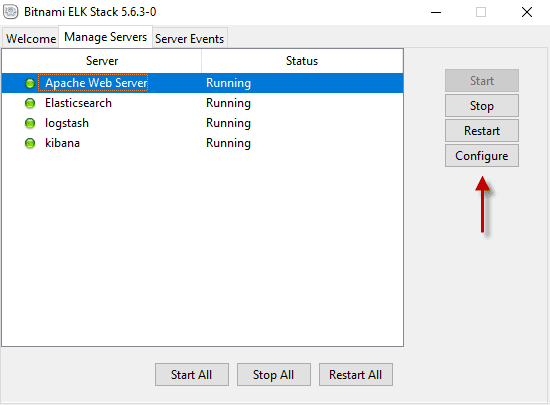 Here you should set the port to any number other than the default number 80, e.g. you could set the port number to 82.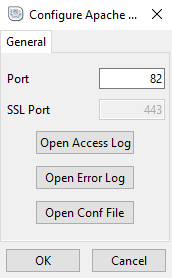 After that you should be able to navigate to localhost:82 in your browser and see that ELK is running.