Using the Card Designer
2. Introduction to Elements
Elements on a Card are used to display the content of the Card.
In the Elements tab, you can view, move and customize the Card elements of your Card.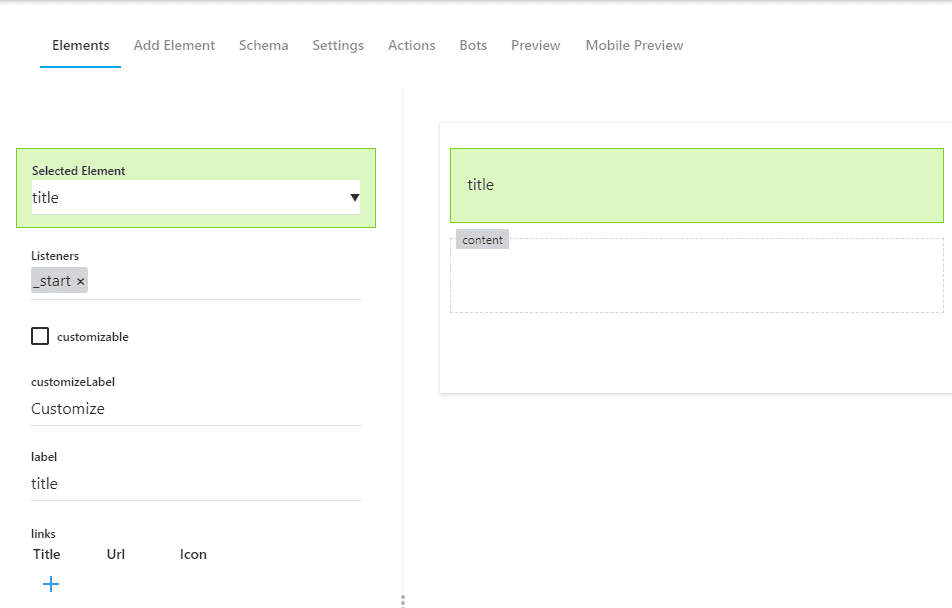 The Selected Element field shows the name of the Element that you have selected.
Each Element has its own variables and properties which are covered in the Add Elements article.
However, all Elements share the following common configuration variables:
Name → Will be used as the title for the selected element
CSS Class → Possible CSS classes are outlined in the CSS Helper Classes article
Width → Small, Default or Wide
CSS Style → You can write inline CSS style here: i.e. <code> background-color: red; </code>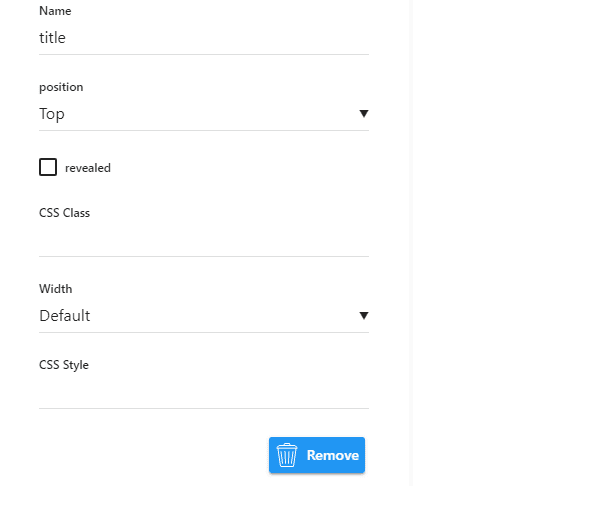 If you want to remove an Element from the Card, just click the Remove button at the bottom.