If composed in this millenium, Judy Garland would probably sing "Clang, clang, clang went my Webex" so it's understandable users feel overwhelmed with their unread Webex messages.
This is heightened by the problem, that Webex is the last holdout of the big chats that doesn't send you a summary email of your missed messages. But fear not, because with our Webex Card you can get an easy-peasy lemon squeezy overview of all your recent Webex conversations from your Spaces as well as other users.
Just install this Card onto your Board, and you'll never miss another Webex chat. 😎
There are two Webex integrations. One to receive Webex data for Cards (this) and the other to embed Digital Assistant into Webex as a chatbot (click here to install).
Create Adaptive Cards for Webex
Webex is also host to a variety of other functions that you can pull to create your own Adaptive Cards. This requires only some limited knowledge of their available API endpoints, e.g. meetings or call controls.
Once you install this app, Digital Assistant can automatically supply any API endpoint to the Adaptive Card designer. This allows you endless possibilities to create custom, functional Adaptive Cards for your team.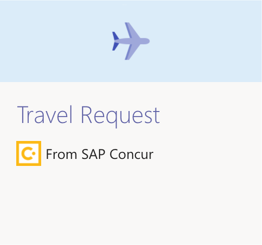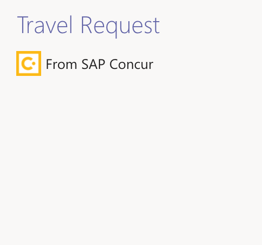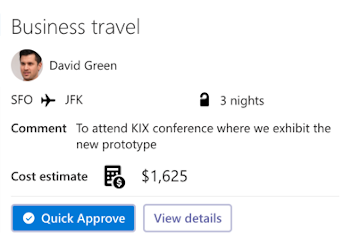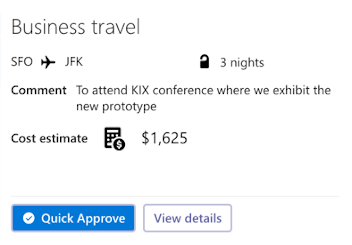 Make a custom Adaptive Card with Webex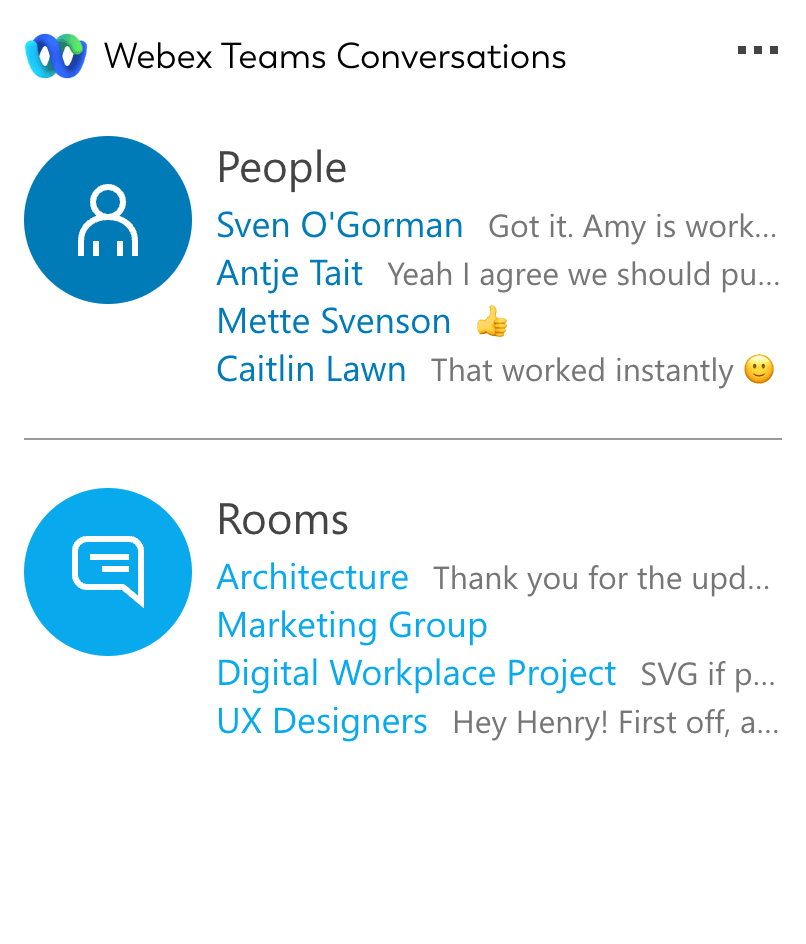 See recent conversations with colleagues and chats from your rooms
All product names, logos, and brands are property of their respective owners. All company, product and service names used on this website are for identification purposes only. Use of these names, logos, and brands does not imply endorsement.