Your Digital Assistant is ready!
   Activate for free
Learn more
How does Digital Assistant work?
Coming soon
Fulfill common employee requests with
pre-trained chatbot agents
Customizable chatbot that uses AI to
answer any question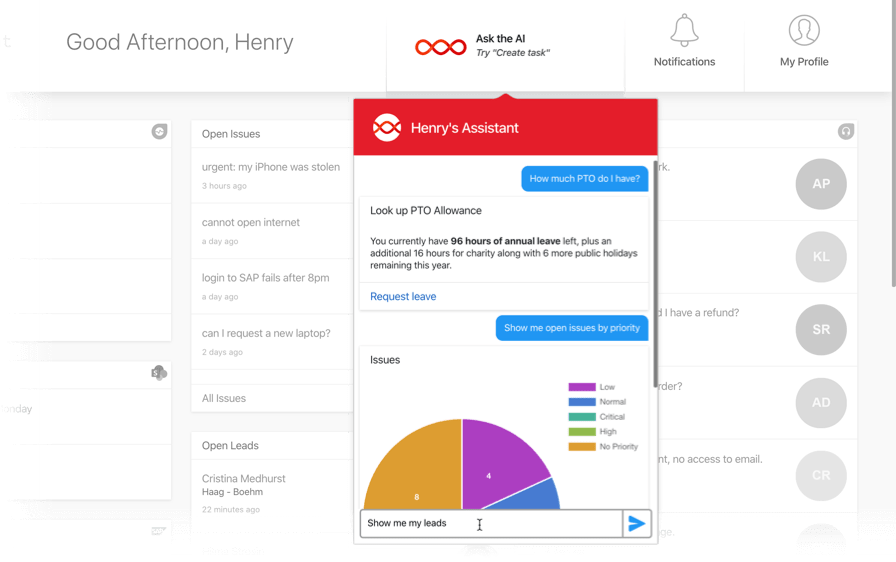 Users can ask their Assistant anything they need and will get intelligent answers with charts, in-chat forms or Q'n'A style responses.
Learn more about the AI chatbot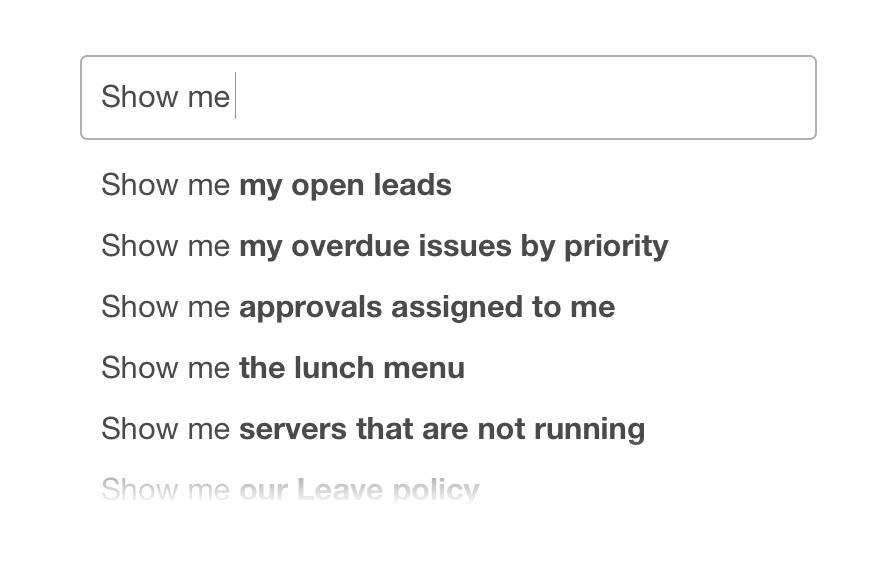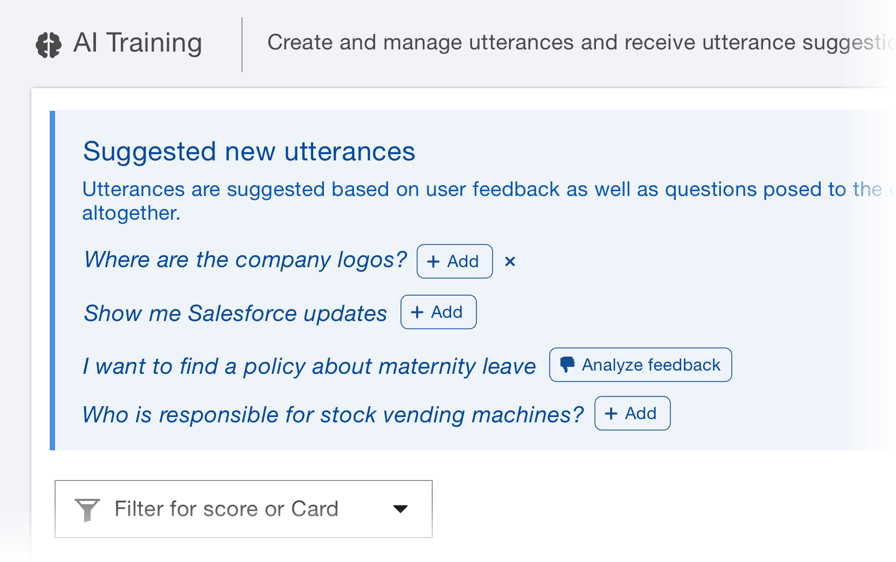 Combining analytics with user feedback, administrators can easily re-train and improve the accuracy of the AI's intent recognition.
Learn more about the AI chatbot 
What other platforms does the Assistant run on?