Understand and engage with your customers better than ever with the Salesforce app. Keep on top of individual customer tasks and leads and get instant notifications when something new needs your attention. Additionally you can pin Cards to your Board which allows you to better monitor your contacts.
Turn adenin into a Sales productivity tool that allows you to efficiently stay on top your sales objectives
Get instant updates from your Salesforce account, including open cases, leads and tasks
Conveniently submit new cases, events or leads from the built-in forms
Offer Salesforce Cards on multiple built-in Channels, such as Microsoft Teams or SharePoint
Make custom Adaptive Cards using Salesforce's API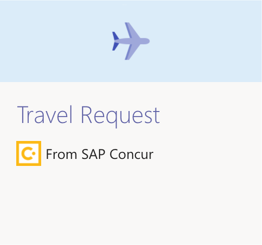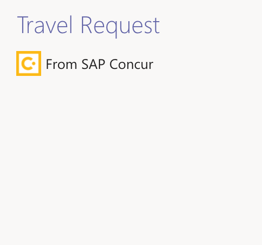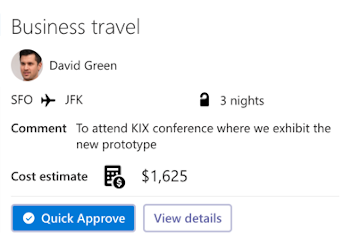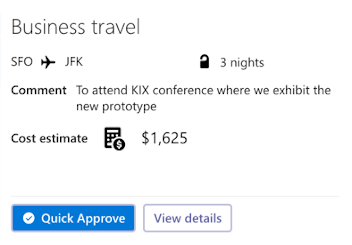 Using the built-in Adaptive Card designer you can easily make your own Adaptive Cards using Salesforce's RESTful API. Let Digital Assistant handle all the pesky authentication, and just point the designer to a SOSL search of your choosing by clicking on the Connect to data source and entering the connection string /services/data/v54.0/query?q= followed by your URL-encoded SOSL search string.
Make a Salesforce Adaptive Card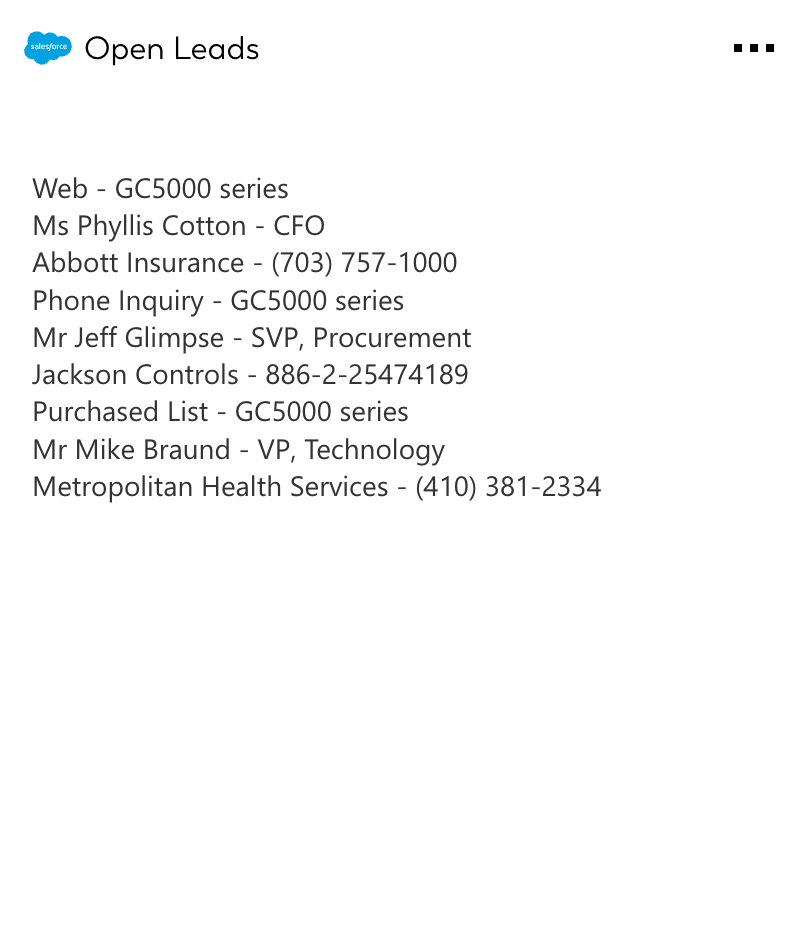 See your open Salesforce leads in a simple Adaptive Card list, that you can easily customize with the Adaptive Card designer by clicking on ··· → Edit in Designer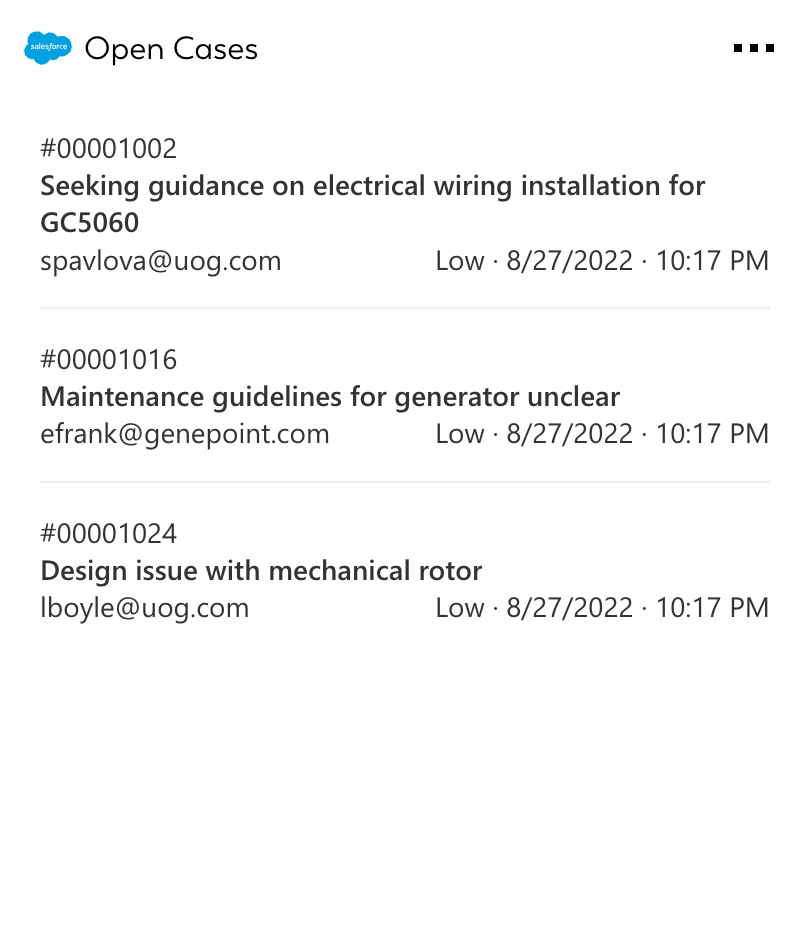 See a list of your Salesforce cases so you quickly spot whenever you have a new case open, without having to manually check your inbox. Perfect for when Salesforce cases go to a shared mailbox.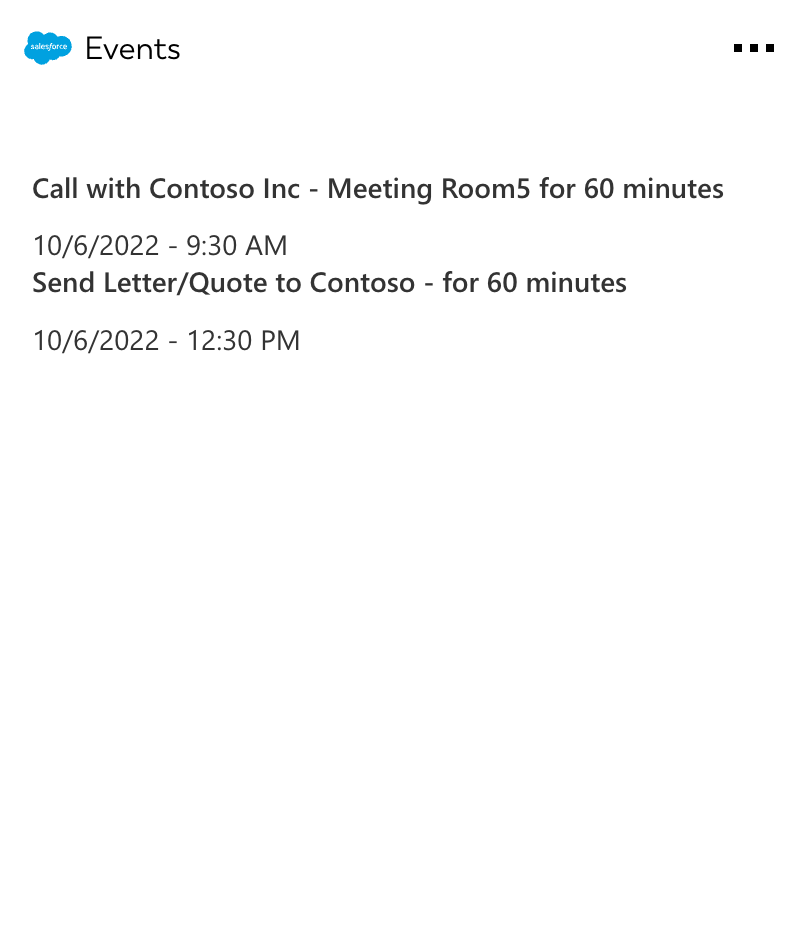 Get an Adaptive Card with a list of your Salesforce events conveniently on your Digital Assistant Board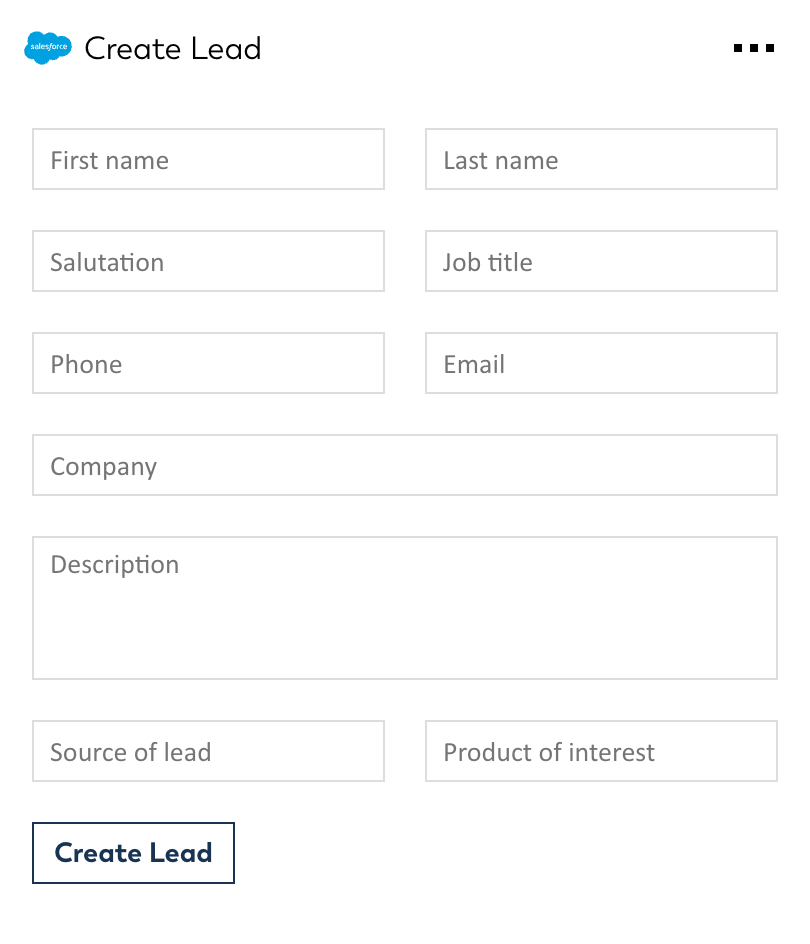 Create new leads in your Salesforce account with this easily adjustable Adaptive Card form. Just fill it out, and without having to leave your Assistant, you can create a new Salesforce lead.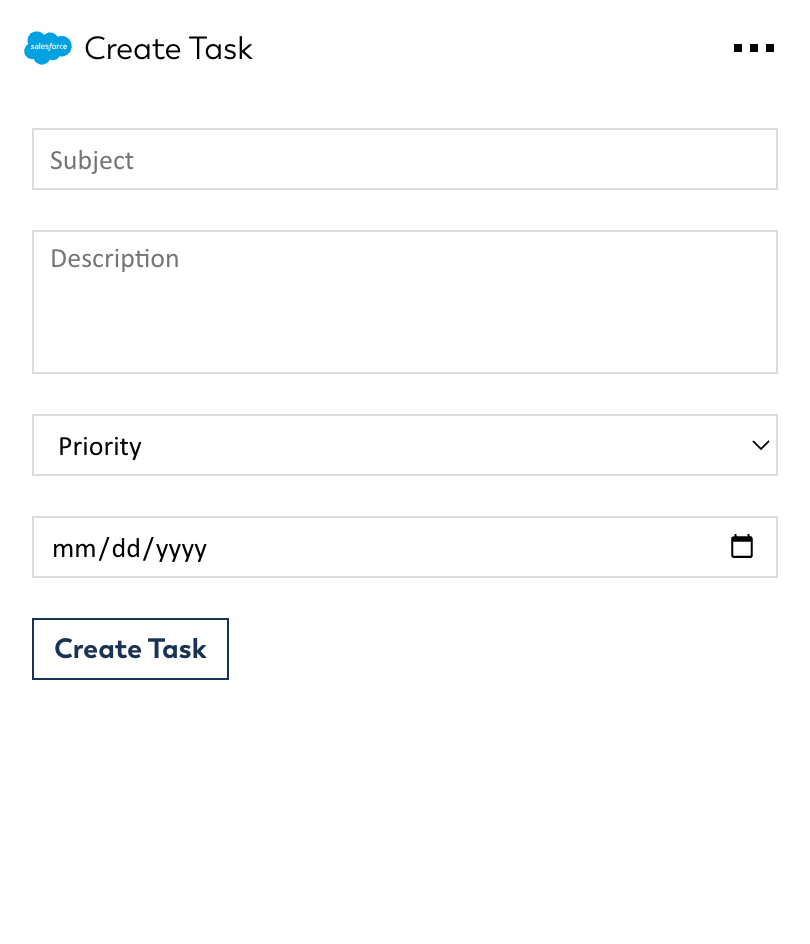 Quickly add a new task or reminder to your Salesforce account, by placing this Card in a convenient spot such as your Board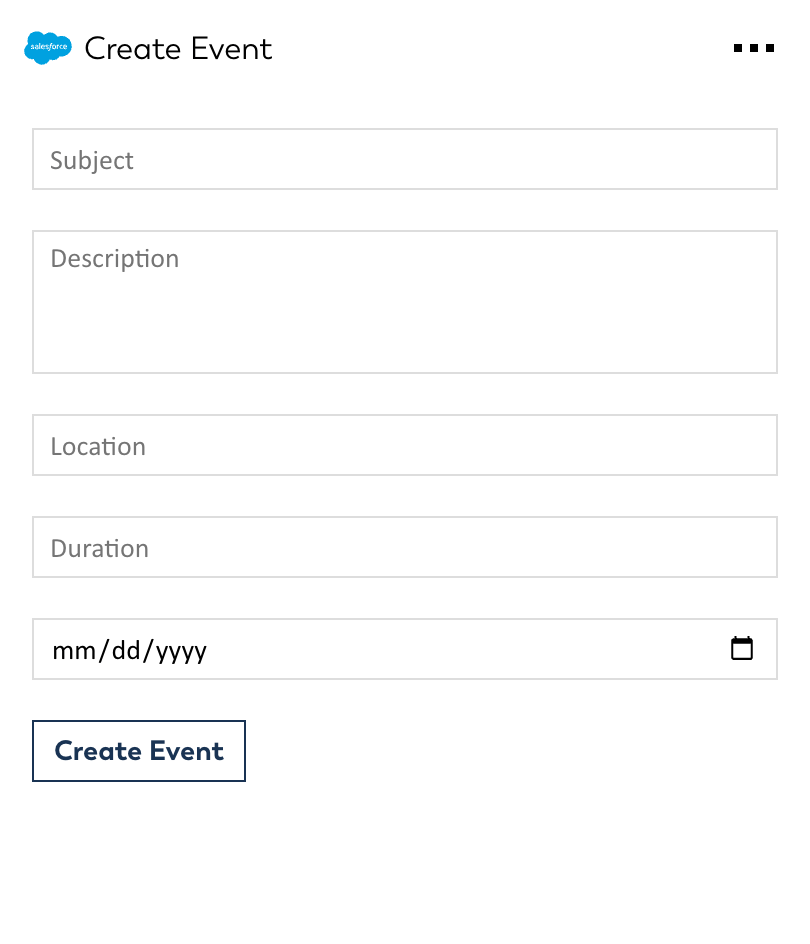 Make new events for your Salesforce account without having to go out of your way to open Salesforce in a new tab. Perfect for when you had a passing thought, are currently on the phone with a customer, or just don't want to break your flow.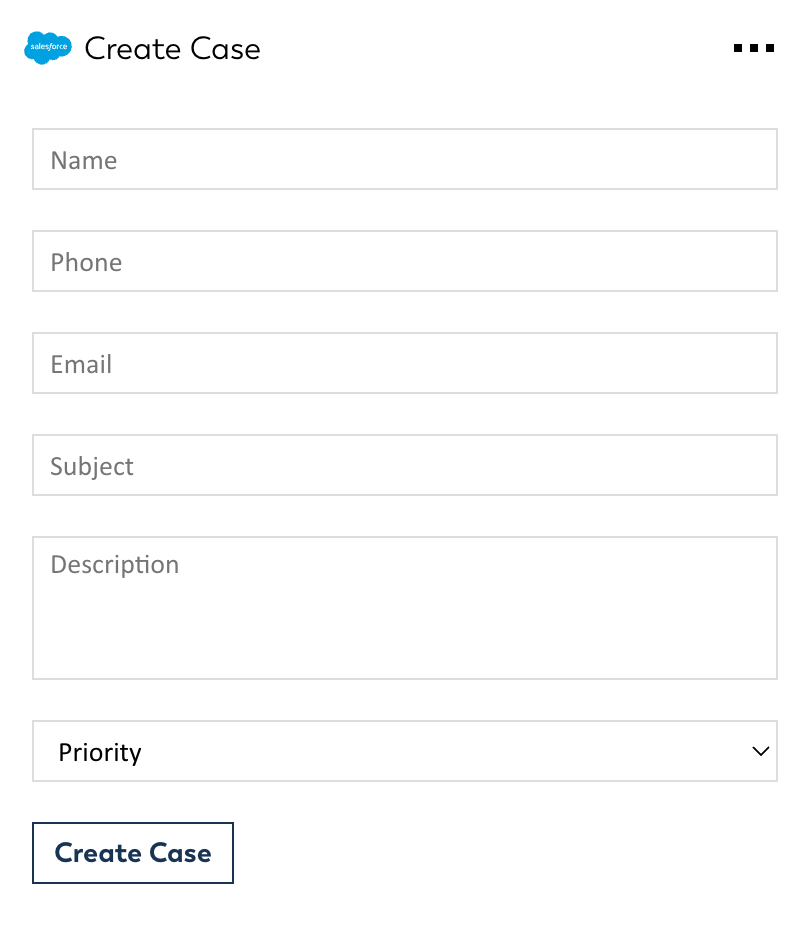 Open a new case directly in Salesforce without breaking your flow. This Adaptive Card can be easily pinned to your Board or embedded into any other channel where your Digital Assistant is available.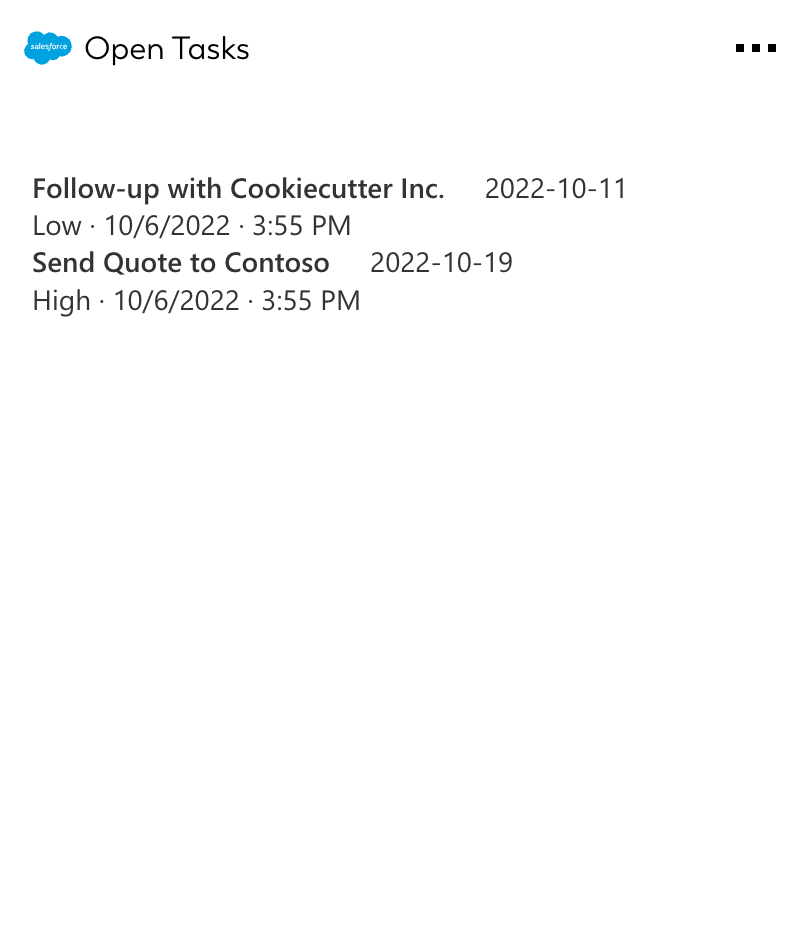 See a list of your open Salesforce tasks conveniently on your Digital Assistant Board
All product names, logos, and brands are property of their respective owners. All company, product and service names used on this website are for identification purposes only. Use of these names, logos, and brands does not imply endorsement.