Browse Apps
Airtable integration
Add to Digital Assistant
Last updated May 13 2020
Airtable integration
Receive real-time notifications as actionable links and create new records on the go
Stay on top of everything and anything with Airtable, the popular spreadsheet-cum-database created for everyone. You can organize pretty much anything - then edit, comment, and collaborate in real time. From sales leads to vacation planning to inventory management, Airtable makes it easy to manage your workday.
Digital Assistant's Airtable integration lets you receive instant updates from Airtable right inside Digital Assistant. If somebody assigns an issue to you, mentions you in a comment or adds a new row to one of your tables, you'll get a real-time notification in Digital Assistant. Quick links make it easy to take action on the go from any device, without you needing to check into Airtable.
Need to keep everything in one place? Digital Assistant can integrate Airtable data into it's universal enterprise search, giving you AI-powered results and suggestions. It's never been easier to find what you're looking for.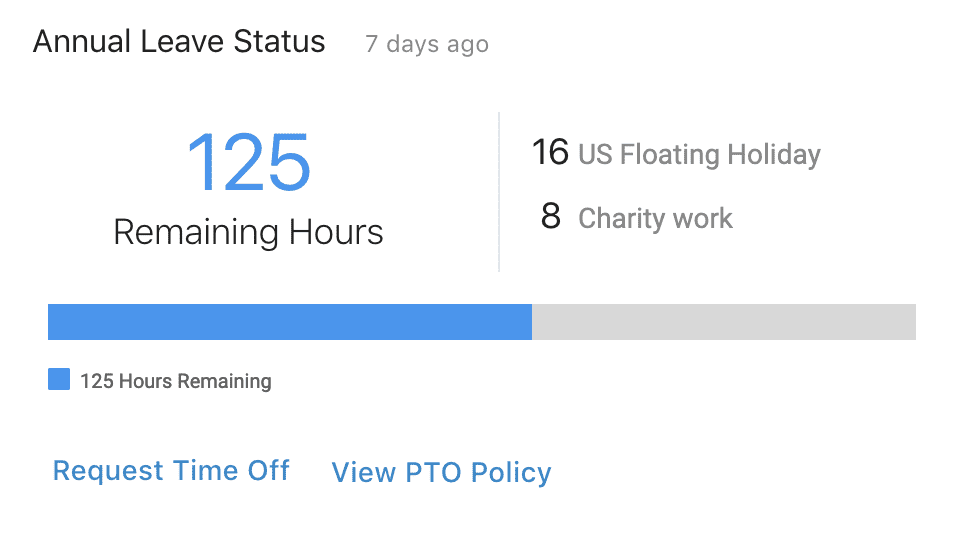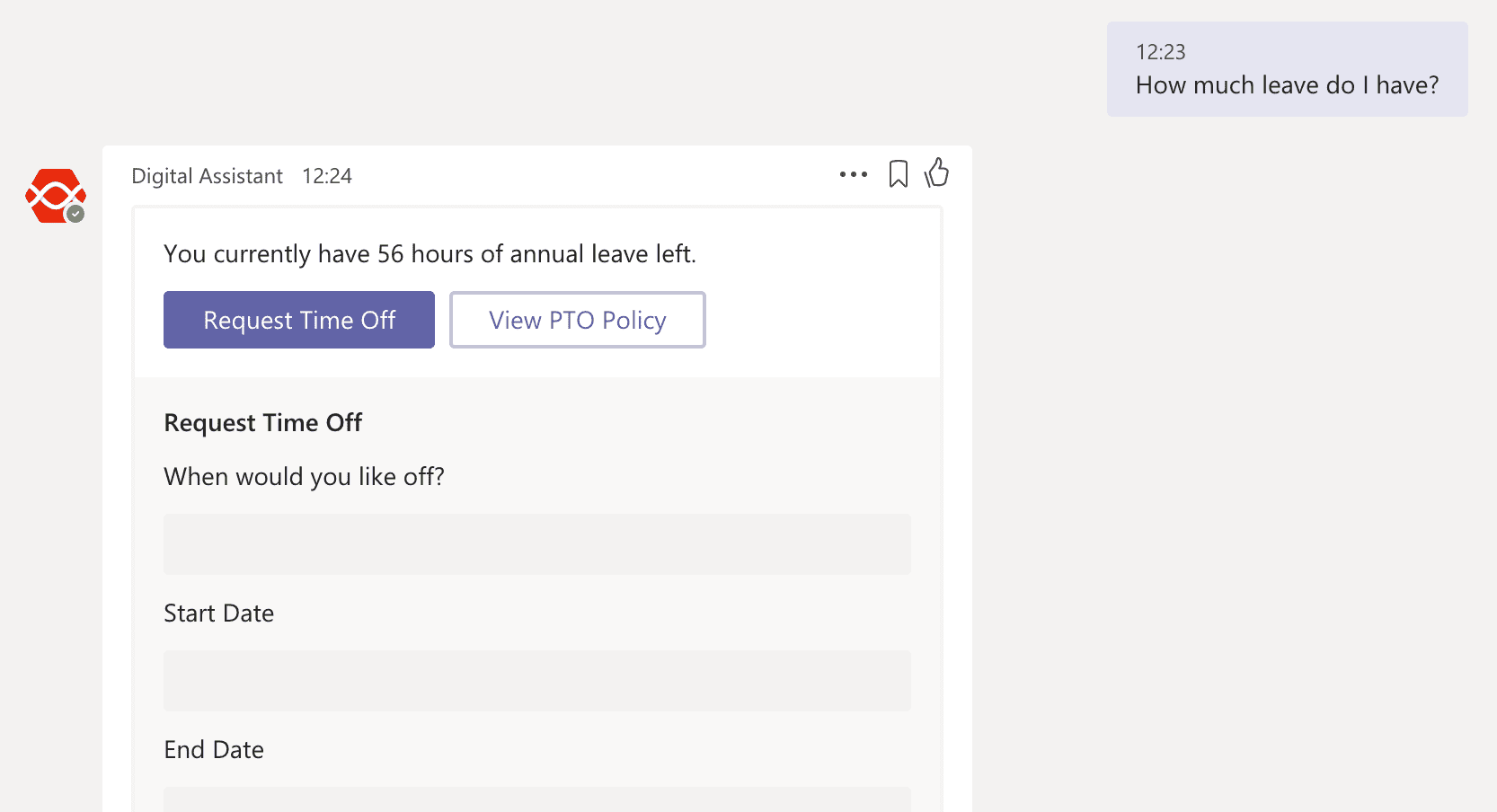 Annual Leave Status
The Annual Leave Status Card shows you how much of your annual time off allowance you have remaining, including charitable leave.
Want to book some time off? You can create a leave request directly from the Annual Leave Status Card, or just ask your Assistant to start a new leave request.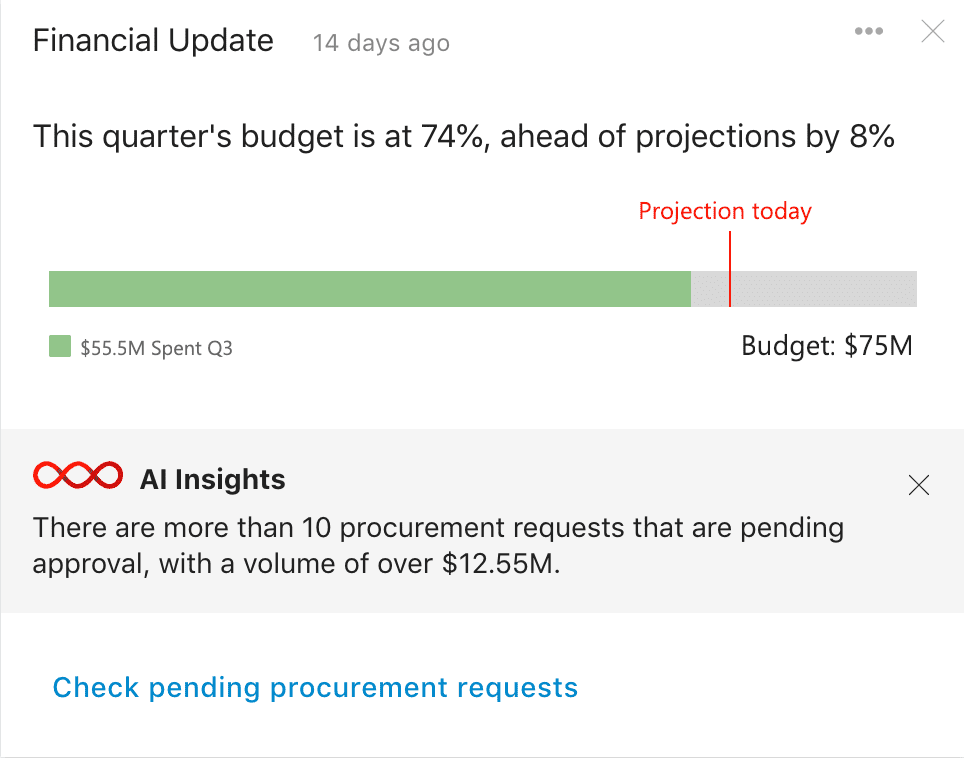 Budget Update
The Budget Update Card shows you the remaining budget for the quarter, including the projected and actual spend. Below you can see AI insights, for instance if there are pending procurement approvals in case the actual spend leaves some room for more expenses.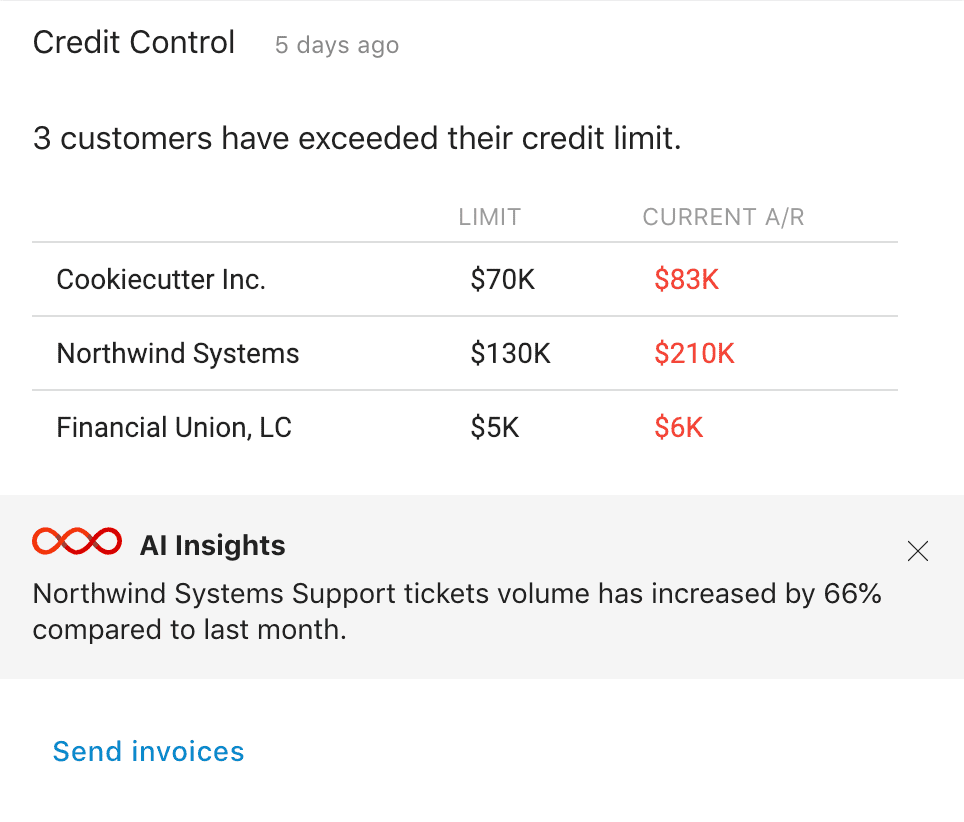 Credit Control
Maintaining customer relationships can be difficult, especially when you look after a lot of different customers - and already have enough on your plate! The Credit Control card alerts you if any of your customers are close to or have exceeded their arranged credit limit, making it easy for you to know when to reach out.
The Credit Control card allows you to take action on the go, by automatically triggering an invoice issuance to your customers. This Card also provides AI insights, giving you contextual business information to help support your decisions and actions moving forward.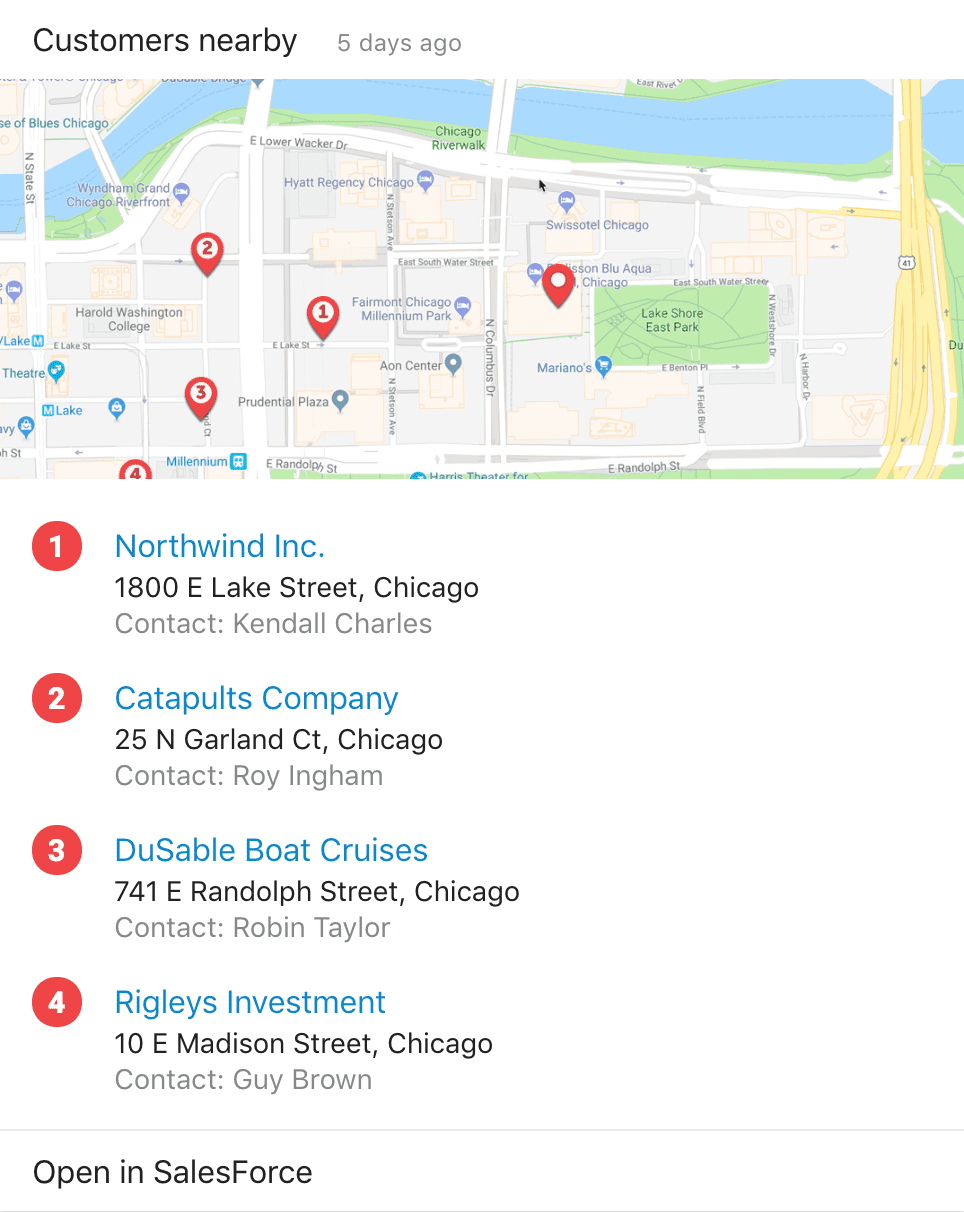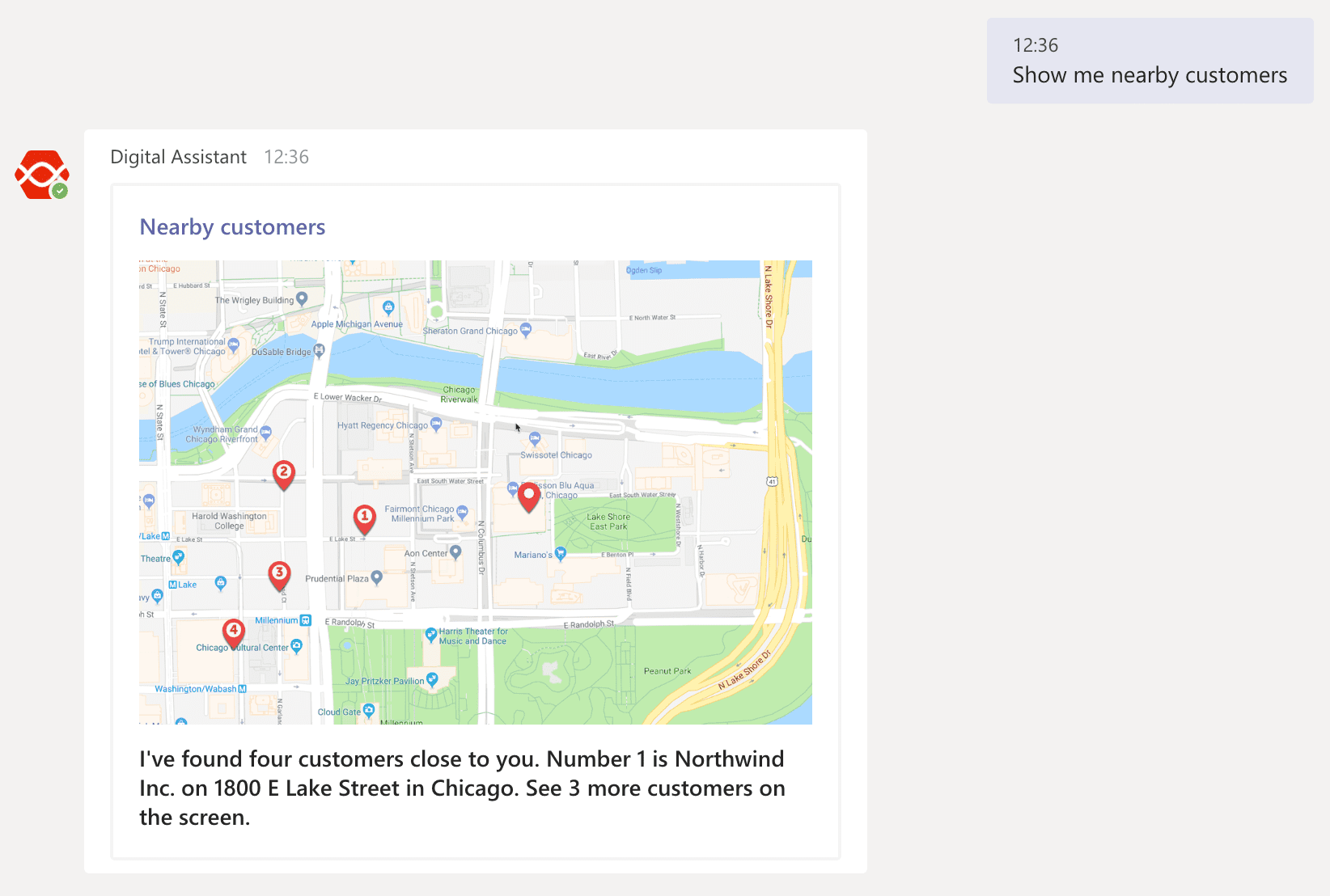 Customers Nearby
Whether you're at your normal office location or travelling cross-country or overseas, the Customers Nearby Card will alert you to any customers who have offices near you.
This Card shows you a list of nearby customers, their location on an interactive map, their address and your company contact. By clicking on a customer you can load directions to their address from your location, or open their record in Salesforce for more in-depth information.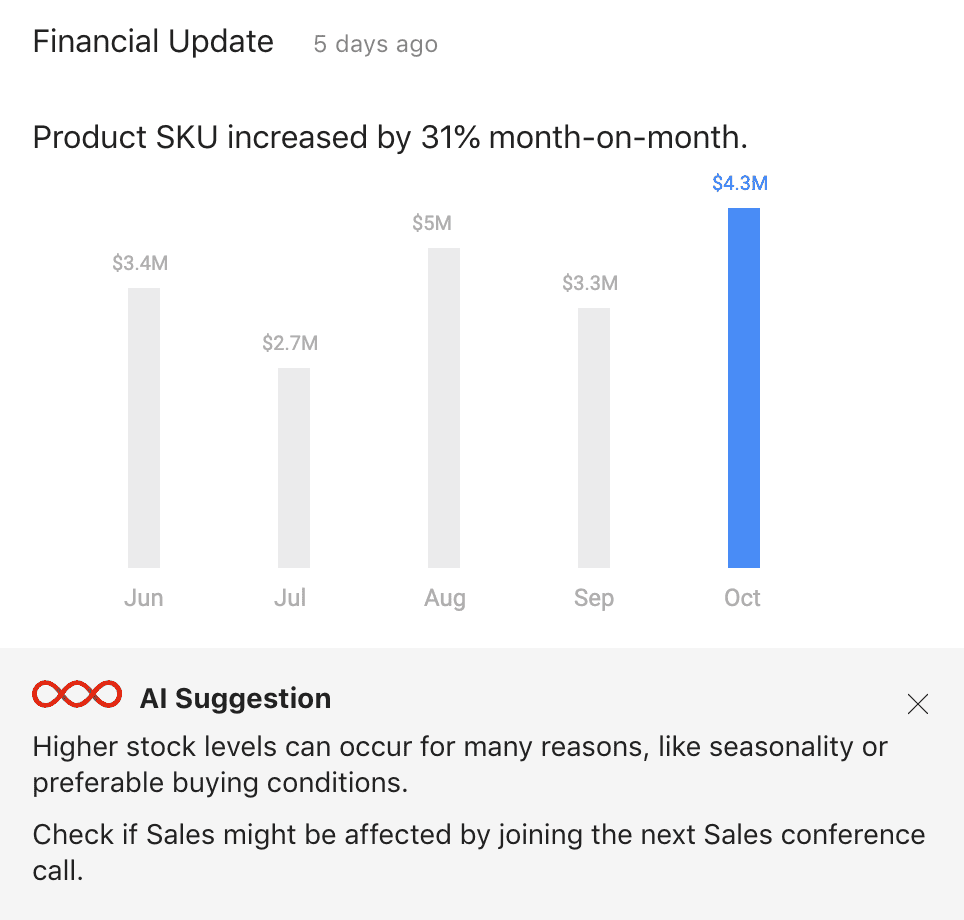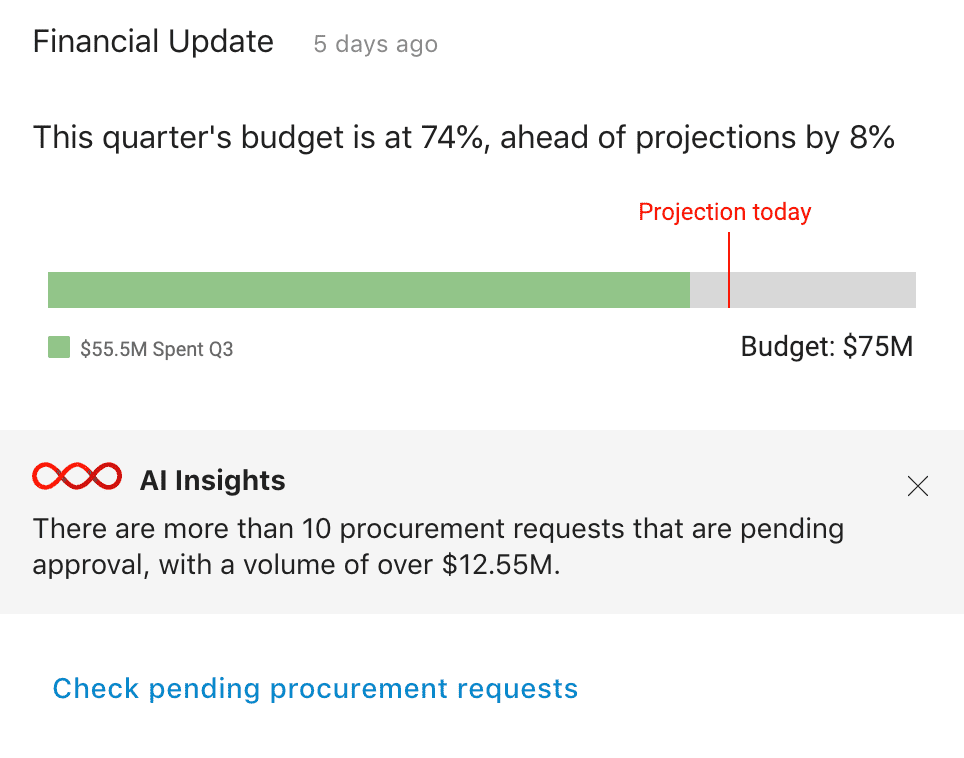 Finance
Get tailored financial updates relevant to your role with the Finance Card. Digital Assistant will show you exactly what you need to know to perform your role and make better business decisions - make sure your team is on target with your allotted spend, see how your stock sales are performing and more, and get AI-powered insights to help you meet your goals.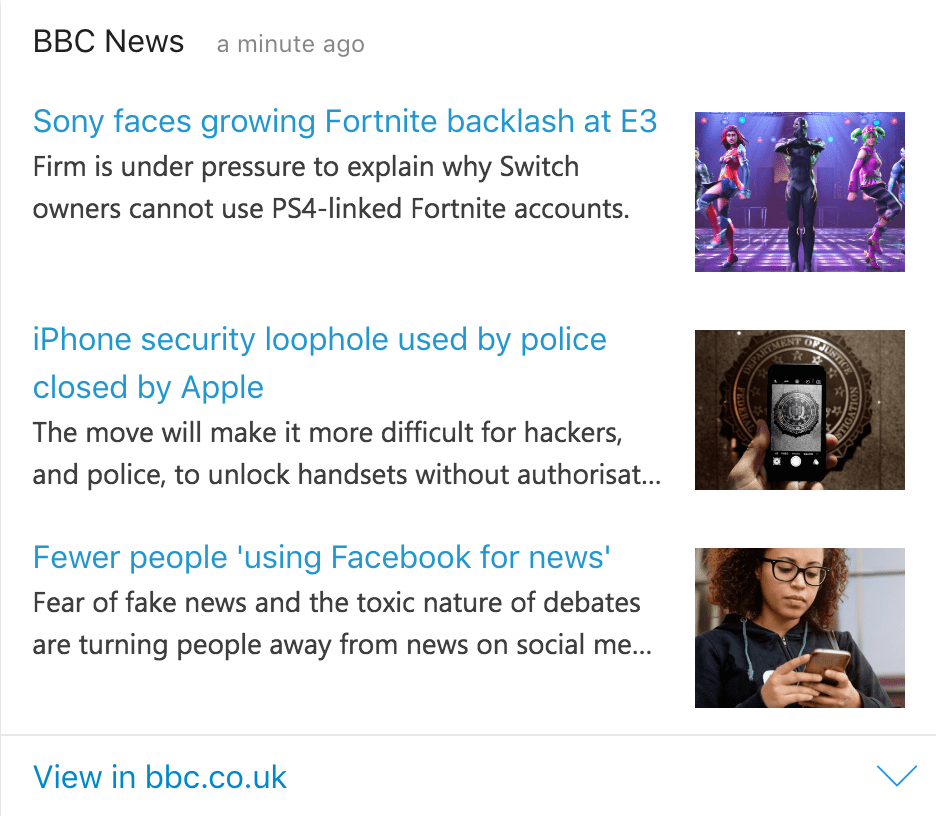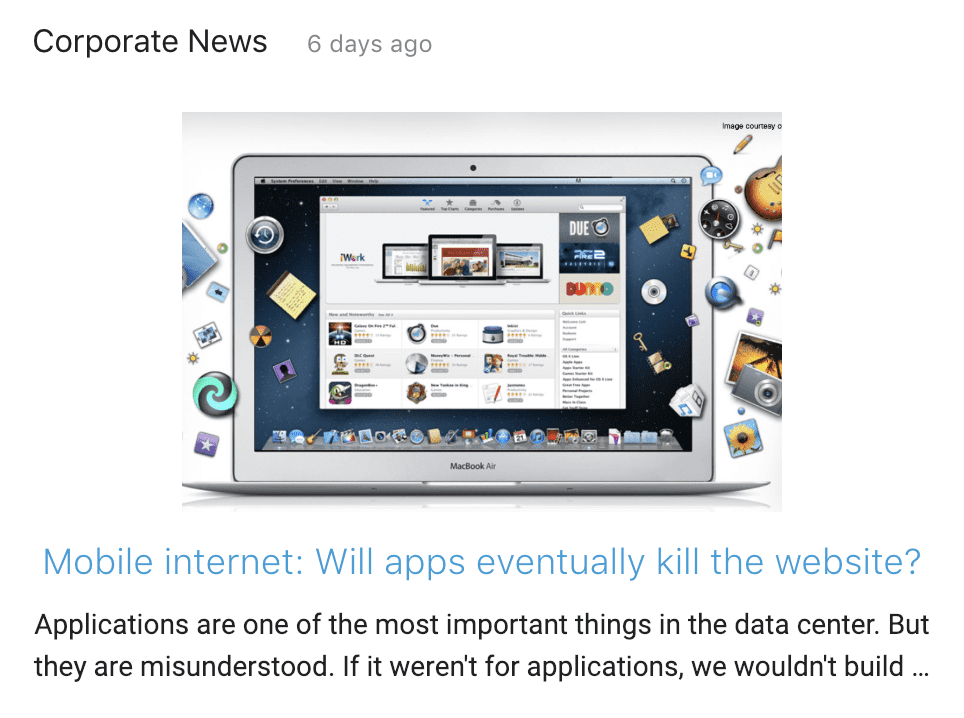 News
The News Card shows the user a list of the most recent news items the Connector received. The list shows 3 items by default and the user can click the expand icon to make the list larger.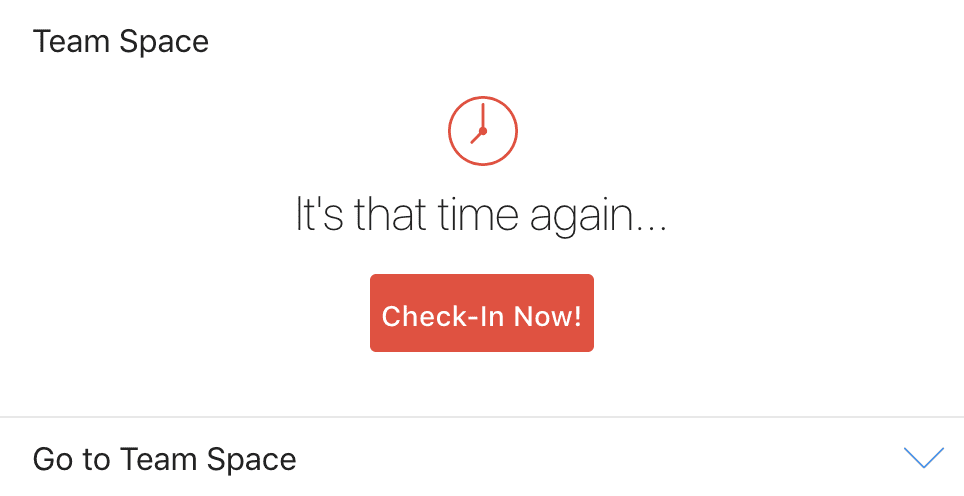 Project Tracker
The Project Tracker card helps you keep on top of your day. With task deadline notifications, check-in reminders and project update alerts, Digital Assistant helps you stay organized and focus on your work.
Check in to your team meetings directly from Digital Assistant with this Card, access task pages in connected applications for more detailed information and pin project status boards to your Workplace for at-a-glance updates.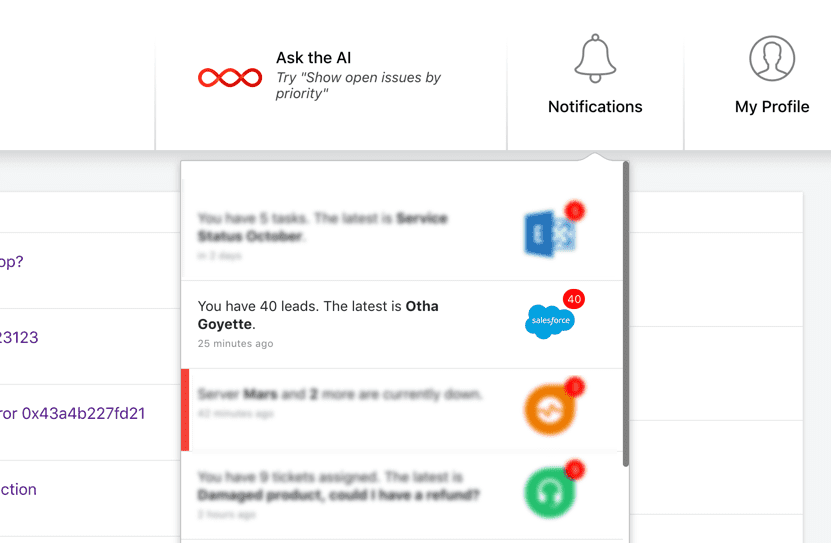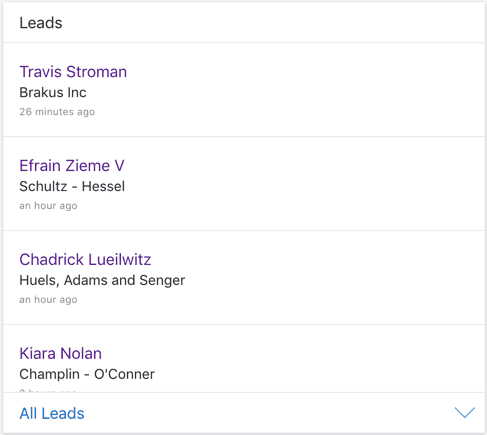 Sales Leads
With the Leads Card you can see various views of your Sales contacts taken directly from your CRM applications. Views include new leads, today's leads, unread leads, all leads and my leads.
This puts new sales leads and contacts directly at your fingertip on your Digital Assistant. As a sales manager you can see what new business came in, and which leads you are owning all with just a few simple utterances or by pinning the Card to your board.
Get instant notifications whenever new leads come in, or have been assigned to you
Directly open your contacts within your CRM application
Ask your Assistant whenever you want for a real-time list of all the leads you've not seen before, so it's easy to to follow-up with your team