Atlassian Jira integration
 Browse Apps
Atlassian Jira integration
Add to Digital Assistant
Last updated May 13 2020
Atlassian Jira integration
Stay on top of your software development lifecycle with Digital Assistant and Jira
Digital Assistant integrates with Atlassian Jira to make planning, tracking and releasing software easier than ever before. With the Jira integration for Digital Assistant, you can see an overview of your issues, tasks and current sprint in rich-media Card format, get live notifications when your projects get updated, and get up-to-date status reports on your issue backlog and current release status.
Track issues assigned to you, get notified about new issues and manage your issue log on-the-go
Comment on issues and to-dos directly from Digital Assistant, without having to go to Jira
Create status dashboards for your projects, sprints and releases so you can see everything at-a-glance
Ask Digital Assistant questions about issues, reports and more and receive smart answers
Digital Assistant's Jira integration makes it easier than ever to do great work. And because Digital Assistant works on all your devices, you can access Jira from anywhere - mobile devices, through smart speakers like Alexa or within your Slack channels or Microsoft Teams groups.

AI Trending Documents
The AI Trending Documents Card shows suggestions for documents you might find useful from the adenin AI engine in Digital Assistant. Suggestions are based on a variety of factors including your location, timezone, role, responsibilities, assigned tasks, and more.
This Card will suggest popular and frequently accessed documents from your connected data sources, as well as content such as Cisco Spark rooms, Whitepapers, training courses and videos to help you achieve more at work.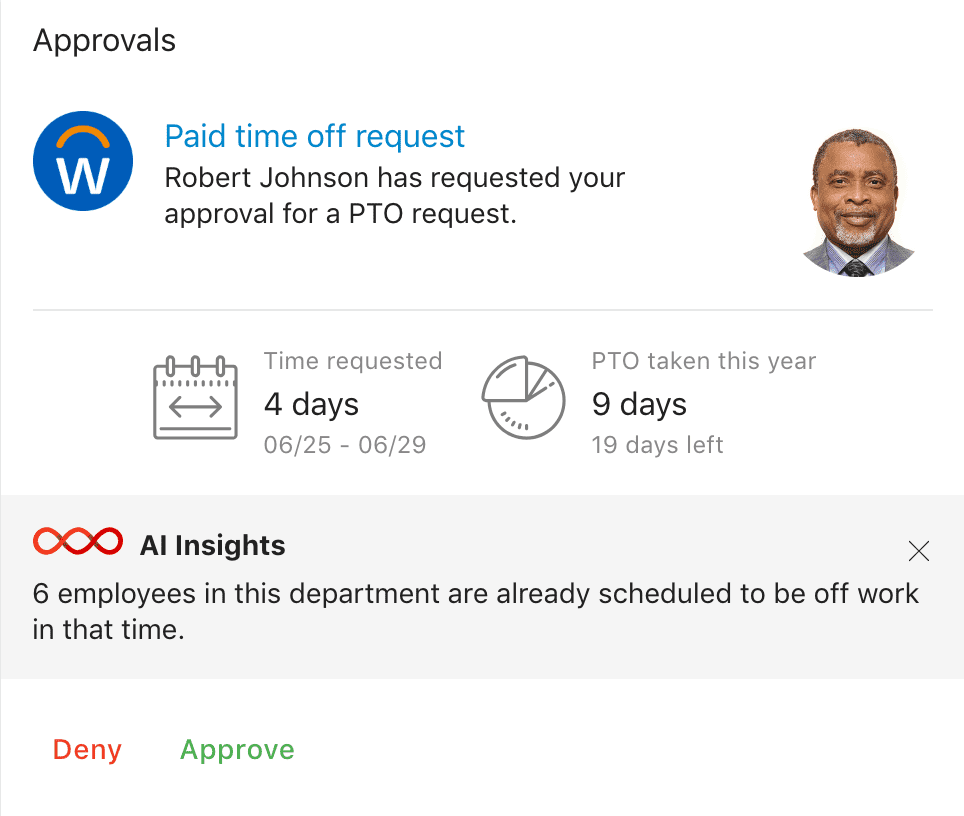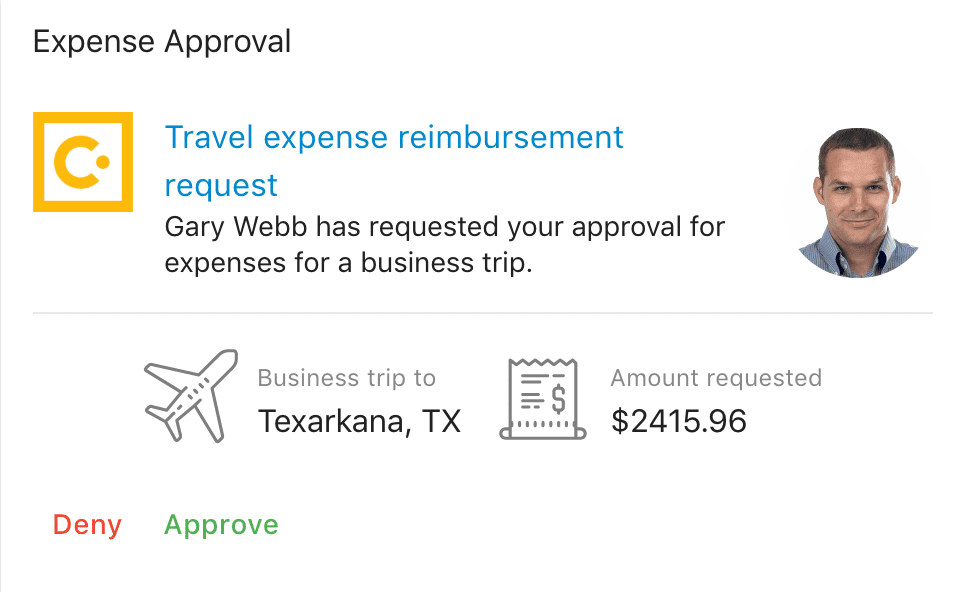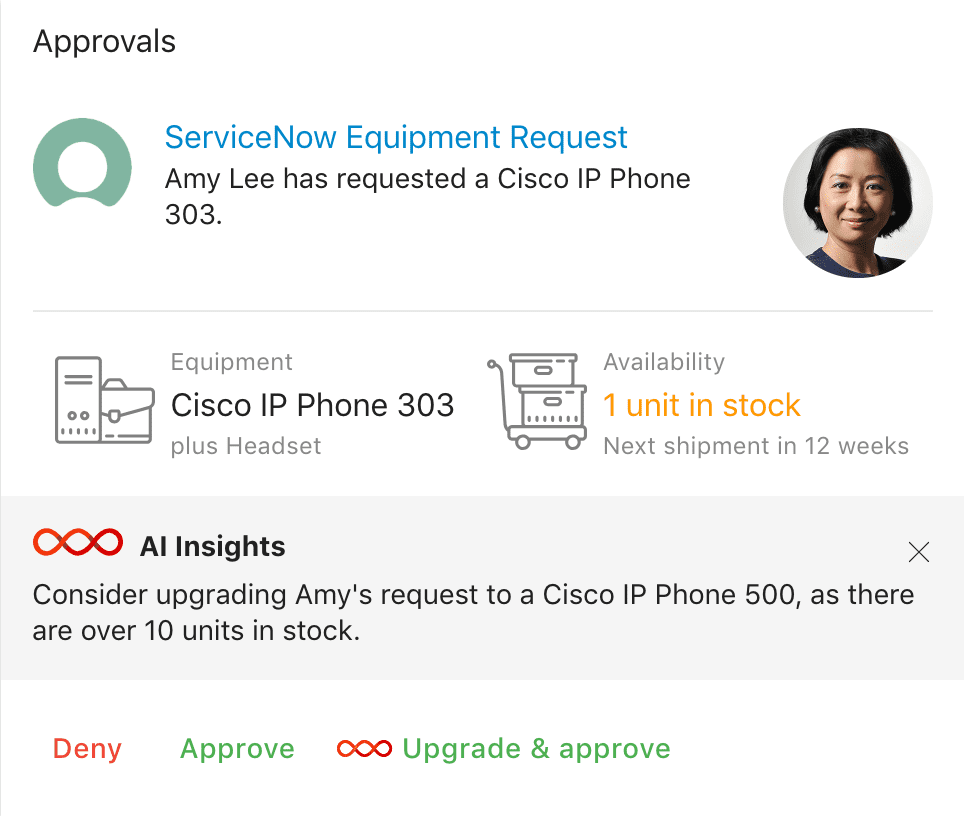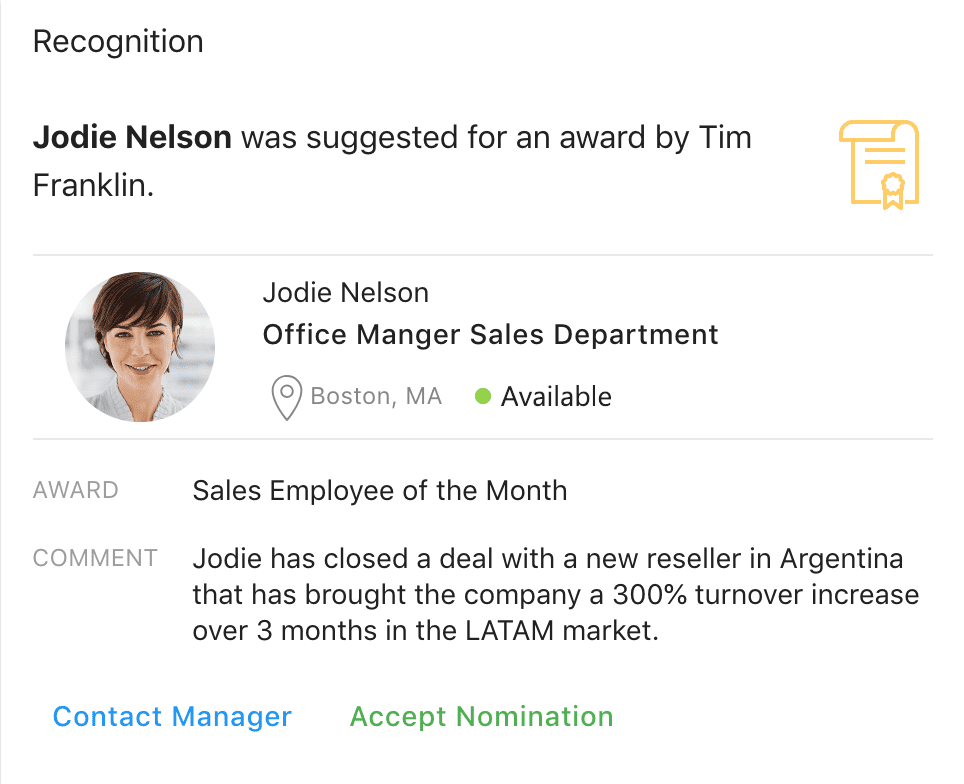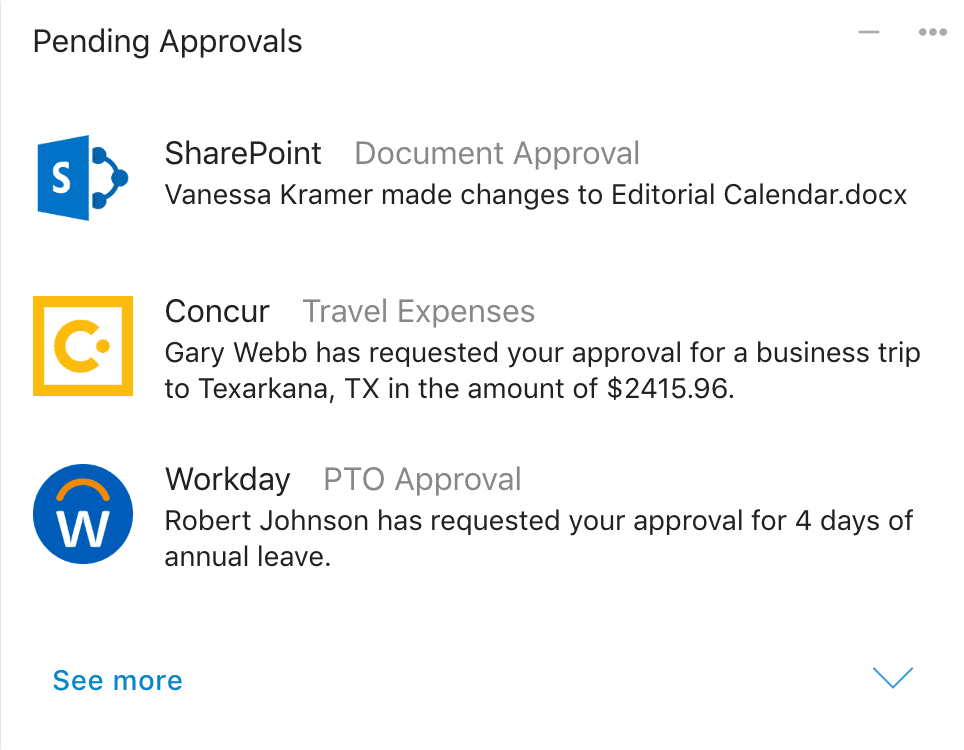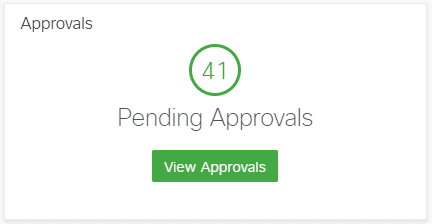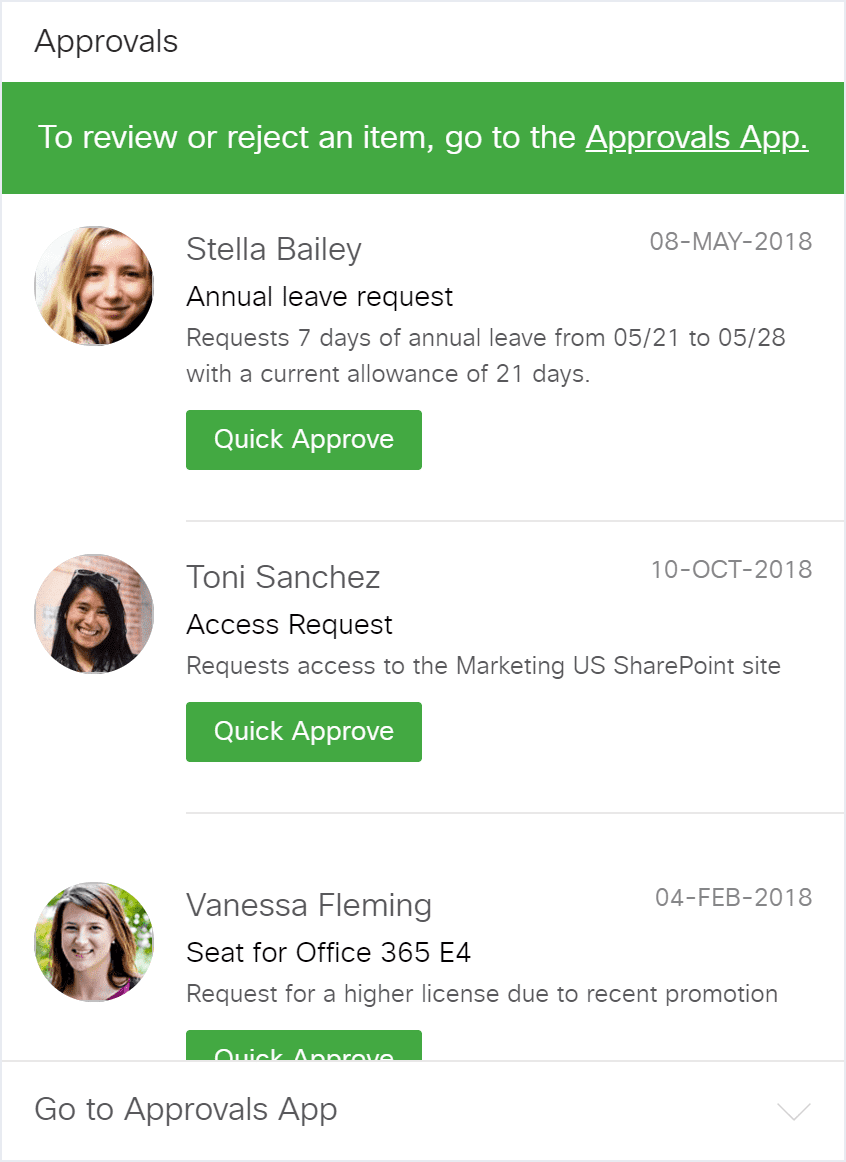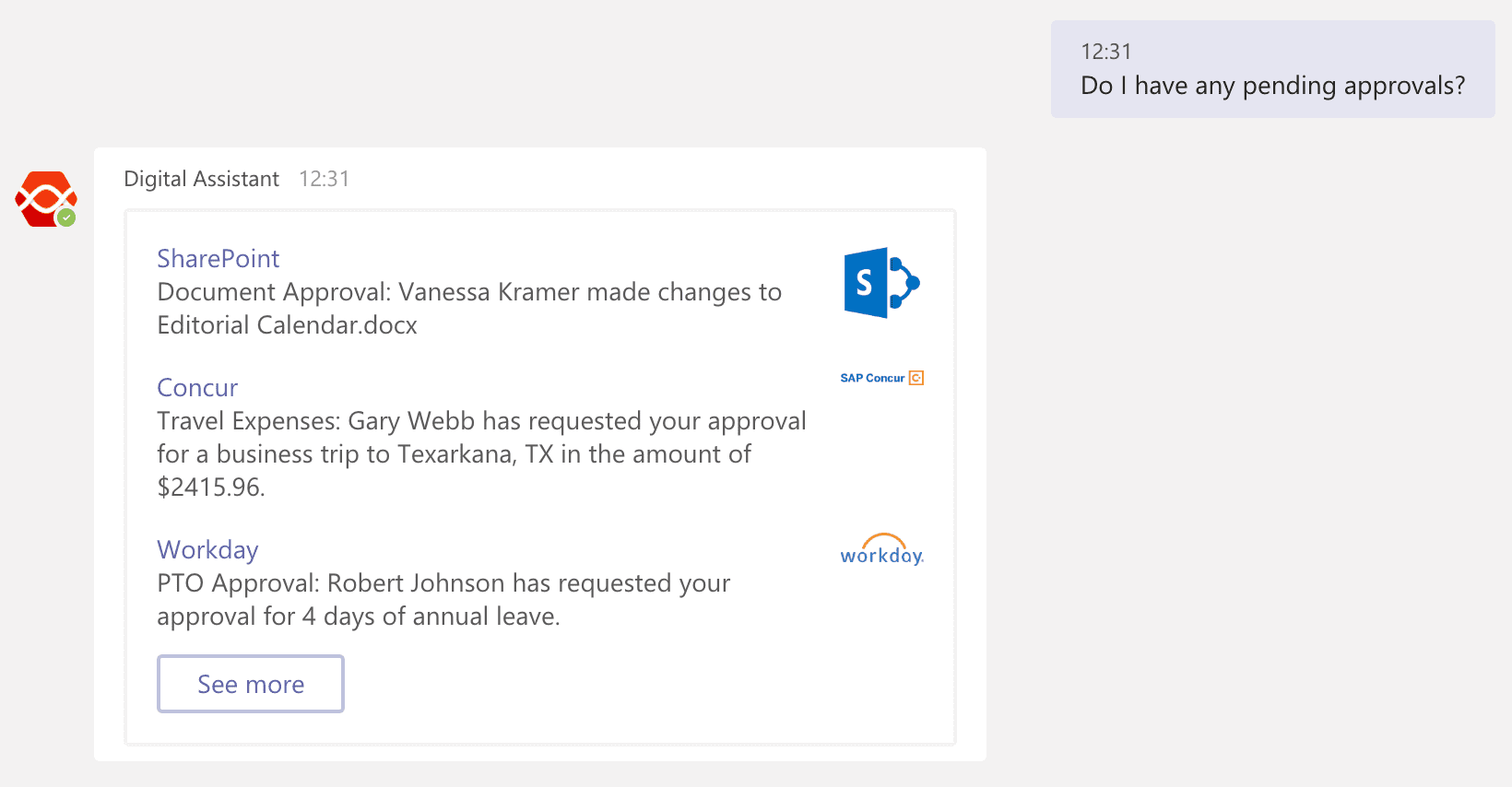 Approvals
Boost your productivity and get repetitive tasks done quickly with the Approvals Card. Managing multiple approval workflows can sap a huge amount of valuable time from your day, which is better spent focusing on your own tasks. With Digital Assistant, working through your approvals is quick, easy and accessible - and you can do it all with one Card.
The Approvals Card aggregates all of your existing apps with approval workflows - such as SAP Concur, SharePoint approvals and Workday - to show you an aggregated list or individual notifications about pending approvals. You can use this to work through all your workflows from a single convenient location, irrespective of which source created the approval.
If the approval workflow supports it, you can see additional details like reports, tables or dashboards before you approve or decline them.
If the app which generated the approval requires a decision rationale, you can fill out the relevant information in a form from inside the Card - without having to leave your Digital Assistant.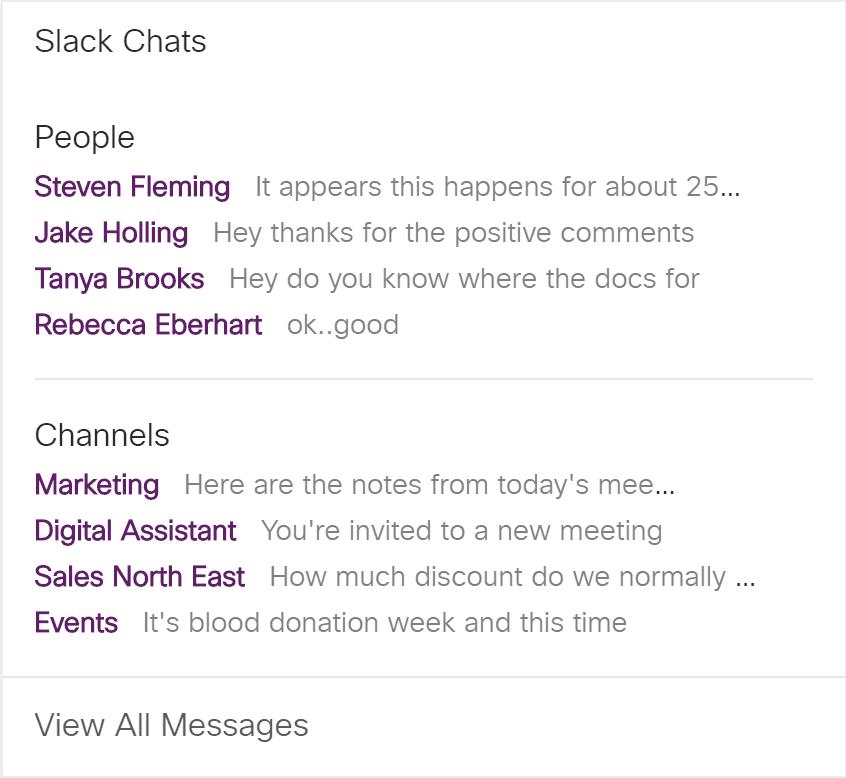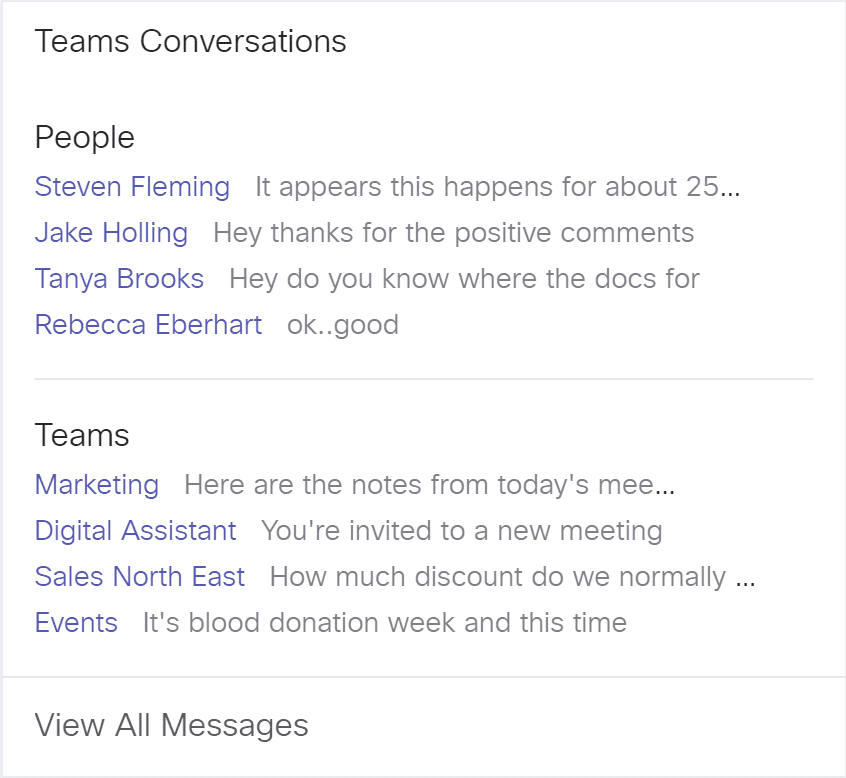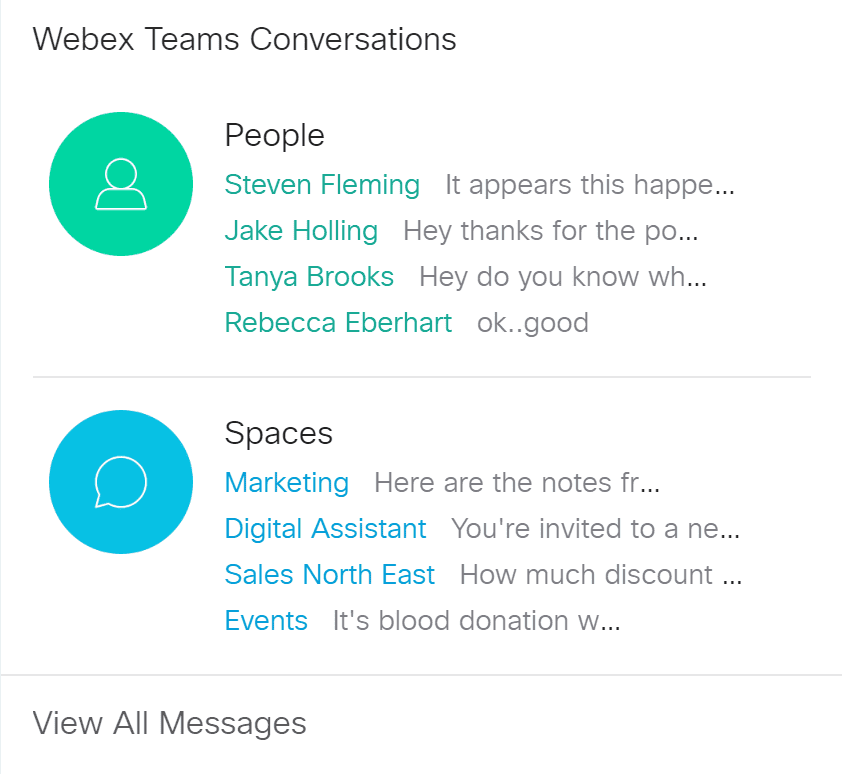 Conversations
Compatible with Microsoft Teams, Webex Teams and Slack you can see your most recent conversations on a Board Card. Click on a list entry to open the conversation right inside your desktop client or mobile app.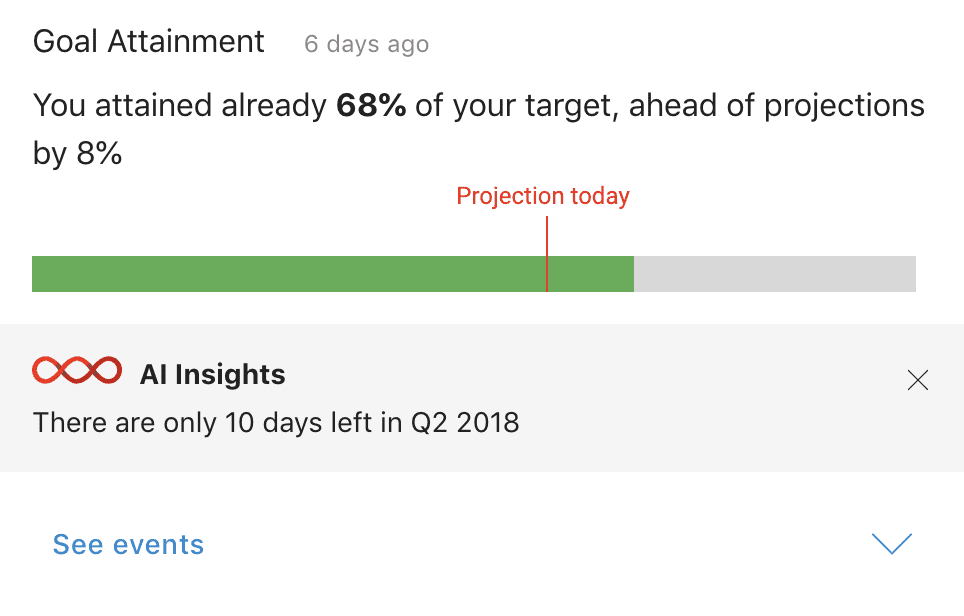 Goal Attainment
With the Goal Attainment card, you can see how close you are to achieving your weekly, monthly and quarterly goals, with AI insights to help you meet your target.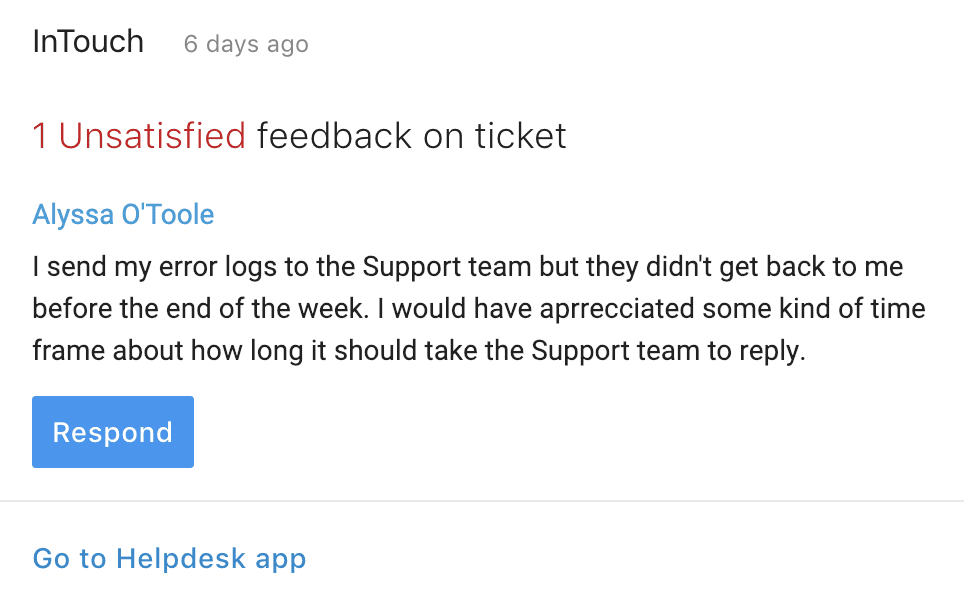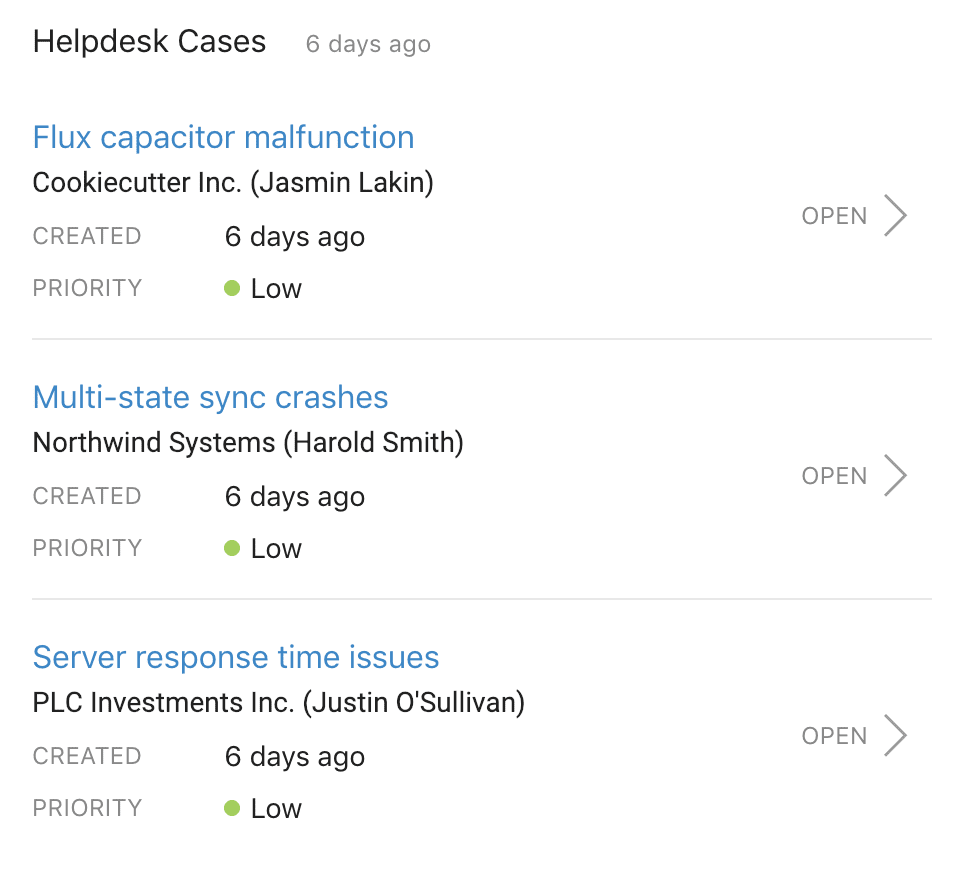 Helpdesk
Struggling to stay on top of your Helpdesk assignments? Digital Assistant's Helpdesk Card makes it simple to see tickets that are assigned to you, with valuable information like ticket priority and target due date, all in one place.
Pin the Helpdesk Card to your dashboard to keep track of your latest tickets and feedback, or get live notifications as and when tickets are assigned to you. Digital Assistant makes it easy to keep track of your tasks, on any device.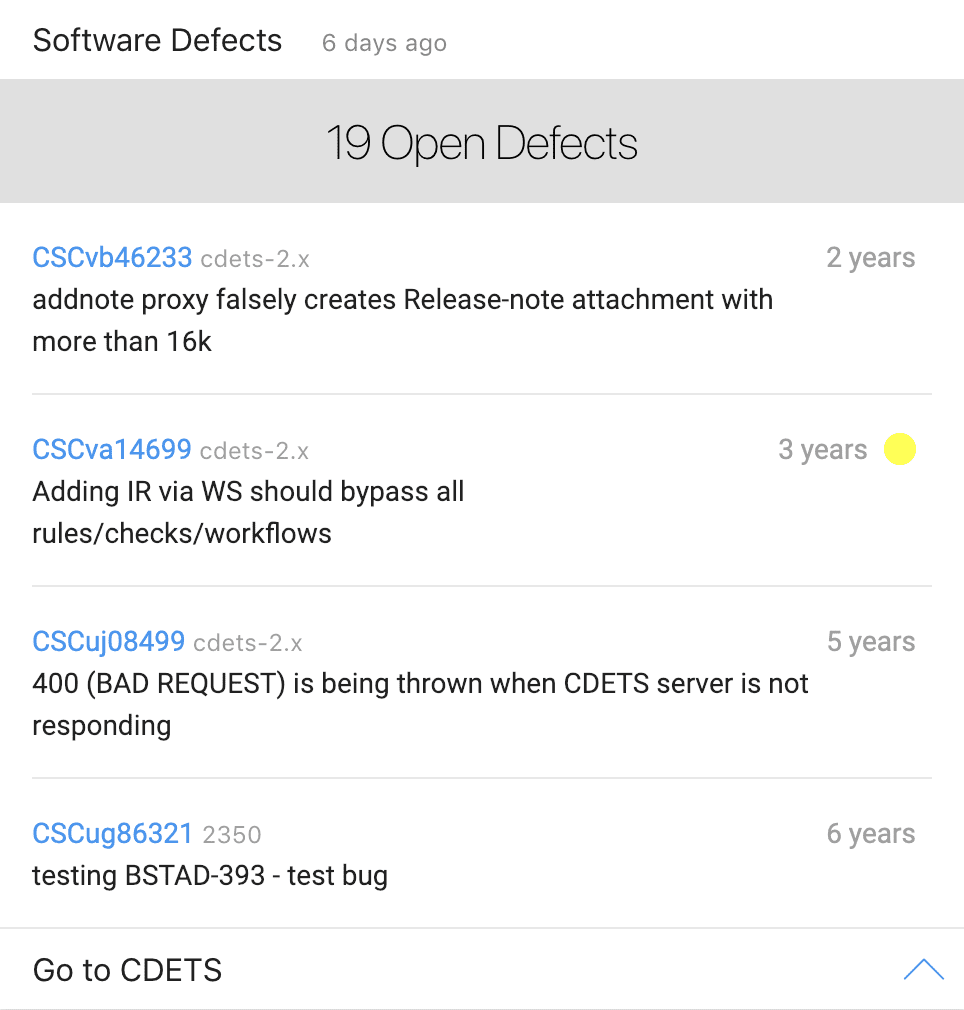 Issues and Defects Tracker
See open and assigned issues and defects with the Issues and Defects Tracker Card. This Card shows you any assigned tickets that you own, their priority and status and any other relevant information. You can quickly access tickets by clicking on them in the Card to open them in your issue tracking tool.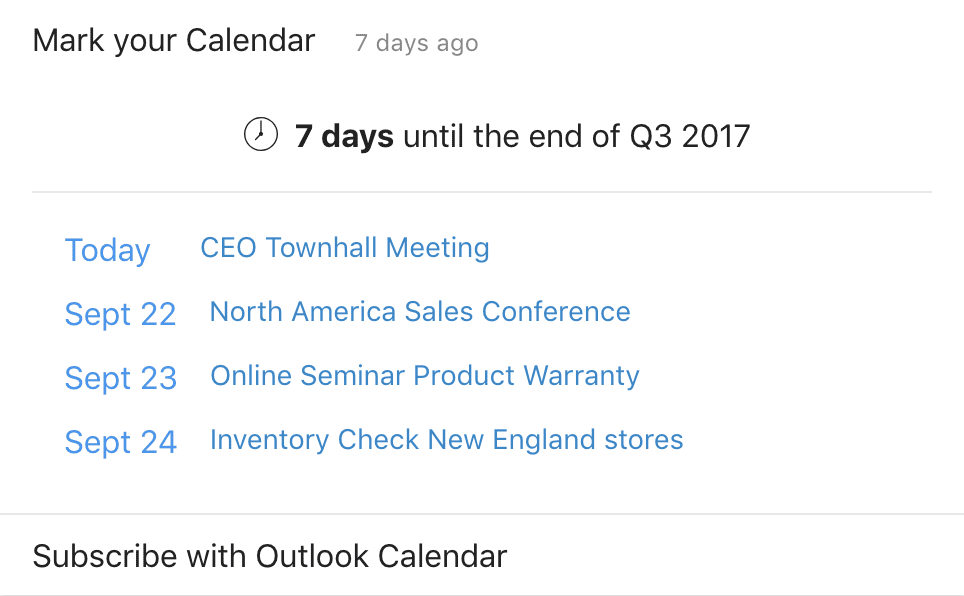 Mark Your Calendar
The Mark Your Calendar Card scans connected calendar applications, as well as company information, to show you a summary of important upcoming events. You can click on the events to get more information about them, and subscribe to the events in your own calendar applications with the click of a button.
This Card makes it simple to publicise information about company-wide events such as town halls, roundtables and conferences, so you can stay up to date with events within your organization.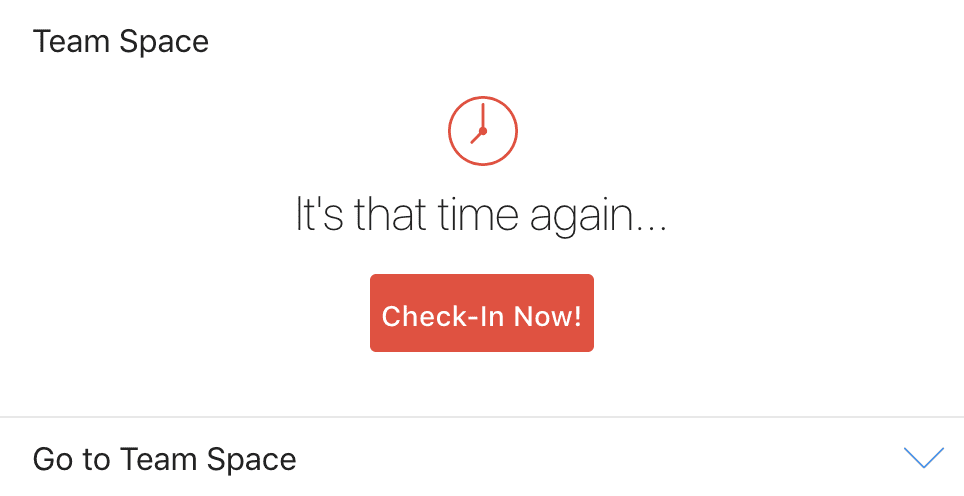 Project Tracker
The Project Tracker card helps you keep on top of your day. With task deadline notifications, check-in reminders and project update alerts, Digital Assistant helps you stay organized and focus on your work.
Check in to your team meetings directly from Digital Assistant with this Card, access task pages in connected applications for more detailed information and pin project status boards to your Workplace for at-a-glance updates.