Browse Apps
Google Docs integration
Add to Digital Assistant
Last updated May 13 2020
Google Docs integration
Find and share Google Docs documents, and receive edit notifications.
Search through all of your emails and files and get notified about changes as they happen with the Google Docs integration for Digital Assistant.
Share the documents you find with colleagues at the click of a button from within your Assistant.

AI Trending Documents
The AI Trending Documents Card shows suggestions for documents you might find useful from the adenin AI engine in Digital Assistant. Suggestions are based on a variety of factors including your location, timezone, role, responsibilities, assigned tasks, and more.
This Card will suggest popular and frequently accessed documents from your connected data sources, as well as content such as Cisco Spark rooms, Whitepapers, training courses and videos to help you achieve more at work.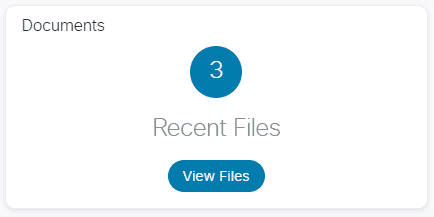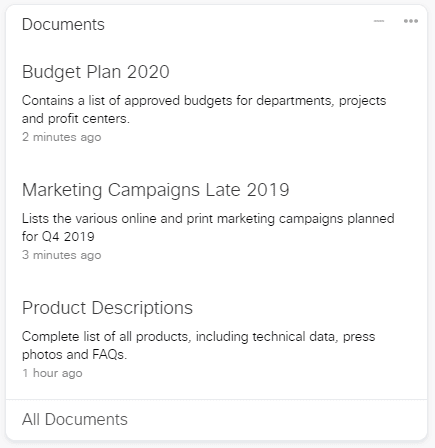 Cloud Files
Quickly search for and access documents and files across all of your favorite cloud storage providers with the Cloud Files Card.
The Cloud Files Card can additionally send you detailed notifications when files that you own or have shared with you are updated, so you can easily keep track of file changes. If you prefer to have that information at-a-glance, you can pin the Cloud Files Card to your dashboard.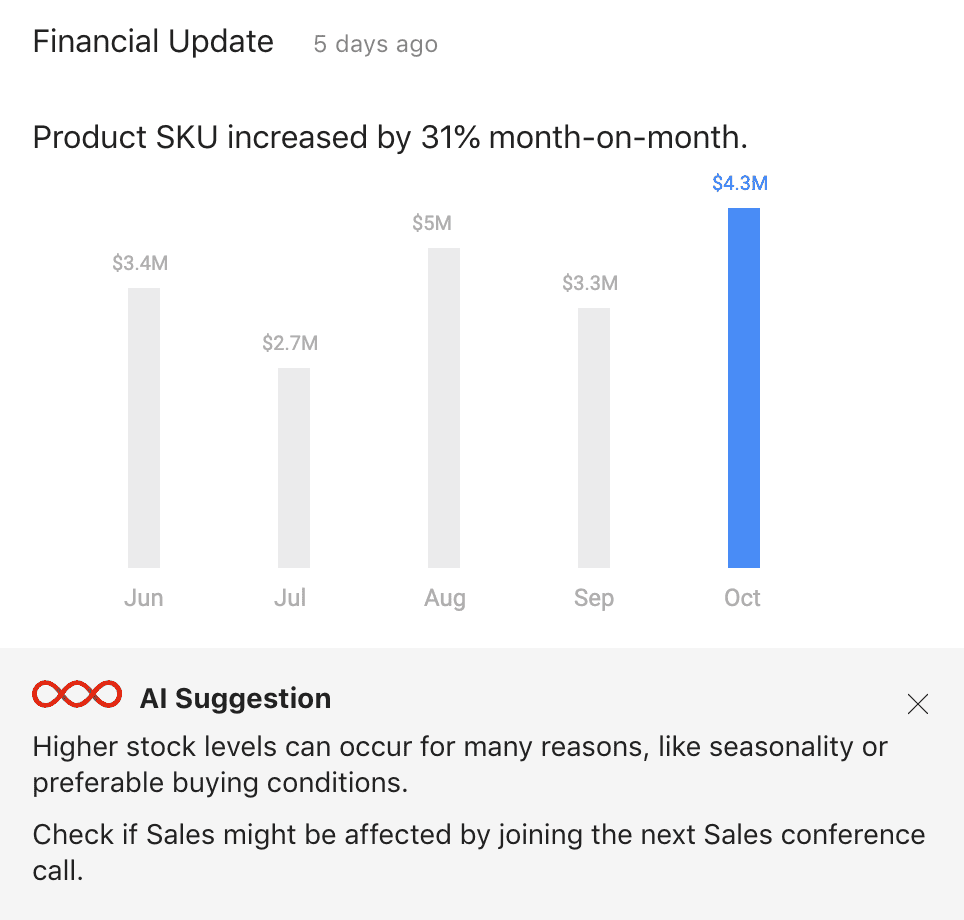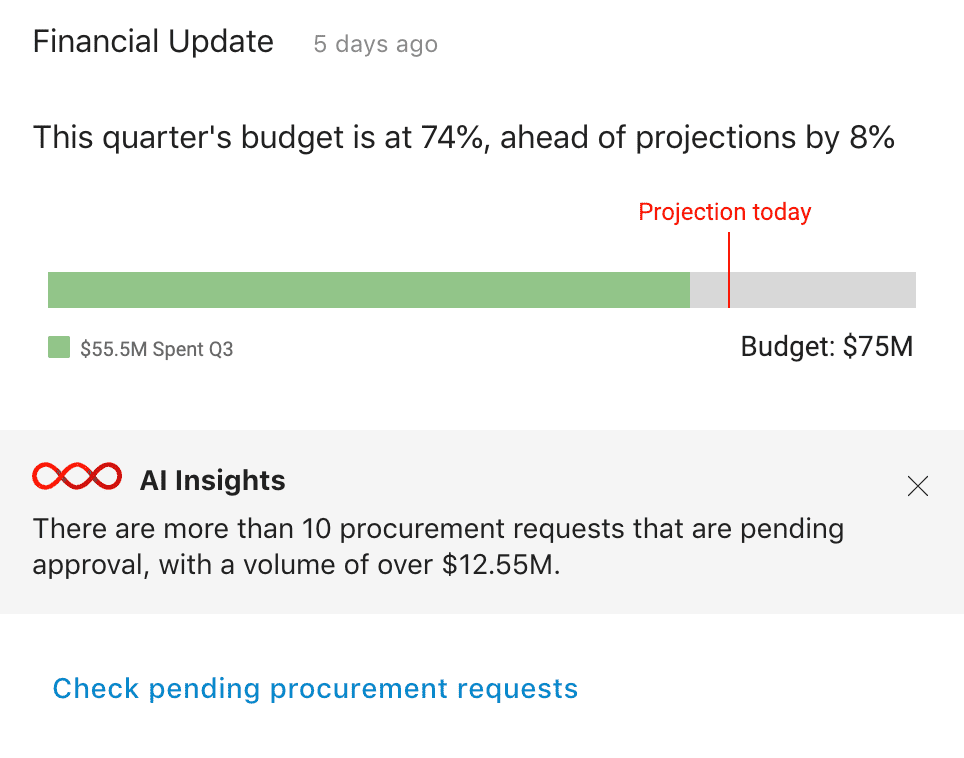 Finance
Get tailored financial updates relevant to your role with the Finance Card. Digital Assistant will show you exactly what you need to know to perform your role and make better business decisions - make sure your team is on target with your allotted spend, see how your stock sales are performing and more, and get AI-powered insights to help you meet your goals.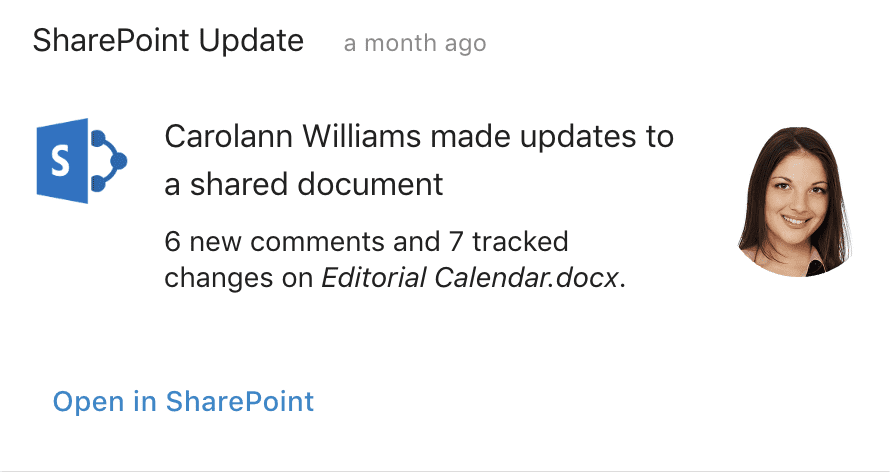 My Documents
The My Documents Card makes it simple to find and access documents across all of your connected applications, whether that's your SharePoint Intranet, personal Dropbox or inside your Salesforce CRM. Simply ask Digital Assistant to find a specific file or a set of files, and it'll return the answer to you in a Card with a direct link to the document or a list of available options that meets your search query.
The My Documents Card can also send notifications when tracked documents have been changed in a connected application, so you can keep an eye on updates to important files.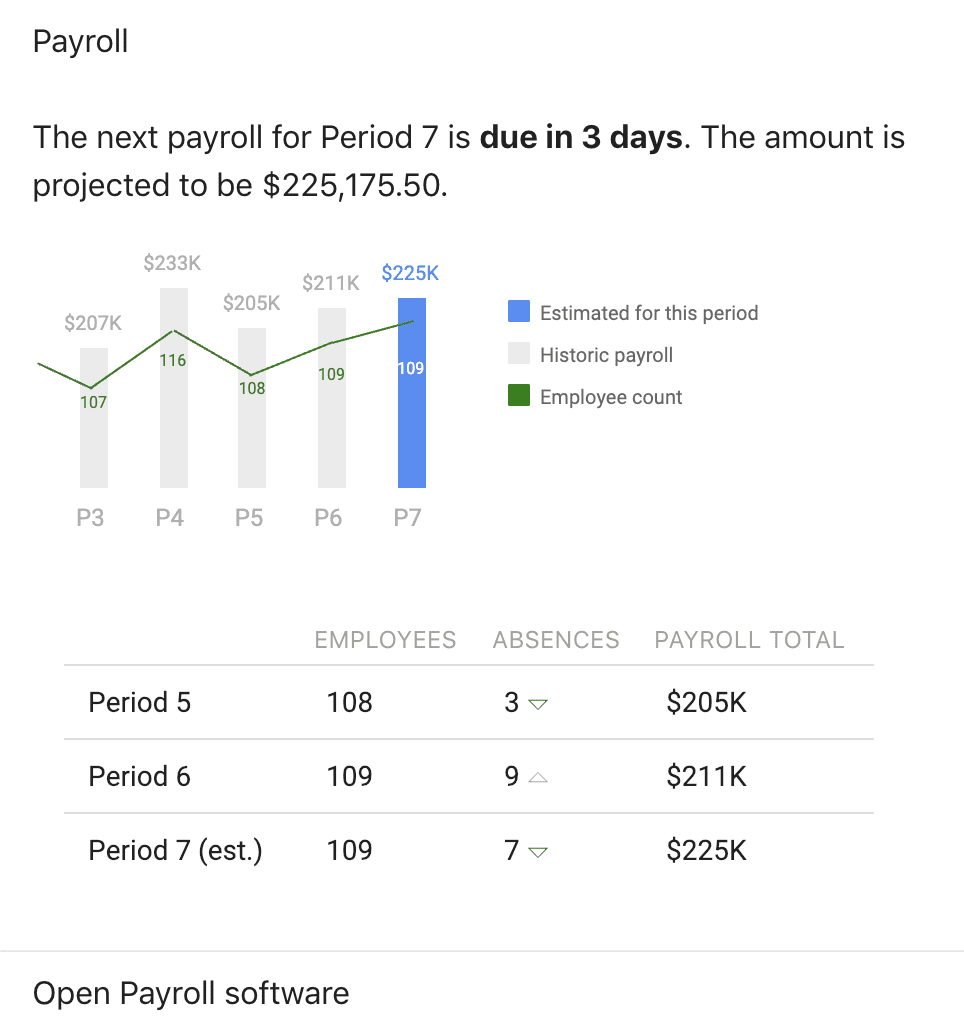 Payroll
See up-to-date Payroll information inside Digital Assistant with the Payroll Card.
Connect Digital Assistant to your HR applications to get detailed Payroll information, including projections, employee absences, historical data and AI insights directly in your feed.