Browse Apps
Office 365 integration
Add to Digital Assistant
Office 365 integration
With the large number of apps that comprise Office 365 users have an unbelievable amount of utility but can also struggle to easily find what they need, when they need it.
With the Digital Assistant integration for Office 365 we have taken key data from your Office 365 accounts and project them onto easy to scan Cards, and actionable notifications users receive in real-time.
Access your recent, trending and shared Office 365 files from OneDrive, Delve and email in one convenient Card
See your most relevant SharePoint sites in one convenient list view and open them with one click
Get news articles from across SharePoint delivered to your Assistant's Board or get instant notifications
With the Office 365 integration it has never been easier to get the most out of your Microsoft products. Check out all apps from the Microsoft 365 collection.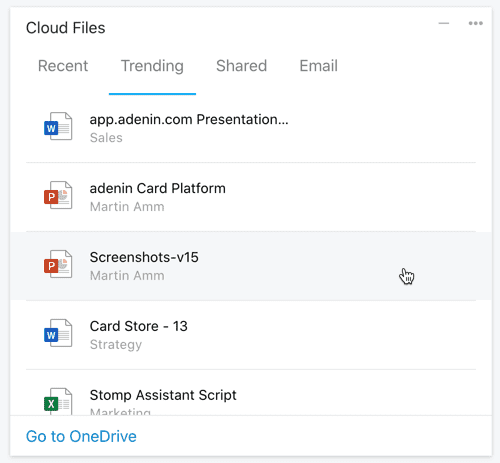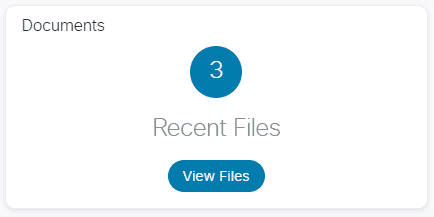 OneDrive files
Quickly search for and access documents and files across all of your favorite cloud storage providers with the Cloud Files Card. The Cloud Files Card can additionally send you detailed notifications when files that you own or have shared with you are updated, so you can easily keep track of file changes. If you prefer to have that information at-a-glance, you can pin the Cloud Files Card to your dashboard.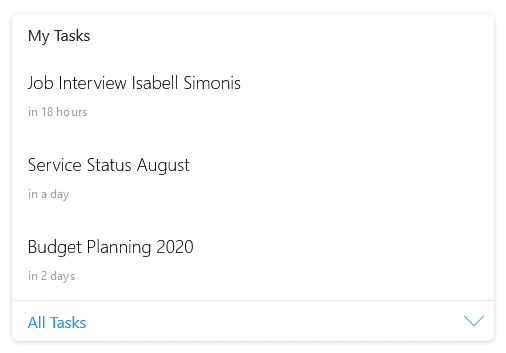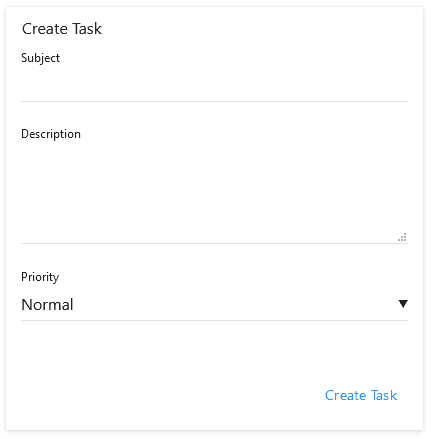 Outlook To Dos
See an at-a-glance overview of your current tasks with valuable information like due dates and priorities. Click on a task to open it in the source app directly. An optional form allows you to directly create tasks from your Assistant, too, so you don't have to break your workflow. If you enable notifications, you will receive instant updates about new tasks.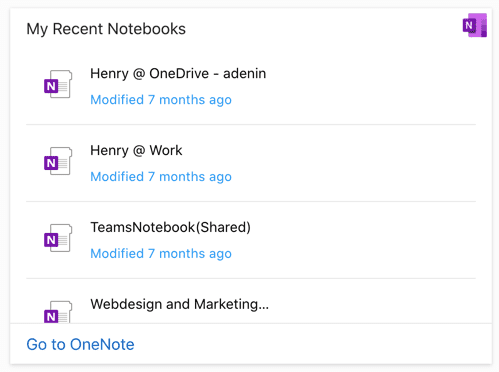 Recent OneNote notebooks
This Card is a convenient shortcut to your recently used OneNote notebooks. Especially in the browser it can take you a few clicks to open up OneNote, which is an unnecessary delay when you just want to jot down a quick thought. So with this Card you get all of your notebooks at your fingertips, just click and go.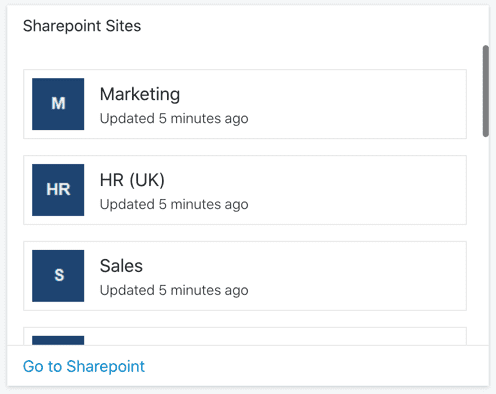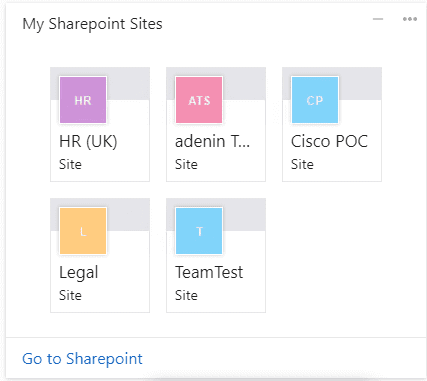 SharePoint sites
An intelligent collection of SharePoint sites that are relevant to you. These include Sites that have recently been updated by your network, that you visit frequently or that are trending. Quickly open a site by clicking on the item.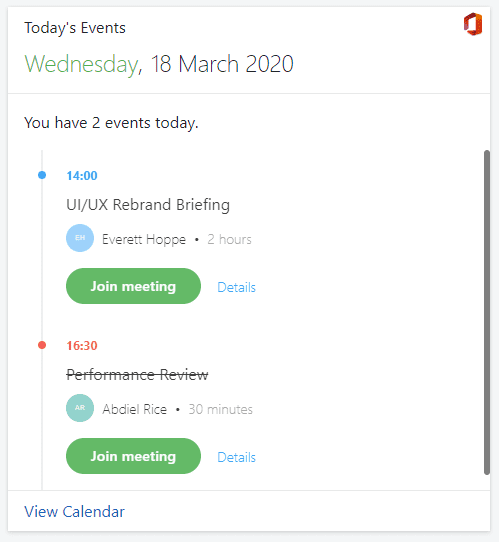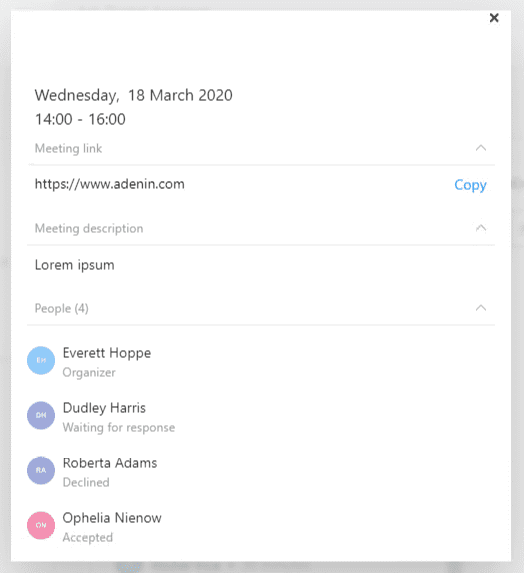 Today's meetings
See a timeline of your upcoming meetings for the day, including useful details such as attendees or duration. Online meetings can be directly started with the Join meeting button which adds convenience over having to manually look for it in the event description.