Install now
Opens in Digital Assistant
Jump to screenshots 
Over 2000+ business apps can be used as triggers for Zapier "Zaps" where your Digital Assistant can sit on the receiving end. The Assistant categorizes incoming Zaps based on their entity, i.e. Sales Lead, PTO Request, etc. Notifications are then sent only if there a new Zap from the respective entity category.
Zapier is a fantastic tool to bring in lots of different applications without the need to configure APIs or write custom code. Their enterprise level security make them a perfect choice for organizations that want to get the most of their unified view in the Digital Assistant app.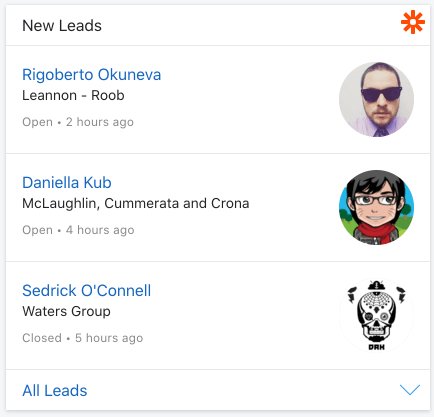 New Leads
Connect any CRM to your Digital Assistant via Zapier and easily monitor new leads and sales contacts in realtime as they arrive on this Card on your Board or inside a chatbot conversation.
Show me new Zapier leads What Zapier leads are new?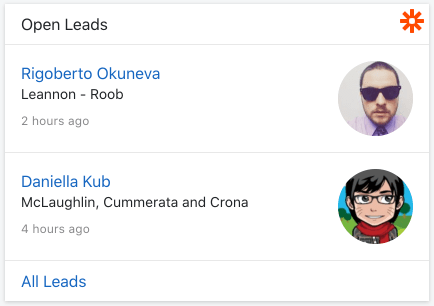 Open Leads
Conveniently receive open leads and sales contacts from any 3rd part CRM on your Digital Assistant Board with this Zapier-powered Card
Show me open Zapier leads What Zapier leads are open?
All product names, logos, and brands are property of their respective owners. All company, product and service names used on this website are for identification purposes only. Use of these names, logos, and brands does not imply endorsement.