Browse Apps
Zoho CRM integration
Add to Digital Assistant
Last updated May 13 2020
Zoho CRM integration
Build better customer relationships with Zoho CRM and Digital Assistant
Understand and engage with your customers better than ever with the Zoho CRM integration for Digital Assistant.
Keep on top of individual customer tasks and emails, get notifications for customer service tickets, view Zoho's in-depth analytics, reporting and forecasting information and more - all in one place, available on all of your favorite devices.
By pinning sales forecasts, marketing updates, customer information and more to your Board, you can create customized dashboards for an at-a-glance overview of the information you need to succeed.

AI Trending Documents
The AI Trending Documents Card shows suggestions for documents you might find useful from the adenin AI engine in Digital Assistant. Suggestions are based on a variety of factors including your location, timezone, role, responsibilities, assigned tasks, and more.
This Card will suggest popular and frequently accessed documents from your connected data sources, as well as content such as Cisco Spark rooms, Whitepapers, training courses and videos to help you achieve more at work.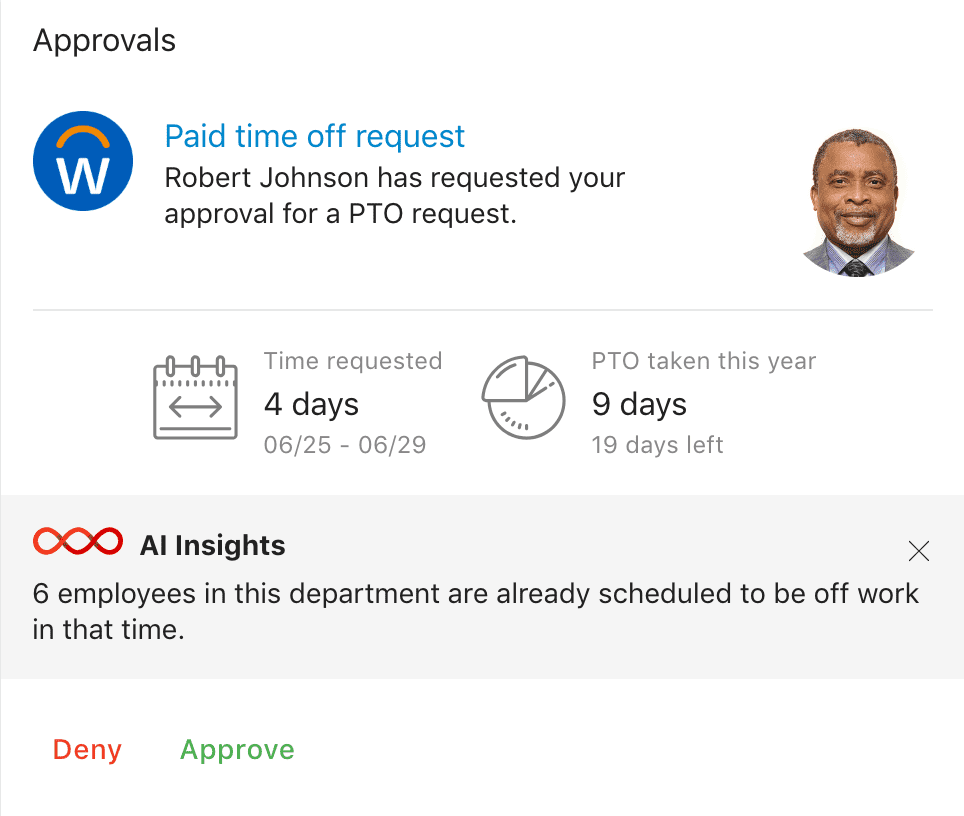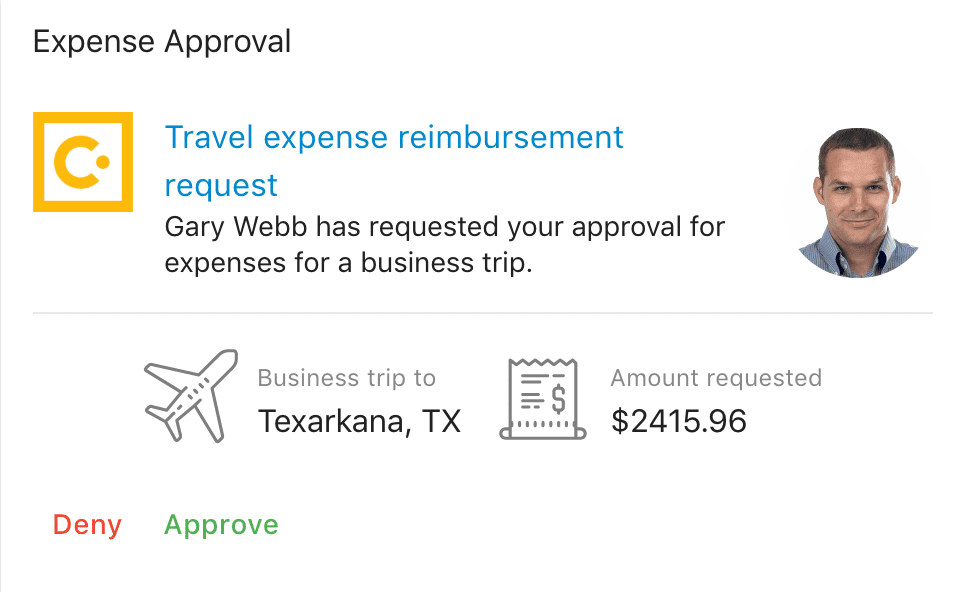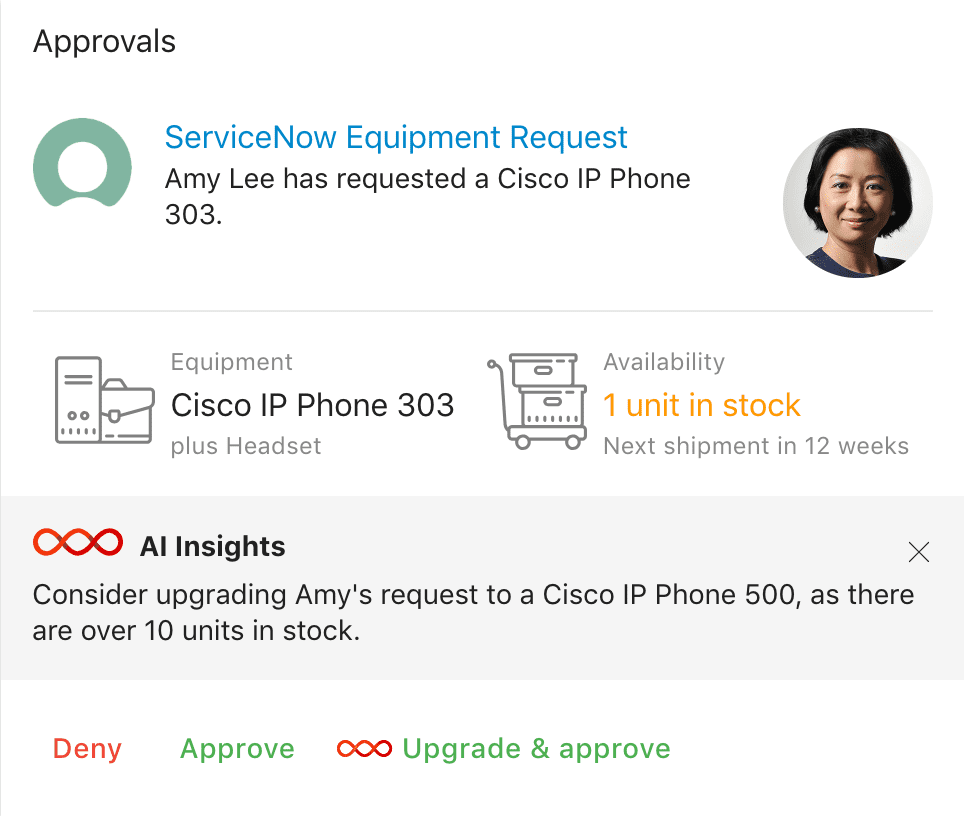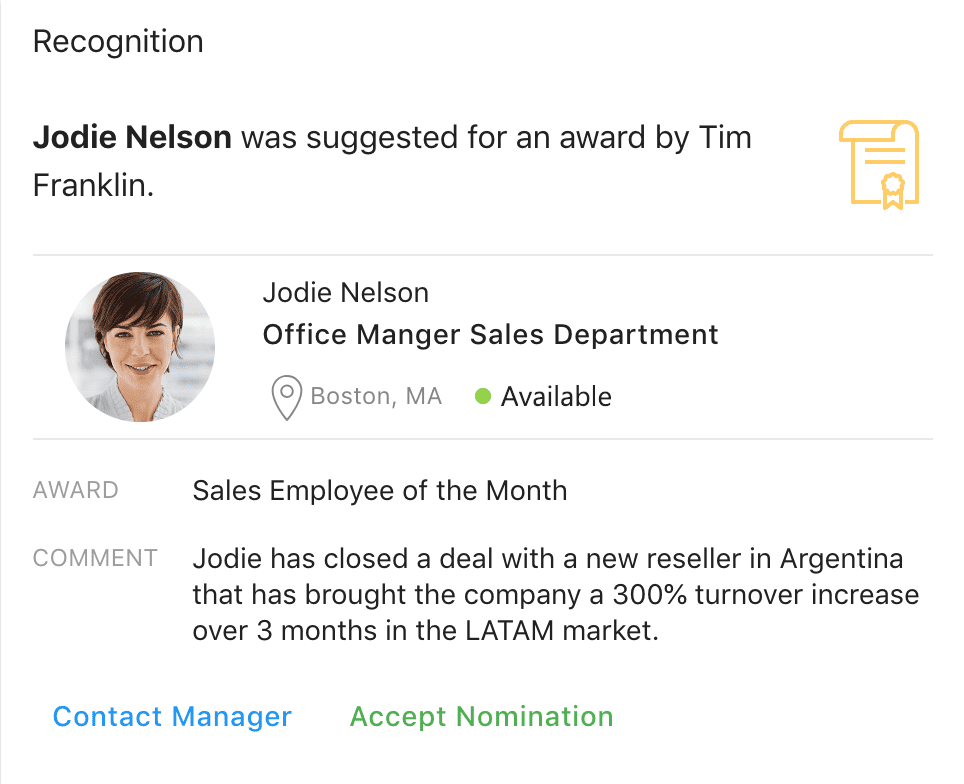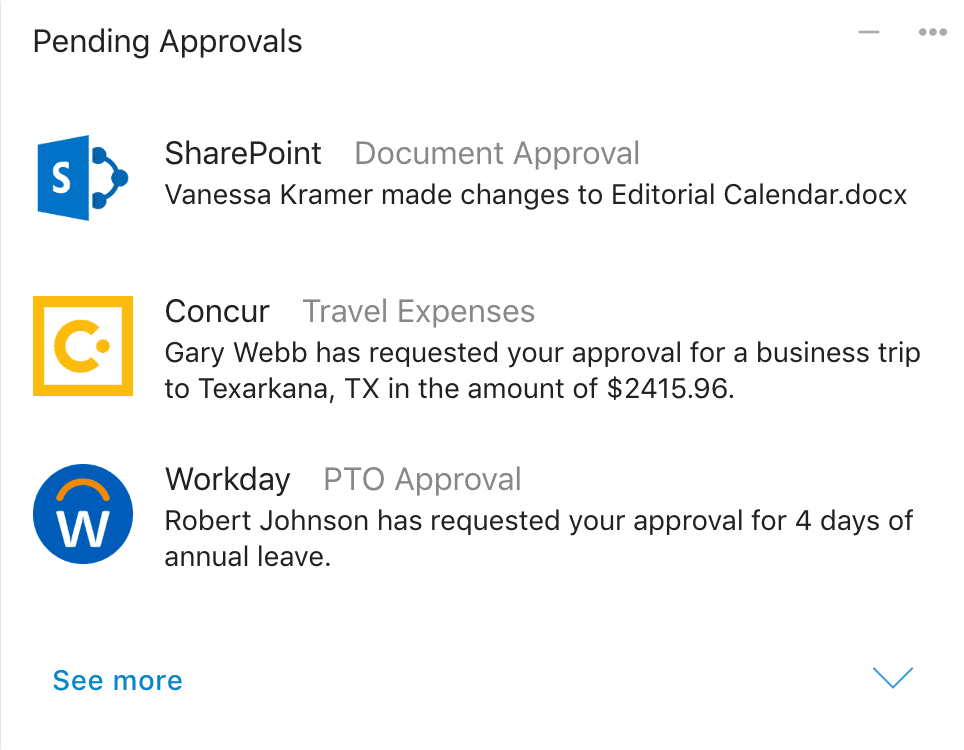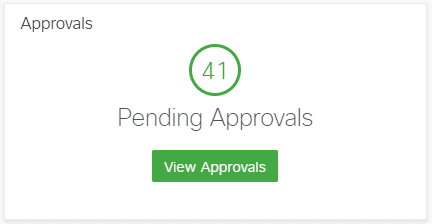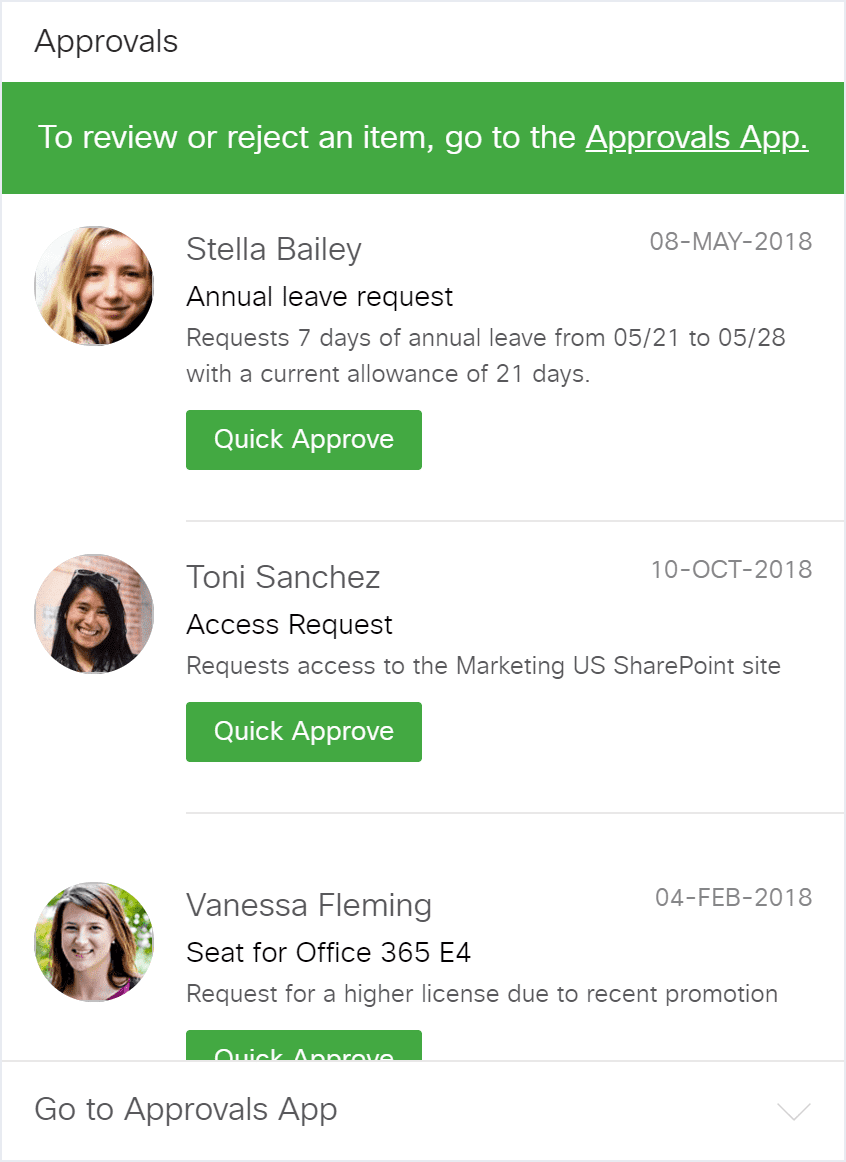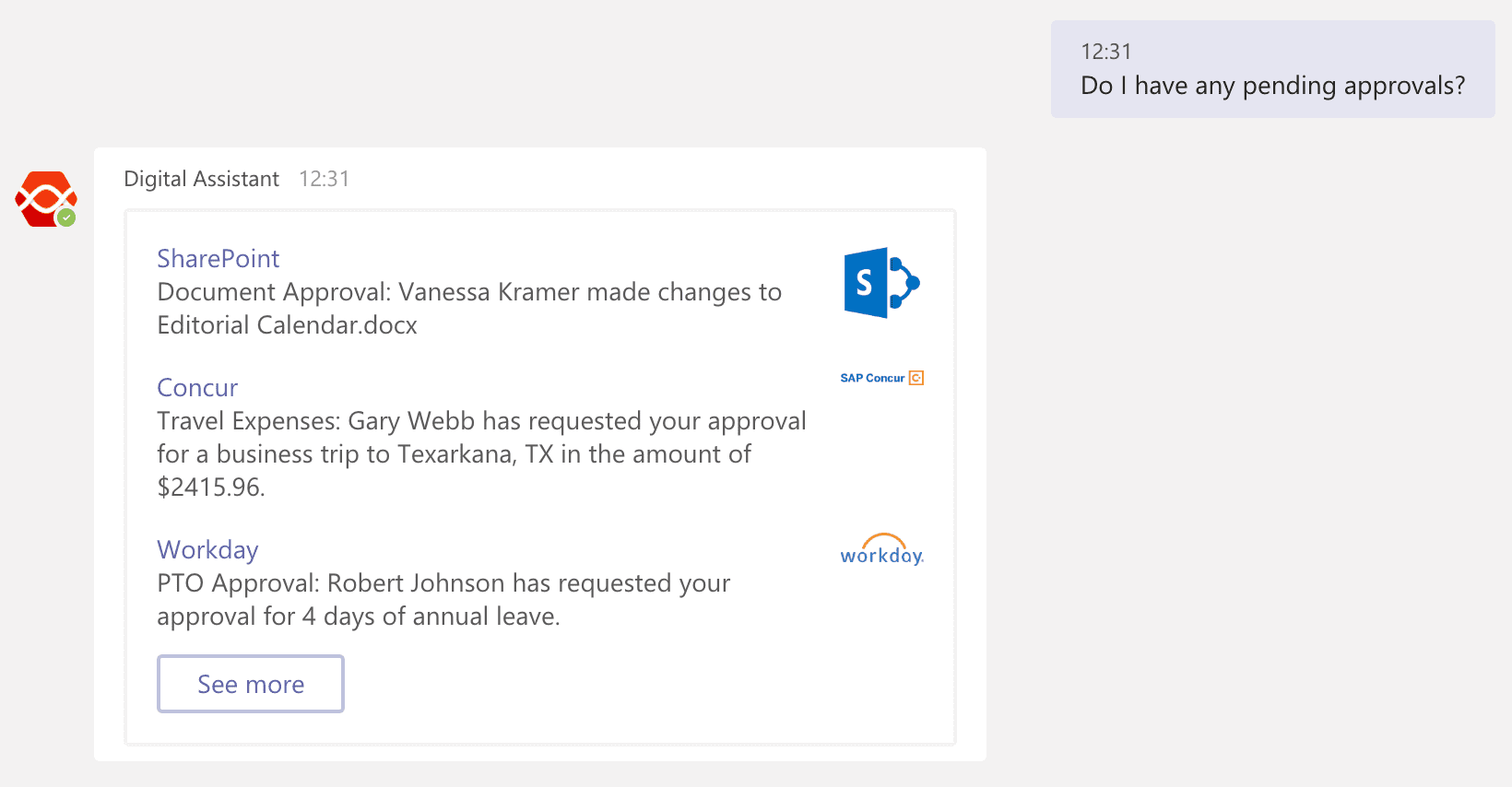 Approvals
Boost your productivity and get repetitive tasks done quickly with the Approvals Card. Managing multiple approval workflows can sap a huge amount of valuable time from your day, which is better spent focusing on your own tasks. With Digital Assistant, working through your approvals is quick, easy and accessible - and you can do it all with one Card.
The Approvals Card aggregates all of your existing apps with approval workflows - such as SAP Concur, SharePoint approvals and Workday - to show you an aggregated list or individual notifications about pending approvals. You can use this to work through all your workflows from a single convenient location, irrespective of which source created the approval.
If the approval workflow supports it, you can see additional details like reports, tables or dashboards before you approve or decline them.
If the app which generated the approval requires a decision rationale, you can fill out the relevant information in a form from inside the Card - without having to leave your Digital Assistant.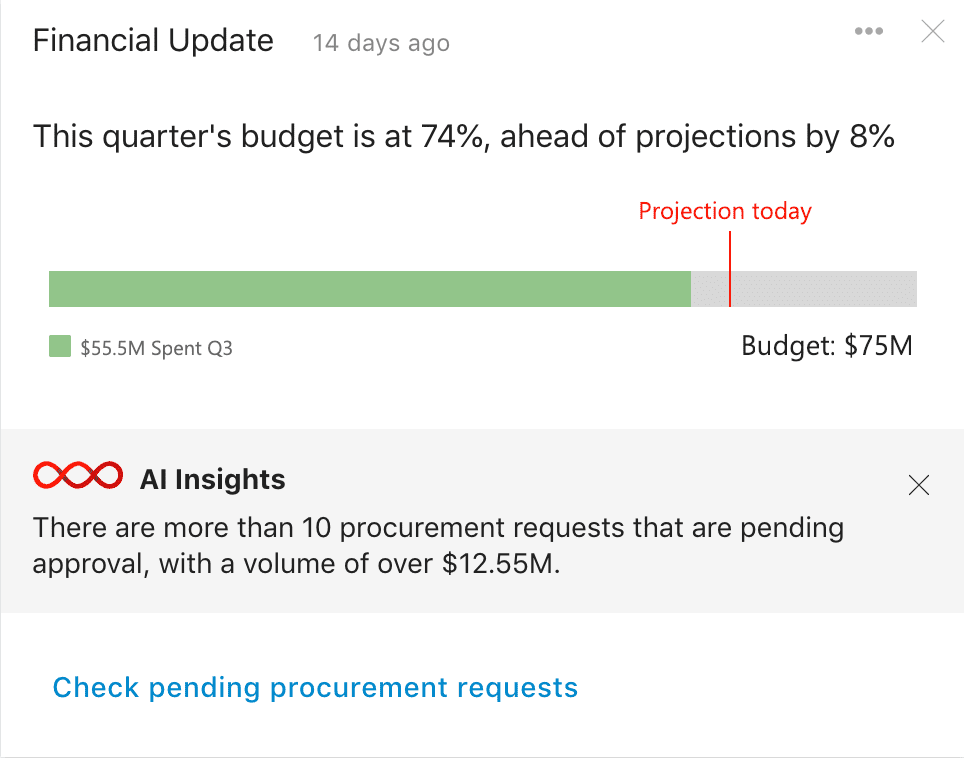 Budget Update
The Budget Update Card shows you the remaining budget for the quarter, including the projected and actual spend. Below you can see AI insights, for instance if there are pending procurement approvals in case the actual spend leaves some room for more expenses.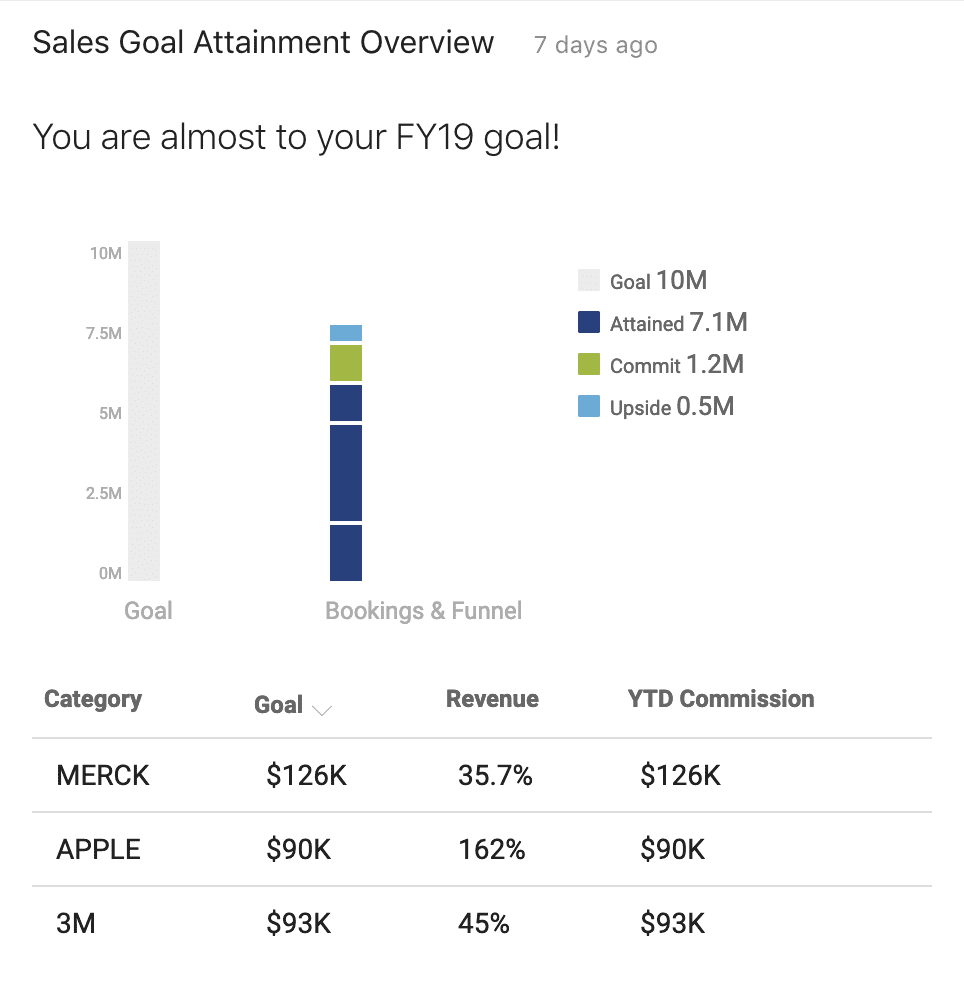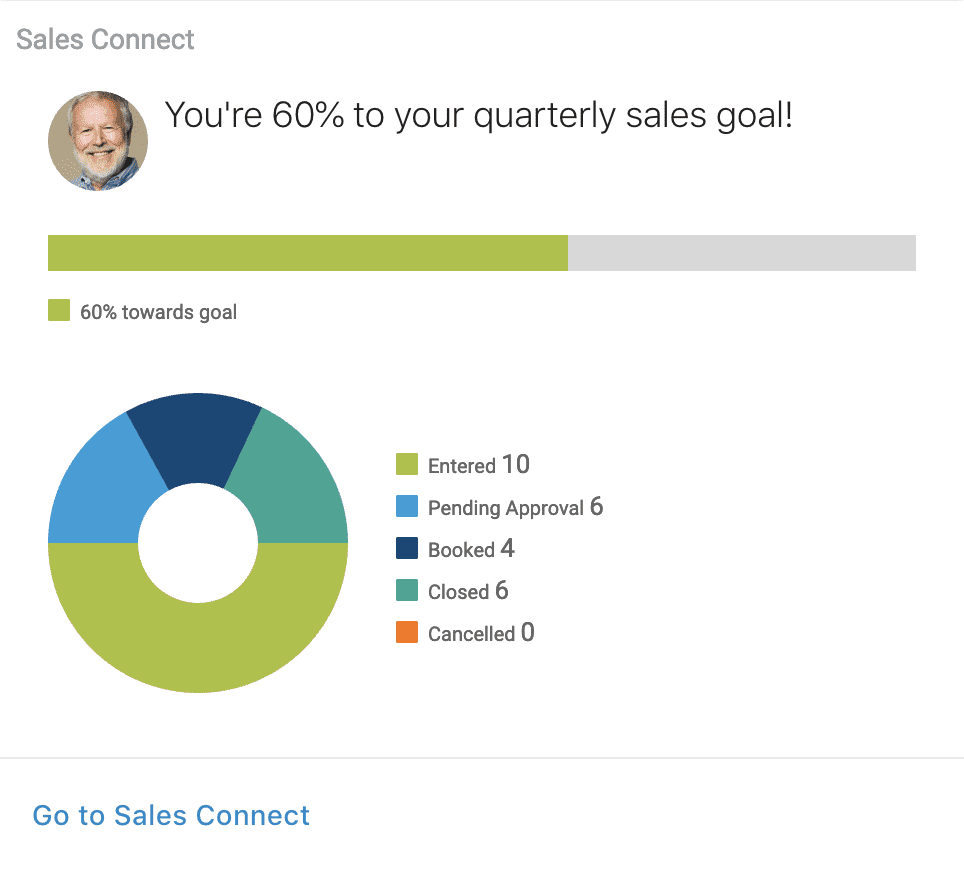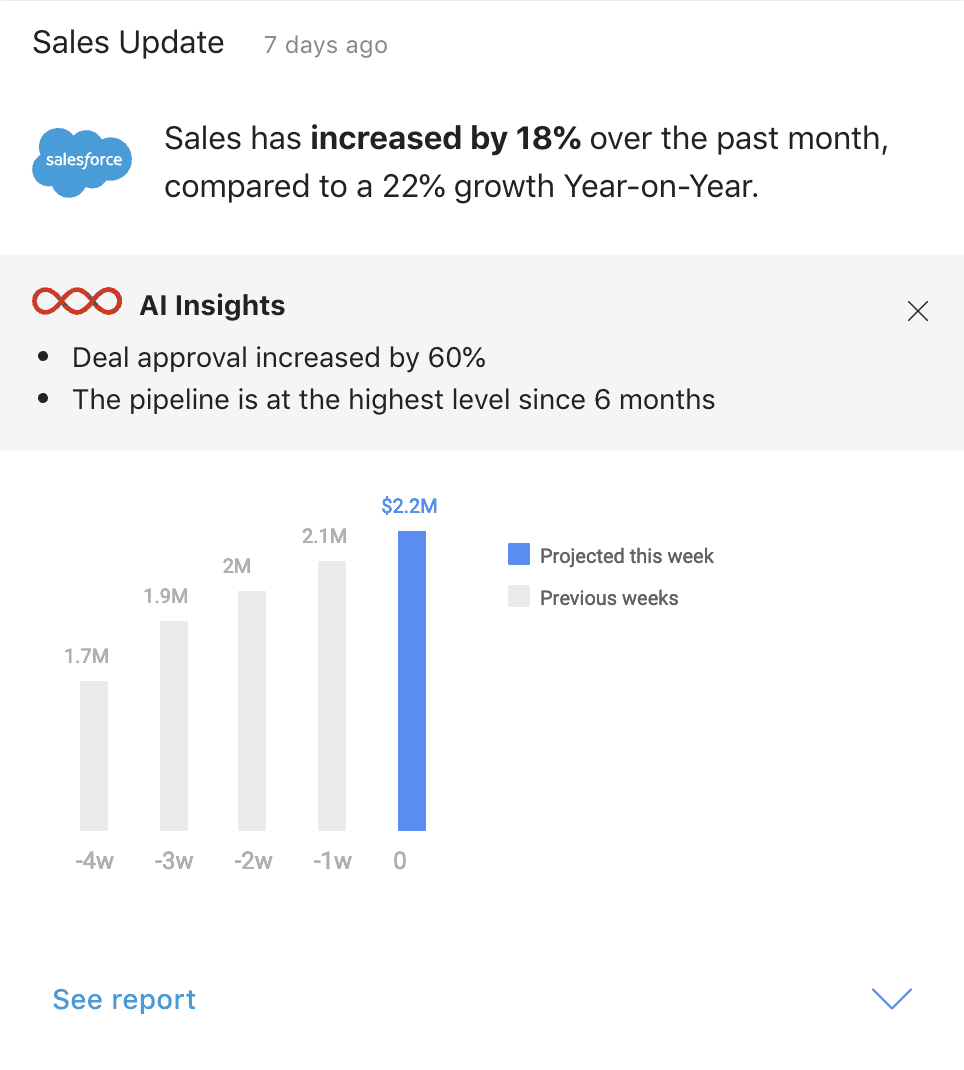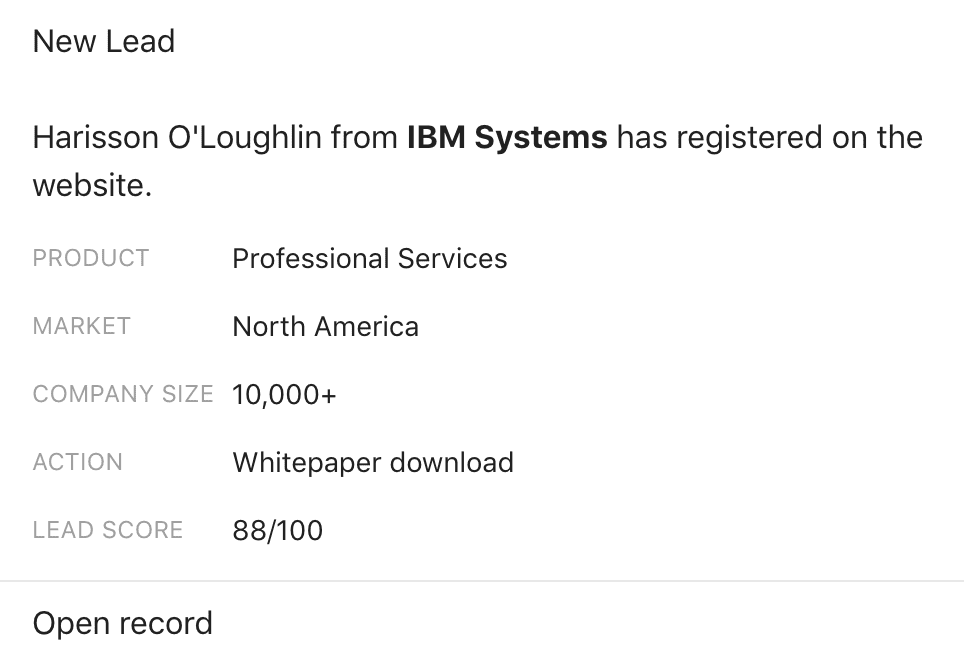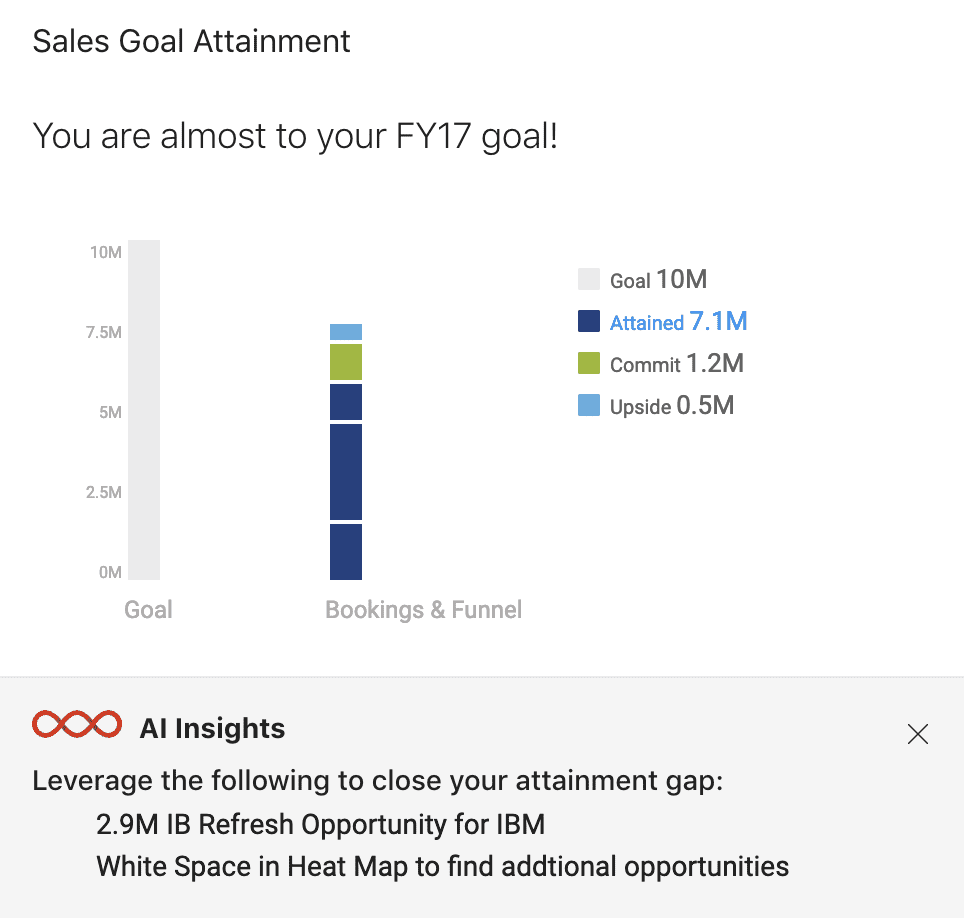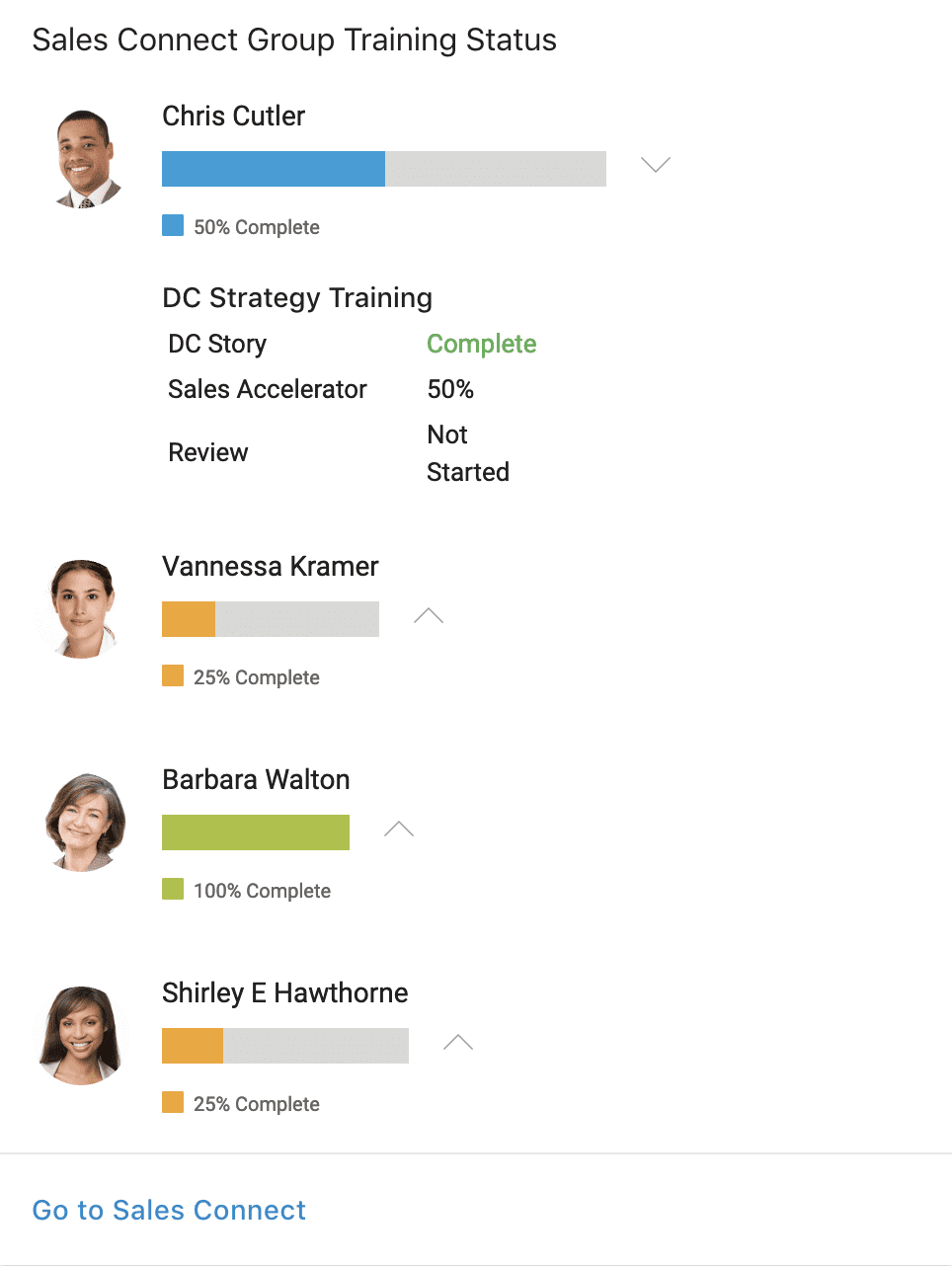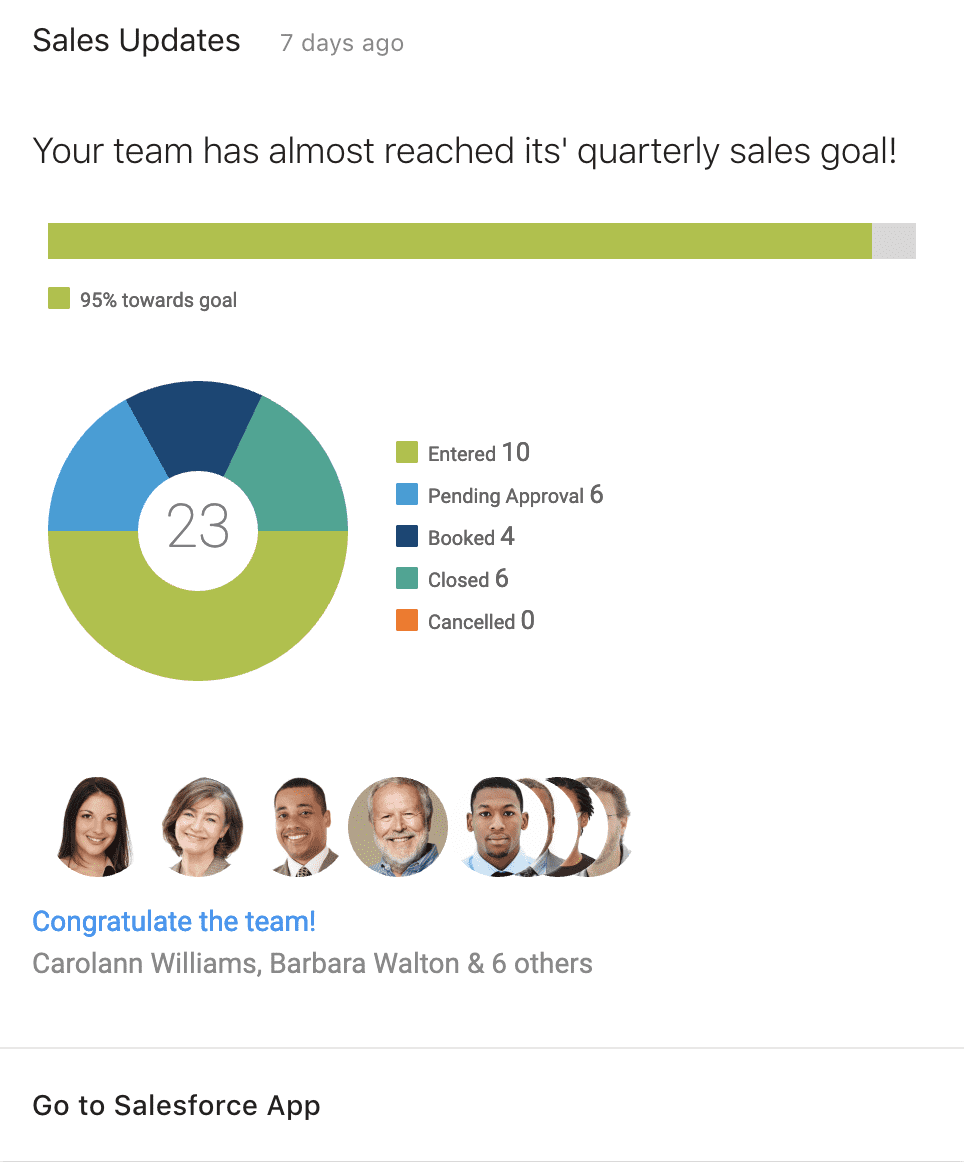 CRM
The CRM Card helps you track your and your teams progress towards weekly, quarterly and yearly sales goals. Keep an eye on your performance and see historical data and detailed financials in this Card, with beautiful graphics, charts and tables to help visualize your progress.
This Card will also notify you about interesting Sales events, such as new leads in your CRM, interesting Whitepapers and available training courses for you and your team.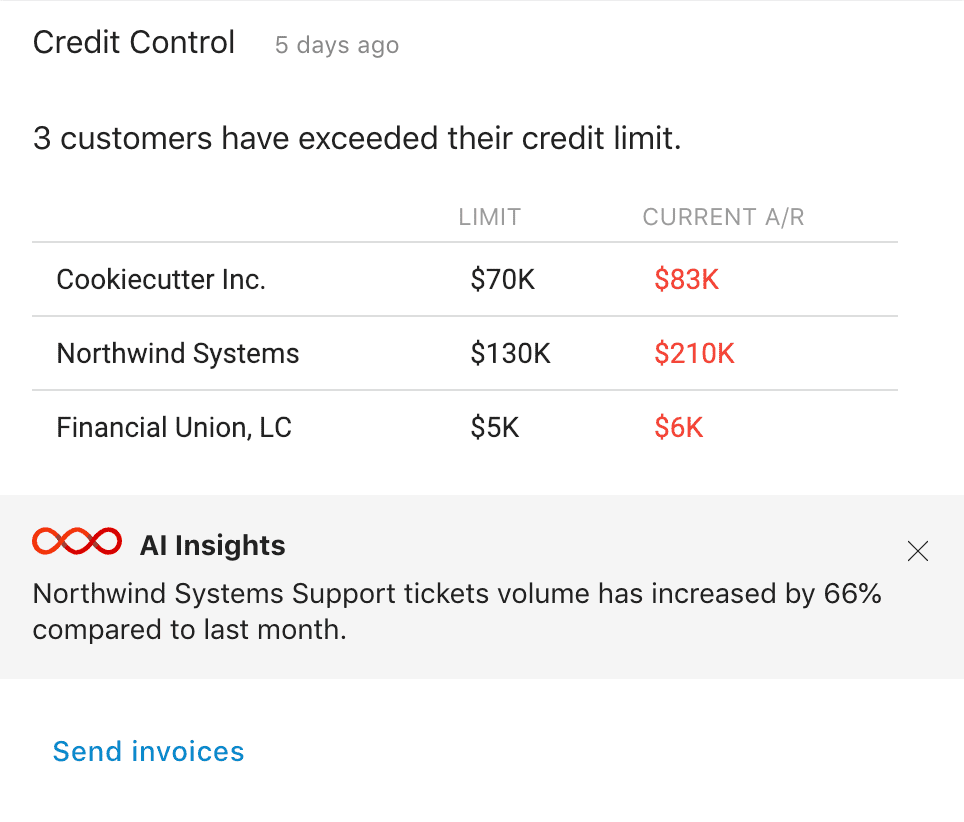 Credit Control
Maintaining customer relationships can be difficult, especially when you look after a lot of different customers - and already have enough on your plate! The Credit Control card alerts you if any of your customers are close to or have exceeded their arranged credit limit, making it easy for you to know when to reach out.
The Credit Control card allows you to take action on the go, by automatically triggering an invoice issuance to your customers. This Card also provides AI insights, giving you contextual business information to help support your decisions and actions moving forward.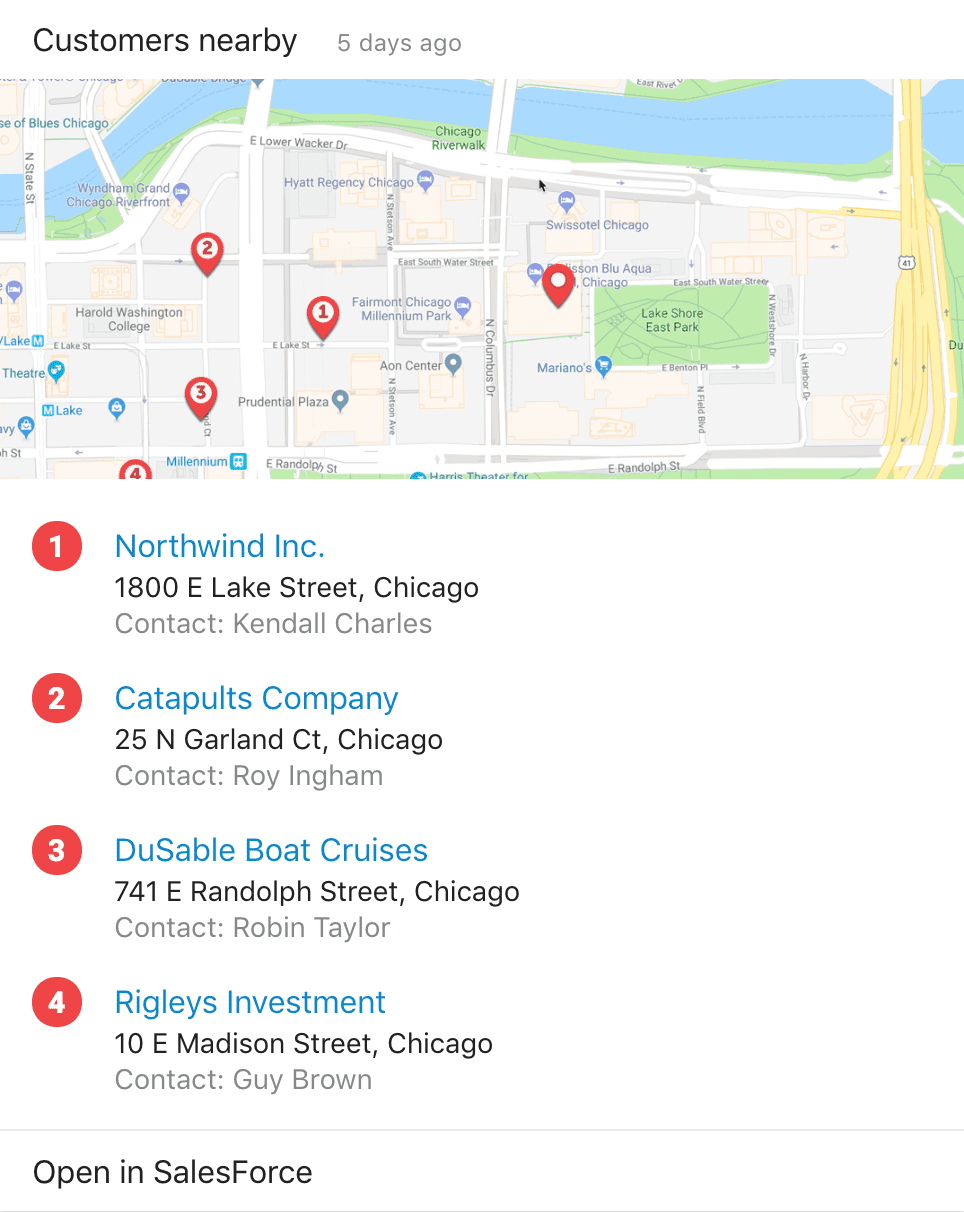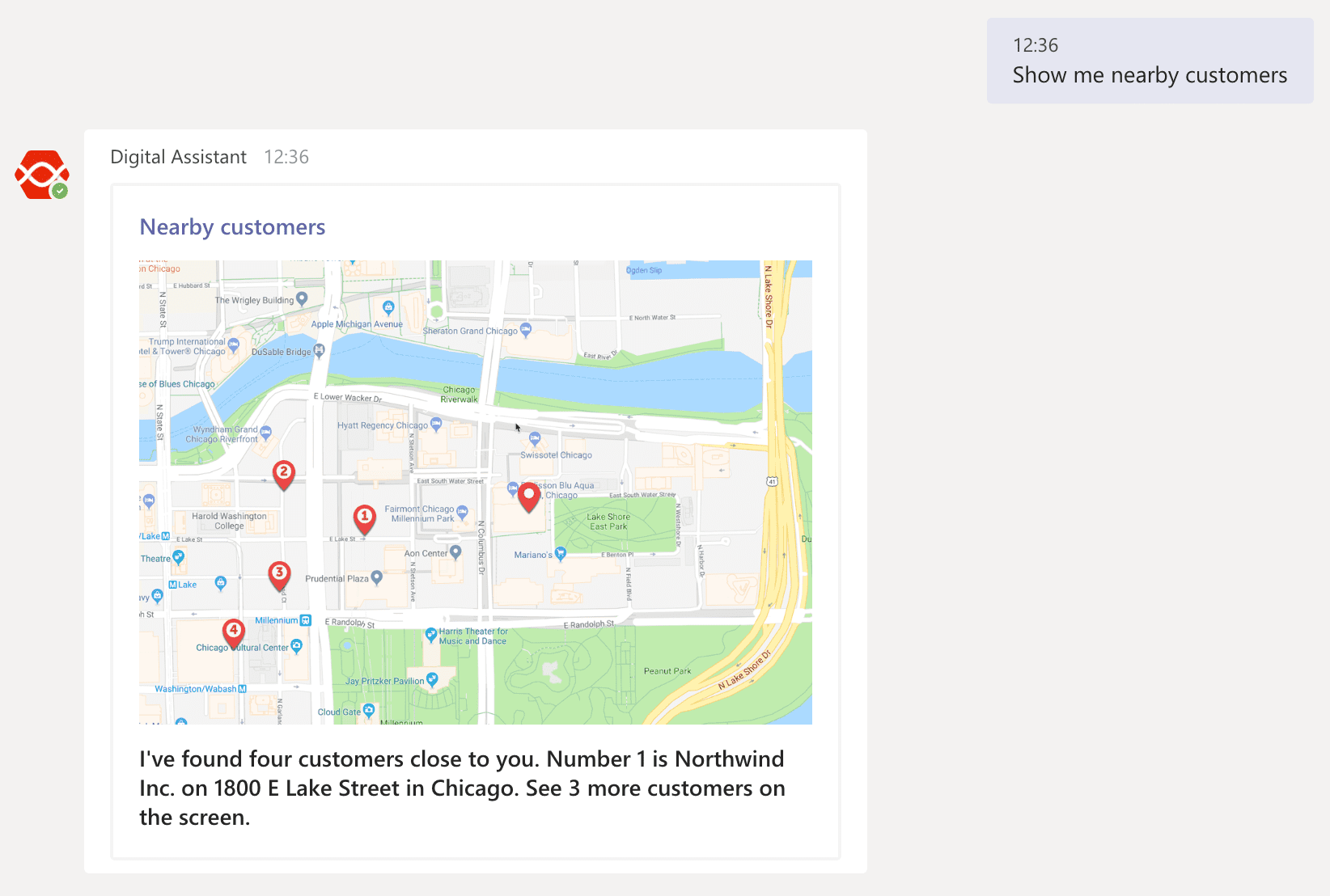 Customers Nearby
Whether you're at your normal office location or travelling cross-country or overseas, the Customers Nearby Card will alert you to any customers who have offices near you.
This Card shows you a list of nearby customers, their location on an interactive map, their address and your company contact. By clicking on a customer you can load directions to their address from your location, or open their record in Salesforce for more in-depth information.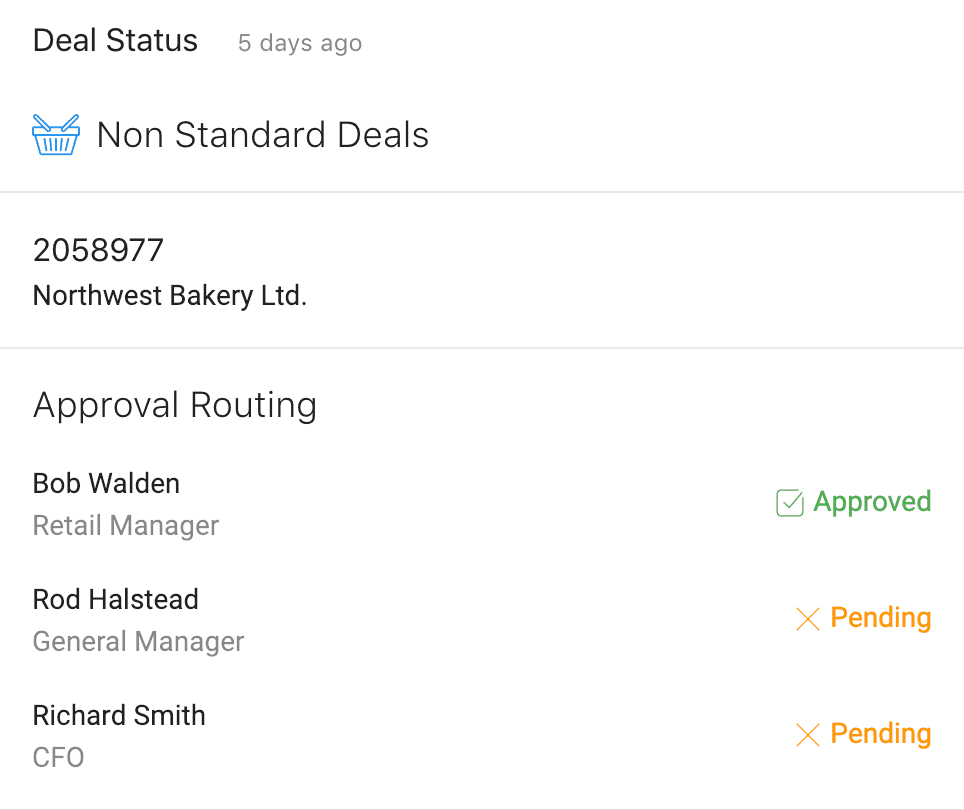 Deal Status
See how your current and pending customer deals are progressing with the Deal Status Card. Stay on top of your customer deals and see where pending deals require approval, so you can take action exactly when you need to.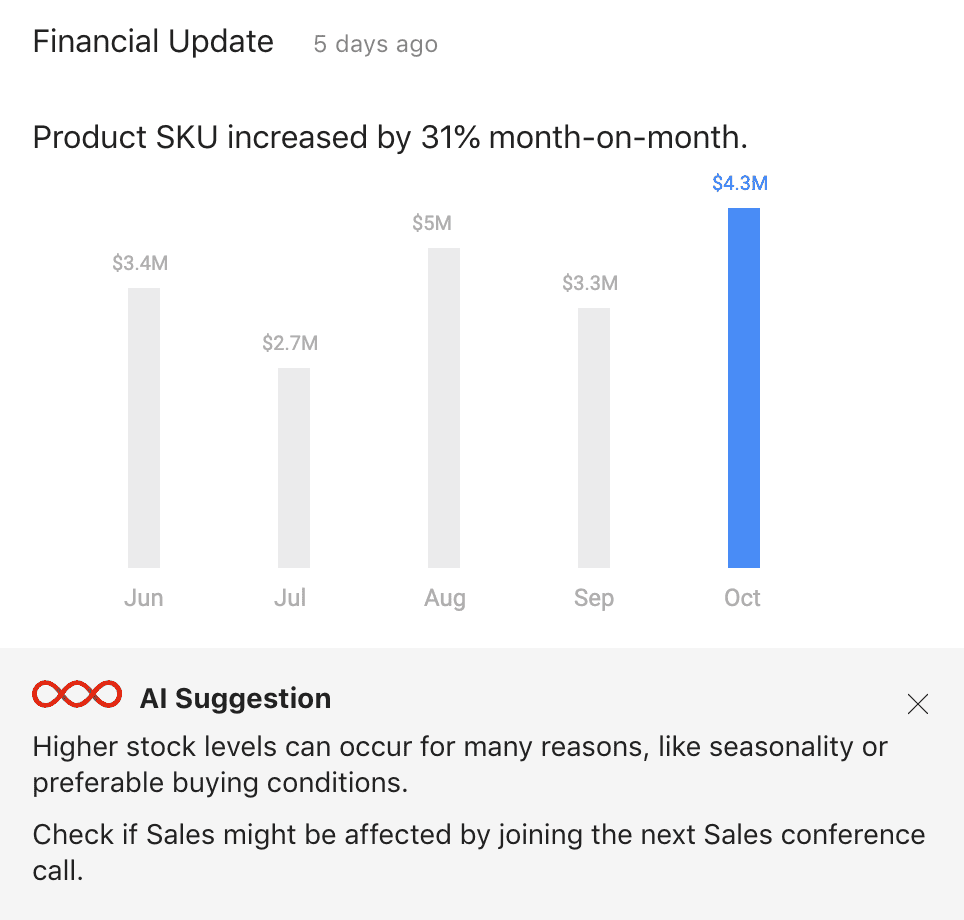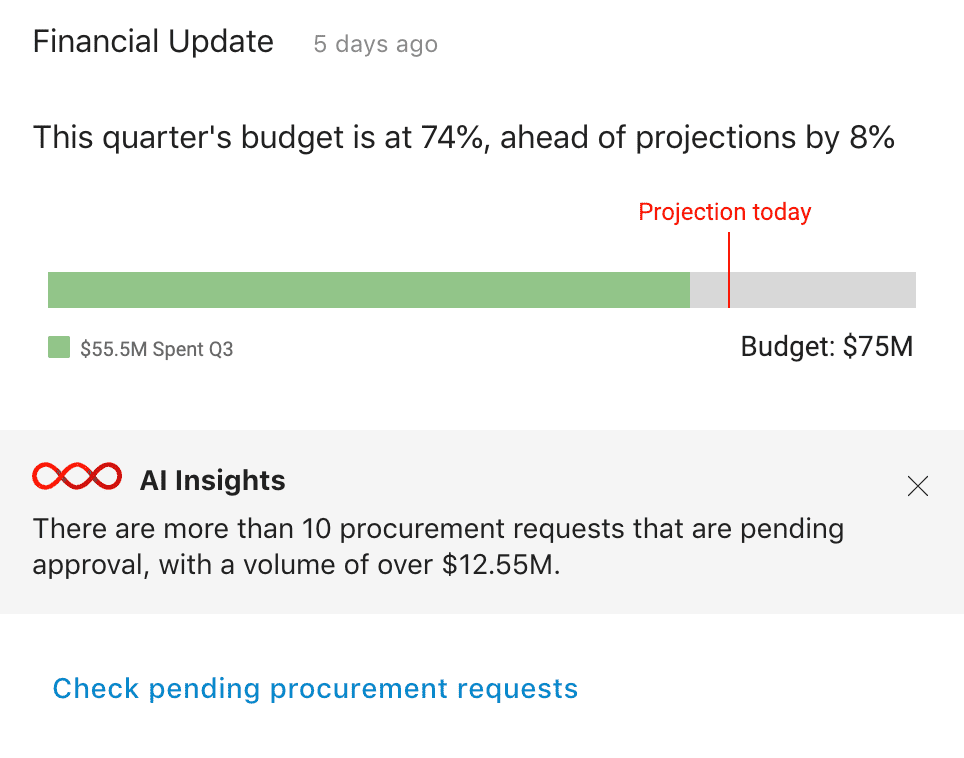 Finance
Get tailored financial updates relevant to your role with the Finance Card. Digital Assistant will show you exactly what you need to know to perform your role and make better business decisions - make sure your team is on target with your allotted spend, see how your stock sales are performing and more, and get AI-powered insights to help you meet your goals.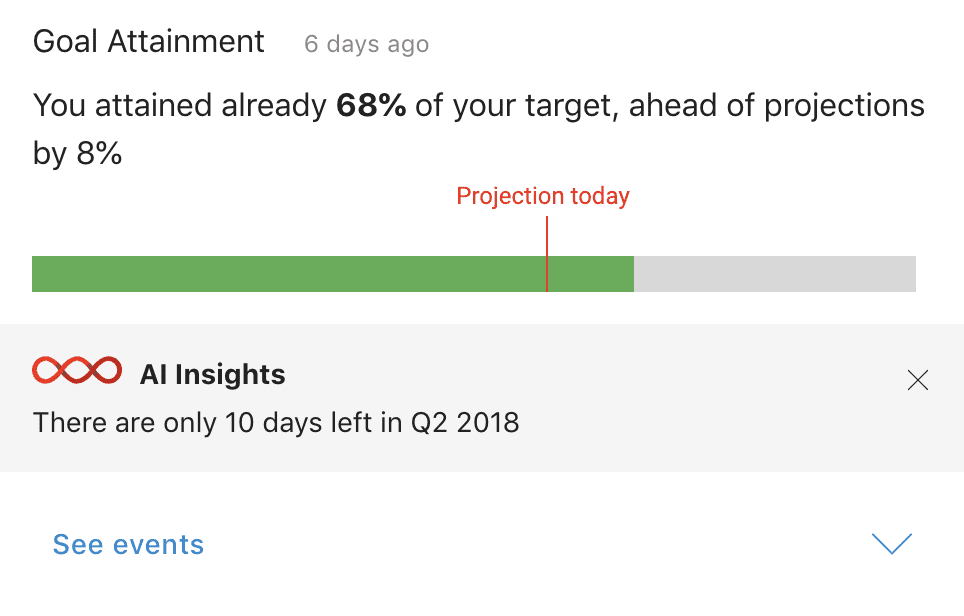 Goal Attainment
With the Goal Attainment card, you can see how close you are to achieving your weekly, monthly and quarterly goals, with AI insights to help you meet your target.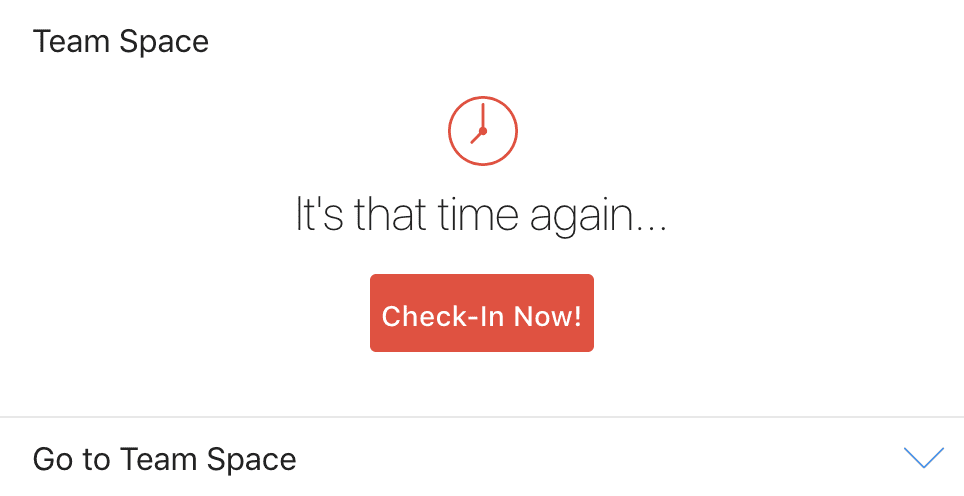 Project Tracker
The Project Tracker card helps you keep on top of your day. With task deadline notifications, check-in reminders and project update alerts, Digital Assistant helps you stay organized and focus on your work.
Check in to your team meetings directly from Digital Assistant with this Card, access task pages in connected applications for more detailed information and pin project status boards to your Workplace for at-a-glance updates.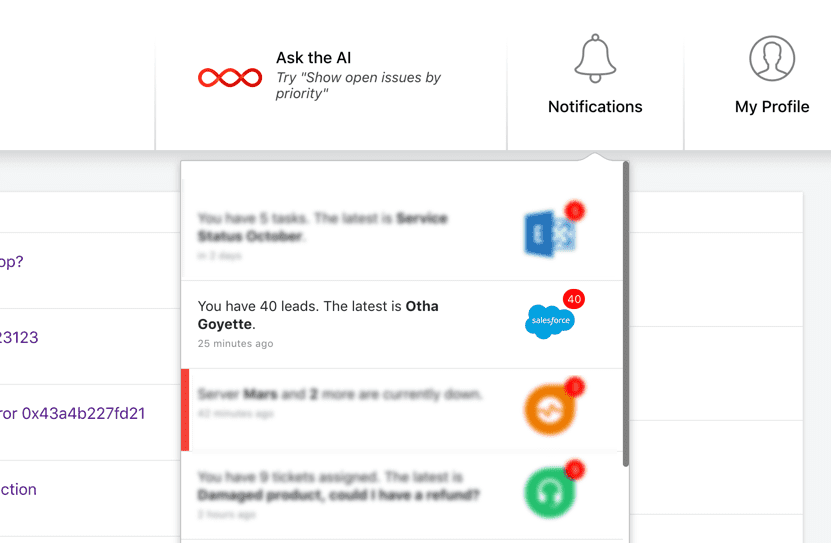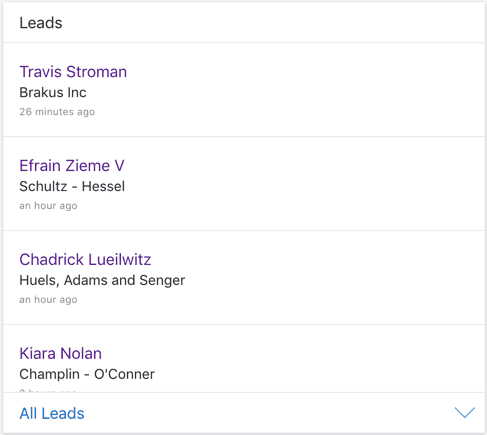 Sales Leads
With the Leads Card you can see various views of your Sales contacts taken directly from your CRM applications. Views include new leads, today's leads, unread leads, all leads and my leads.
This puts new sales leads and contacts directly at your fingertip on your Digital Assistant. As a sales manager you can see what new business came in, and which leads you are owning all with just a few simple utterances or by pinning the Card to your board.
Get instant notifications whenever new leads come in, or have been assigned to you
Directly open your contacts within your CRM application
Ask your Assistant whenever you want for a real-time list of all the leads you've not seen before, so it's easy to to follow-up with your team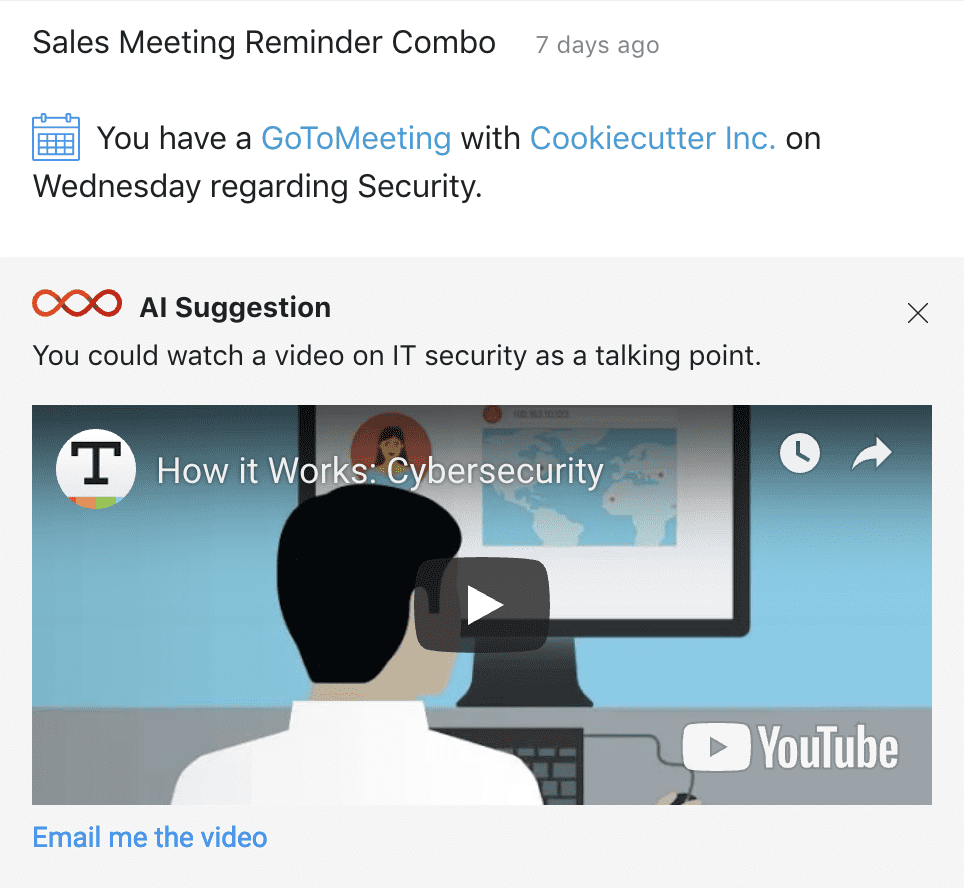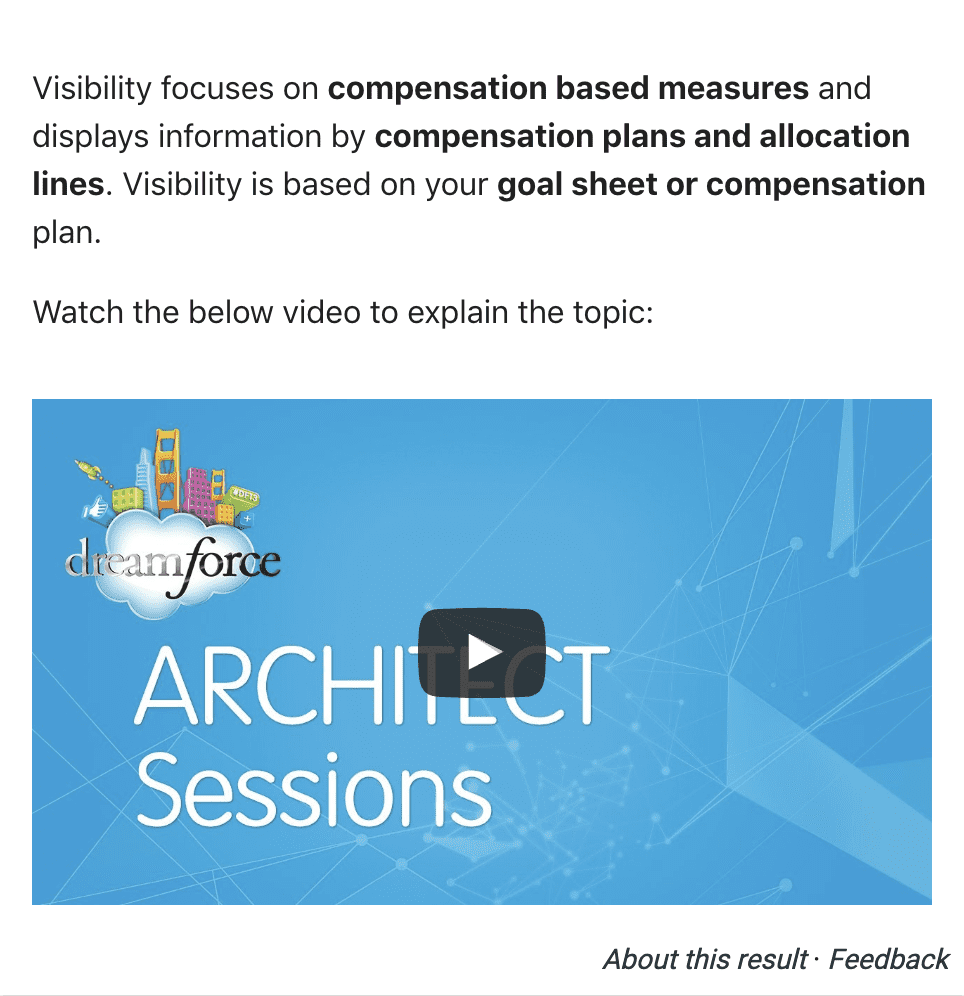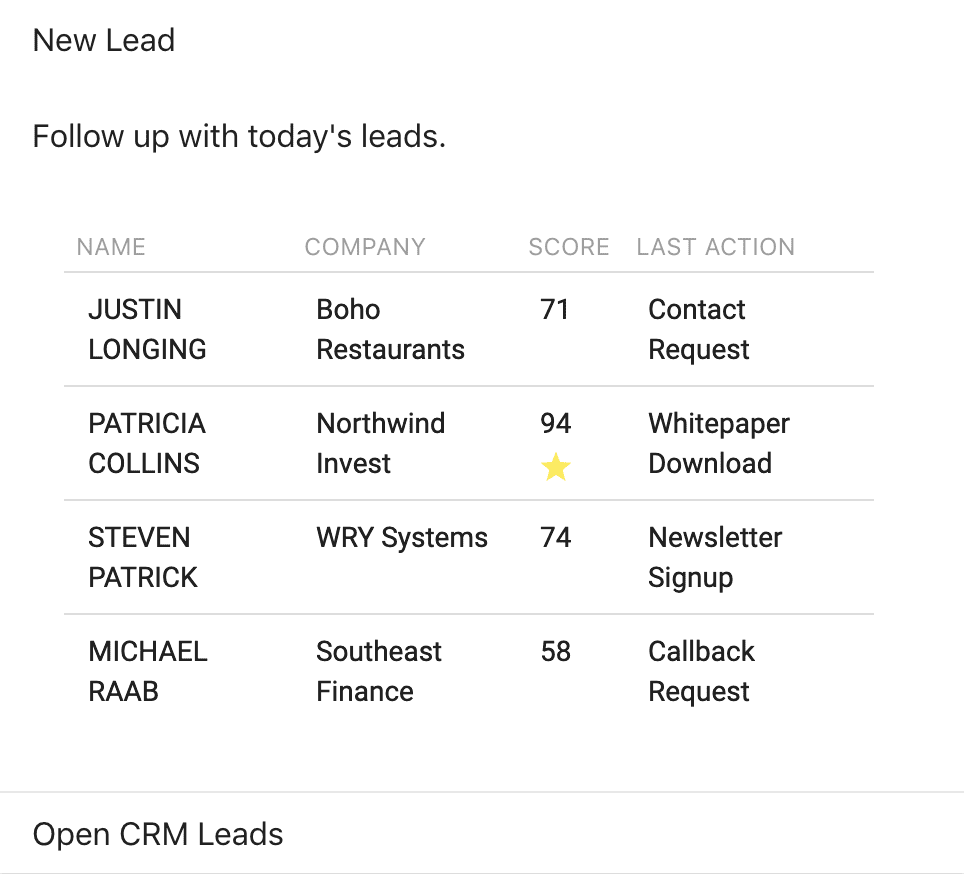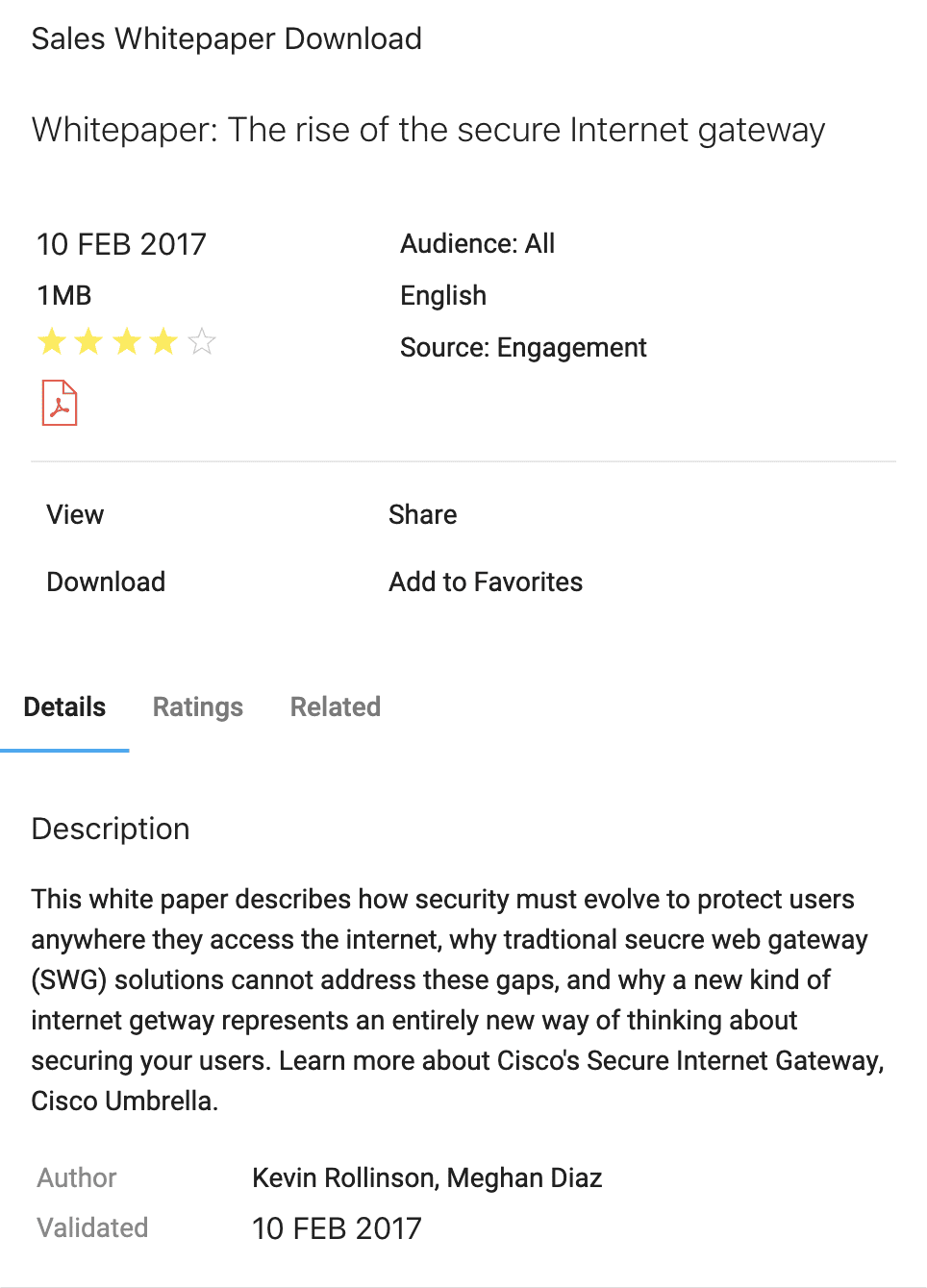 Sales Suggestions
Make your sales cycle smarter with Digital Assistant's Sales Suggestions Card. See suggestions for things you can do, watch and learn to improve your own sales skillset as well as improve your customer relationships and make more deals.