Browse Apps
Zoho Expense integration
Add to Digital Assistant
Last updated May 13 2020
Zoho Expense integration
Create and approve expenses and payments with only your voice
Keep a close eye on your business expenses and expenditure anywhere, any time with the Digital Assistant integration for Zoho Expense.
Receive reminders and notifications about expense reports, corporate card expenditure, due reimbursements and more inside Digital Assistant. You can create your own personal dashboards to track all aspects of your cash flow, including Zoho Expense's detailed financial analytics, and even take action on the go with actionable Cards - create and submit expense reports, manage your approvals and view detailed expense analytics with the click of a button from inside Digital Assistant.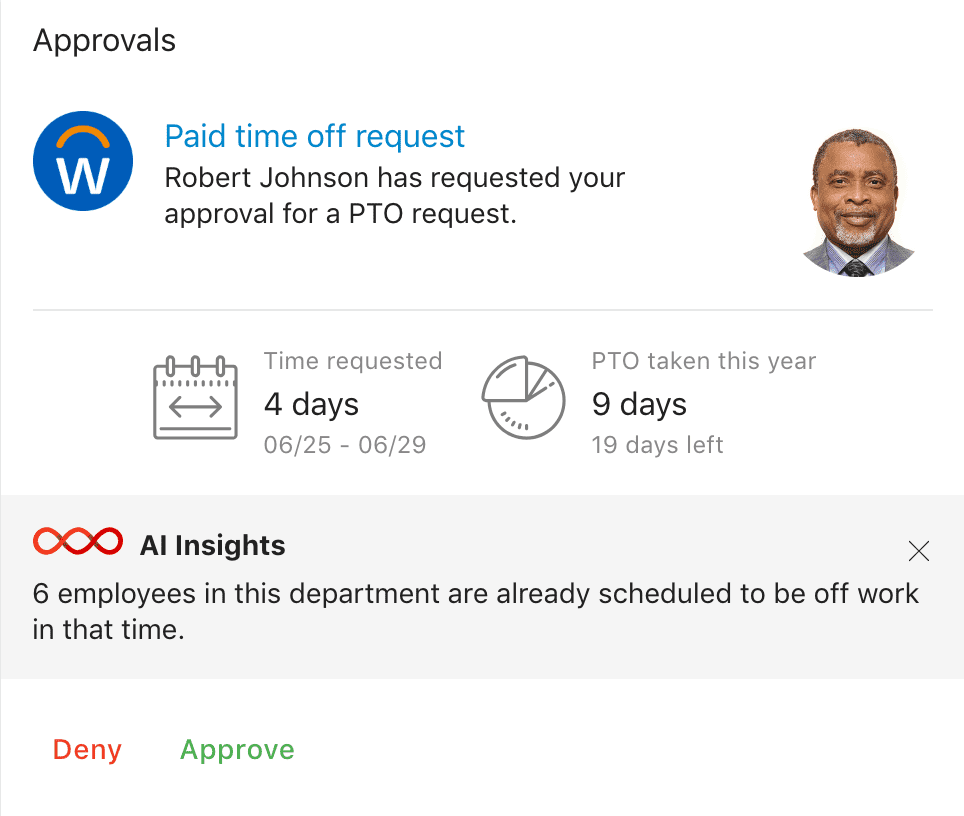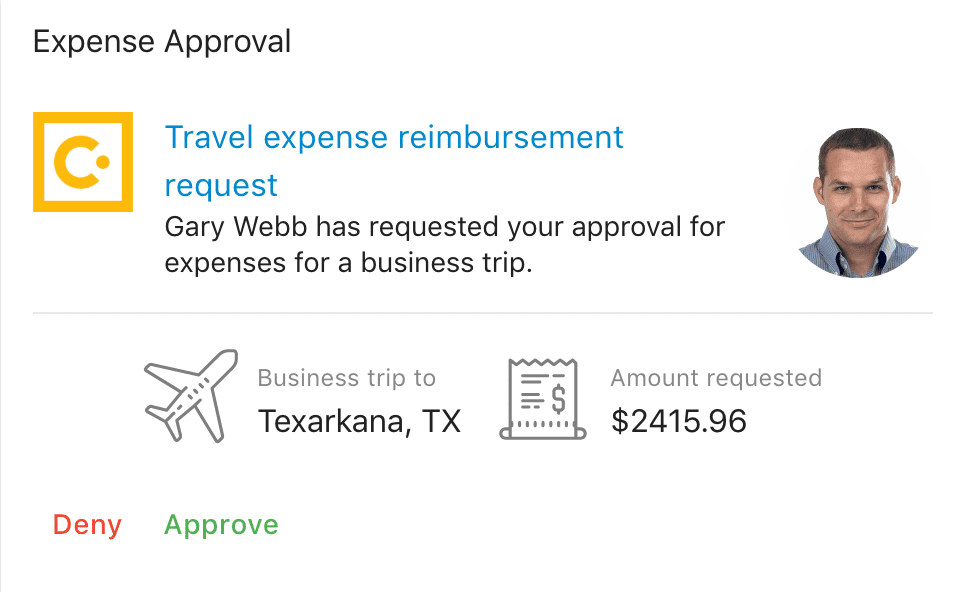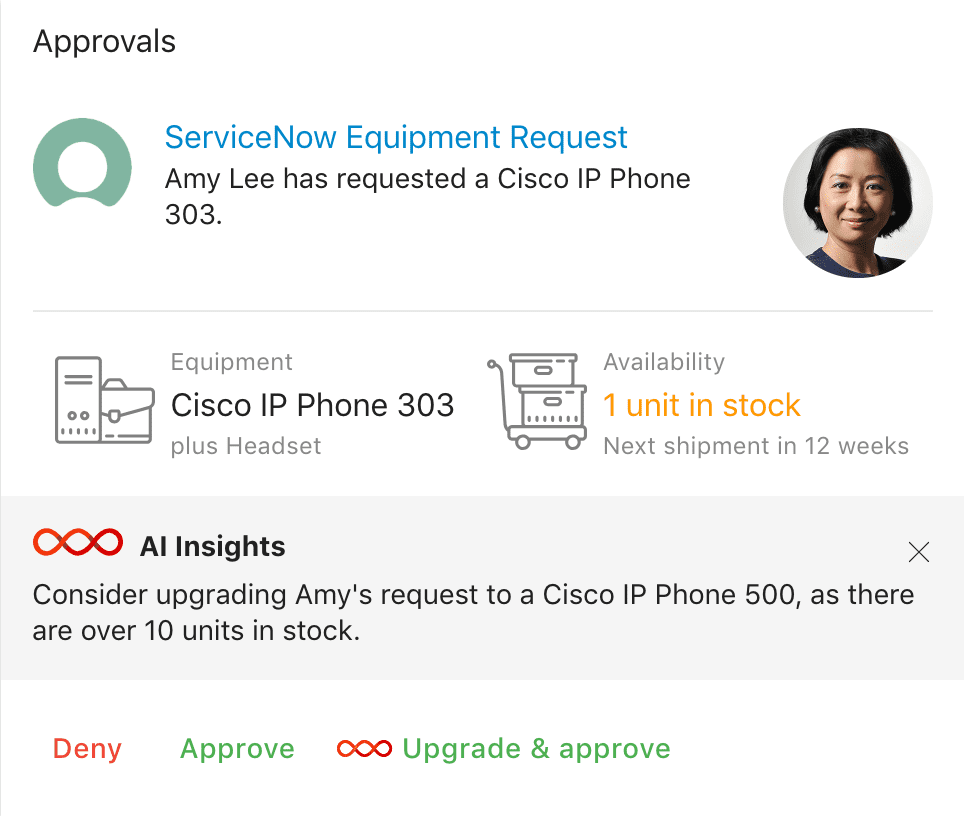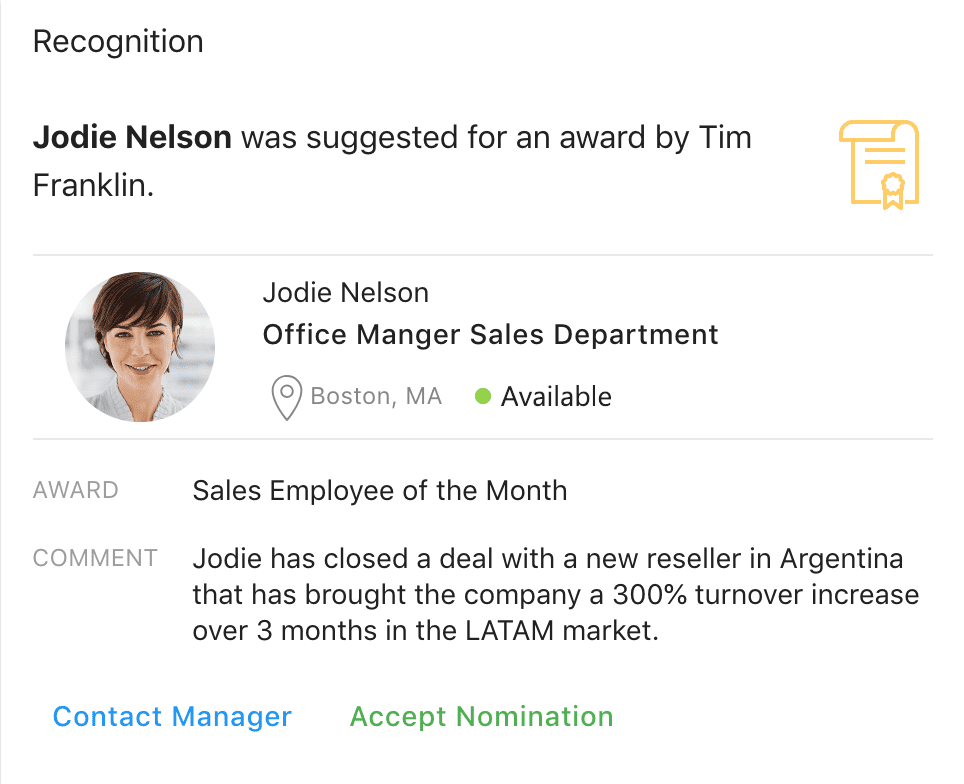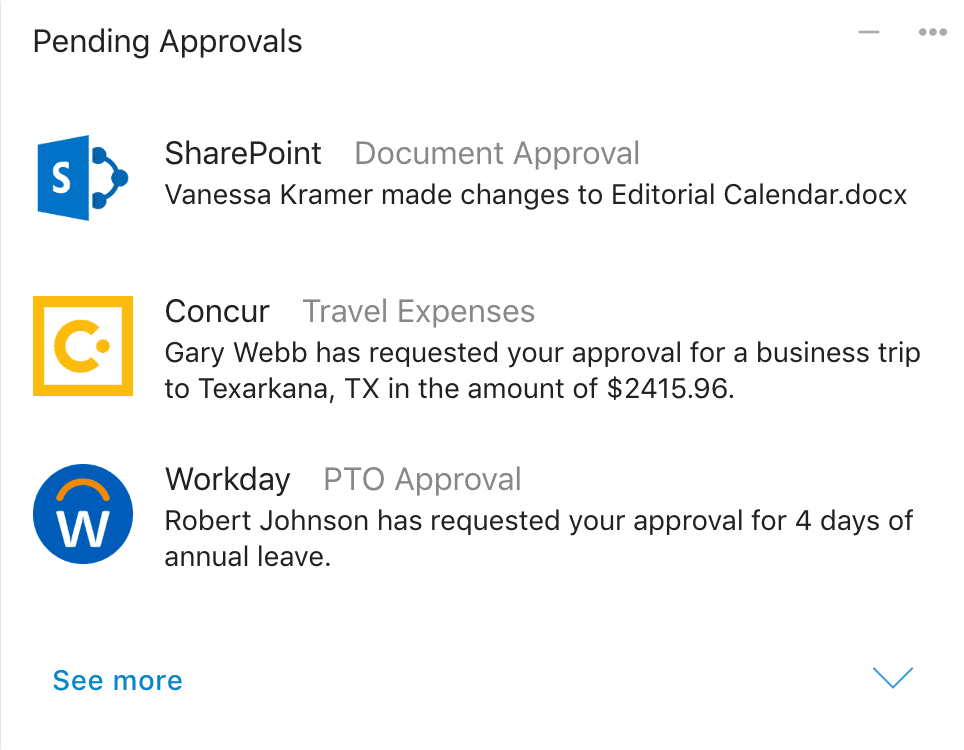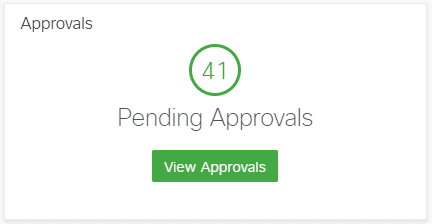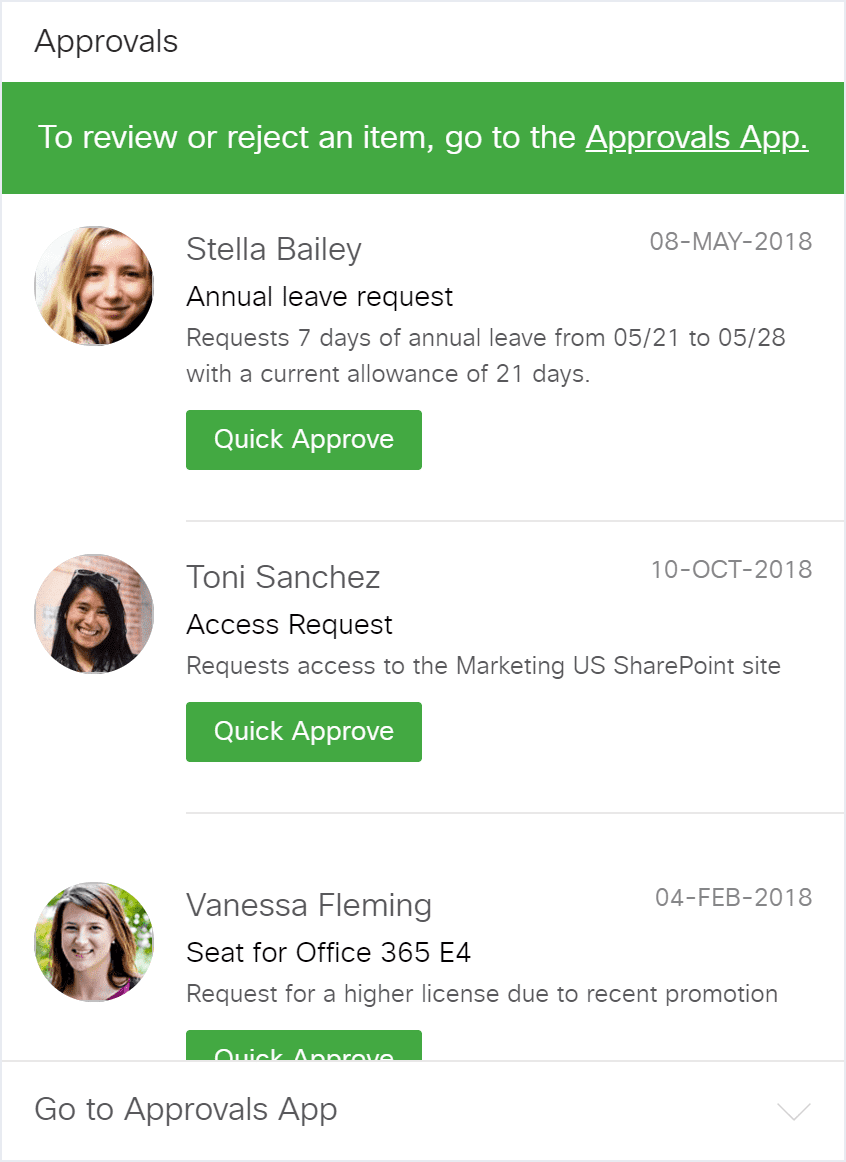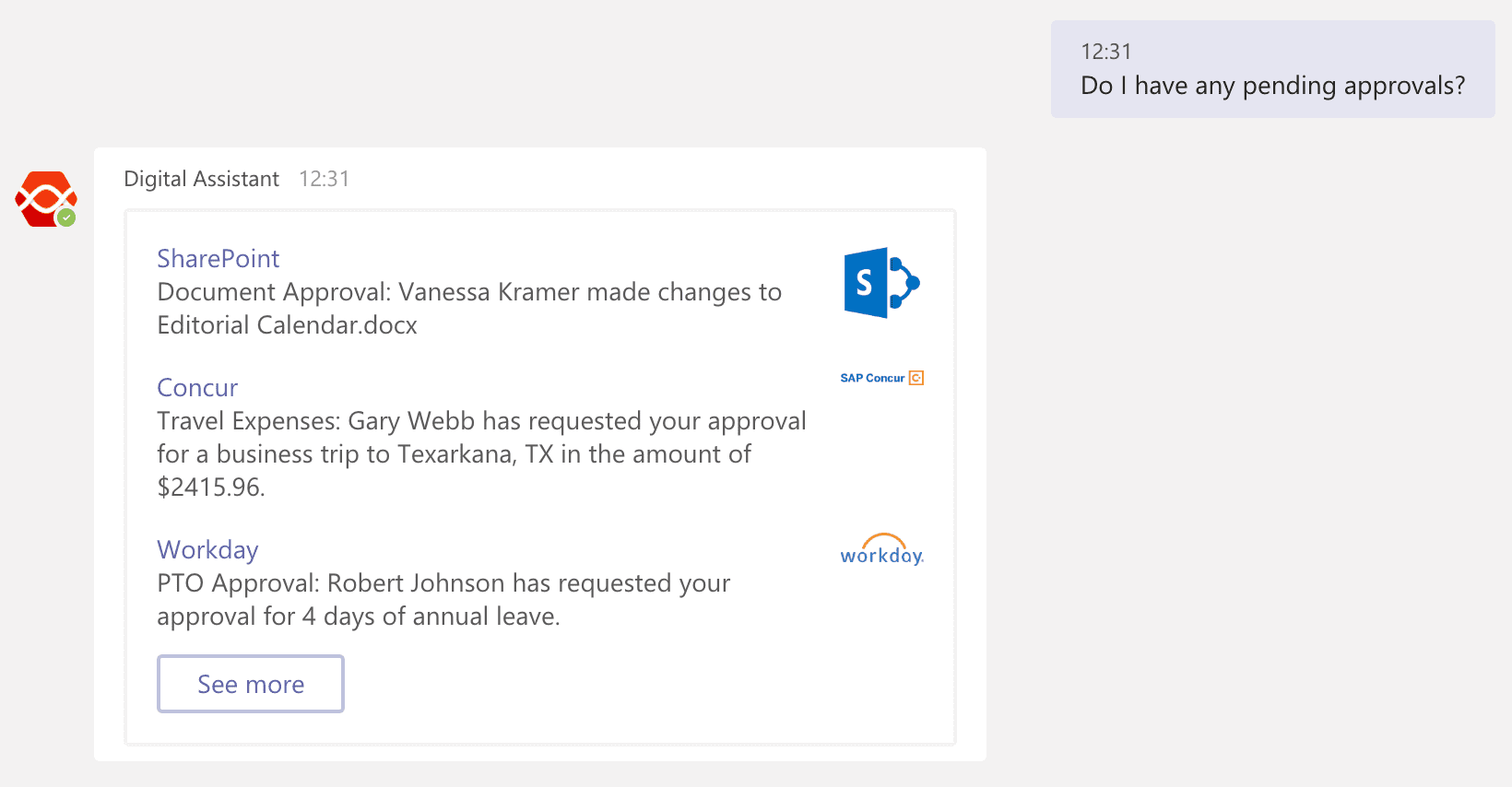 Approvals
Boost your productivity and get repetitive tasks done quickly with the Approvals Card. Managing multiple approval workflows can sap a huge amount of valuable time from your day, which is better spent focusing on your own tasks. With Digital Assistant, working through your approvals is quick, easy and accessible - and you can do it all with one Card.
The Approvals Card aggregates all of your existing apps with approval workflows - such as SAP Concur, SharePoint approvals and Workday - to show you an aggregated list or individual notifications about pending approvals. You can use this to work through all your workflows from a single convenient location, irrespective of which source created the approval.
If the approval workflow supports it, you can see additional details like reports, tables or dashboards before you approve or decline them.
If the app which generated the approval requires a decision rationale, you can fill out the relevant information in a form from inside the Card - without having to leave your Digital Assistant.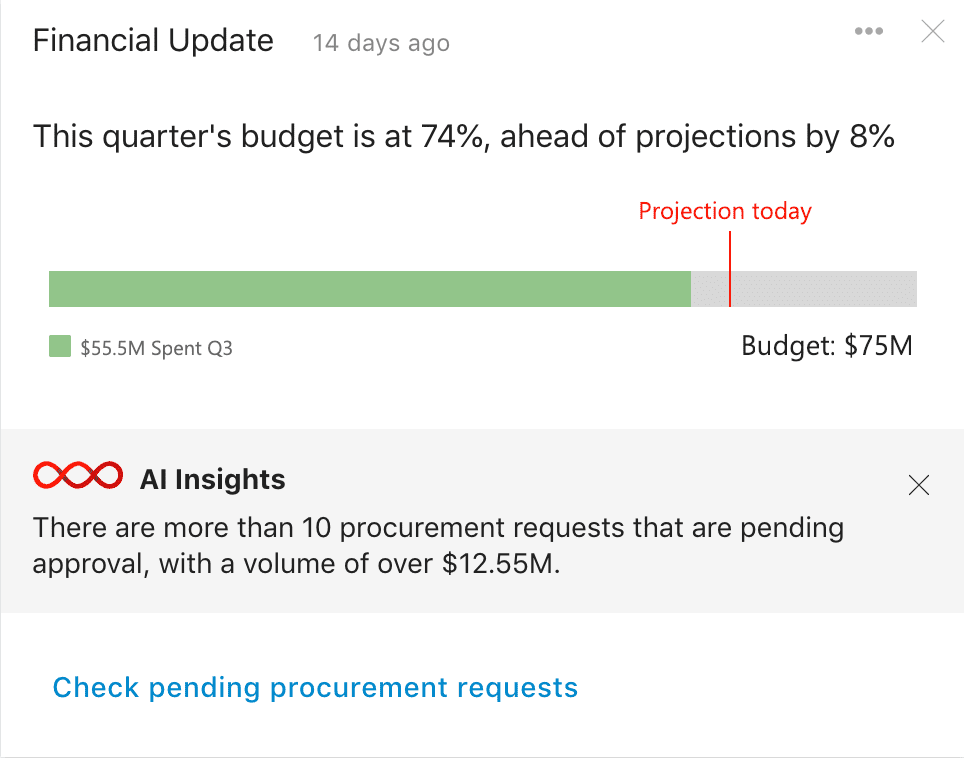 Budget Update
The Budget Update Card shows you the remaining budget for the quarter, including the projected and actual spend. Below you can see AI insights, for instance if there are pending procurement approvals in case the actual spend leaves some room for more expenses.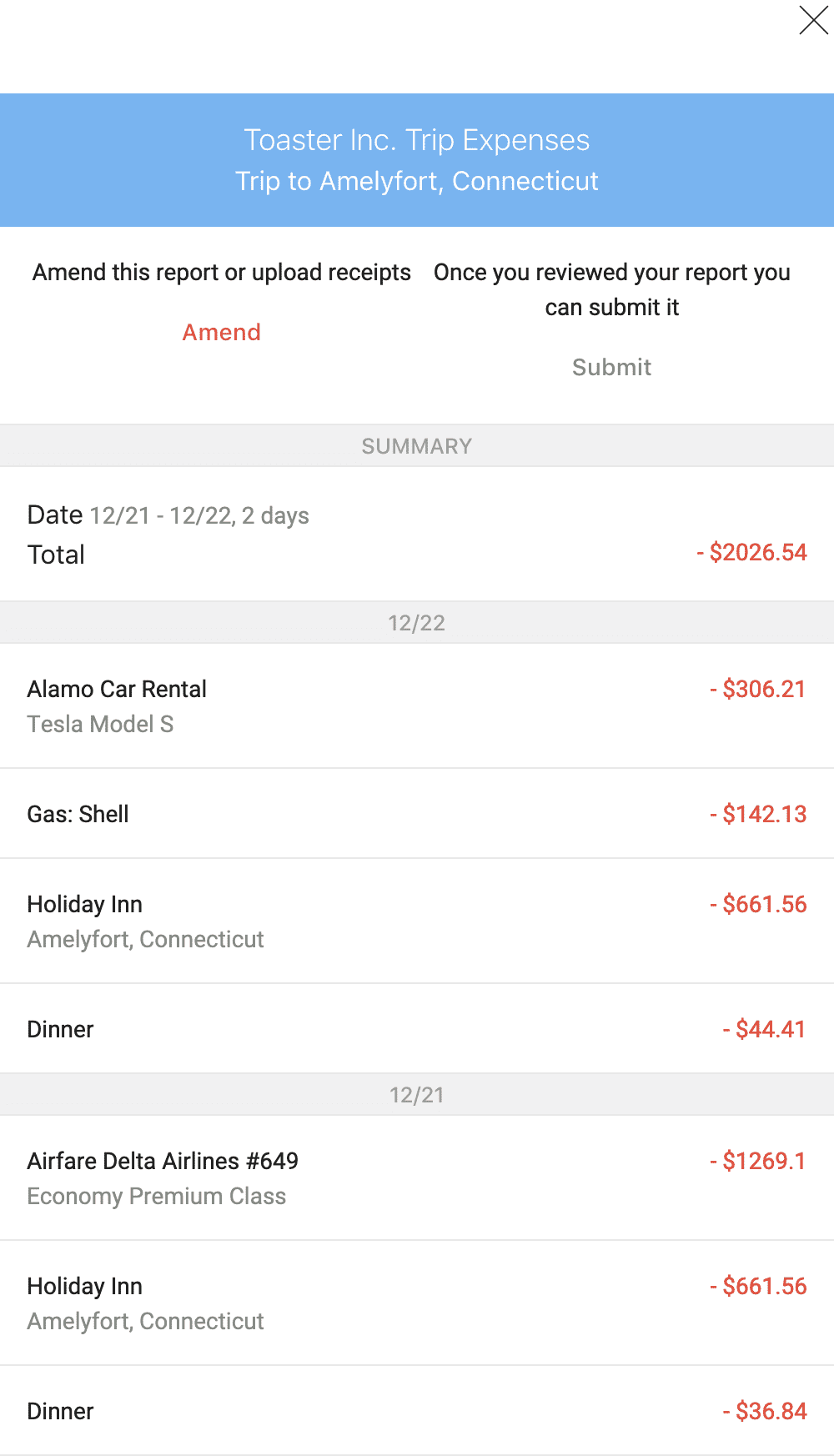 Expenses
The Expenses Card makes it easy to stay on top of your expense reports. Whether your department files an expense report for you, you've recently travelled on business and need to submit a report, or one of your submitted reports has been approved, this Card will alert you to take action or review an outcome.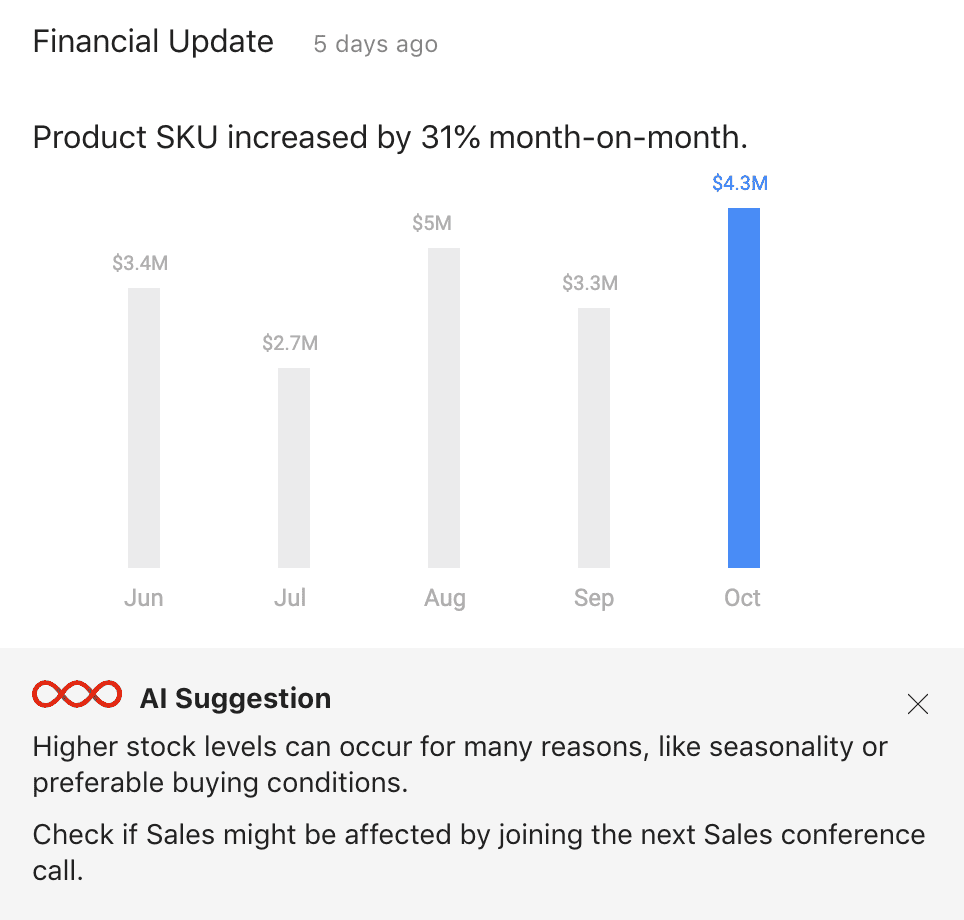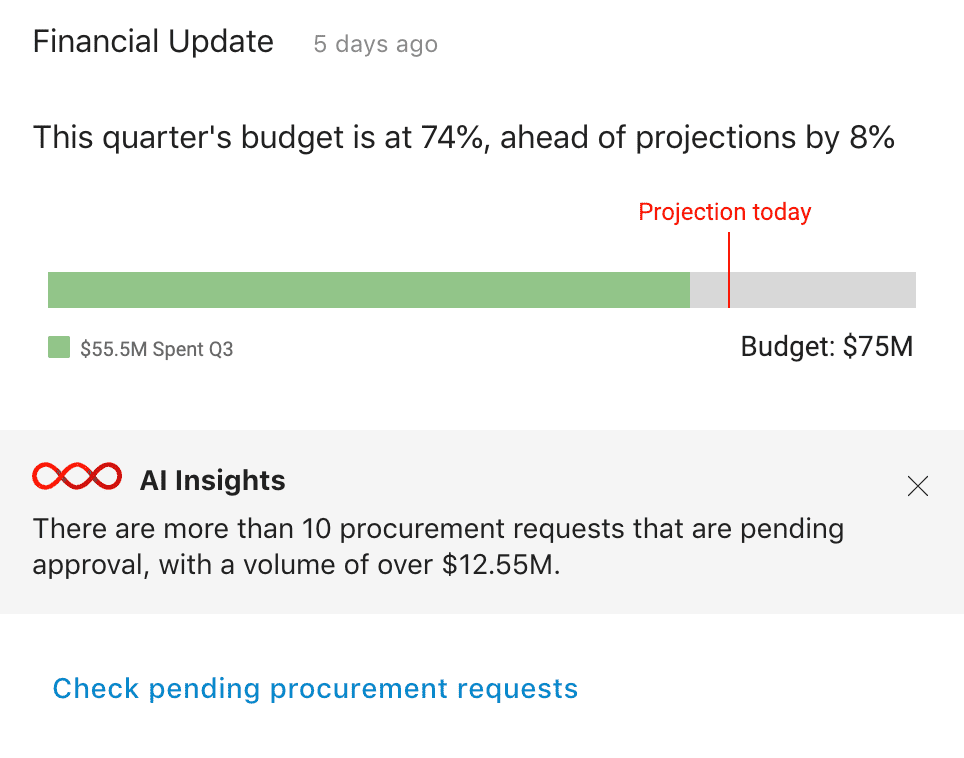 Finance
Get tailored financial updates relevant to your role with the Finance Card. Digital Assistant will show you exactly what you need to know to perform your role and make better business decisions - make sure your team is on target with your allotted spend, see how your stock sales are performing and more, and get AI-powered insights to help you meet your goals.
My Reports
The My Reports Card makes it easy to keep track of your pending and submitted reports. See whether your reports have been approved, who the approver is and more for your submitted reports, as well as the deadline for pending reports. The My Reports Card can also send notifications when a report is due but has yet to be submitted, so you can stay on top of your deadlines effortlessly.