Back to overview
Notifications
Most users get distracted with too many emails and chat messages. But there is also Workplace FOMO where you could miss something that's important. Digital Assistant balances the scales with notifications you get just when you need them.
On-demand briefings and DND mode
Notifications can be held and aggregated for a briefing which the user requests at a time it is convenient for them. Yet the Assistant's AI may instantly deliver a notification should it detect urgency, i.e. looming deadlines, unexpected spike in data, action words in messages, etc.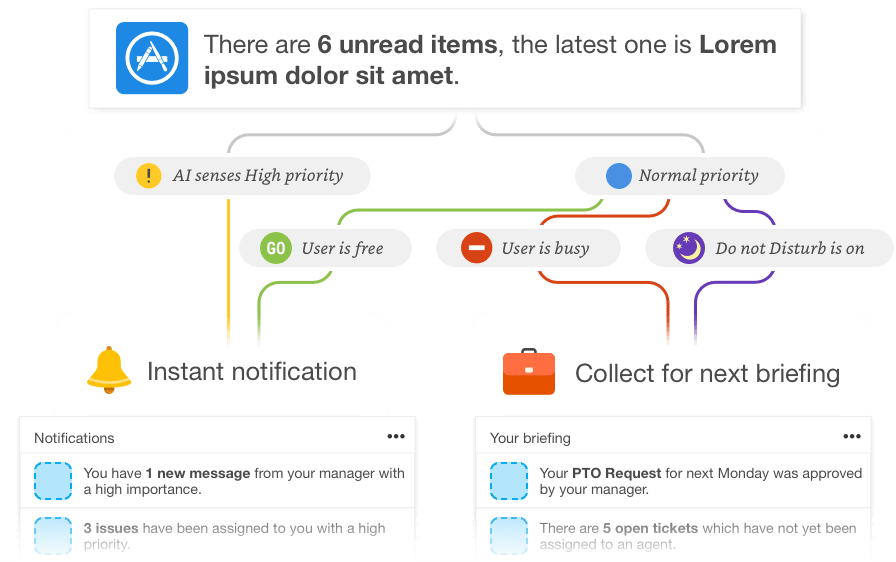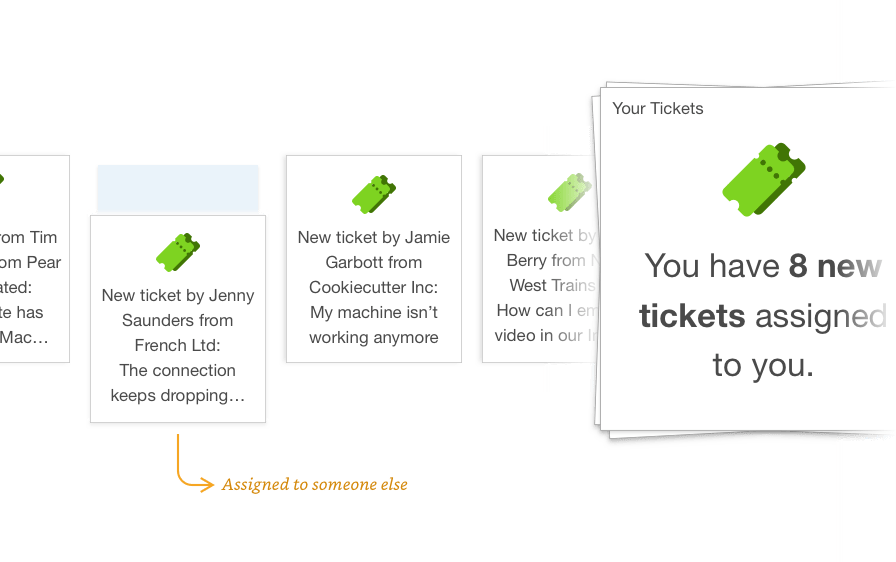 Smart aggregation
Multiple updates for the same entity (i.e. Helpdesk Tickets, or Approvals) are grouped and delivered in one aggregated update giving you a brief overview, along with a convenient way to browse each item in the notification.
Push notifications
Notifications can be delivered in real-time as they occur, and on most Channels even as push notifications. These instantly pop up on your desktop computer or mobile device, allowing you to take action quicker than asynchronous email delivery would be able to.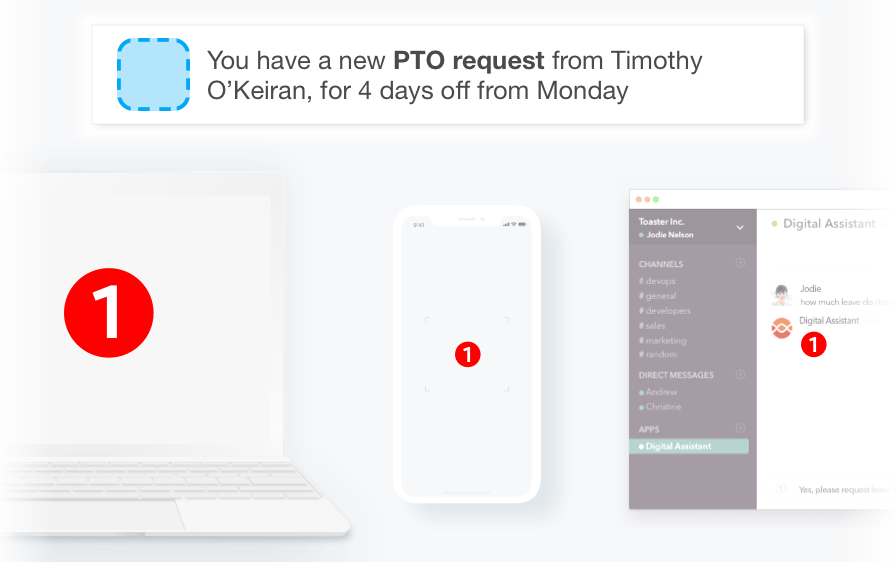 Manage subscriptions
Depending on whether you just want to monitor a source or be actively informed about updates you can manage which Cards you want to either pin or subscribe to from the Card menu.
Some features are not available on all plans, please see the Pricing page for more info.