Empower your workforce with the Microsoft Shifts integration in adenin. This integration provides seamless access to scheduling information and rotas, fostering a more coordinated and effective team.
Easily access and filter your Microsoft Shifts account for schedules, shift swaps, time off, and more, all from the convenience of your adenin dashboard
Pin Adaptive Cards displaying crucial Microsoft Shifts data to your dashboard for a quick overview of upcoming shifts and changes. With one click, delve into - Microsoft Shifts for a comprehensive view of your schedule
Stay updated and on track with notifications whenever your Microsoft Shifts Cards update. This real-time information flow ensures you're always aware of your shift status, facilitating better work planning and coordination
The adenin and Microsoft Shifts integration delivers a smooth and consolidated scheduling experience, enhancing workforce efficiency and promoting effective team collaboration.
Adaptive Cards for Microsoft Teams Shifts
It's easy to make your own Microsoft Teams Shifts Cards with live data from the API.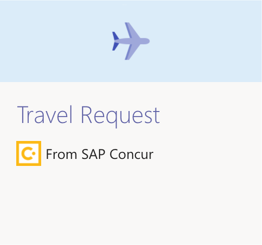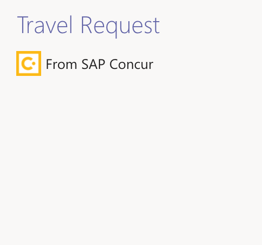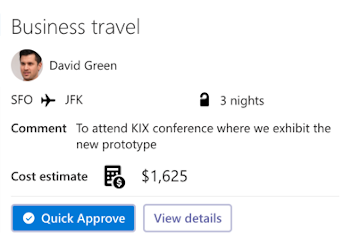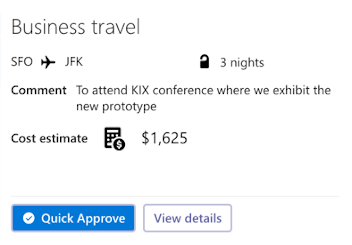 Once you connect the Microsoft Teams Shifts API to your adenin account, a Card with your desired data will be generated and added to your dashboard.
Making changes to this Card's layout is easy with our low-code Adaptive Card designer. Simply click on the ··· button and then Edit in Designer.
It's incredibly developer-friendly and lets you drag-and-drop new elements into your design, or adjust the visual properties by selecting any element from the preview area.
Available data sources
The Microsoft Teams Shifts API provides these 3 endpoints:
All product names, logos, and brands are property of their respective owners. All company, product and service names used on this website are for identification purposes only. Use of these names, logos, and brands does not imply endorsement.