Browse Apps
Google Mail integration
Add to Digital Assistant
Last updated May 13 2020
Google Mail integration
The power of Gmail seamlessly integrated into your smart Assistant.
Get quick looks at the latest emails received for each of your labels and find any item right inside your Assistant. Through access to your calendar and contacts you can further add more information to your Board.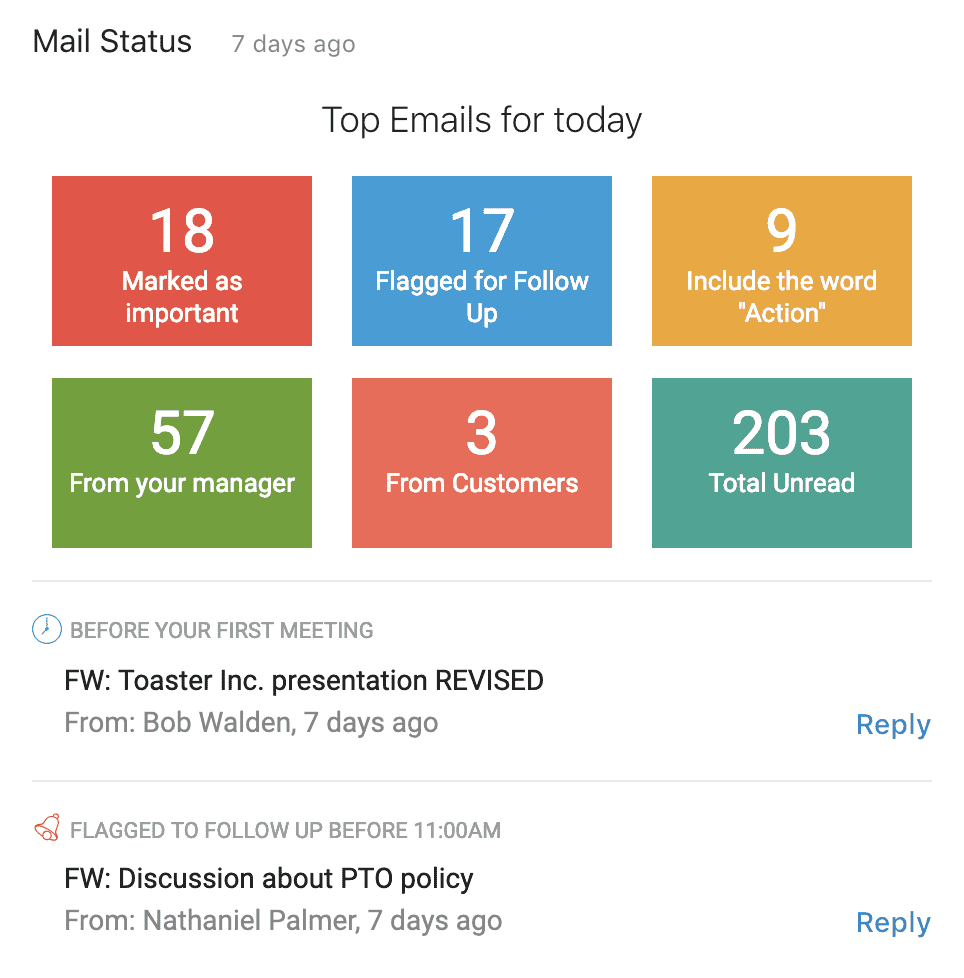 Mail
The Mail Card shows you a detailed overview of your inbox tailored to you. The AI highlights points of interest for you based on your role, and uses information from your calendar and project tracking applications to highlight emails that need attention.
This Card makes it much easier to keep track of a busy inbox by cutting through the noise. Never lose an important email from your client again and keep on top of tasks in flagged emails - the Mail Card makes being productive easier than ever.
Click on an email to open it in your email application, or reply to important emails directly from Digital Assistant by clicking on the reply button in the Card.