Browse Apps
Hubspot integration
Add to Digital Assistant
Last updated Jul 08 2020
Hubspot integration
Understand and engage with your customers better than ever with the Hubspot integration for Digital Assistant.
Using the Hubspot integration for Digital Assistant makes it much easier and faster to stay on top your sales leads compared to relying on email notifications. It's both a useful addition for sales agents and managers that just want to monitor progress with an easy-to-scan list.
You can easily place lists of your new or open contacts on your Board. Cards from your Board also provide notifications, so you get instant updates when a new contact or conversion has been added to your Hubspot CRM.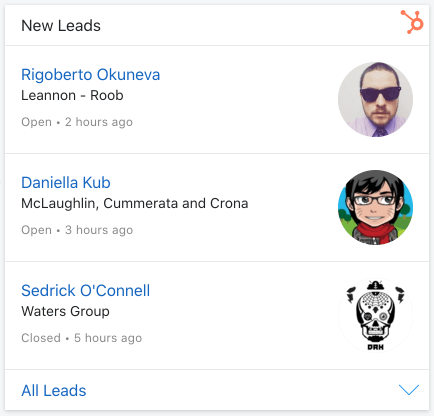 New Hubspot Leads
Easily monitor new Hubspot contacts by placing this Card on your Board or asking your Assistant to bring it up for you. This way you can stay up-to-date in realtime and without having to constantly check your inbox for updates.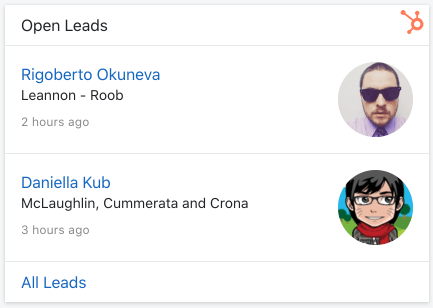 Open Hubspot Leads
With the Leads Card you have lists of your new and open contacts directly at your fingertips. All the contacts data is directly taken from your CRM application and you can enable to be notified whenever new contacts are received.