With the Mailchimp app you can bring all your Mailchimp data directly to your Digital Assistant board. This allows for easier and faster monitoring of how your campaigns, landing pages, or form submissions are doing.
Make Adaptive Cards for Mailchimp data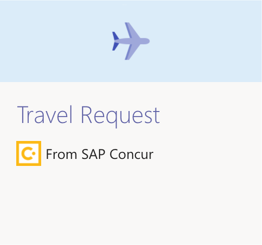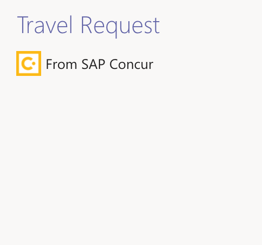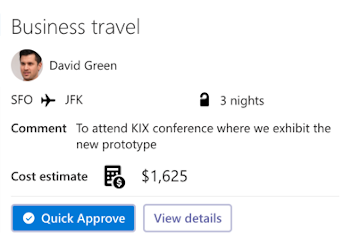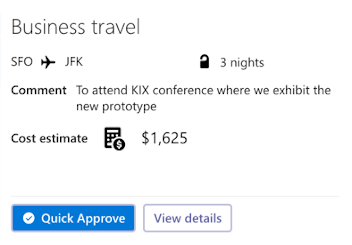 You can use the built-in Card as a starting point to customize your own data source and Card layout. Simply click on ··· and then Edit in Designer to open the Mailchimp Adaptive Card in the built-in Designer.
Alternatively, you can make a fresh Adaptive Card using any Mailchimp endpoint, for example to list your campaigns, audiences, automations, etc. To start with that, simply click the below button.
Make a custom Adaptive Card for Mailchimp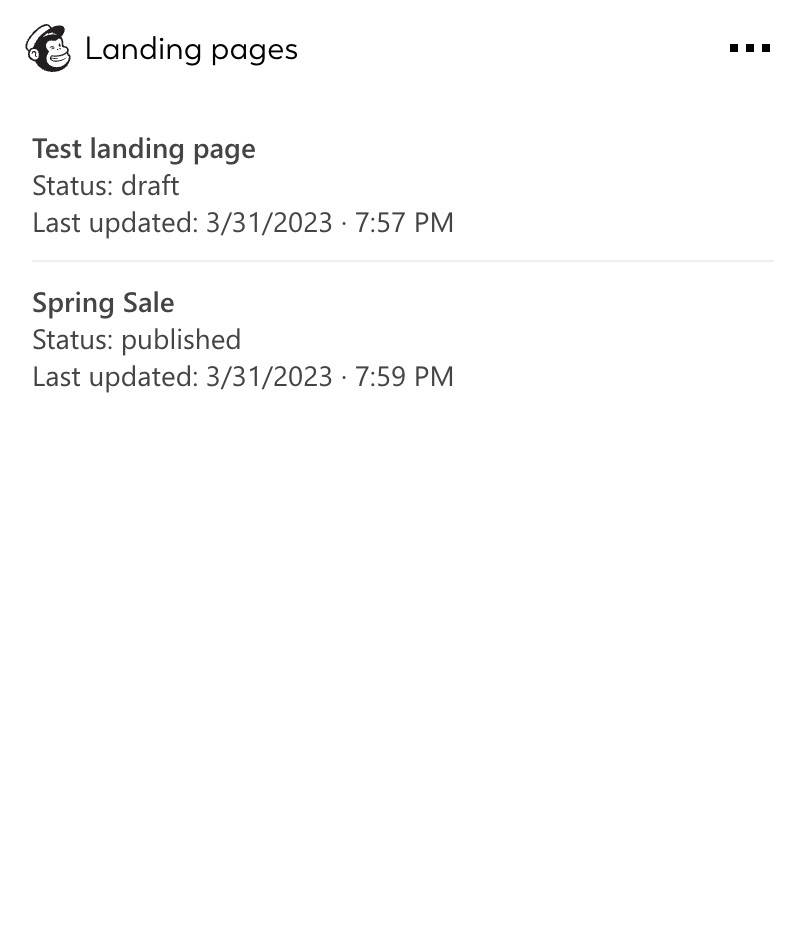 Get a list of your Mailchimp landing pages so you can easily jump into them and keep them updated to reflect new promotions, try new messages or analyze their performance
All product names, logos, and brands are property of their respective owners. All company, product and service names used on this website are for identification purposes only. Use of these names, logos, and brands does not imply endorsement.