Google Analytics integration
 Browse Apps
Google Analytics integration
Add to Digital Assistant
Last updated May 13 2020
Google Analytics integration
Unleash the power of your data with Google Analytics and Digital Assistant
Access Google Analytics data and reports from anywhere with the Digital Assistant integration for Google Analytics. Ask your smart assistant questions about your data to receive AI-powered responses and suggestions, or create reports and graphs to pin to your Board for an always up-to-date view of your Analytics data.
Digital Assistant can send you real-time notifications when important events happen, such as a spike in traffic or a goal conversion, so you don't need to worry about missing something important. The adenin AI engine can even analyze your analytics data for notable events and trends, making it easier than ever to stay informed and make better business decisions.
If you use Google Analytics to manage your Google Ads campaigns, Digital Assistant can even send you notifications about your current spend and allocated budget, as well as financial information such as conversion value, so you can keep an eye on your marketing campaigns anytime, anywhere.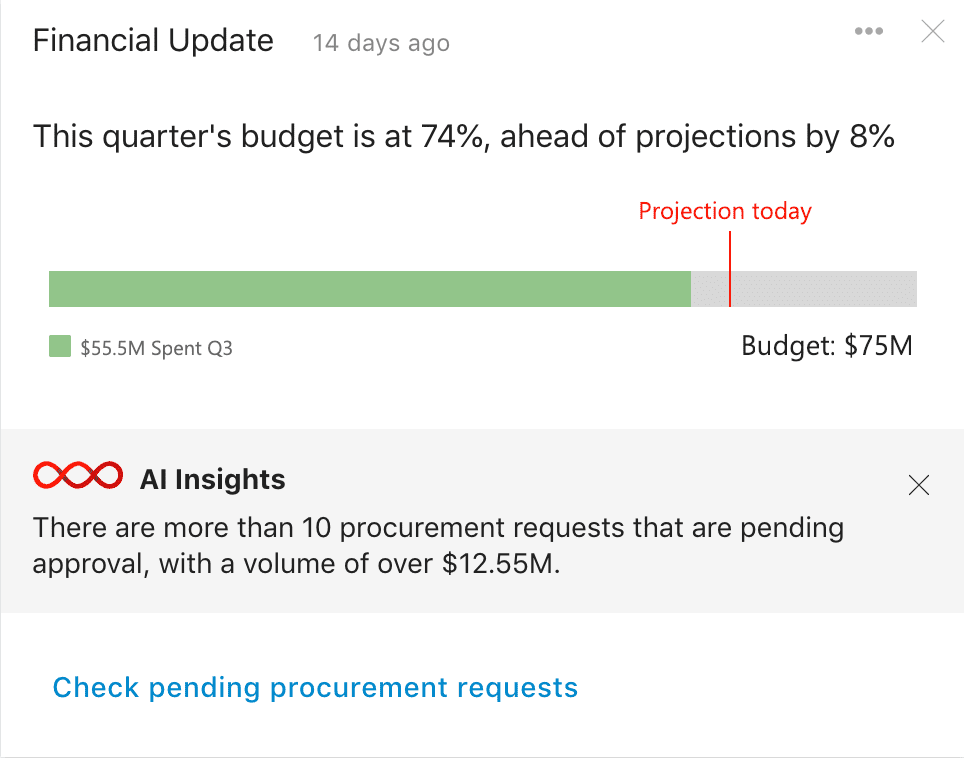 Budget Update
The Budget Update Card shows you the remaining budget for the quarter, including the projected and actual spend. Below you can see AI insights, for instance if there are pending procurement approvals in case the actual spend leaves some room for more expenses.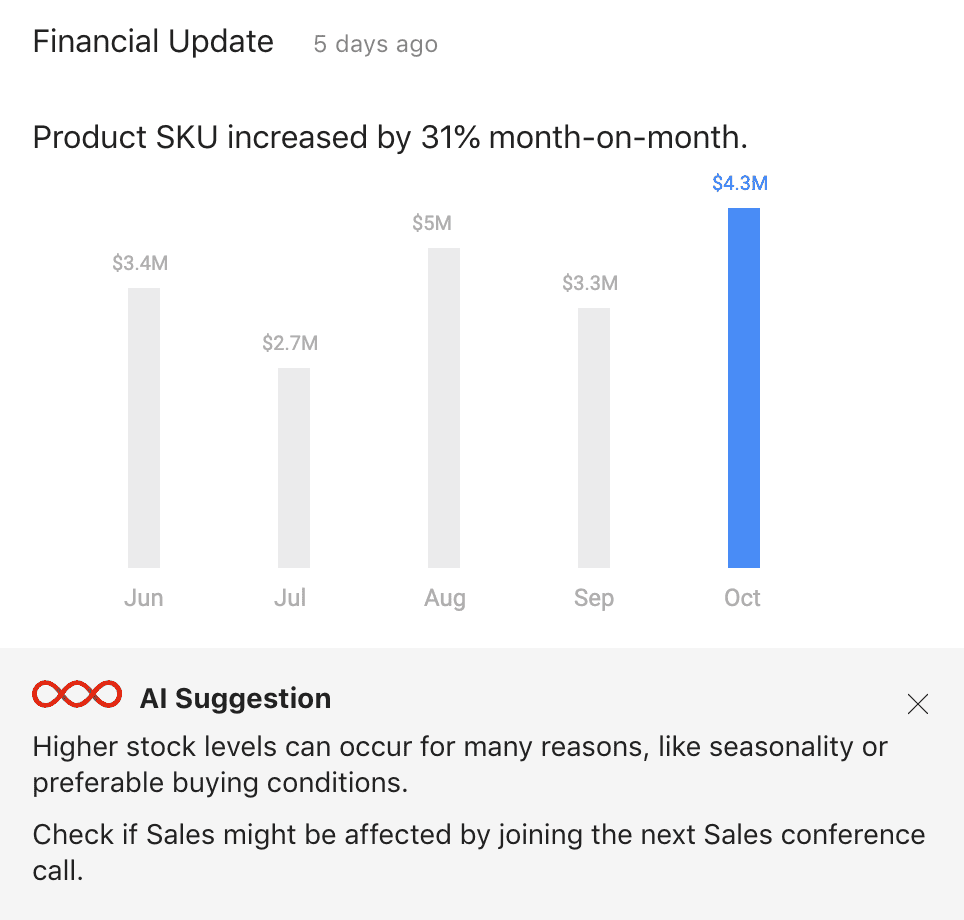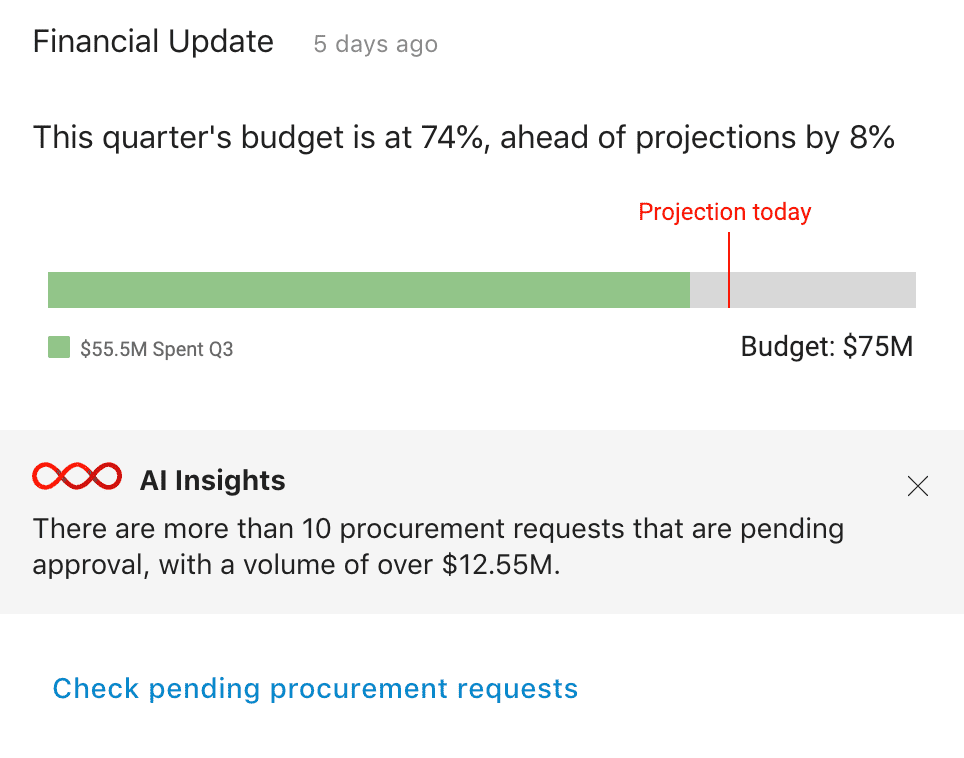 Finance
Get tailored financial updates relevant to your role with the Finance Card. Digital Assistant will show you exactly what you need to know to perform your role and make better business decisions - make sure your team is on target with your allotted spend, see how your stock sales are performing and more, and get AI-powered insights to help you meet your goals.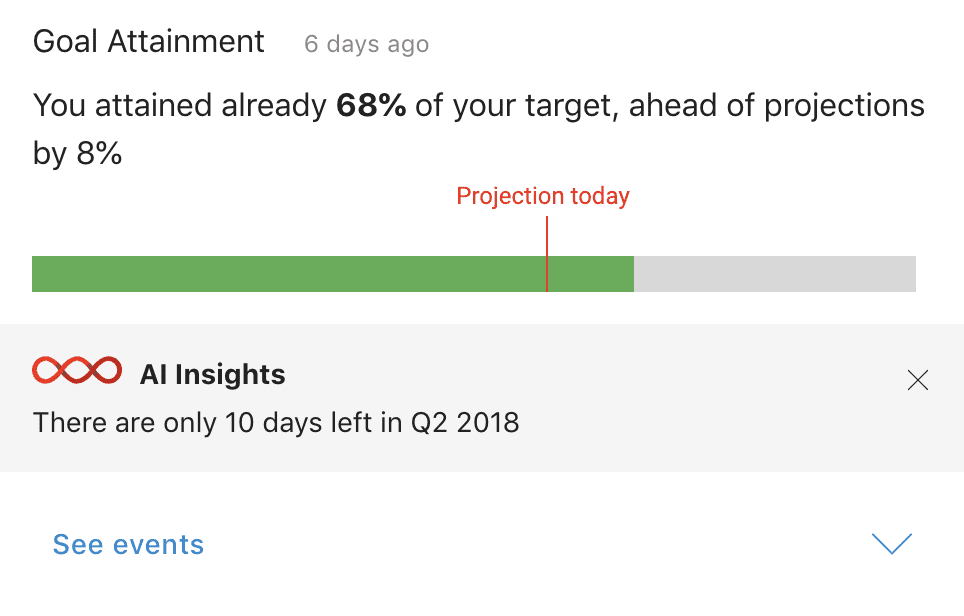 Goal Attainment
With the Goal Attainment card, you can see how close you are to achieving your weekly, monthly and quarterly goals, with AI insights to help you meet your target.