Browse Apps
Keap integration
Add to Digital Assistant
Last updated Apr 21 2021
Keap integration
Understand and engage with your customers, improve customer service and increase sales more than ever with the Keap integration for Digital Assistant.
Using the Keap integration for Digital Assistant makes it much easier and faster to stay on top your sales pipeline, appointments and to-dos compared to relying on email notifications and note apps. It's both a useful addition for sales agents and managers that just want to monitor progress with an easy-to-scan list.
You can design your own Adaptive Cards using real-time data from your Keap account, and make it easy to see new contacts, items on your task list, appointments and more from your CRM.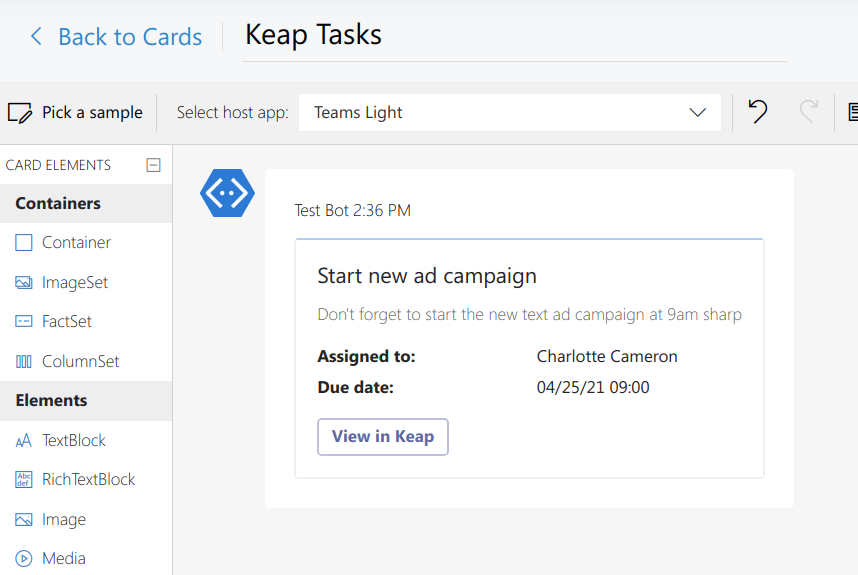 Keap Card showing a new task being designed in the Adaptive Cards designer